Lewis Hamilton's five best Formula One wins
From wet weekends in Northamptonshire to balmy nights in Bahrain
---
Published 26 October 2020
LEWIS Hamilton yesterday clinched perhaps his most significant Formula One record yet, grabbing his 92nd race win to overtake what was once thought to be an unbeatable figure set by Michael Schumacher.
There will always be those who argue that Hamilton has a series of world-beating cars to thank for his extended period of dominance in F1, but a look through even a few of his nearly-100 wins shows that he is far more than the driver of a very good car, right from his stellar performances in the lower rungs of motor sport (his charge from 19th to 2nd in his GP2 days, for example), to the force of absolute dominance that he represents in F1 today. Here are just a few.
2011 Chinese Grand Prix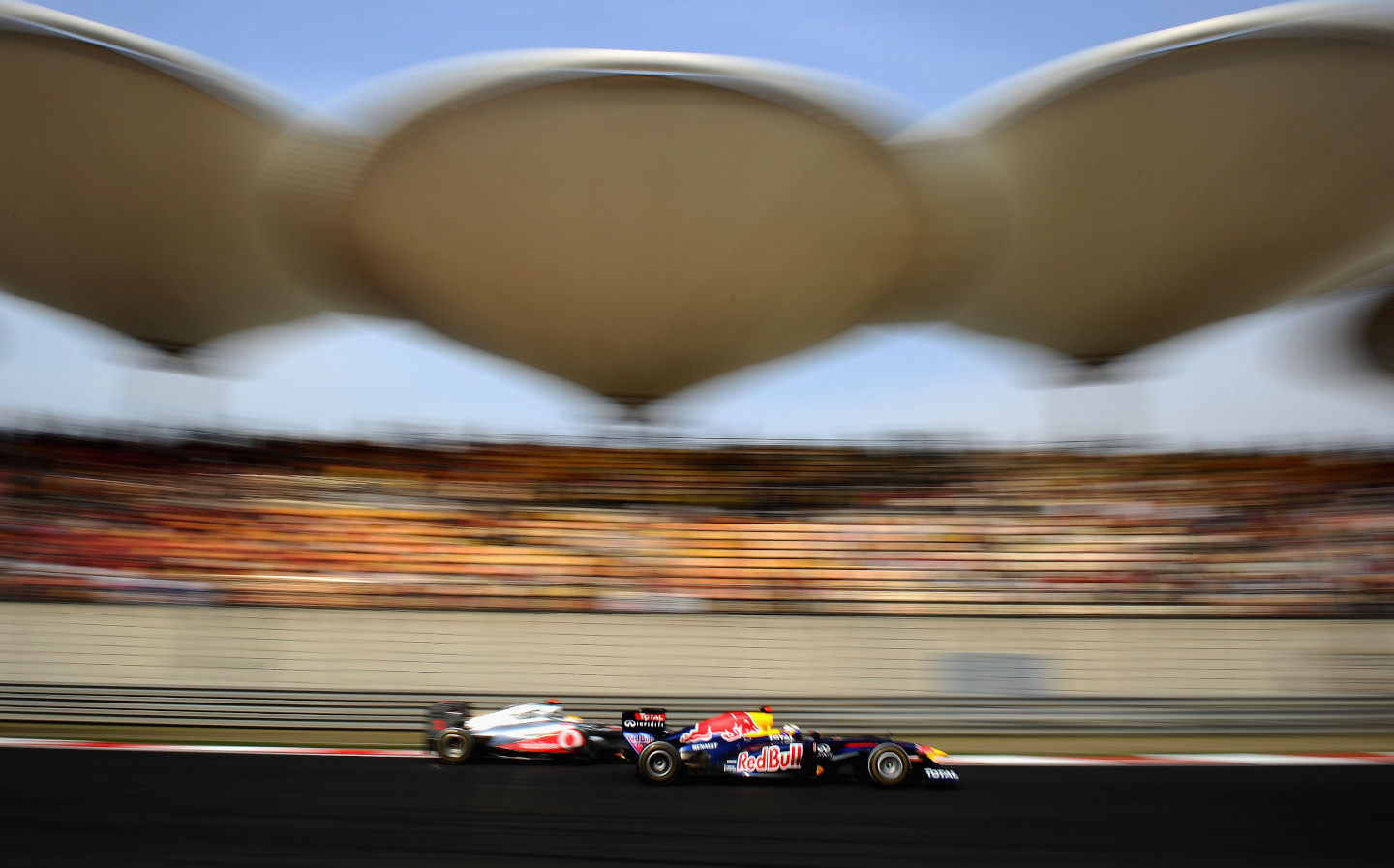 Hamilton's personal mantra is "Still I Rise" (he has it tattooed across his shoulders), a tribute to an album by his favourite rapper, Tupac, which is in turn a reference to a collection of poetry by Maya Angelou. It references persevering in the face of adversity, something that Hamilton has done throughout his career both on and off the track. The 2011 season was not an easy one for the Brit, with Hamilton saying it had felt like his "worst year" in F1, plagued by run-ins with race stewards and a couple of DNFs.
The 2011 Chinese Grand Prix, therefore, is a testament not only to Hamilton's ability to persevere, but also to his skill as a racing driver. Starting from third, he performed some of the best overtaking moves of his career, firstly on team mate Jenson Button during the 36th lap, before doggedly pursuing race leader Sebastian Vettel, overtaking him unexpectedly on the seventh turn of the Shanghai International Circuit four laps before the end of the race. Hamilton won by a five second margin.
2018 German Grand Prix
In 2020, Hamilton rarely has to chase the lead for too long, if at all; he has qualified in pole position for nine of the 12 races so far this season. Starting in 14th place at Hockenheim thanks to a hydraulics issue, then, is not what he is used to. It's worth nothing that prior to this race, he had never won after starting lower than sixth.
However, using his superior car to his advantage, he found himself in fifth position after just 14 laps, with both Ferraris and team mate Valtteri Bottas in front of him. However, luck shone on him, with Vettel spinning out thanks to the fickle weather, and a team order from Mercedes denying Bottas overtaking Hamilton on softer tyres.
2019 Monaco Grand Prix
At 35 years of age, Lewis Hamilton has raced against some legendary drivers, including the man whose record he broke in Portugal yesterday, Michael Schumacher (although it was very much in the twilight of the German's career). He has also had to learn to compete with a new crop of racing superstars, namely Dutch Wunderkind Max Verstappen, who spent 60-or-so of the 2019 Monaco Grand Prix's 78 laps incessantly trying to sneak, slip and nudge his way past Hamilton, who was accidentally hobbled by his own team after a mistake that forced him to make a set of medium compound tyres last for 60 laps of the famous city circuit.
The struggle between the two, which included a collision at the chicane three laps from the finish line that could have put a less experienced driver out of the race, has been compared by many to the one between Ayrton Senna and Nigel Mansell on the same circuit in 1992. It was a race that showed Hamilton's defensive stamina, tyre management and tenacity. And one surely made more poignant by the death of F1 icon and Mercedes non-executive chairman Niki Lauda less than a week before the race.
As well as calling it "the hardest race I've had", Hamilton said: "I just really wanted to do the job, and deliver for Niki."
2014 Bahrain Grand Prix
It would be remiss not to include a race that highlights one of the biggest rivalries of Hamilton's career. That is, the one between him and team-mate Nico Rosberg — one that will be rekindled when both helm Extreme E teams in the upcoming sport's inaugural season. The 2014 Bahrain Grand Prix is the race often seen as really igniting the rivalry.
It came at the dawn of F1's hybrid era, which Mercedes had entered with an air of utter domination. Hamilton and Rosberg were in a league of their own from the get-go, beginning a race-long tussle that saw the pair attack and defend against each other in incredibly entertaining fashion — thankfully, Mercedes' team director Paddy Lowe refused to implement team orders that would have preventied the two from racing one another.
Rosberg entered the final stages with a distinct tyre advantage but Hamilton held on for dear life, using wheel-to-wheel racing and defensive ability. "This battle just kept going on and on and on," Nico Rosberg said a few years later, calling the race his biggest battle and toughest loss. "He did a really good job. Proper amazing job."
2008 British Grand Prix
This is THE Lewis Hamilton performance — the one that got people making superlative prophetic predictions about his long term success. And of course it had to be a biblically rainy afternoon in Northamptonshire, one that saw more than a few cars pointing the wrong way while the others ploughed along the Hangar straight like speedboats, leaving showers of spray in their wake.
And while more experienced drivers span, skidded and aquaplaned, Hamilton charged past the three cars that started in front of him (overtaking Mark Webber and Kimi Räikkönen on the first corner of the first lap), before confidently and expertly keeping his head down and his car forward, finishing more than a minute ahead of second-placed Nick Heidfeld. And it was another answer to his critics, who were out in full force after two races where Hamilton had failed to score points.
Tweet to @KieranAhuja Follow @KieranAhuja
Lewis Hamilton has now won more F1 races than any driver in history
Nico Rosberg becomes second F1 driver to enter team into Extreme E electric off-road racing series