Formula One drops taking the knee anti-racism gesture before races
Sport will instead focus on 'inclusive action'
---
Published 09 February 2022
FORMULA ONE will no longer set aside time for drivers to take the knee ahead of races and will instead focus on "inclusive action", according to F1's chief executive Stefano Domenicali.
"I think it was the time to move from just a gesture recognising something that's really important to a plan," DomenicalI told Sky Sports.
"I think the gesture has been an important gesture because we need to respect everyone as always. But now is the time to move on and take some other action."
Taking the knee was introduced to F1 at the start of the 2020 season as part of the sport's "We Race as One" initiative after Lewis Hamilton criticised both the sport, for its lack of diversity, and his peers, for their silence following the death of George Floyd at the hands of police in Minneapolis in the United States.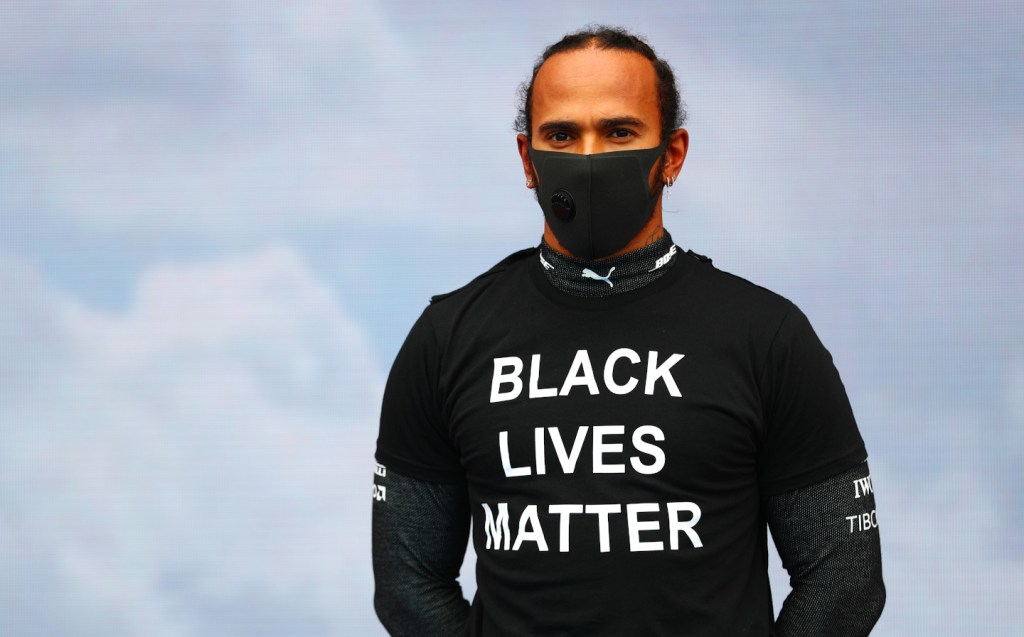 Most of the other drivers joined Hamilton, the only black driver in F1, in kneeling on the grid before races, though some remained standing wearing t-shirts in support of various causes.
The gesture originated in the United States in 2016 when Colin Kaepernick, the American football player, kneeled during the playing of the US national anthem before a game in protest against institutional racism and police brutality. It was subsequently adopted across the sporting world including in both association football and F1.
Domenicali revealed the news that taking the knee was to be dropped after F1 announced a four-year extension to its engineering scholarship programme for under-represented groups until 2025. The programme, launched in 2021, has thus far helped 10 students find placements on engineering courses in universities across Italy and the UK. The scholarship covers both tuition fees and living expenses for students drawn from disadvantaged backgrounds.
The We Race as One diversity and inclusion initiative will continue in 2022, its scope having been expanded for 2021, a season that saw other drivers take public human rights stances, notably Aston Martin's Sebastian Vettel who wore rainbow-coloured t-shirts and boots when racing in countries such as Saudi Arabia, where homosexuality is still illegal.
Lewis Hamilton has, on a number of occasions, spoken out in support of the Black Lives Matter movement and on other human rights issues.
After the 2020 Tuscan Grand Prix, he became the subject of an investigation by the FIA, motorsport's governing body, after he wore a t-shirt bearing the words "Arrest the cops who killed Breonna Taylor", a reference to an incident in which a 26-year-old black woman was murdered by police who burst into her home in Kentucky and shot her dead. The FIA investigation was subsequently dropped.
It is understood, too, that having raced in a black livery for the last two season, the Mercedes team's cars will now return to their traditional silver.
The 2022 F1 season begins in Bahrain on March 20.
Tweet to @ST_Driving Follow @ST_Driving
Related articles
Latest articles