F1 cancels Russian Grand Prix following Ukraine invasion
Event is 'impossible ... in the current circumstances'
---
Published 25 February 2022
Formula One has cancelled the 2022 Russian Grand Prix following Russia's invasion of Ukraine, the sport's organisers have confirmed.
A brief statement from F1 bosses on Friday morning said they "are watching the developments in Ukraine with sadness and shock and hope for a swift and peaceful resolution to the present situation," but after discussions with teams and drivers had decided it is "impossible to hold the Russian Grand Prix in the current circumstances".
Russia launched a full-scale attack of neighbouring Ukraine on Thursday, February 24. The Ukrainian government said 137 Ukrainians, comprising soldiers and civilians, had been killed during the first day. Images had shown long queues on the roads as citizens sought to flee Kyiv.
The nation's capital city was targeted with rocket strikes overnight and Russian forces had reached the northern suburb by this morning, with plans to encircle the city and overthrow president Volodymyr Zelenskyy and his government.
The news that the Russian GP has been cancelled follows comments from the likes of Max Verstappen, the Red Bull Racing driver and reigning champion, and Sebastian Vettel, a four-times world champion, condemning the actions of Russia.
Verstappen said "it is not right" to race in a country when it is at war, while Vettel went further, saying that if the sport chose to continue to stage a grand prix in Russia, which was scheduled for September 25, he would not take part.
"My own opinion is I should not go, I will not go," he said. "I think it's wrong to race in that country. I'm sorry for the people, innocent people who are losing their lives, getting killed for stupid reasons."
Also on Friday, the Haas team pulled its Russian driver Nikita Mazepin from the lunchtime press conference. Team boss Guenther Steiner said he would speak to the media instead.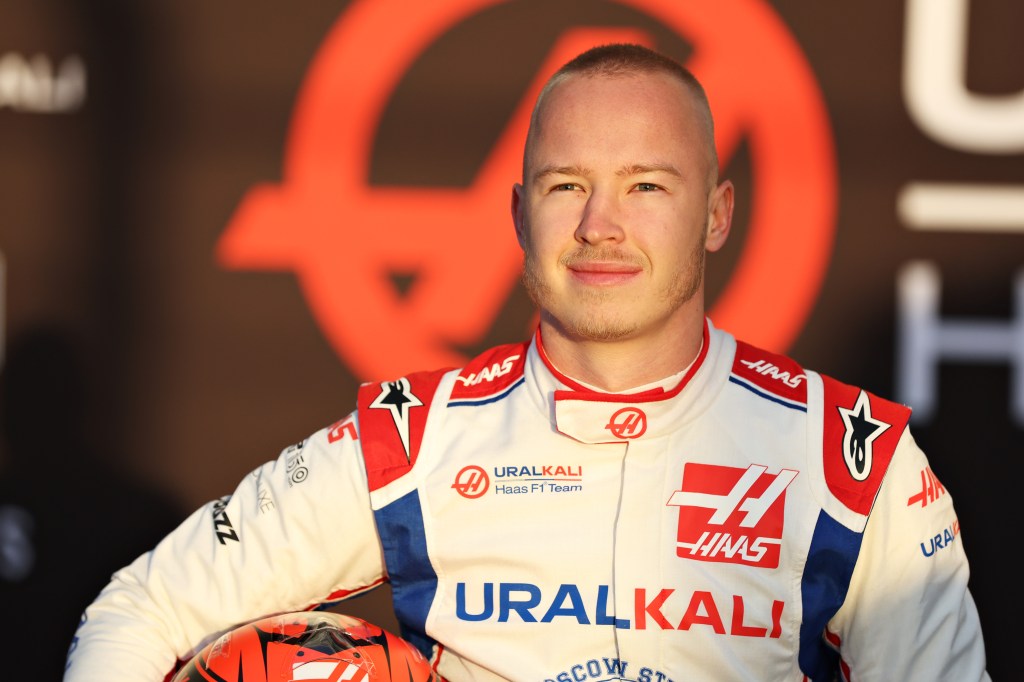 Yesterday, after Russia had begun its assault on Ukraine, a smiling Mazepin told reporters he hoped the Russian Grand Prix would go ahead in 2022, regardless.
"Of course, from the understanding that we've had with Formula One, the race is going ahead and you will surely see me there," he said.
This drew the ire of Sunday Times columnist Jeremy Clarkson, who wrote on Twitter: "Nikita Mazepin. You f***ing r***rd. Go and race in Russia on your own. You'd still lose."
Shortly after, Haas decided took the extraordinary decision to remove its main sponsor Uralkali, a Russian firm owned by Mazepin's father, from the car with immediate effect. In addition, the flag of Russia is no longer shown on the car. This followed intense pressure from F1 fans.
Mazepin's position within the team is now in doubt, too, though the finances of the Haas are also now likely to be a major concern. Haas is a relative minnow in F1, and it was the only team not to score a point in 2021.
Other sports are dropping Russian events, too. Also on Friday, UEFA confirmed St. Petersburg had been stripped of the Champions League final in May, and the International Ski Federation (FIS) said five world cup skiing events scheduled to take place in Russia have been cancelled or moved.
Related articles
Latest articles