F1 2022 preview: drivers, teams, circuits and how an all-new car could mix things up
New car to allow closer racing
---
Published 22 December 2021
THE 2021 F1 season was utterly thrilling right up to the final lap, which saw Max Verstappen snatch the world championship from Lewis Hamilton grasp in dramatic style.
The 2022 season could potentially be just as much of a nail-biter with few changes to team line-ups and a car that has been optimised for closer, more aggressive racing.
What's new with the 2022 F1 car?
Racing in "dirty air," such as when running closely behind another car, results in a huge loss of downforce in the current F1 car. That loss of downforce partially disincentivises the kind of hard, close racing loved by drivers and fans alike.
That's why the 2022 F1 car is getting a whole suite of aerodynamic upgrades aimed at increasing downforce and decreasing aerodynamic wake.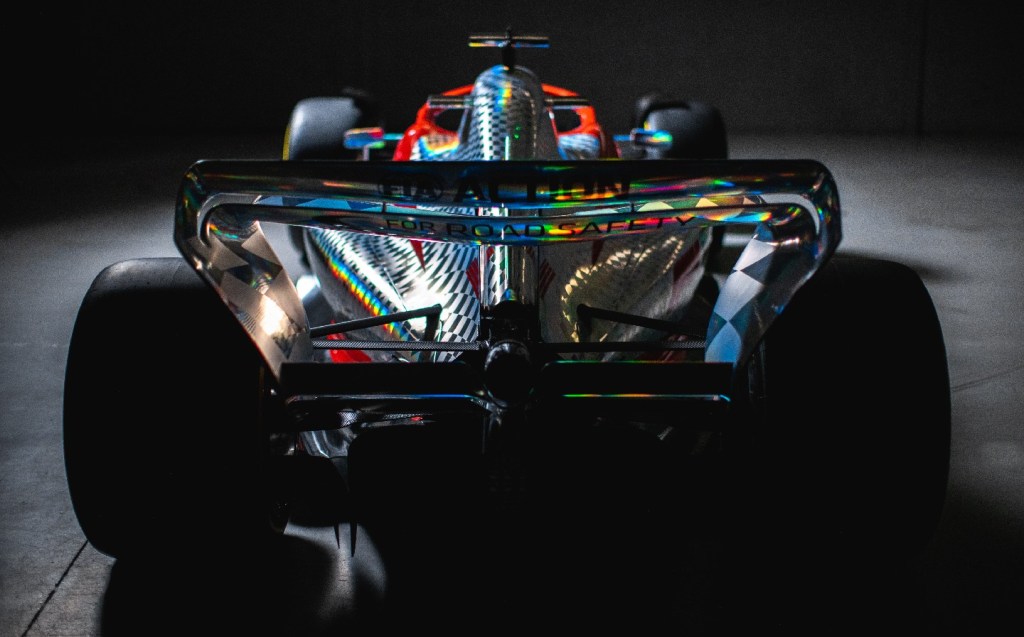 The front wing, nose and rear wing have been completely redesigned to reduce the aerodynamic wake thrown out by each car, allowing following cars to get closer without worrying so much about disrupted airflow.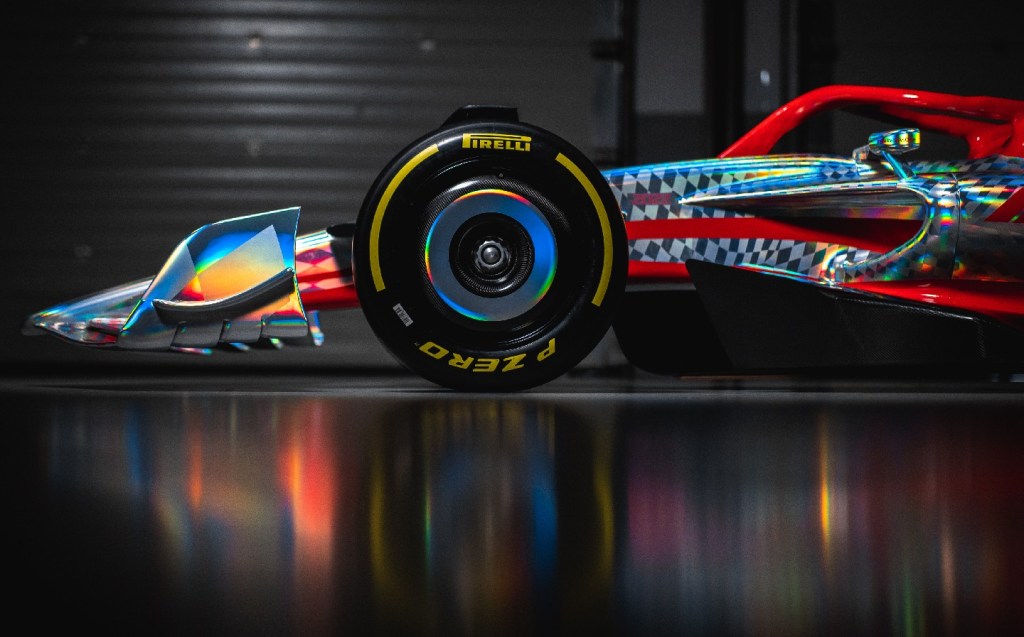 The same has been done with the new winglets set back from the nose, the new 18-inch wheels and the return of wheel covers, all tweaked to keep airflow smooth and tight.
New floors featuring fully shaped underfloor tunnels have been created to increase ground-effect-related downforce, helping the cars stick more closely to the road.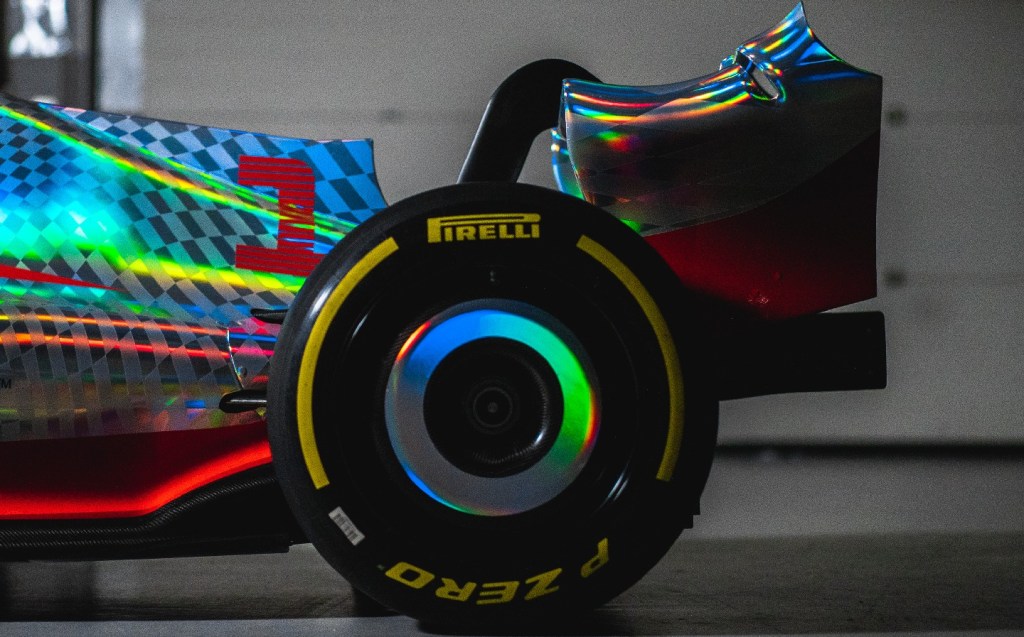 The 1.6-litre turbocharged hybrid engines may be the same (though running on more sustainable E10 fuel), but the changes to the aerodynamic array will, in minimising airflow disruption and increasing downforce, potentially lead to much more exciting on-track action.
What's the F1 team line-up for 2022?
Mercedes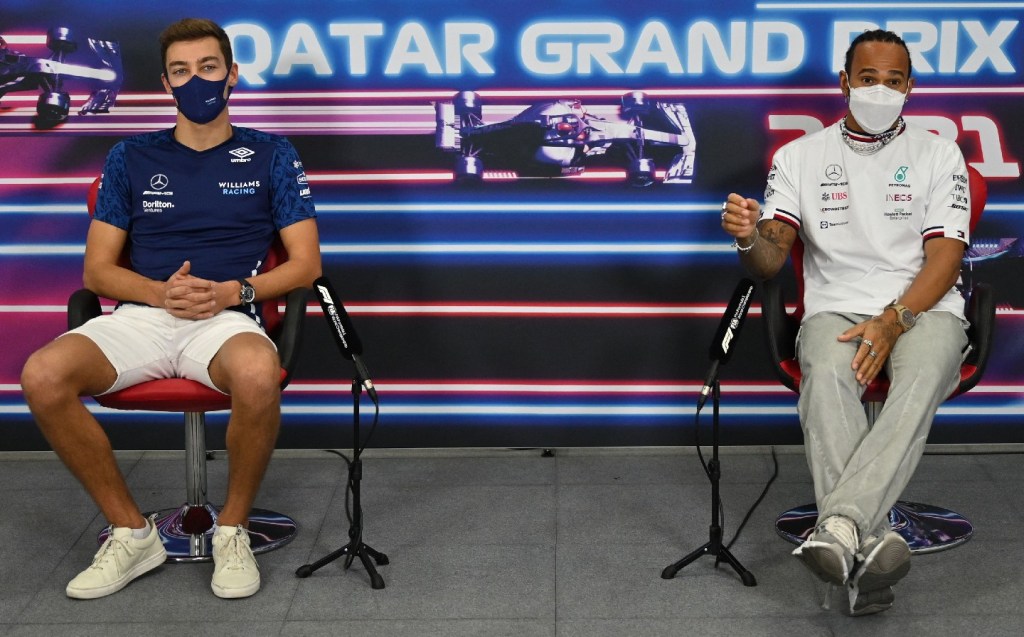 Mercedes retains Lewis Hamilton but Valtteri Bottas is gone for 2022, replaced by British driver George Russell, formerly of Williams.
Russell briefly deputised for Hamilton at the end of the 2020 season, after the seven-times world champion tested positive for Covid-19. Russell put in an impressive performance that, for a while was looking like a debut victory, or at least a podium. That was until a puncture put an end to his hard charge.
Russell has repeatedly proven his ability in qualifying with Williams, and it'll be exciting to see the team dynamics at play once he's paired with Hamilton.
Red Bull Racing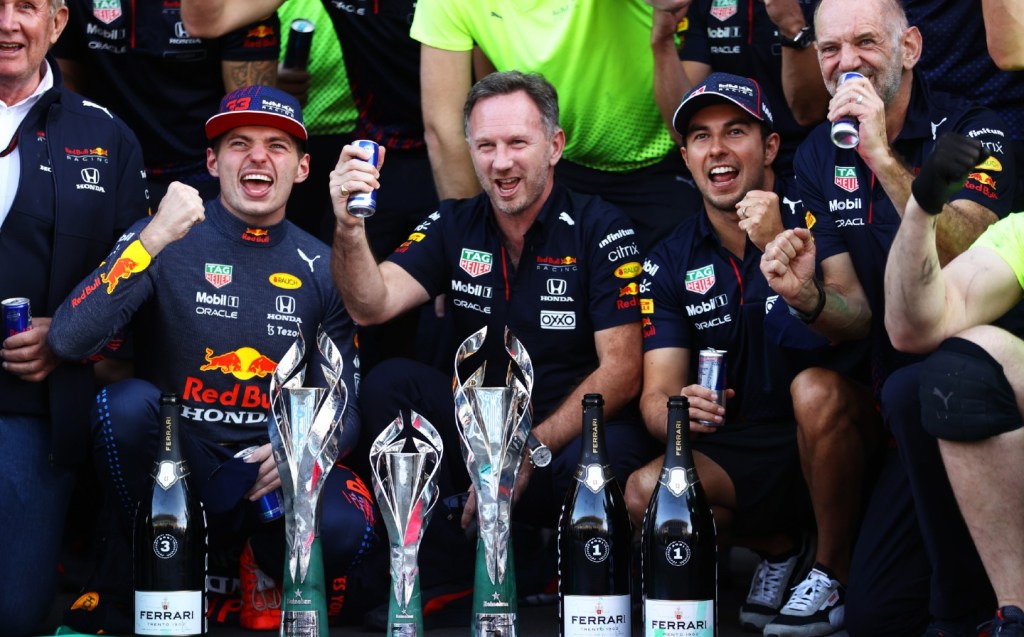 The driver line-up remains the same at Red Bull. Sergio Pérez's performance in 2021 was solid rather than spectacular, but he has proven himself to be a great team player capable of skillfully defending positions, such as was seen in Abu Dhabi where he kept Hamilton behind for a time, allowing Verstappen to catch up.
Honda is retiring from F1 so Red Bull has bought the intellectual property rights to its engine, meaning that the team will continue with an update of the same hybrid powertrain — no bad thing as, not for the first time, Honda is leaving the sport having finally developed front-running components.
Ferrari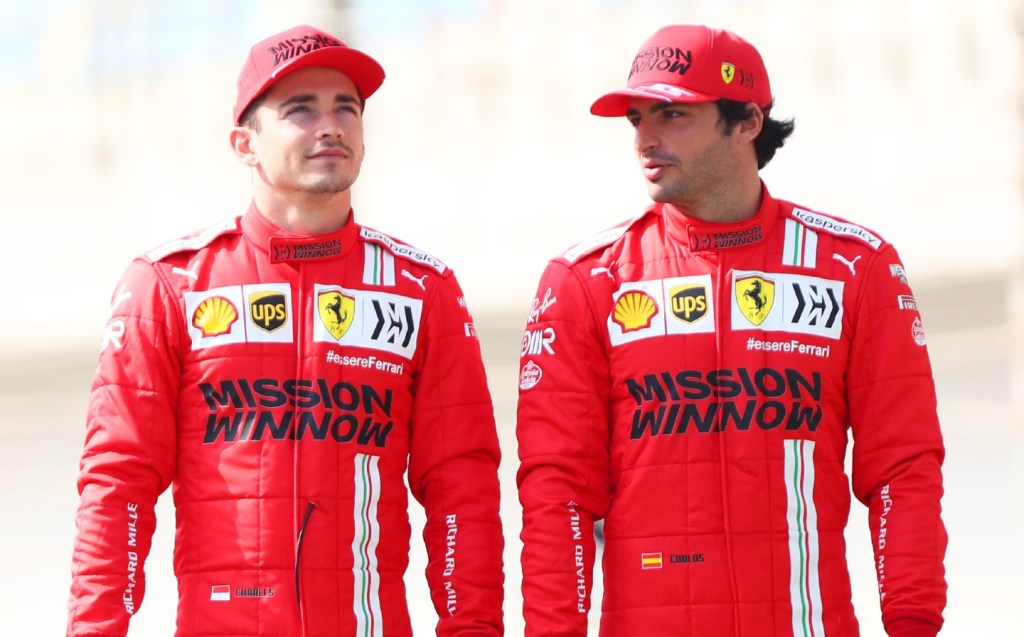 No changes at Ferrari with Charles Leclerc and Carlos Sainz Jnr. remaining. Leclerc has two F1 victories to his name and Sainz has finished second twice, so both are potential race winners.
The Scuderia will be hoping that the substantial shake-up to the car design and consistency in the driver line-up will help catapult it to the front of the grid.
McLaren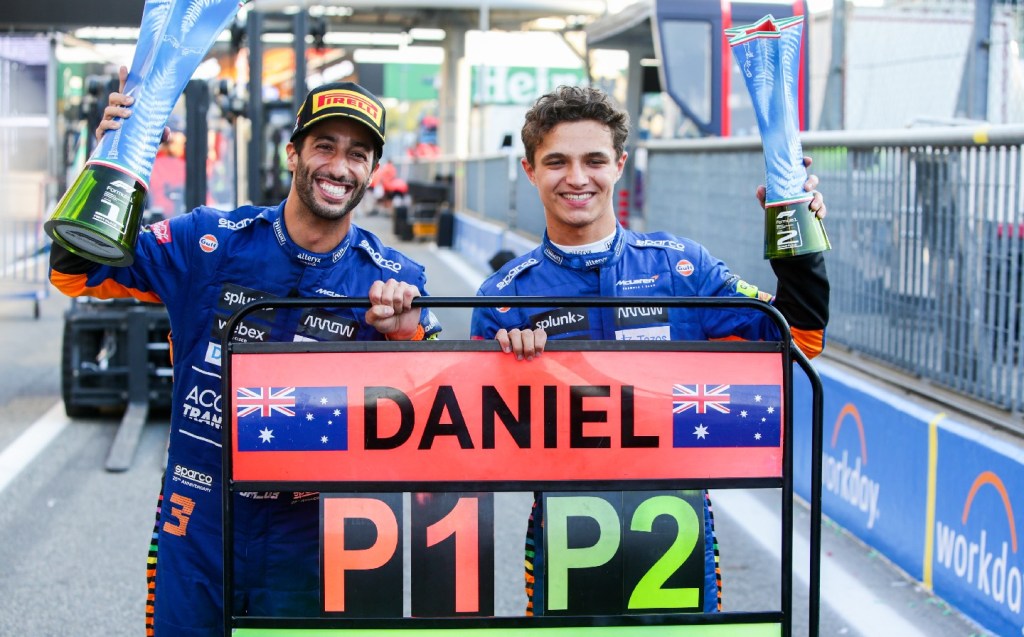 Consistency at McLaren, too, with Daniel Ricciardo and Lando Norris both staying at McLaren. Norris is a superstar of the future, so securing him is great news for the team. Ricciardo took a while to warm up at McLaren, following his move from Renault, but the second half of the season saw him score some stunning results, including a sensational win in Italy.
Alpine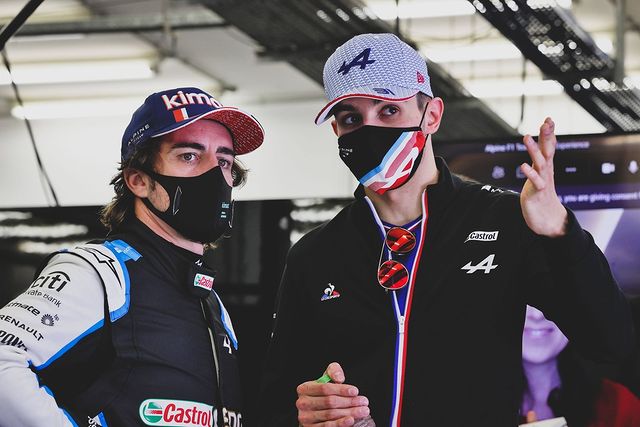 A decent 2021 performance for the old campaigner Fernando Alonso sees him stay at Alpine alongside Esteban Ocon.
Alpine improved throughout 2021 and Alonso scored a brilliant podium in Qatar, so the team will be hoping it can be at the top of the chasing pack in 2022.
AlphaTauri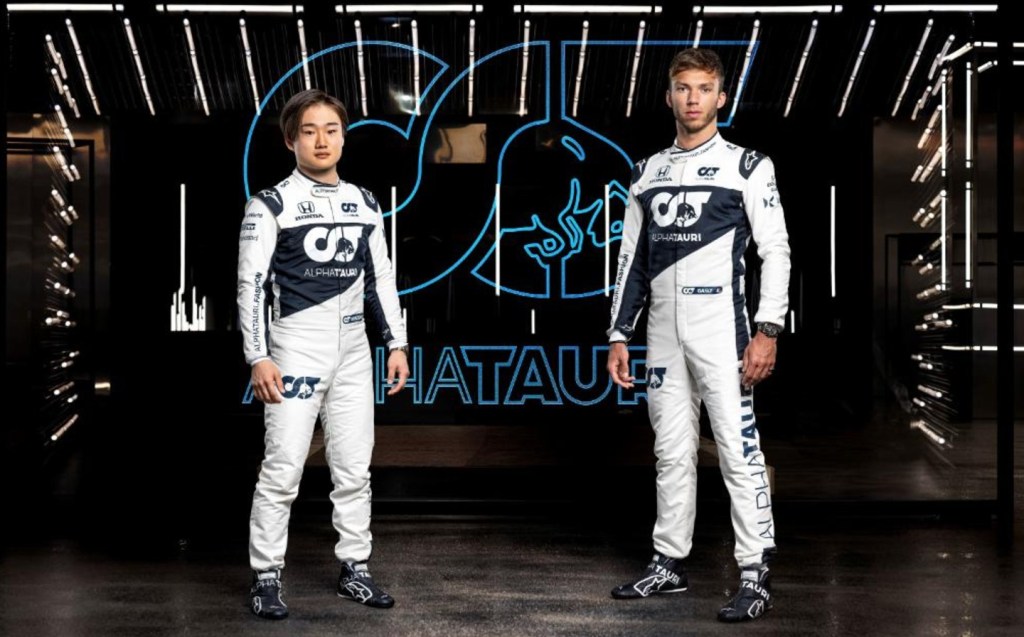 AlphaTauri will, like Red Bull, be running what was formerly Honda's F1 hybrid powertrain.
Both Pierre Gasly and Yuki Tsunoda remain. Gasly is no surprise as he showed superb form throughout 2021, but Tsunoda performed well below expectations so to have secured a seat for 2022 suggests he brings moto the team than results. He'll be hoping form and consistency comes with experience if he wants to continue beyond the coming year.
Aston Martin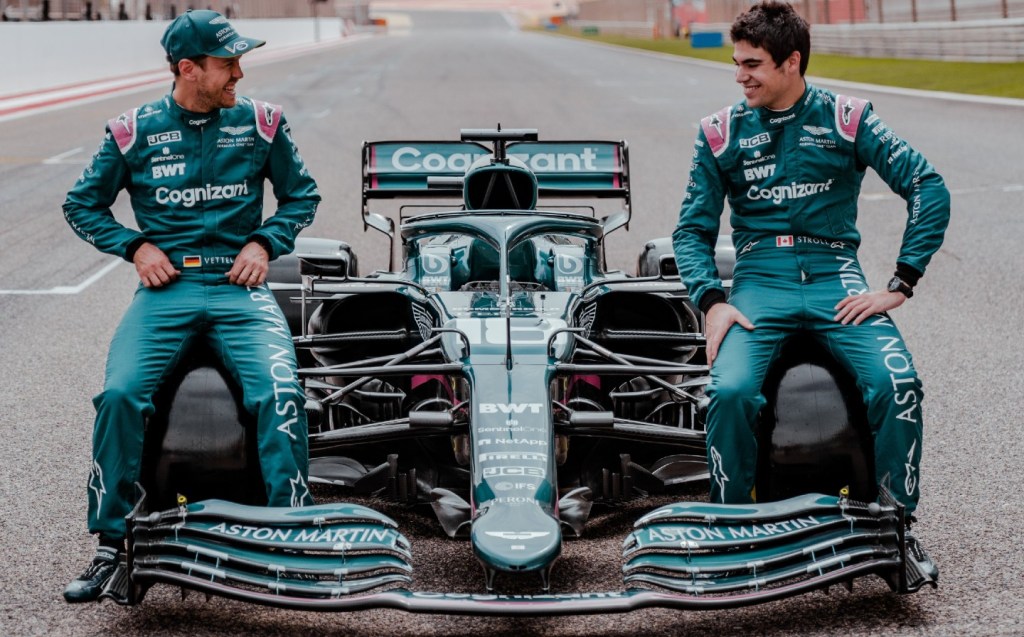 Sebastian Vettel and Lance Stroll are staying with Aston Martin. Four-times world champion Vettel, having earned Aston Martin its first podium position at Baku in 2021, is a good choice for a team that needs an experienced winner right now.
Stroll is the son of the billionaire team owner, which helps, but he has also shown good speed and has shone on track from time to time.
Alfa Romeo
A new line-up at Alfa Romeo that sees the retiring Kimi Räikkönen and Antonio Giovinazzi (heading over to race in Formula E) replaced by Lewis Hamilton's old Mercedes team-mate, Valtteri Bottas and the first Chinese F1 driver, Guanyu Zhou.
Bottas has proven himself more than capable of winning races, so his performance at Alfa Romeo will be an interesting one to watch. Zhou finished third in the 2021 F2 championship and won the 2021 F3 Asian series, so there's plenty of talent there. Alfa, sadly, hasn't often been in contention in 2021.
Haas F1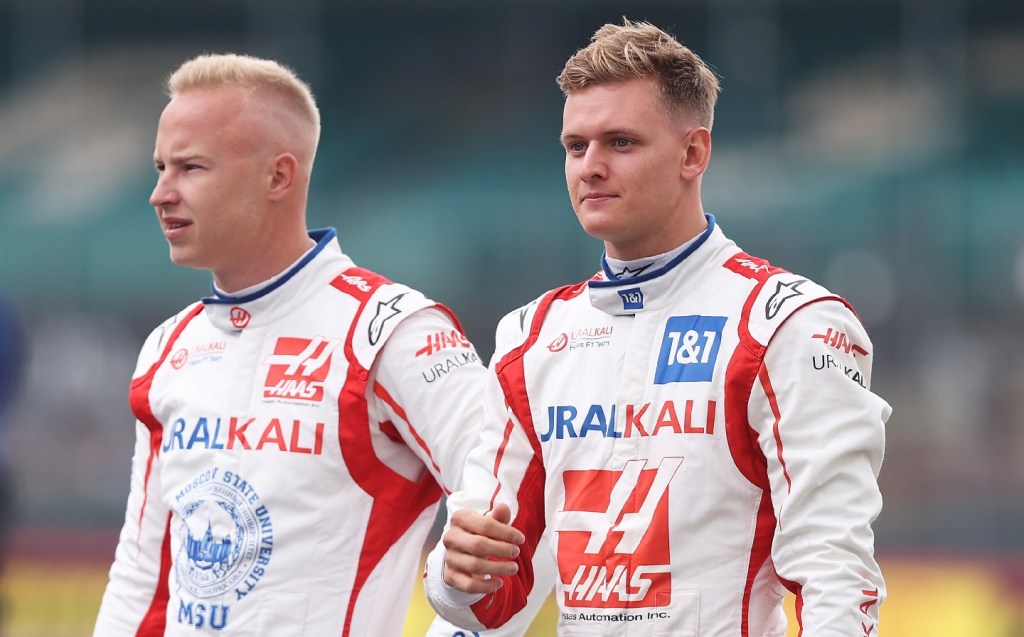 Ferrari-powered Haas will see the return of Mick Schumacher and Nikita Mazepin for 2022.
The 2021 season was an embarrassment for the team, with the inexperienced drivers battling to keep the worst car of the F1 paddock on track, so you'd hope things can only get better.
Haas said early in 2021 that it was halting development of that year's car to concentrate on 2022, so let's hope that focus pays off over the next 12 months.
Williams
With George Russell at Mercedes, Williams' new lead driver is the returning British-Thai driver Alex Albon, backed up by Nicholas Latifi.
Williams has had a number of lacklustre seasons, to say the least, but George Russell showed that the 2021 car could battle mid-pack. British fans will be hoping the local former world champions can continue to turn around its fortunes.
F1 2022 calendar
With uncertainty still remaining around the coronavirus pandemic and any new variants that may emerge, the 2022 F1 calendar is provisional and races may be subject to change, depending on the developing situation around the world.
The 2022 season sees the inclusion of one new track — Miami — scheduled for May 8, marking the first time since the US Grand Prix at Sebring in 1959 that F1 has gone to Florida.
For now, the 2022 season looks like this:
| Date | Grand Prix | Venue |
| --- | --- | --- |
| 20 March | Bahrain | Sakhir |
| 27 March | Saudi Arabia | Jeddah |
| 10 April | Australia | Melbourne |
| 24 April | Emilia Romagna | Imola |
| 8 May | Miami | Miami |
| 22 May | Spain | Barcelona |
| 29 May | Monaco | Monaco |
| 12 June | Azerbaijan | Baku |
| 19 June | Canada | Montreal |
| 3 July | United Kingdom | Silverstone |
| 10 July | Austria | Spielberg |
| 24 July | France | Le Castellet |
| 31 July | Hungary | Budapest |
| 28 August | Belgium | Spa |
| 4 September | Netherlands | Zandvoort |
| 11 September | Italy | Monza |
| 25 September | Russia | Sochi |
| 2 October | Singapore | Singapore |
| 9 October | Japan | Suzuka |
| 23 October | USA | Austin |
| 30 October | Mexico | Mexico City |
| 13 November | Brazil | Sao Paulo |
| 20 November | Abu Dhabi | Abu Dhabi |
Tweet to @ST_Driving Follow @ST_Driving
Related articles
Latest articles