Mercedes keeps its cool with the hot 2016 C 43 4Matic coupé
What ever you do, don't call it 'lukewarm'
---
Published 23 February 2016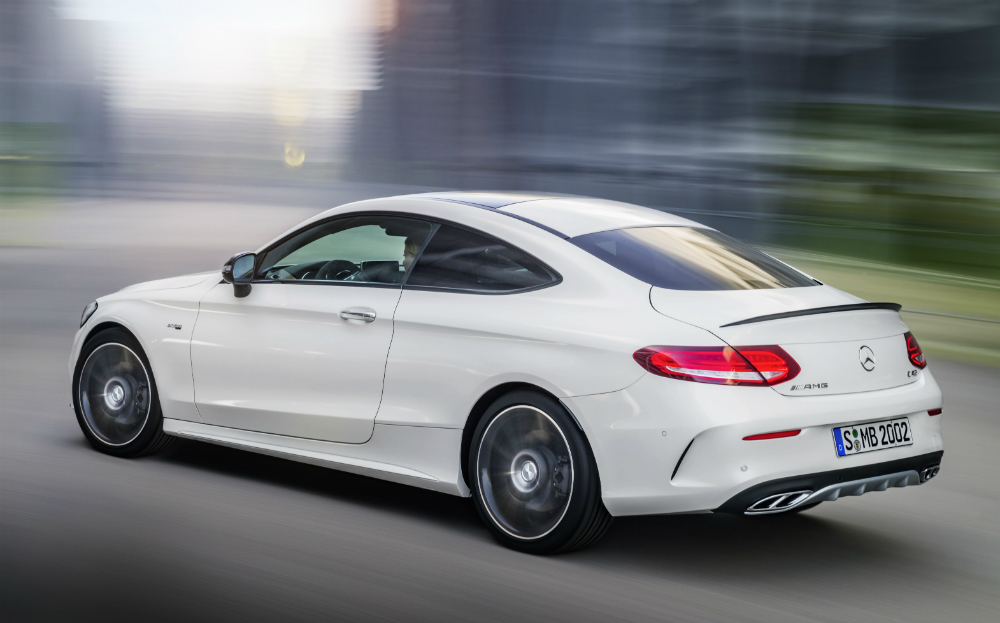 AS PERENNIAL petrolhead grumbles go, the trend of sports cars becoming too powerful for the road is right up there with the price of car servicing and potholes destroying tyres. But as they become ever more potent, there is an unforeseen, happy side effect: the car makers can neatly slot in less powerful models to their ranges.
---
View the used Mercedes-Benz C-class cars for sale on driving.co.uk
---
That's exactly what Mercedes has done with the new C 43 4Matic, a cooler version of the hottest Mercedes-AMG C-class coupé set to go on sale in April.
Until now, the fastest version had been the Mercedes-AMG C 63, a fire-breathing four-seater that produces 510bhp from its 4-litre twin-turbo V8 engine. But perhaps aware that this was too hot to handle and — at over £61,000 — prohibitively expensive to own for many car enthusiasts, the German company has launched the C 43 version.
It comes with four-wheel drive as standard, and is powered by a 3-litre, twin-turbo V6 engine that develops 362bhp. Naturally, this means it's slower than a C 63, but that doesn't mean it's slow.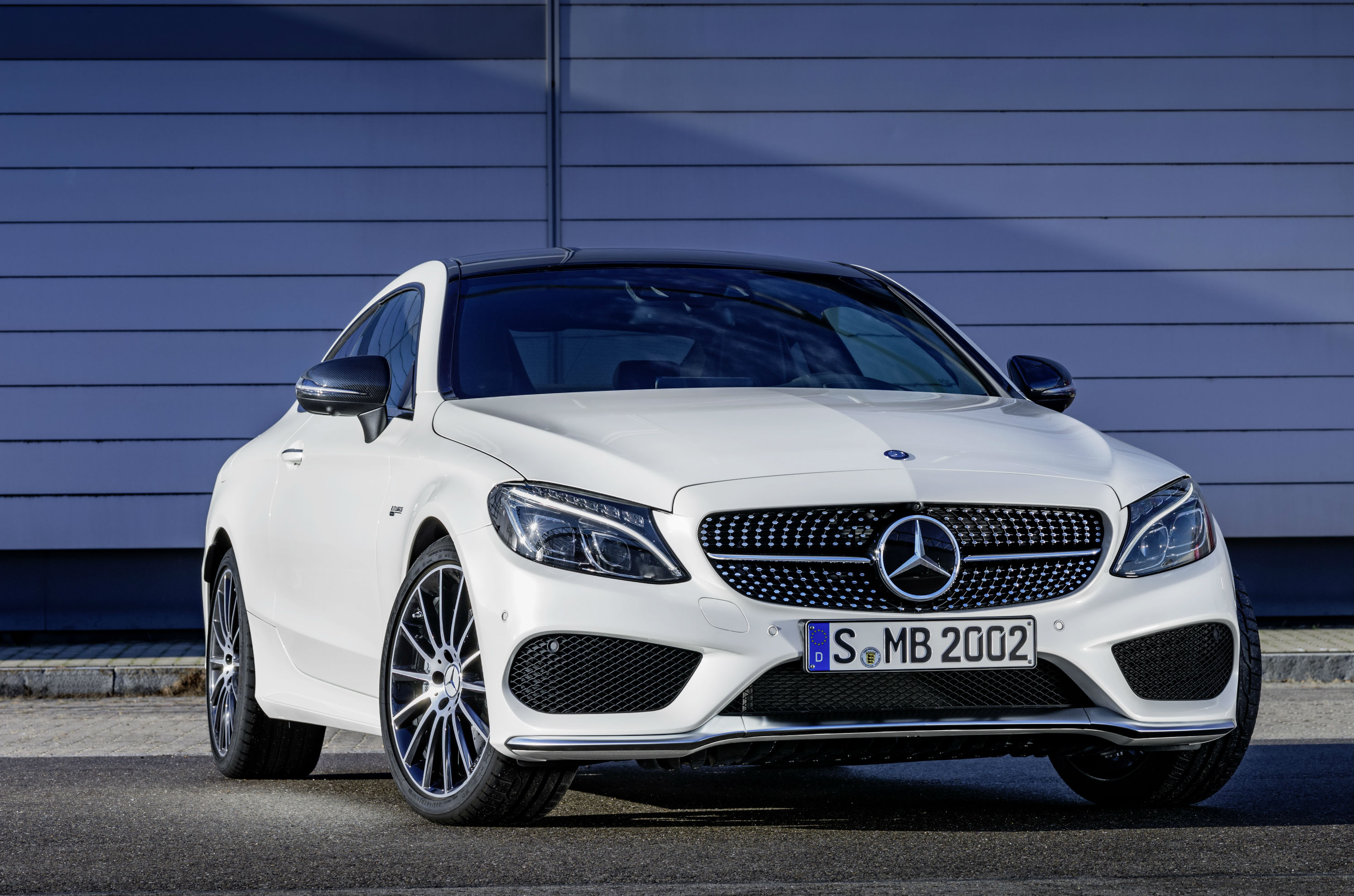 Mercedes claims it can accelerate from 0 to 62mph in 4.7 seconds (compared with 4.0 seconds for its big brother) and the top speed is limited to 155mph, as with the C 63. The smaller engine means it's marginally more fuel-efficient, returning 36mpg versus 32mpg (on the combined cycle).
You could be forgiven for thinking the new model sounds like a tempting alternative to the hotter C 63. Other advantages are that it uses a nine-speed automatic gearbox instead of a seven-speed unit, and having driven other Mercedes fitted with the '43' engine and 4Matic four-wheel drive system, including the GLE 450, we found them set-up for keen drivers.
The four-wheel drive system of the C 43 has been tuned to deliver 69% of the engine's power to the rear-wheels. AMG Ride Control comes with three settings for the suspension damping, and AMG Dynamic Select allows the driver to choose from five driving modes, perhaps calibrated according to how late they are for their child's school play.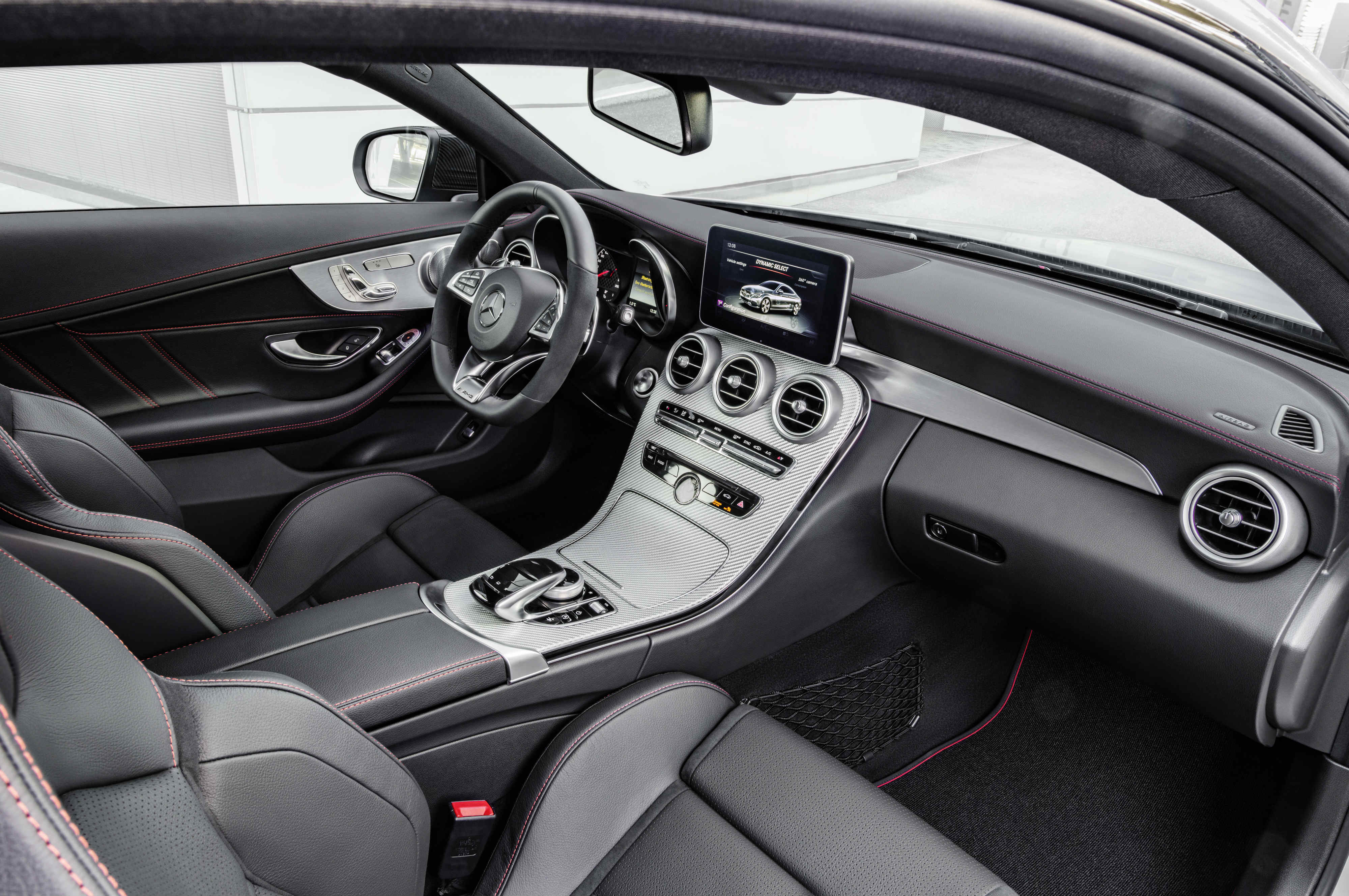 Uprated brakes and five-spoke 18in alloy wheels are complemented by a subtle body kit and discreet "BITURBO — 4MATIC" badging on the front wings. Inside, the C 43 coupé looks much like its more expensive sibling.
Who knows? On a wet road under a night sky, perhaps the cheaper C 43 (Mercedes says it is still to announce the car's price) will be quicker from A to B than the C 63. Watch this space for a review.
---
Browse NEW or USED cars for sale on driving.co.uk
---