Meet Adrian Newey — Britain's 10-time F1 champ
Formula nostalgia
---
Published 05 January 2015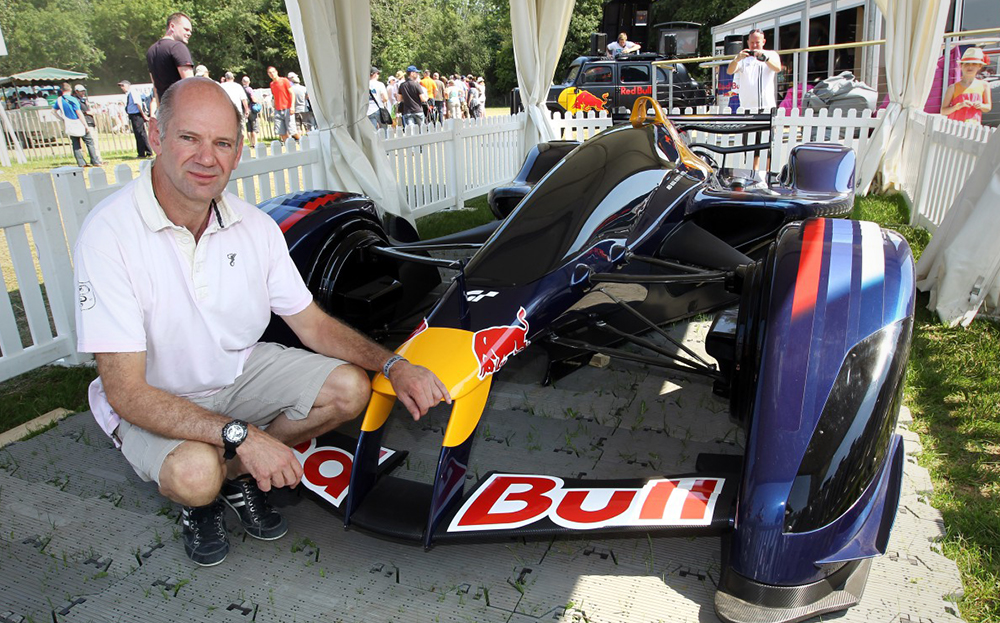 ON THURSDAY evening the doors of east London's ExCeL centre will open to one of the most glittering collections of classic cars ever assembled. From vintage racing cars driven by sporting stars to pristine versions of some of the world's rarest motors, hundreds of stunning exhibits will be on display at the London Classic Car Show. Visitors can watch dozens of them parade down the show's Grand Avenue in a haze of heady fumes.
The bulk of the stars of the show are of the four-wheeled variety, but many motoring glitterati will be there who either own or have nominated exhibits. Top Gear's James May has picked the 13 most important cars in history, and the Pink Floyd drummer, Nick Mason, a Ferrari collector, is showing a 512S that competed at Le Mans and starred in the Steve McQueen film of that name.
---
Search for and buy your next car on driving.co.uk
---
Less well known, but arguably even more revered in motoring circles, is Adrian Newey. You might not be able to pick him out in a crowd, but this unassuming man from Stratford-upon-Avon may be the greatest Formula One designer of his — or any other — age.
Newey will host his own tribute area with a line-up of cars that tell the story of how he went from model-car-making schoolboy to engineering superstar.
"From the age of 10, my main goal in life was to be a racing car designer," says Newey. "I unwittingly fulfilled the 1,000-hour rule — if you spend 1,000 hours practising on something, you will become good at it."
"Good" is an understatement, because in his career the softly spoken Newey has won 10 F1 constructors' championships (five with Williams, one with McLaren and four with Red Bull) and was appointed OBE in 2012 for services to motor sport. He is reported to earn £7m a year.
As is the case with most people in motor sport, Newey's passion for cars developed early: he recalls learning to drive at 11 in his mother's Mini, and then starting kart-racing — which he says wasn't his forte.
He went to the same Derbyshire boarding school as Jeremy Clarkson but was in the year above — "I didn't know Clarkson, but he says he remembers me". After graduating from Southampton University, he landed his first job with the well-established F1 designer Harvey Postlethwaite. Legend has it that he turned up on his silver-and-blue Ducati 900SS, which an intrigued Postlethwaite asked to ride. On his return he asked Newey when he would like to start as an aerodynamicist: anyone who rode such a bike must enjoy speed.
The bike will be on show, as will the first F1 car designed by Newey — the Leyton House Racing Team's 1988 car. The team was an F1 minnow, but Newey's know-how allowed its drivers to fight for podium places with Ayrton Senna in his McLaren Honda, despite being some 100bhp down on the most powerful cars.
He subsequently joined Williams and designed the team's car for 1991; his stint there will be commemorated at the show by his 1992 car, which dominated the season and swept Nigel Mansell to a world championship with nine grand prix wins. His time at Williams will always be overshadowed by the death of Senna, who was killed at the 1994 San Marino Grand Prix in a car co-designed by Newey — who has said the Brazilian's death still haunts him.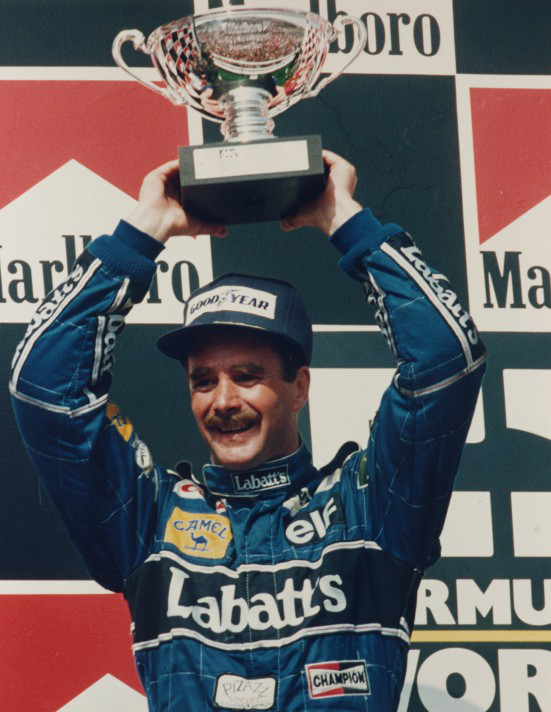 Adrian Newey designed the Williams car that won Nigel Mansell his first championship
For a while he and the team's technical director lived under the threat of being convicted of manslaughter, but both were acquitted of the charge.
Newey then moved on to McLaren, where he helped Mika Hakkinen to two world championships, before joining Red Bull and designing the cars that powered Sebastian Vettel to four consecutive world championships. A car from each team will be on display at ExCeL.
Although he has not retired, Newey says he will take more of a back seat in 2015, concentrating on — among other things — designing an America's Cup yacht for Sir Ben Ainslie, as part of a team attempting a British victory for the first time in the competition's 163 years.
He will also be spending time with his collection of classic cars: he has a garage full of them, including a Ford GT40, a McLaren F1 GTR, a Jaguar E-type and a Ferrari California (a 1960s original, not the current model), all of which will be on display at the London show.
A neighbour of the presenter and car fanatic Chris Evans, Newey is part of a network of classic-car enthusiasts who have both the passion and the wherewithal to indulge in their hobby. "We tend to surprise each other, particularly with Chris," he says. "A sort of 'come round and see what I've got this time' type of deal.
"It's no coincidence that quite a few of my cars are from the 1960s. That was a very free period of design in which people were making attractive, functional cars that were very different from each other.
"Now manufacturers get a whole load of marketing-research people saying what you should build, and they all build the same things."
Perhaps most intriguing for car fans is the thought that F1's greatest designer might turn his attention to making road cars. Could we ever see a Newey supercar in the outside lane of the M4?
"I look back at some of the great cars, the GT40 and the E-type, and I think it should be possible to build on them," he says, adding cautiously: "Road cars are certainly interesting."
Read more about London Classic Car Show here 
Adrian Newey: My life in cars (and a bike)
1968
MINI COOPER S
Newey's first car: 'I learnt to drive down a farm track in a Mini at the age of 11'
1977
DUCATI 900SS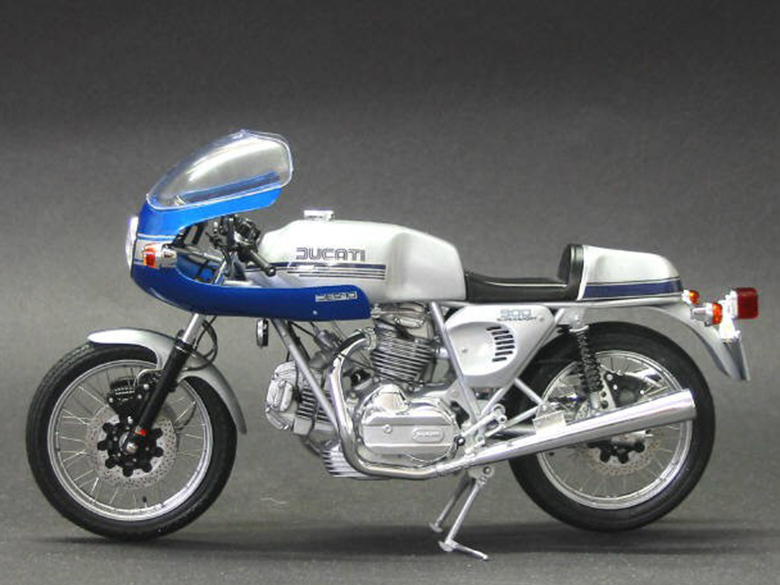 'It was pretty unreliable, so I learnt a lot because I was forever stripping it. It also got me my first job'
1992
WILLIAMS FW14B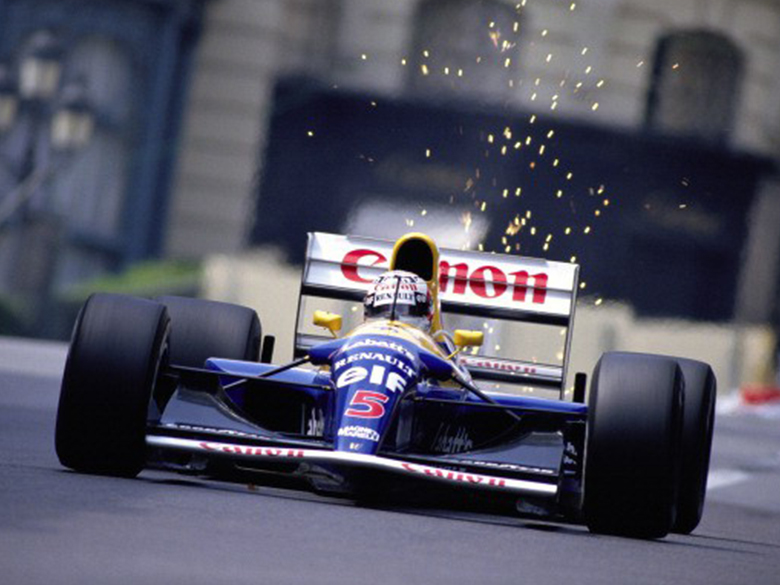 The car that won Newey his first world championship, dominating the season because of its active suspension
2014
FERRARI CALIFORNIA (1961)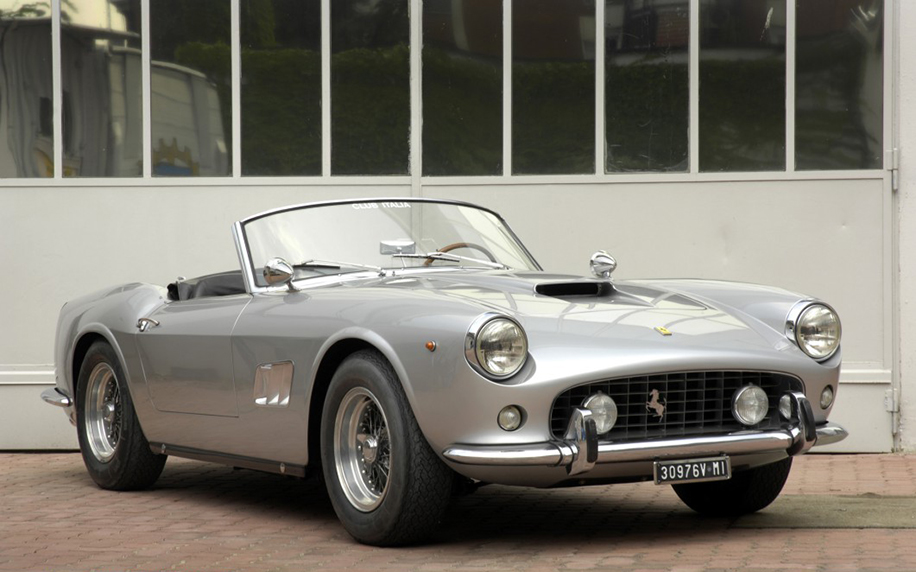 On a reported £7m salary, Newey can afford to indulge his passion for classics. 'It's a lovely car to drive and not too pretentious'
---
Search for and buy your next car on driving.co.uk
---