Meaner than ever: Honda's new Mean Mower Mk. 2 is a 134mph+ beast
Cutting a dash once more
HONDA'S newest hot model features a screaming 190bhp engine that red lines at 13,000rpm and can hit a claimed "134mph+", but it's not a hot hatch or a sports roadster; it's a ride-on lawnmower.
Mean Mower Mk.2 is the successor to the original version that made headlines four years ago with a Guinness World Record for fastest lawnmower, after being driven at an outrageous average speed over to runs of 116mph.
That record was broken in late 2015 by the Norwegian Speed Factory team on a modified Viking T6 lawnmower which topped out at 133mph, so now Honda is back for a second bite of the cherry.
---
Browse NEW or USED cars for sale
---
Honda's original Mean Mower had a 1-litre powerplant, too, but it "only" produced 109bhp, meaning the new mower has a huge power advantage over the last machine, thanks to running the same engine as found in the Honda CBR100RR superbike. Its 190bhp will be fed through a six-speed sequential gearbox with flappy paddles.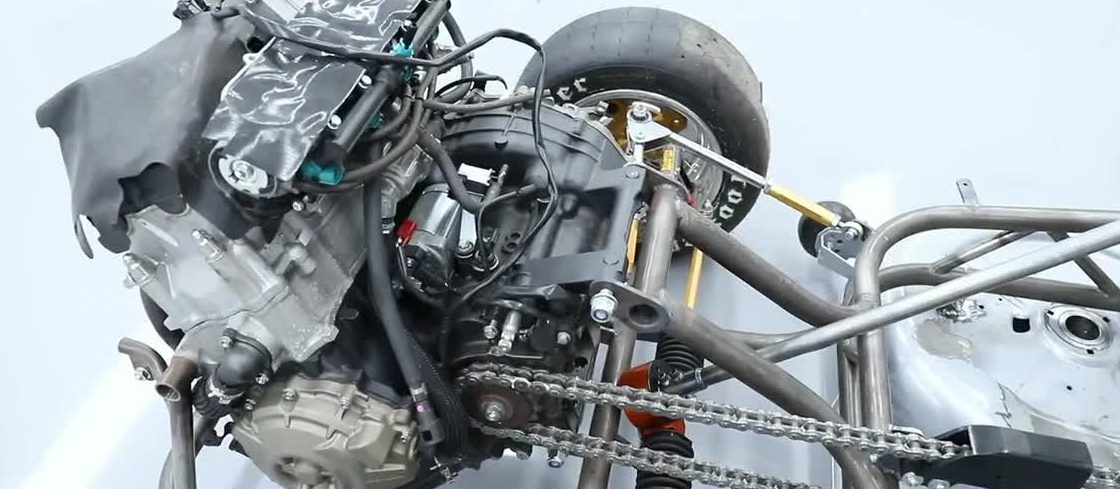 It's so powerful that it's being fitted with traction control, ABS and the same anti-lift system (to prevent wheelies) that you get on Honda's superbikes.
Mean Mower Mk.2 is expected to be able to trim lawns at around 100mph
Official acceleration times haven't been announced, as Mean Mowevr Mk.2 is still in development, but Team Dynamics, the British Touring Car Championship outfit in charge of the engineering (and also built the last mower), says it is aiming for a 200kg dry weight, meaning nearly one-to-one power to weight ratio. The guys at Top Gear, who set the last official record for Honda, estimate at sub-3sec for the 0-60mph sprint. And this is a mower, don't forget.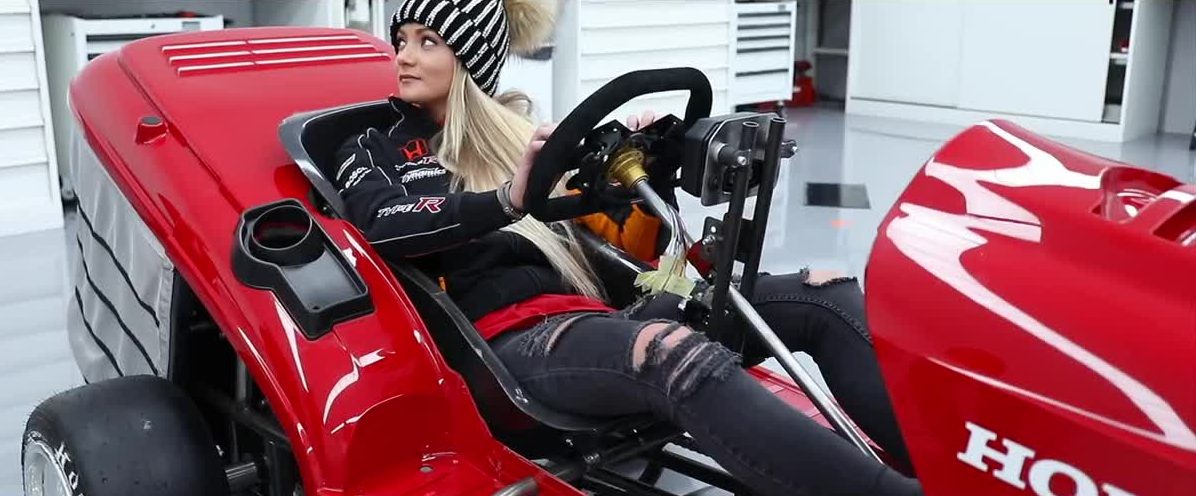 Top Gear won't be strapping in for the new record run, though: Jess Hawkins, a racing driver and stunt driver for Fast and the Furious Live, will be assuming those duties, much to Top Gear's relief.
And if you think this isn't a proper mower anymore, think again; it will still be able to cut grass. And unlike the original model, which could only do it at 15mph, the Mean Mower Mk.2 is expected to be able to trim lawns at around 100mph, thanks to carbon fibre blades. If that's to be believed, it's finding a lawn big enough that'll be the problem.
No test date has been set but keep an eye on these pages.
Tweet to @wdron Follow @wdron
Hennessey claims mind-blowing 311mph top speed for Venom F5 hypercar