Me and my classic motor: 1973 Porsche 911 Carrera 2.7 RS
Lovingly renovated over two years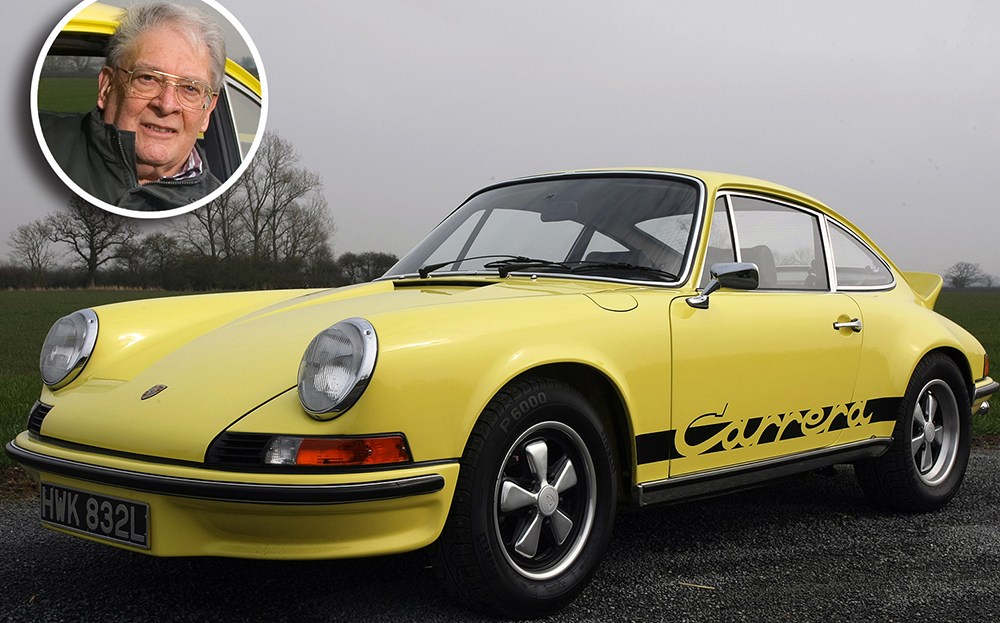 WHEN DAVID Bridges bought his Porsche 911 RS 30 years ago, he didn't realise he was taking ownership of a motoring legend. He just wanted more power. "I had a 911S but wanted something better, and in 1985 I saw the RS for sale in The Sunday Times. The price [£12,000] seemed a lot of money at the time, but I bought it."
---
Search the used Porsche 911s for sale at driving.co.uk
---
Since then it has soared in value. The car — one of only 1,500 made — was based on the 911S chassis. The engine was bored out to 2.7 litres to produce 210bhp, enough to push it from 0 to 60mph in 5.6 seconds. Considered by many to be the finest Porsche 911 ever made, Bridges's 1973 RS model came fitted with the Touring pack, giving such luxuries as a back seat and a trimmed interior.
But this is no cosseted garage queen; it has won hillclimb cups and competed in time trials. For the first six years of ownership Bridges drove the car hard — so hard that by the early 1990s it was showing its age. "It was getting a bit thin on the metalwork. The rust was showing through on the rear wings. The Porsche Centre in Reading offered to renovate it for me, and I took them up on it."
Over two years the workshop meticulously restored the car. "They stripped down every component; original lightweight doors and panels were sourced from all over the world." The result was stunning. "Porsche exhibited it at the NEC [classic car show] in 1994. After that I used it for the odd time trial, but no racing."
Bridges, a retired VW dealer, continued to use the car, though. "I've been to the south of France a few times in it, camping with the wife. Last year we drove to Le Mans. It's a delight to drive — the brakes and handling are stunning and the acceleration out of corners is superb. The reliability has also been pretty amazing — I've never broken down in it."
Sadly, deteriorating vision has led Bridges to put the car up for sale. Asked whether he would like one last drive, he says not. "I've cut myself off from it. I'm scared that if I drove it again, I'd lust after another one."
1973 Porsche 911 Carrera 2.7 RS Touring
Owner David Bridges, 77
Occupation Volkswagen dealer (retired)
Price 

£12,000 (1985)

Value  £500,000
Tell us about your classic motor
If you own a classic motor and have a story to tell, let us know about it via classic@sunday-times.co.uk, or write to Driving, The Sunday Times, 1 London Bridge Street, London SE1 9GF. Please include photos of the car as well as your contact details.