Me and my classic motor: 1962 Jaguar Mk 2 2.4-litre
Kim Horton's Jaguar was once owned by Hacienda boss Tony Wilson
---
Published 21 September 2015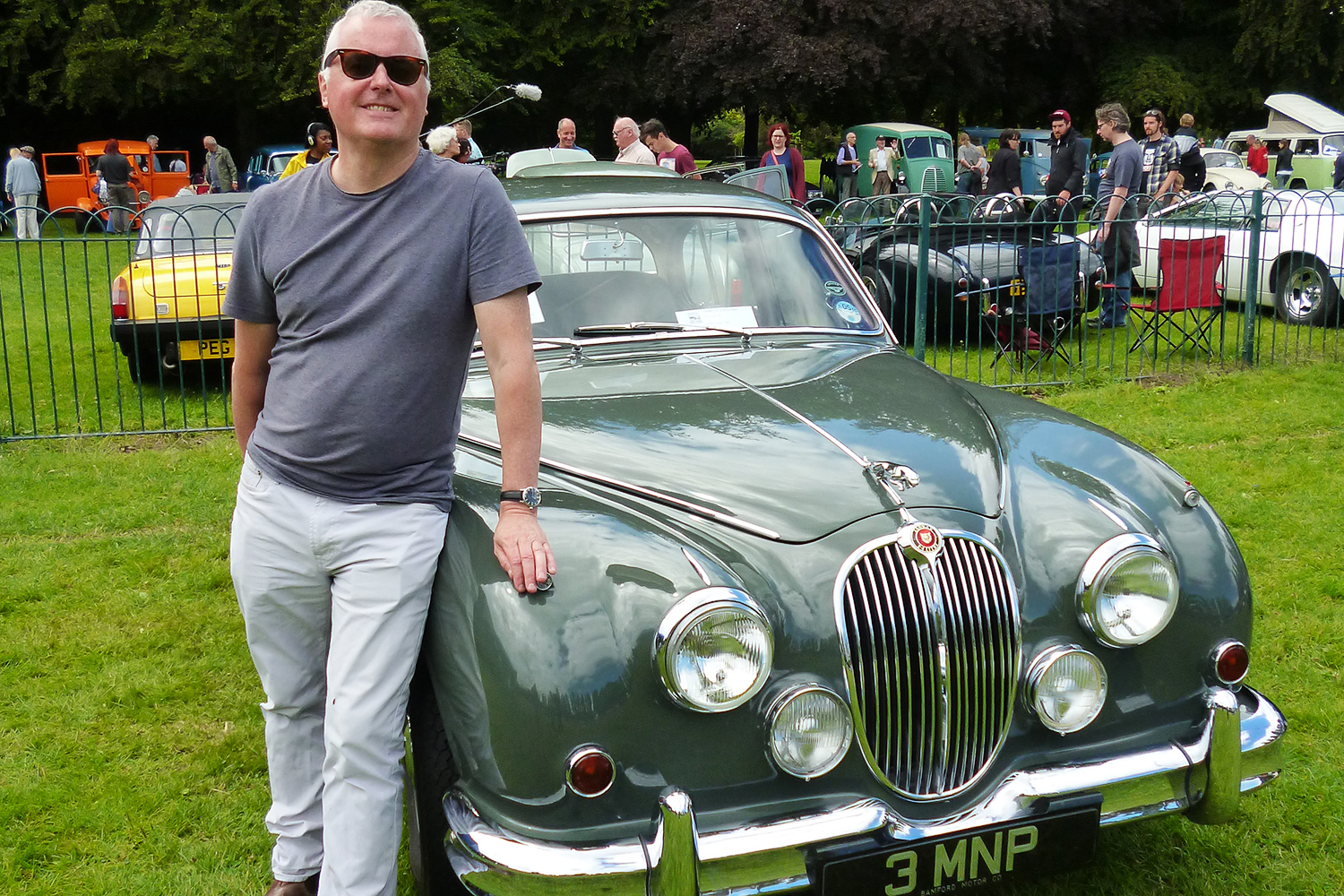 THIS STATELY, pale green Jaguar does not scream rock'n'roll, but in the early 1980s it belonged to Tony Wilson, co-founder of the Hacienda nightclub and Factory Records, and its passengers almost certainly included members of bands such as New Order and Happy Mondays.
Wilson, who died in 2007, and his Mk 2, with its distinctive 3 MNP numberplate (a hangover from a previous owner), were a familiar sight on the streets of Manchester, where, as a regional television presenter, he had long been a local celebrity. "Wilson only had the car for five years, but [because of the celebrities who rode in it] that completely overshadows my 30," concedes Kim Horton, now its owner. He bought the car from Wilson in 1985 for £900 after seeing an advert on the staff noticeboard at Granada TV.
---
Click to read car REVIEWS or search NEW or USED cars for sale on driving.co.uk
---
Even today people occasionally stop Horton, 62, in the street and ask him about "Tony's Jag". Horton, a film editor and former colleague of Wilson at Granada, says: "Everyone knew Tony. He was such a big character, and he did so much for Manchester." The car even starred in a 1980s Granada TV series with Wilson. "I think it was called B-Roads," Horton recalls.
The Mk 2 took Wilson through the release of New Order's first three albums and he sold it in the year Happy Mondays released their first EP on Factory. Horton found no evidence of sex, drugs or rock'n'roll in the car, although it still had marks from where Wilson had strapped his windsurfing kit to the roof. "He used to do madcap things," Horton says with a laugh. "He had it out once at Oulton Park racetrack, took it around the circuit and blew the differential."
In another cartoonish incident the car was once stolen twice in a day. The police found the car in a Liverpool street, but when Wilson went to collect it, the thieves simply followed him and stole it again, returning it to the same street. "It was just someone's idea of a joke — the car wasn't damaged," Horton says. "It may well have been at a time when Tony was mouthing off about Manchester being the centre of the world. He used to like getting up people's noses."
Jaguar launched the mid-sized saloon in 1959 and production continued until 1967. Horton's is the smaller-engined 2.4-litre 120bhp model, like the one driven by John Thaw in Inspector Morse (there were also 3.4-litre and 3.8-litre versions).
Horton has fond memories of driving the youngest of his three daughters home from hospital in his Mk 2 after her birth — cradled in her mother's arms because the car has never had seatbelts. And they continued to use it for family holidays until it finally became too unsafe and impractical.
Nowadays it is kept in a lock-up, having been restored more than a decade ago. Horton drives a Volkswagen Polo, although the Mk 2, with its green paint and green leather seats, still comes out for special occasions and car shows. Sadly, Wilson's top-of-the-range Blaupunkt cassette player did not survive the overhaul.
One day, unless his daughters claim it, Horton thinks "Tony's Jag" may live in a museum. "It's a little part of the history of this city," he says. "I could imagine someone doing musical tours of the city in it, although they might have to do the return journey on a flat-bed."
1962 Jaguar Mk 2 2.4-litre specifications
Owner: Kim Horton
Occupation: Film editor
Bought for: £900 (in 1985)
Value today: £17,000 (estimated)
Tell us about your classic motor
If you own a classic motor and have a story to tell, let us know about it viaclassic@sunday-times.co.uk, or write to Driving, The Sunday Times, 1 London Bridge Street, London SE1 9GF. Please include photos of the car as well as your contact details.