Retro motors are back — with add-ons for the 21st century
So good, they made it twice: the Fiat 124 Spider joins a growing list of reborn classics
EQUIP it with whitewall tyres and Cary Grant in the passenger seat, and it would not have looked out of place half a century ago, snaking its way along the French Riviera. The Fiat 124 Spider is a new car, built by robots in Japan, but the sleek lines are borrowed from its Pininfarina-styled 1966 namesake.
It's not alone in looking to the past. The 124 Spider joins a growing line of reimagined classics — retro in mood but modern in engineering — going back via the Fiat 500 to the Dodge Challenger, BMW's Mini and, arguably the originator of the trend, Volkswagen's Beetle.
---
Browse NEW or USED cars for sale
---
It's happening in the motorbike world too, in machines ranging from Royal Enfield's Bullet 500 to the Brough Superior and the Ural sidecar.
The desire to have the old made new again is fuelling launches at the more elitist end of the market too. Last year Jaguar's special operations workshop produced six examples of its Lightweight E-type, a car that dates back to 1961.
Eagle, a car restorer, beat Jaguar to it, however. In 2014 it launched its own version of the E-type, taking a donor car and rebuilding it bolt by bolt, but putting in modern electrics, braking, cooling, corrosion protection and other systems along the way.
"The one-off original car is the inspiration; then we build our own interpretation, very subtly and discreetly," says Eagle's founder, Henry Pearman.
"Basically we dial out the weaknesses of the 1960s model while retaining the spirit of the original car."
That spirit is highly sought after. For £150,000, Jensen International Automotive will overhaul a Jensen Interceptor. Eagle charges from £175,000 for its rebuilt E-types. Another restorer, David Brown Automotive, wants between £70,000 and £100,000 for a Mini — again, an original carcass made more efficient and comfortable.
"As wonderful and evocative as the original cars were, these beautiful, sculptural things were often mechanically pretty awful, especially by today's standards," says David Brown, who launched his company with his Speedback take on Aston Martin's DB5. "Adding in reliability and performance makes for a kind of coachbuilding for the 21st century."
No pain, no gain
The pleasure of classic car ownership comes with many hiccups, but all are worthwhile, says David Green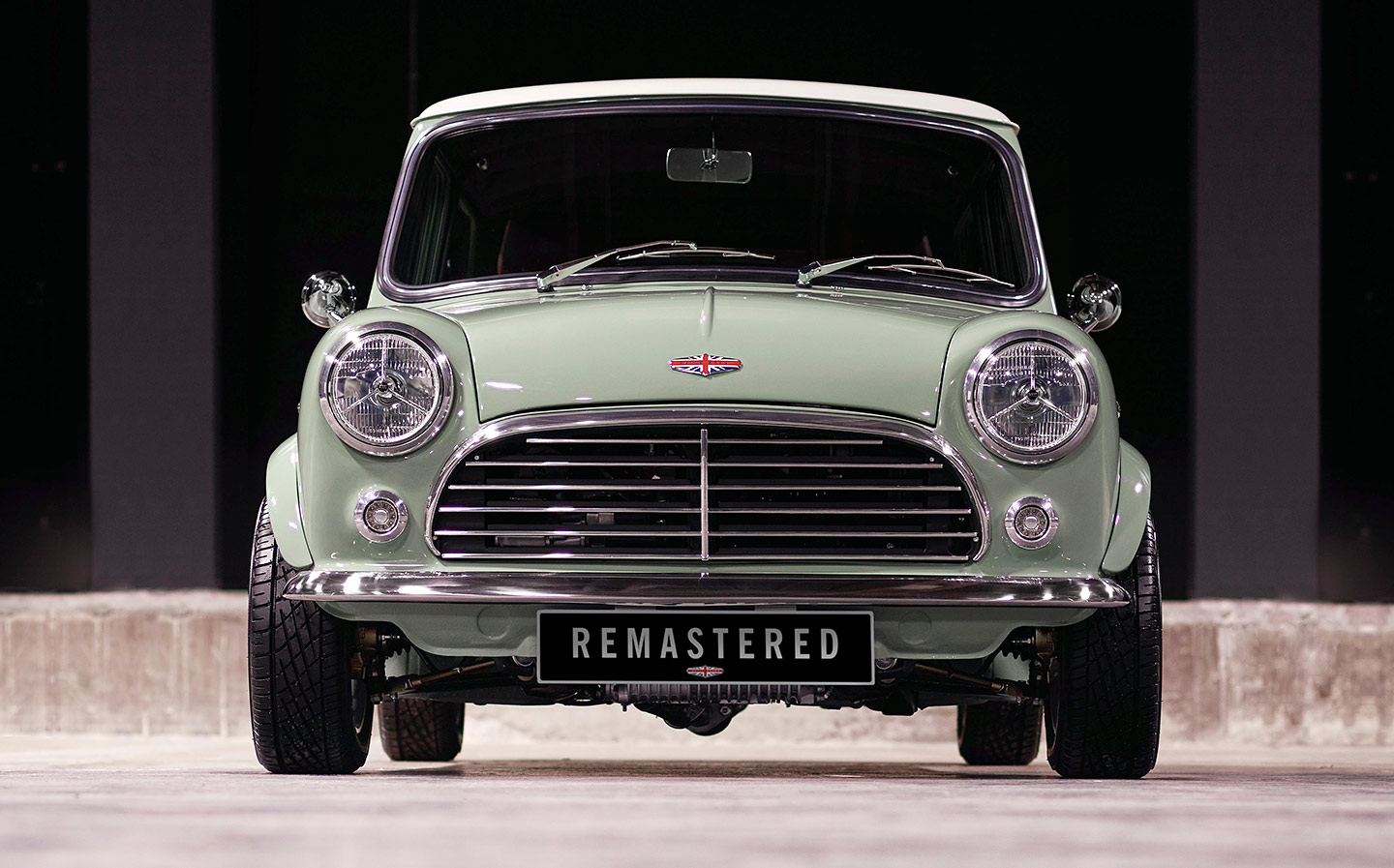 WHEN I was a teenager I was faced with a menu of vices to choose from. I quickly decided drugs were not for me, and gambling in those pre-internet times meant hanging around stale shops with old men who smelt of pies.
I committed myself quite vigorously to alcohol, but it soon became clear that this could easily become a lifelong habit. And so I was left with the most seductive and insidious addiction of them all.
My name is David Green and I am a classic car owner.
Occasionally I have gone cold turkey and bought a sensible new car, but I have always lapsed into looking for "patina" — that slightly hazy finish to the bodywork that tells you a car has a lifetime of adventures under its drive belt.
And while I have flirted with other models throughout the years, I still have the car I bought when I was 18: a dark-green 1970 Mercedes 280SE.
Classic car ownership is about shoring up the dam, constantly tackling the next most obvious point of decay.
As with your own body, you learn to live with the bits that don't look as good as they used to and to work round the areas that no longer seem to function.
I remember rigorously prepping the car for a trip to the Alps. I also remember the inevitable breakdown somewhere deep in the middle of France and sleeping in the Merc in a layby with a grumpy girlfriend before dealing with an even grumpier French mechanic.
However, it's a lasting memory, which it wouldn't have been if I had done the journey, incident-free, in a vanilla hire car.
Yes, there are moments of tears and tantrums that affect you and those around you, but, as with all the best things in life, you need to take a little pain for your classic-car pleasure.