Interview: Seat cars design chief on creases, tension and his little white lie at Coventry design school
Being a cheap version of VW doesn't cut it for Seat any more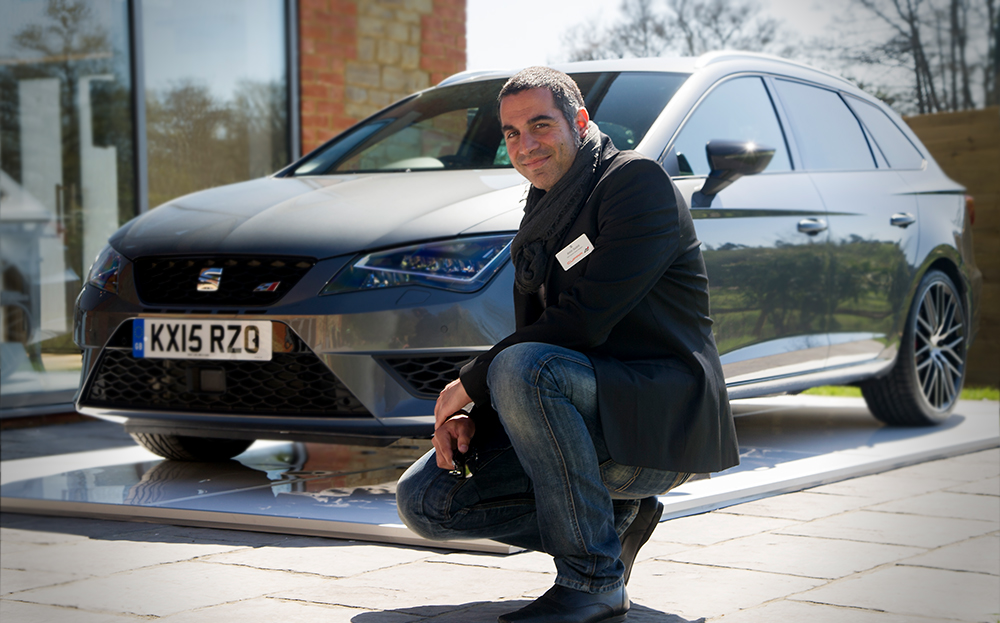 WHEN YOU'RE the youngest child in a large family, it's easy to go unnoticed. Seat knows the feeling. The Spanish car maker is part of the Volkswagen Group, an empire made up of brands with a rich and illustrious heritage – some of which have been building cars for twice as long.
---
Browse the Seat cars for sale on driving.co.uk
---
Acquired by VW in 1986, Seat was largely ignored and left to plod along with a brief to build cheap and cheerful cars to see off competitors that were trying to undercut VW.
Times have changed. As with technology, price is no longer an overriding factor in car-buying decisions. Equipment, performance, efficiency and safety are what drivers look for – along with, increasingly, design. Even in a budget supermini, drivers demand style, which is why cars such as the Mini Cooper and Fiat 500 sell so well.
Seat has access to the Volkswagen Group parts bin, so its cars should be well made and have the group's latest engineering and technology. But when the parts are shared with VW, Skoda and Audi, that's not enough. Seat needs to get itself noticed and talk in a language its potential buyers understand.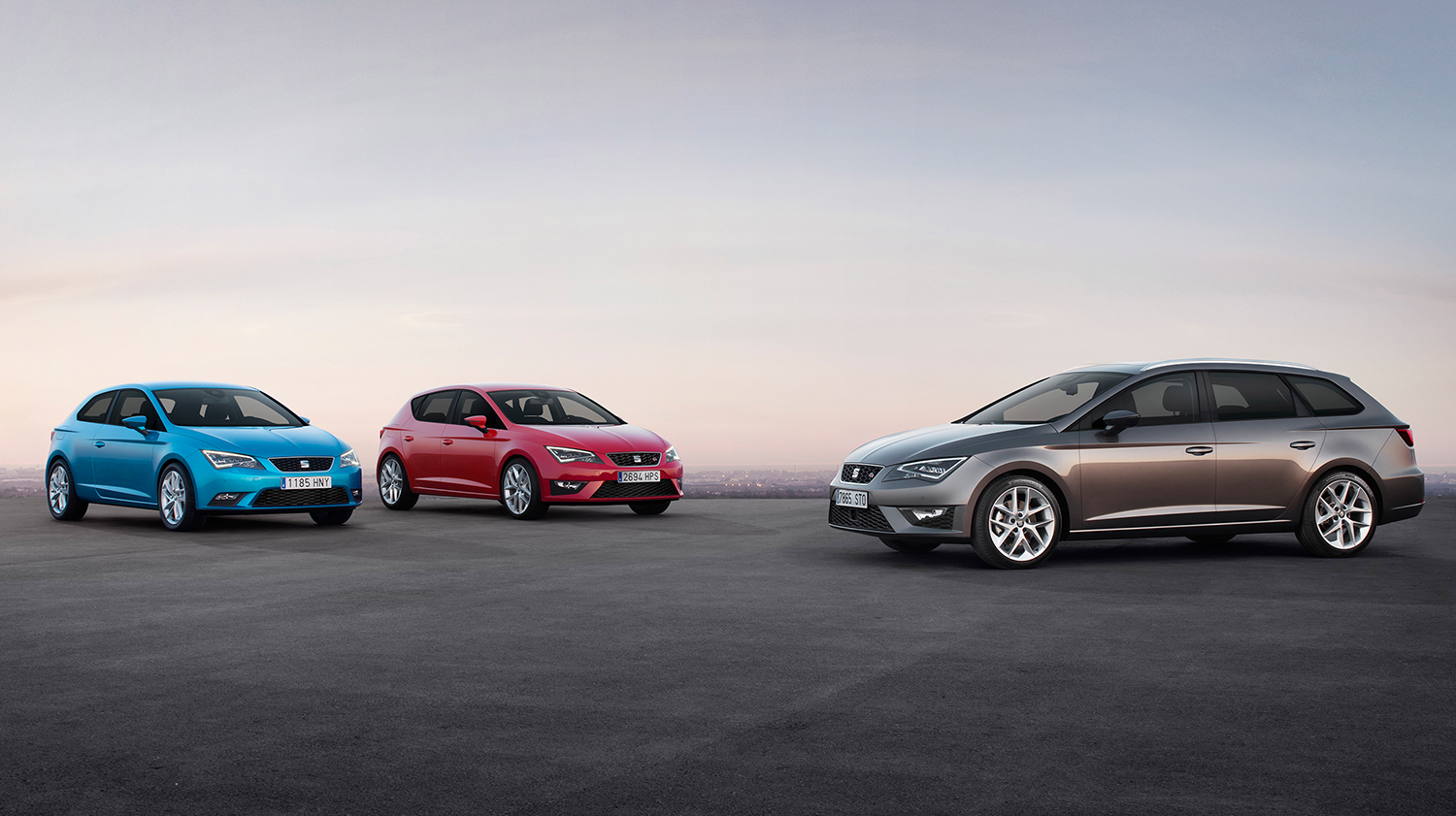 The quintessential Seat driver – according to the polling organisation YouGov's profiler – is young and female, wears Puma, reads Heat magazine, watches Family Guy and listens to Radio 1. Compare that with the archetypal VW buyer: male, about 15 years older with a great deal more disposable income, buys his clothes at Marks and Spencer, shops at Waitrose, watches the news and reads The Times.
It's the job of Amin Sadek, Seat's senior exterior designer, to ensure buyers like what they see. Increasing numbers do – this year Seat enjoyed its best first-quarter sales since 2007, shifting 102,700 cars.
In our exclusive interview Garcia explains how he hopes his designs can help win Seat even more followers.
How do you describe Seat's design philosophy?
Amin Sadek: Our motto is "Technology to enjoy", but we're really a design-driven brand. Design is really important to us. We use it to engage people emotionally.
How does it relate to other brands within the VW group? Does VW dictate your style?
AS: The great thing of being part of such a big group is that it allows you to have a strong basis for making great products. But it's important to differentiate the brands. That's why each brand in the Volkswagen Group has its own philosophy, and that is determined by each brand individually.
All the design directors want to create a brand for themselves and so they create their own design language. Although there is some group feeling, every single brand has its own character. You can see it clearly – you would never mistake one for another.
Tension for us means not something static or boring … it is very important to help define a Seat and bring in character
What are the defining characteristics of a Seat?
AS: "Tensional", "sculptural" and "characterful" – those are the three main words that, for example, with the last show car, the 20V20, we were concentrating on. For us those are the three words that will define Seat going forward.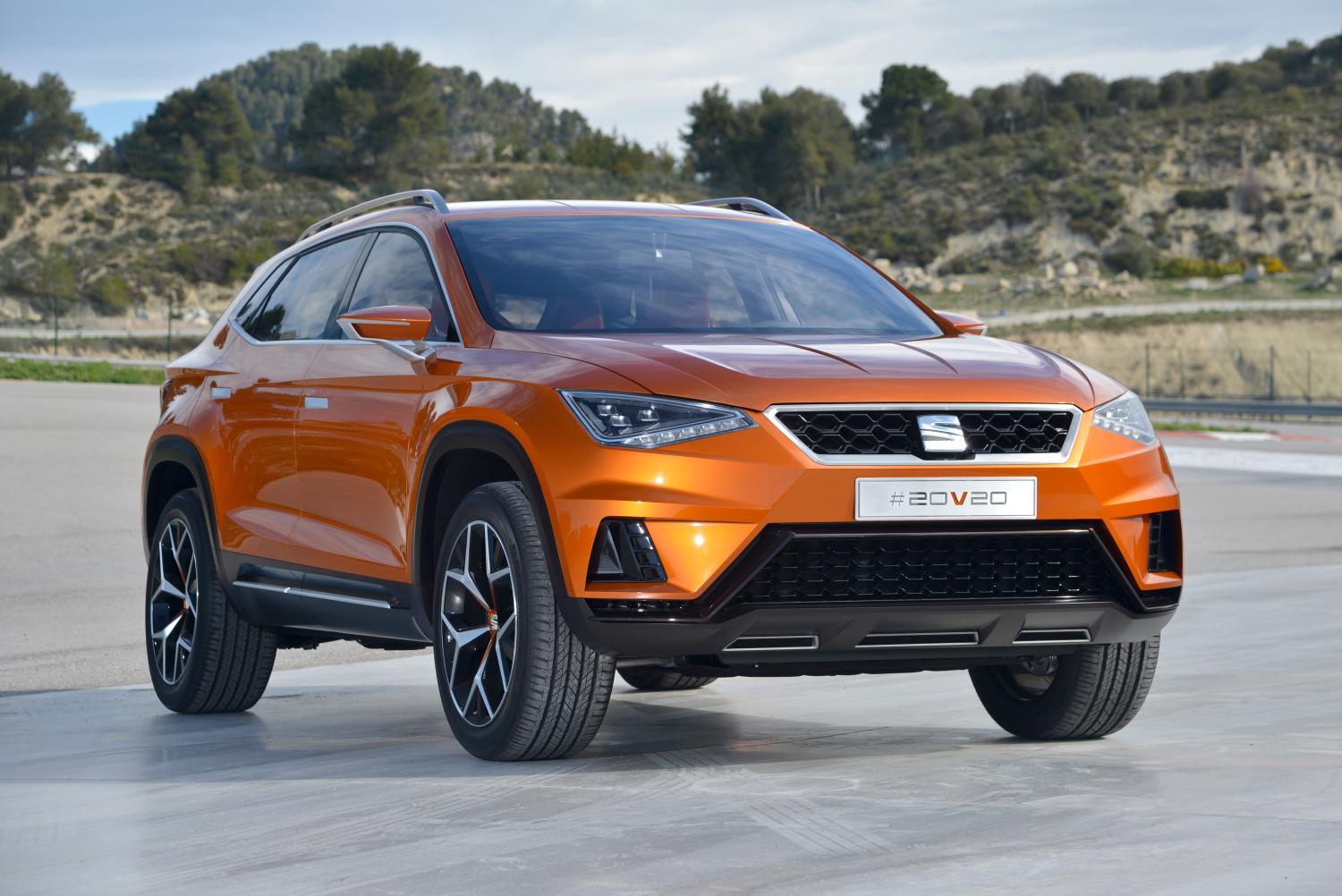 What do you mean by "tensional"?
AS: When you see, for example, the Leon from the side, you see two lines – two blisters – coming along the side of the car that define precisely the bodywork of the car. That's tension. It's not something static or boring. Tension, for us, is very important to help define a Seat and bring in character. If you look at the front of a Seat, also, it has a very clear character.
The lines of a Seat are very sharp.  That's clearly a defining characteristic
AS: Sharp lines are absolutely on purpose. There are two things we are showing with that: one is the tension of the design and then, also, it's really something that is difficult to achieve in mass production. If you compare the tight, sharp lines on a Seat with another car, you will not find it elsewhere. Because the technology behind creating a car body with such precise, sharp lines is not easy at all.
So you cause headaches for the guys in the factory?
AS: They spent a long time trying to develop the sharpest lines that they could, yes.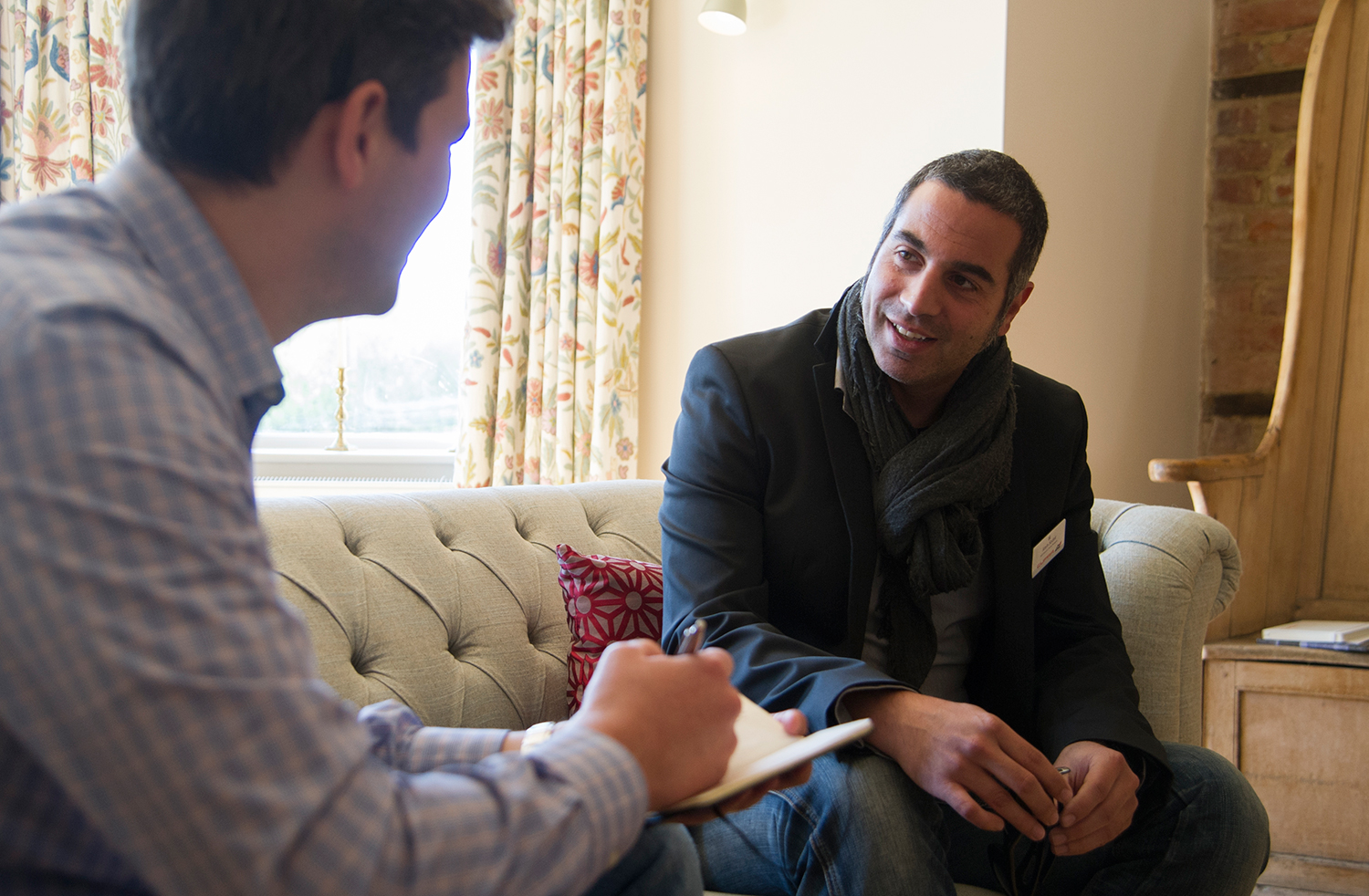 What design are you most proud of, either a concept or a production vehicle?
AS: As a designer you are proud of every new design. In every new car that you design, there's a part of your soul. For one reason or another, there's always something of you in it.
So it doesn't matter for you if it's a sports car or a people carrier?
AS: Not really, because as a car designer you can translate a sketch to something that is on the street, something that works. And you can share it with people – that's great. And with every process you learn different things. That's a big thing for me.
The 2007 Freetrack concept was one of your designs, then there's the 20V20 and the IBX, so SUVs and crossovers are clearly on the way for Seat. Are they badly needed, would you say?
AS: Well, it's a turn that we have to take. And we will deliver shortly. You could say that there's a need in the market and we are aware of that, of course.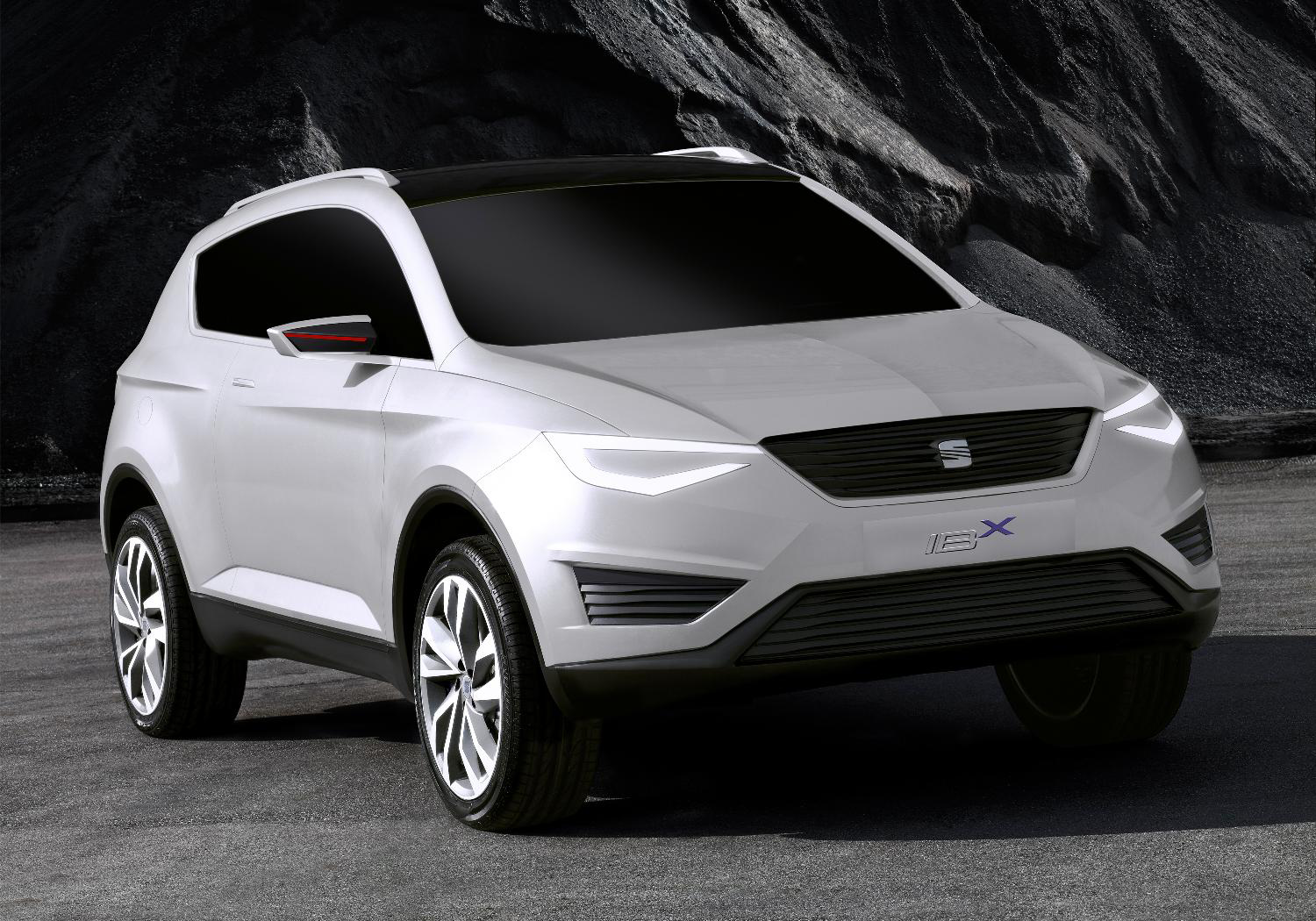 It doesn't sound as if they particularly excite you.
AS: I wouldn't say that. It's a niche market and it brings different things and a different view. We are not talking about classic 4x4s; we are talking about something different. It has to be dynamic and there has to be some elegance in them as well. The combination of these factors is striking for a designer; it forces you to look for that balance. It's a great exercise.
Obviously you can do race cars and sports cars easily, but you also have to be aware that you work for a company and you need to do more types of things. Lots of people like race cars but not everyone is going to buy that. You have to be flexible.
What's the Seat SUV timeline?
[A public relations person steps in] PR: Next year we have the Qashqai rival, then potentially a smaller one the year after to rival the Juke, but this is not confirmed. Our president referred to them as "Wills and Harry" – next year's is the more grown-up one, and then wouldn't it be fun to have a younger brother? The 20V20 is larger – Audi Q5 size – and that would be four or five years away, if it ever got the green light; it's not confirmed.
What about an A8/Phaeton-based luxury car for Seat?
PR: I don't think we'll go there. We don't sell cars in China and America, so there's not the economies of scale to make it valid.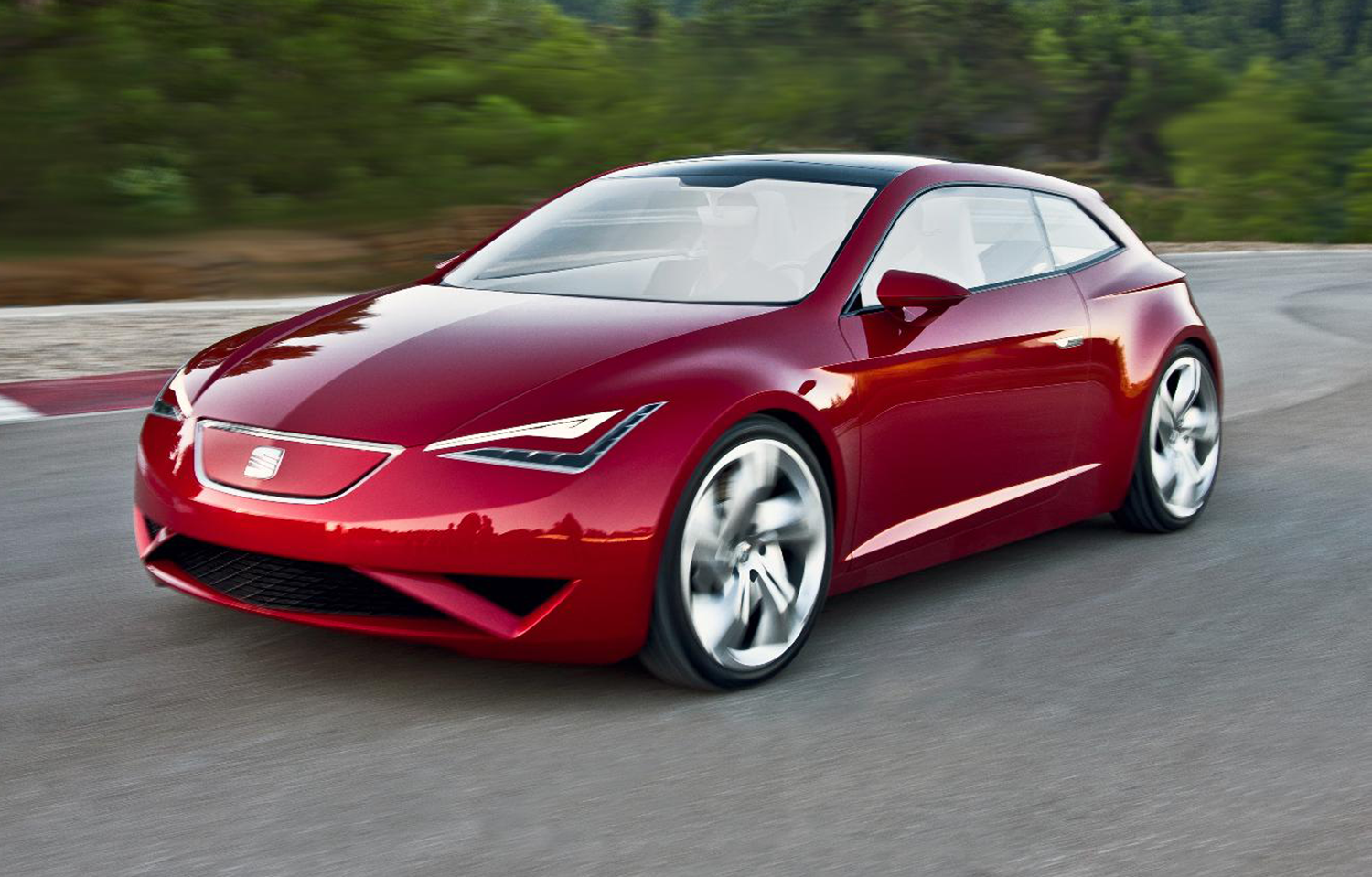 And plug-in cars? What's coming?
PR: Nothing at the moment. We've done electric car trials for a couple of years and a lot of the tech is within Seat, but at the moment we don't think the market is ready.
AS: For example we had the IBE concept (above) in 2010 and that was a good basis for experiment.
In terms of designing a plug-in car, some car makers go down the route of making them look distinct and a bit out there; others try to make them look like a normal car. From a designer's point of view, which do you think is more successful?
AS: That's always a controversial debate. On the one hand, there's the argument that if you're using a new technology, why don't you use different vehicle architecture and show it with the design. But on the other hand, you should keep doing a nice and elegant design.  In the end, you find that with these major designs it must be advanced yet acceptable. People are going to buy things that they love.
A good case is the Tesla Model S. That's not screaming that it's an electric car and it's an elegant design. It has proven that both that type of body and that powertrain work from a customer point of view.
Which direction is the way to follow? I don't think there is one way. There are two worlds and they have to live together.
If we're talking about how different technologies affect design, for example with autonomous cars, if you don't need to drive the car it will drastically affect the way we package a car. But we're talking 20 or 25 years from now. Different technologies will affect the design in different ways.
---
Browse the Seat cars for sale on driving.co.uk
---
You see autonomous cars happening, then?
AS: I think the future will bring more options for people.
Is it an exciting prospect for the designer? Nissan's design chief said you could make a car into a "living room on wheels"
AS: Not just that; many things will be possible. New technology will involve new materials and new packages. It's going to be fun, for sure.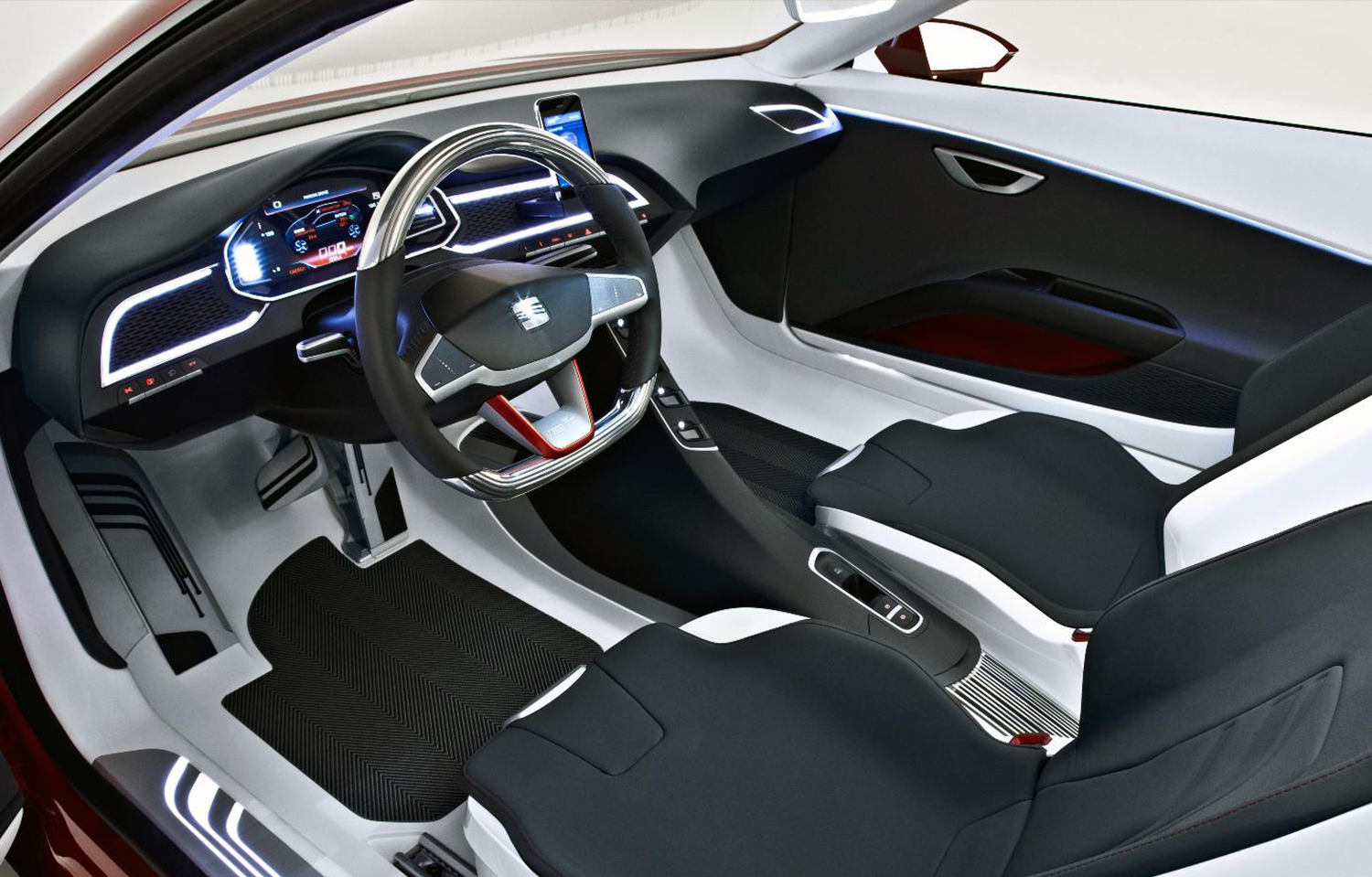 What are your influences as a designer?
AS: We designers are sponges. We get influenced by many, many things. For sure the internet has played a major role but also the contact with people to see different things. For example, Barcelona is a great place to see that. Every day I walk by 300 people, so you're getting very different influences from very different people.
When you say that, what do you mean, specifically?
AS: I mean moods. How people dress; how people act. It's difficult to describe, but you get suggestions from that. Another factor is technology. Designers are normally tech followers; we like to know the latest trends in technology. There are many things. Furniture, as well. Product design, too.
 Coventry University wanted me to model vacuum cleaners in Styrofoam, but I told them I couldn't do that because I am allergic
You took an industrial and product design course at Coventry University. Did you find studying in the UK useful? The Coventry design school is very well respected
AS: It was a great, great experiment. I came as part of the Erasmus programme [an EU-wide student exchange programme]. I had the very clear idea that I wanted to become a car designer, I read a magazine about the course in Coventry and I said [clicks fingers], "I'm going there!" And obviously there's the influence of Jaguar there, too.
When I came, I wanted to come into transport design but they said I needed to go into product design because it's a different thing. But I was working on a hideous vacuum cleaner thing and they wanted me to model it in Styrofoam, but I told them I couldn't do that because I am allergic to Styrofoam and could I not, maybe, model in clay?
I'm not allergic to Styrofoam, but it worked – I got to work on some transport design projects in clay, and it was great. I spent most of my time in the clay workshop with the rest of the guys there, and it was an incredible experience. Because it's a big, big heritage in automotive design that the UK has, and you have to be proud of that.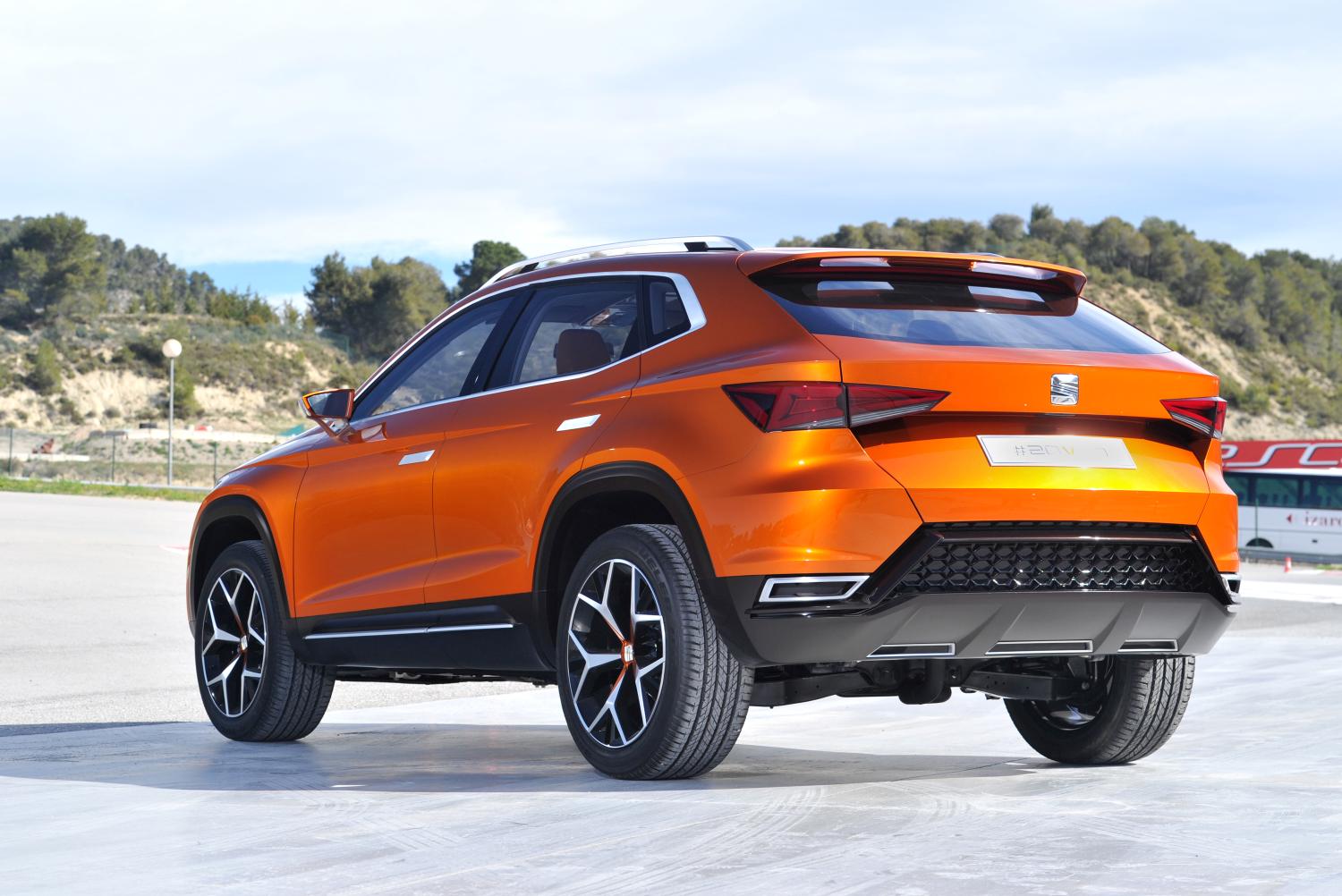 What's the future for Seat design?
AS: We normally think four or five years ahead. The 20V20 concept name comes from that idea. I think that car is a really good point of reference to see where we're going with our design. You can see it's bringing the character of the product but in an evolutionary way. The message, which you can see clearly, is that we're going in this direction, so we are sending on that path the design of our products that we have right now.
It's not like we are delivering different messages – for us it is clear: "tensional", "sculptural" and "characterful" – those are the three words that define us.
---
Browse the Seat cars for sale on driving.co.uk
---