Ha ha cars: the best April Fools jokes from car companies
It must be a wind-up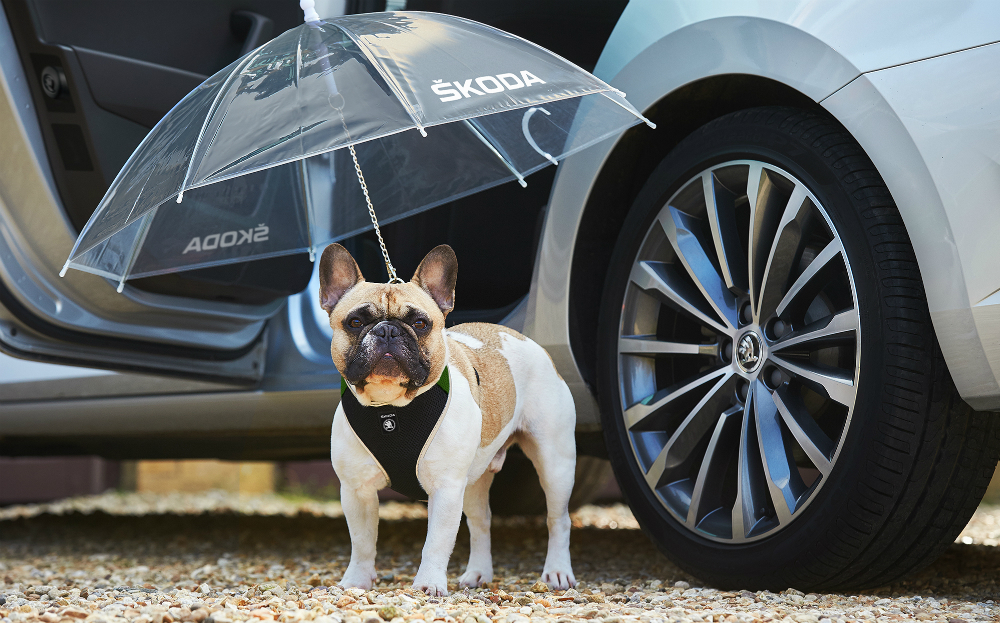 IT'S APRIL Fools day, which gives pranksters the world over an excuse to have a bit of fun.
Car companies like April Fools, as it's a chance to let down their hair and shake off corporate guidelines. So here are this years humorous indulgences from Vauxhall, Mini, Skoda, Honda, Citroen and MG…
What a wind-up: Vauxhall Adam C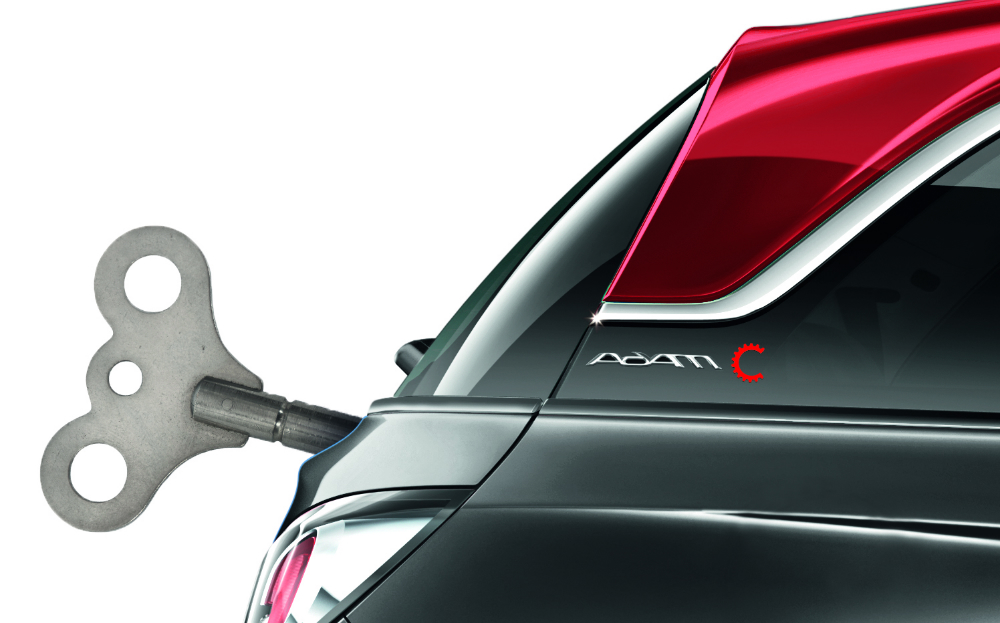 Who doesn't have fond memories of playing with a wind-up toy car as a child? The engineers at Vauxhall clearly do. They claim to have solved the world's dependence on oil by creating a full-size wind-up car – said to be the "first full-size production kinetic car."
Based on the Adam, the 'C' – for clockwork – the stylish hatchback does away with the engine, fuel tank and battery and comes instead with "innovative wind-up technology." The latter remains a closely guarded secret, presumably until all patents are registered.
---
Browse NEW or USED cars for sale on driving.co.uk
---
Vauxhall says it takes the average driver 15 minutes to fully wind the Adam C. That gives a driving range of 125 miles, and once power is exhausted the driver simply pulls over and sets to work again. The good news is that the 15 minute process is said to burn over 400 calories.
Barking mad brollie: Skoda Superb dog umbrella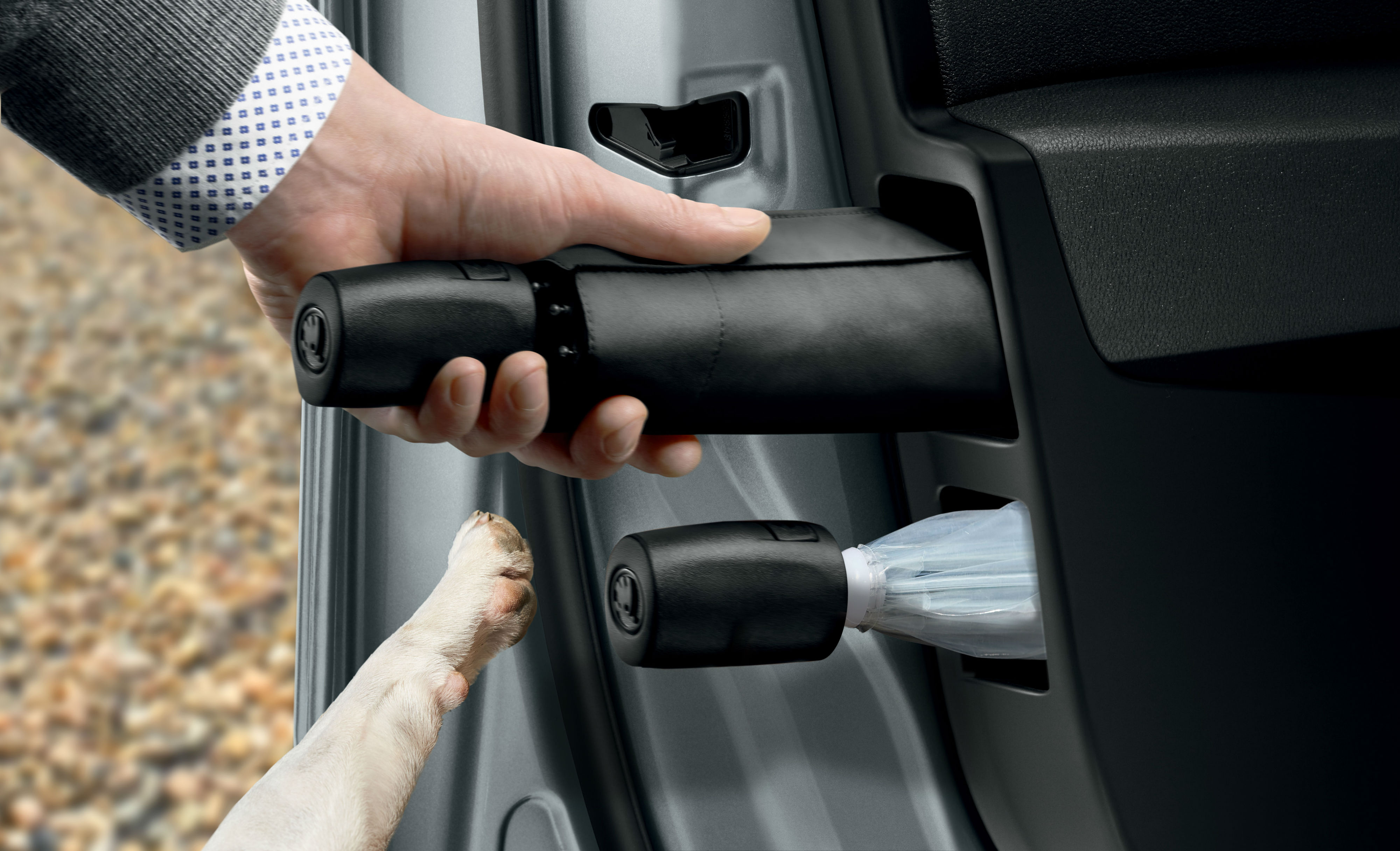 Britain is a nation of dog lovers. The RSPCA estimates that there are 9m mutts in the UK and some family members often wonder why the pet dog gets treated better than they do. With that in mind, it seems, Skoda challenged its engineers to help British drivers pamper their pooch.
They didn't have to look far for an answer: the company has copied the clever idea of a concealed umbrella in the front doors of the Superb family car, with an extra brollie for the doggie.
Skoda's supposed project leader — one Dr Jacques Rustle — commented: "We're delighted to bring this new dog umbrella to the UK market first. British rain is officially the wettest in the world, so we knew this accessory would have big appeal with owners in the UK.
"During development, we captured large quantities of British rain and brought it back to our workshop in the Czech Republic before signing the design off."
Emoji license plates: Honda Civic Type-R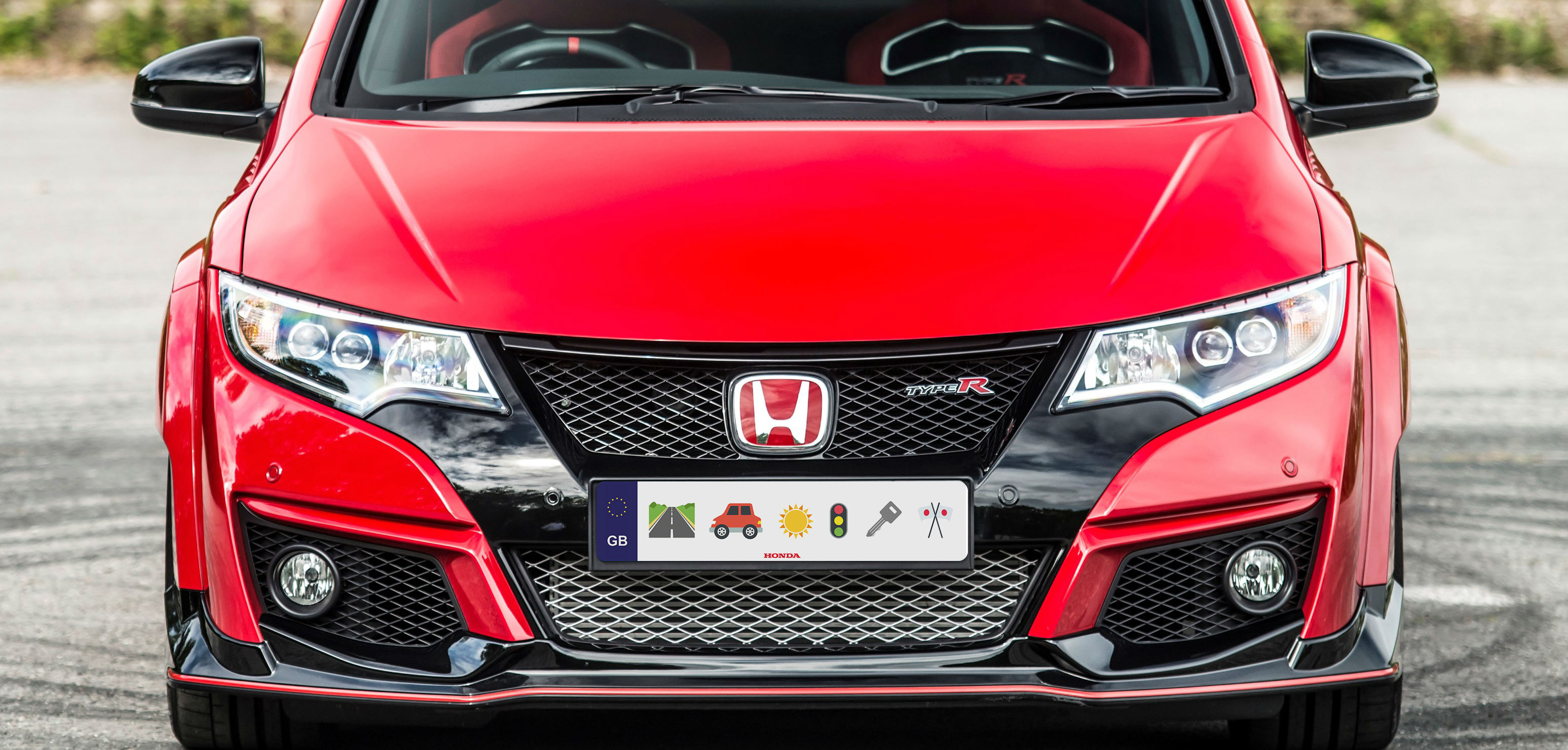 They are the playful illustrations that accompany billions of text messages every day in Britain. Now Honda claims to have brought the emoji symbol to our roads, after announcing a new style of car registration plate that features emojis rather than letters and numbers.
The Japanese car company says it is seeking to connect with younger drivers. Research has suggested that 96% of survey respondents aged under 30 indicated a preference for emoji plates over traditional license plates.
However, when asked, Honda could not tell Driving how many of those respondents were teenagers who are refusing to leave their bed and put down their smartphone this Easter holiday.
Hatchback for hipsters: Mini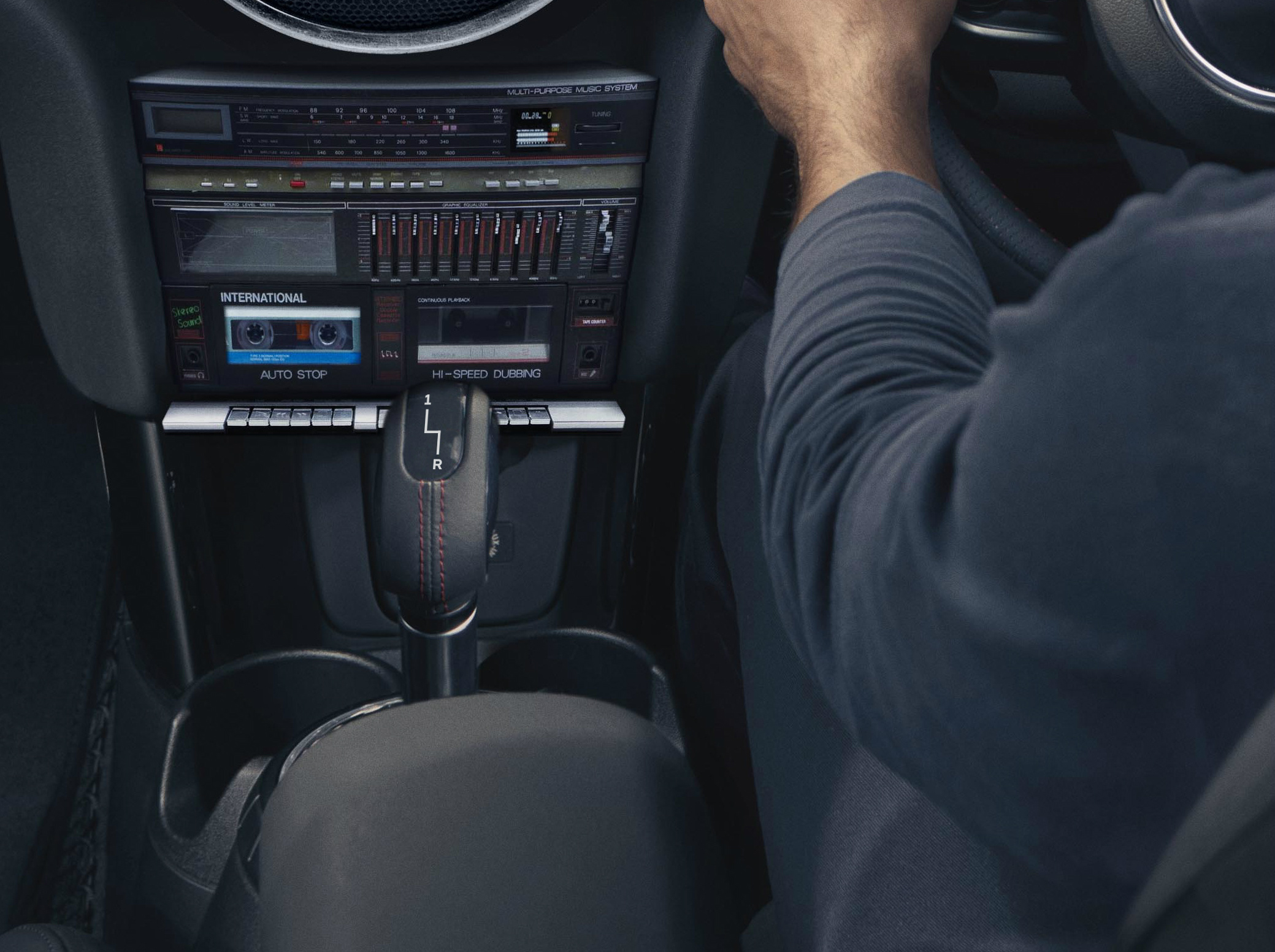 Once a London phenomenon, the hipster — 20 and 30-somethings who value counter-culture — is said to have "gone global". It's that surge in popularity that appears to have prompted Mini to develop an all-new model specifically for the hipster audience.
Called, somewhat predictably, the Mini Hipster Hatch, it comes with window tints designed by Instagram, a twin-deck cassette player and a fixed-gear drivetrain — much like the fixed-speed bicycles so beloved of Hoxton hipsters.
Ivana Newcarr, who is, according to Mini UK, its senior external product launch experience curator, said the Hipster Hatch was "inspired by the kind of innovative thinking only found when you ignore the script and ask what those who refuse to be categorised want from a car".
The stadium-size car sunroof: Citroën and Arsenal Football Club
Rumour has it, the idea for a super-size sunroof to cover Arsenal's Emirates Stadium came after one of the players' Ferraris was dispatched to the bodyshop, after a minor mishap with a paparazzi photographer and glamour model. They were loaned a Citroën C1 so they could get to training and matches, and it featured a red sunroof. The rest, as they say, is history.
The roof will be made from nearly 9,000 metres of red canvas, and can be opened or closed (by fan vote, naturally) in just 11 seconds.
The head coach at Arsenal estimates that by avoiding dazzle from sunlight, between four to six goals could be saved in a season. Back of the net!
An invisible car: MG Concept Car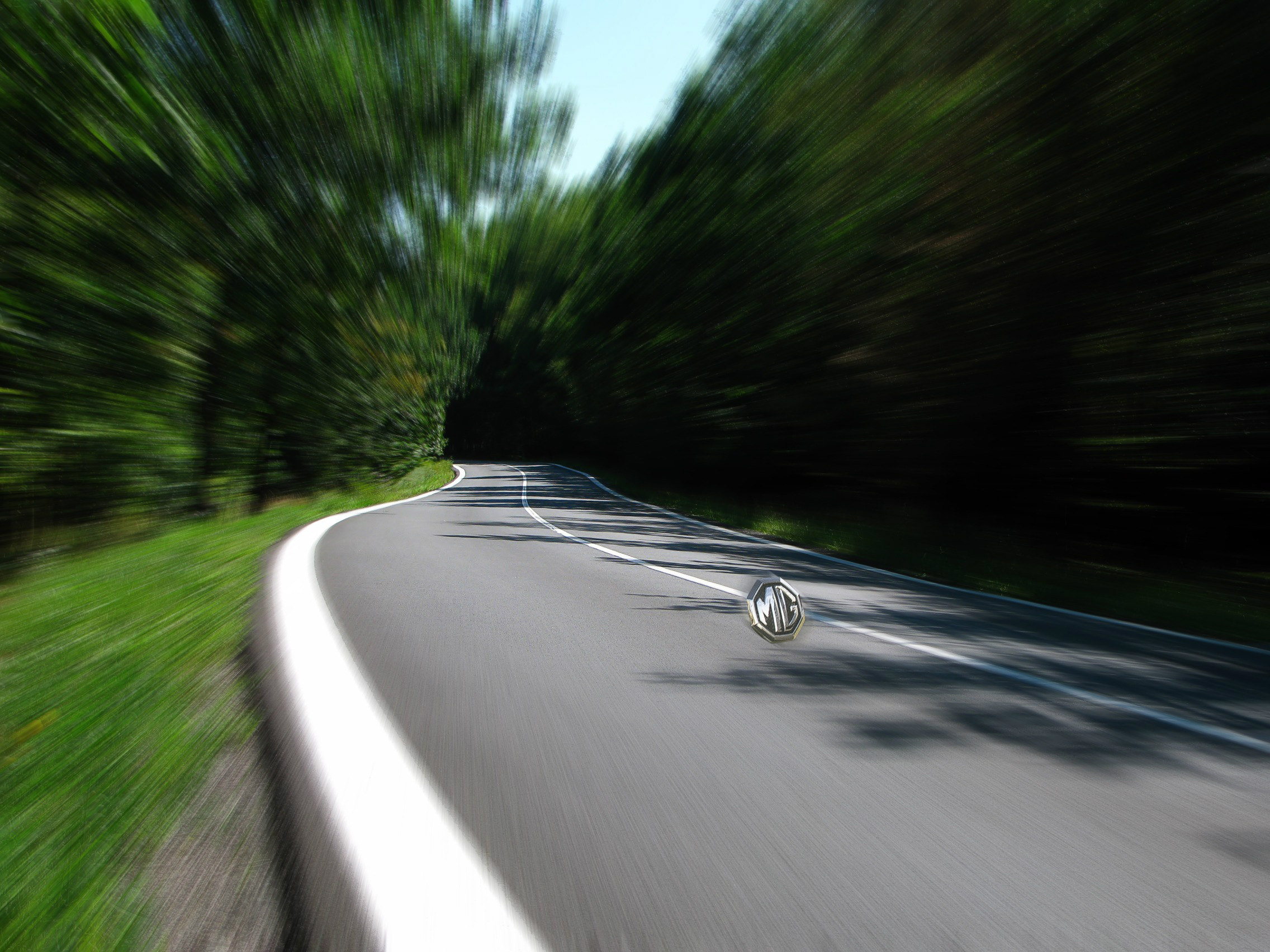 Anyone who finds it hard enough to spot their car in a busy car park may fail to see the appeal of MG's new concept for an invisible car. But those who loved the thought of James Bond's disappearing Aston Martin Vanquish, in Die Another Day, may view it as a dream come true.
MG admits that initially, engineers and designers were worried that people wouldn't think the car was much to look at, but preliminary trials have shown that it has proved popular with drivers who are fed up with extortionate car parking charges – if not other drivers that can't fathom how they've just dented their car's bumper.
Of course, spotting a Mini on UK roads is hard enough as it is.