Geneva show: Ooh la la, it's the new Renault Twingo
More choice for city car buyers
---
Published 13 February 2014
SAY SALUT to the new Renault Twingo, the next generation of city car Renault badly needs if it's to join the trend for drivers downsizing to more affordable cars.
Set to be revealed to the public at the Geneva motor show next month, it will go on sale in the UK in September and will be priced from under £10,000. Its arrival is good news for British consumers; it brings greater choice at the most affordable end of the new car market, a sector that grew by an impressive 16% in 2013 as buyers warmed to small cars.
The latest Twingo faces stern competition. The Fiat Panda, Hyundai i10, Kia Picanto, Skoda Citigo, Volkswagen up! and the new Peugeot 108 – which will also be revealed at Geneva – are all good cars that deserve to be on any buyer's shortlist.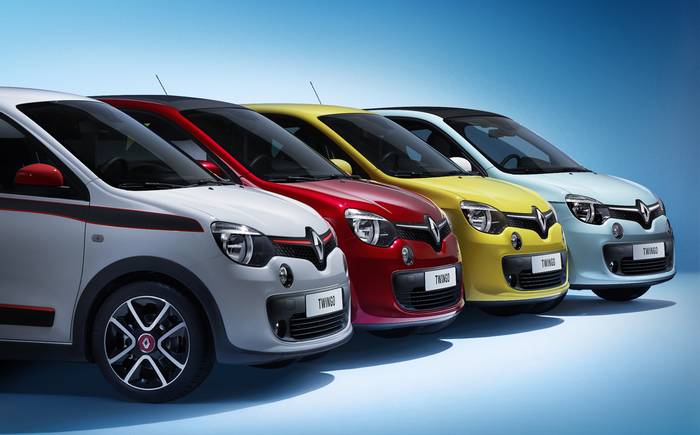 On the surface, and underneath, the Twingo is an all-new car that shares nothing with the model it replaces. It has a new platform which carries the engine in the rear (developed and shared with Smart, Renault's partner in the project) and will be built at a Renault factory in Slovenia. There will be a choice of 70bhp three-cylinder petrol or 90bhp three-cylinder diesel engines, driving the rear wheels via a manual transmission.
The Twingo will be sold only with five doors because Renault wants to maximise the little car's practicality. As you can see from these first images of the city car, the designers and engineers have pushed each wheel out to the far corner of the body. This, and the rear-mounted engine, should help make the Twingo's interior one of the most spacious in the city-car class.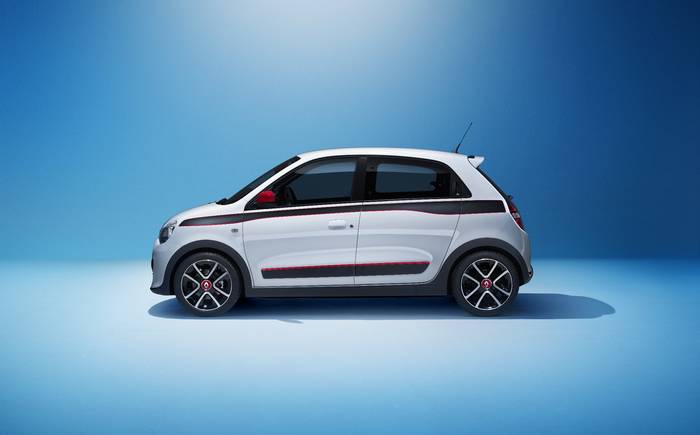 Laurens van den Acker, Renault's head of design, sums up the new Twingo as "…a fun, playful and vibrant city car". The company expects it to sell to an equal number of men and women. It will reveal details of the car's in-car technology and connectivity at the Geneva motor show.