Formula Fourth Form victory launches teen into big league
Bright sparks show engineering promise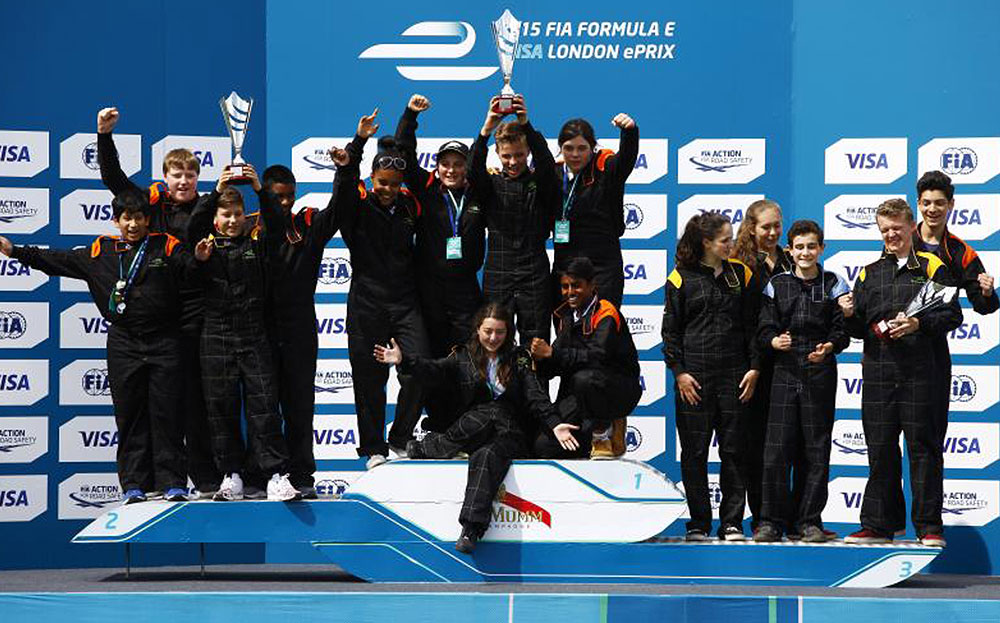 A SCHOOL engineering project may have helped uncover Britain's next motor-racing champion: a 14-year-old who used an electric car built by himself and fellow pupils to win an international motor sport event.
---
Click to read car REVIEWS or search NEW or USED cars for sale on driving.co.uk
---
Luke Ide, from Colfe's School in Greenwich, southeast London, beat 11 other teenagers from local schools in a support race held at the start of the Formula E weekend in Battersea Park last month.
In front of a crowd of 30,000, Luke pulled off a last-corner overtaking move to claim victory by a margin of 0.4 seconds. His win attracted the attention of professional teams, and he has been offered the chance to test a Formula 4 single-seat car this autumn, which could lead to a full season of racing next year.
"It was great to hear the crowd cheering," said Luke, who also competes in go-karts. "I'm looking forward to the test because it's going to be a step up from karting. It's really good for my dad, too, because at the moment he's my only sponsor. Hopefully that will change."
The Sunday Times reported on Luke's project before the race, in which schools competed in mechanically identical cars supplied by the Greenpower Education Trust, which promotes engineering in schools by getting pupils to design, build and race electric cars.
---
RICHARD BRANSON: I TELL YOU, IN 20 YEARS ALL CARS WILL BE ELECTRIC
---