Former F1 boss Bernie Ecclestone says he would 'take a bullet' for Putin, even after Ukraine invasion
Weighs in on Hamilton/Piquet row too
Former F1 boss Bernie Ecclestone has said that he would "take a bullet" for the Russian premier Vladimir Putin, and that the Ukrainian president, Volodymyr Zelenskyy, could have done more to avert Russia's invasion of his country.
Interviewed on ITV's Good Morning Britain, Ecclestone, 91, was asked by presenter Kate Garraway if he still regarded Putin as a friend, having shared a connection dating back many years. Ecclestone had been looking to create a Russian Grand Prix since the 1980s and finally managed it in 2014. The race, held at Sochi, was cancelled this year following Russia's invasion of Ukraine.
"I'd still take a bullet for him," Ecclestone replied. "I'd rather it didn't hurt but I mean if it does, I'd still take a bullet."
When asked why, the billionaire, who was speaking via video link from Ibiza, said it was because Putin is "a first-class person".
"What he's doing [invading Ukraine] is something that he believed was the right thing he was doing for Russia," said Ecclestone.
The war in Ukraine, which has been ongoing since February, has seen almost 5,000 civilians and tens of thousands of Russian and Ukrainian military personnel killed. Ecclestone blamed Zelenskyy for the conflict, saying the Ukrainian leader had not sufficiently engaged with Russia on a diplomatic level.
"I understand he used to be a comedian, and I think it seems he wants to continue that profession," said Ecclestone. "Because I think if he'd have thought about things, he would definitely have made a big enough effort to speak to Mr Putin, who is a sensible person, and would have listened to him and could have probably done something about it."
When presenter Ben Shepard asked him if he felt that the Russian invasion of Ukraine was justified, he described it an unintentional and went on to compare the war with those in which another superpower has been involved.
"I mean, look at the times America has moved into different countries which have nothing to do with America. I mean, actually, in America it's their business. They like wars because they sell a lot of armaments and it's good for them."
Garraway sought to clarifying Ecclestone's comments: "You think that President Zelenskyy should have done more to avert this war and it could have been avoided by Zelenskyy's actions, not by a change in Putin's actions?"
"Absolutely," said Ecclestone.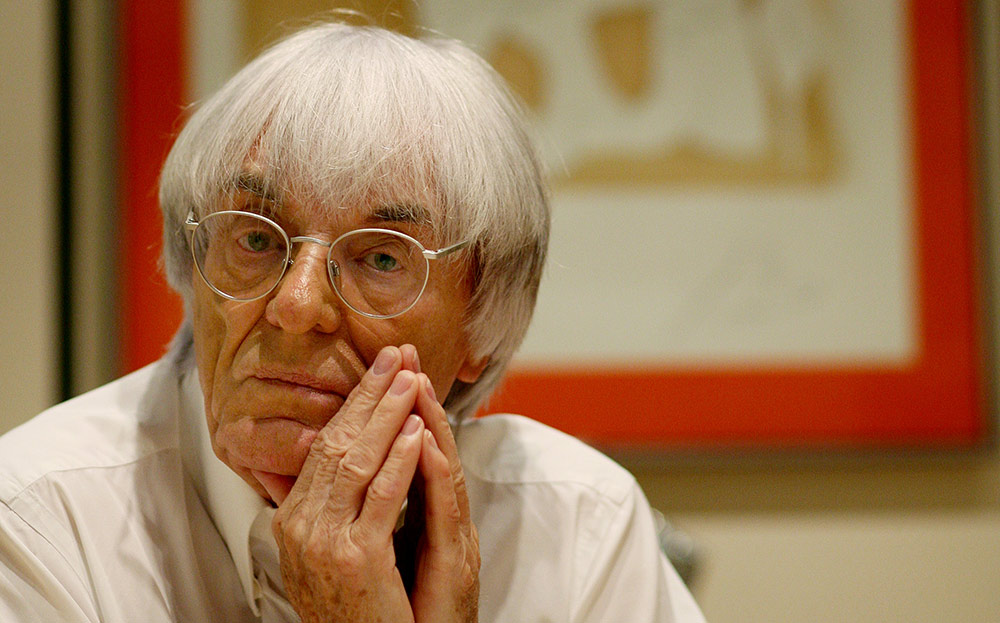 Ecclestone retired from his position as F1 supremo in 2017 when the running of the sport was taken over by the Liberty Media group and, although he no longer has a say in how F1 is run, he still enjoys a significant public profile.
When asked in the same interview what he thought about the Russian Grand Prix being removed from the F1 calendar and about certain motorsport bodies (including Motorsport UK) banning Russian and Belarusian drivers from competing, Ecclestone took a negative view.
"I'm not in the position now to have done anything about that. I'm not sure I would have stopped that, and I certainly now wouldn't, and I think it's wrong to stop Russian athletes, including obviously drivers, in taking part in their sport. They didn't get involved in this in the first place. They shouldn't be punished."
At present, Russian and Belarusian drivers are still permitted to compete in FIA-run motorsport events such as F1 races, but must race under a neutral flag.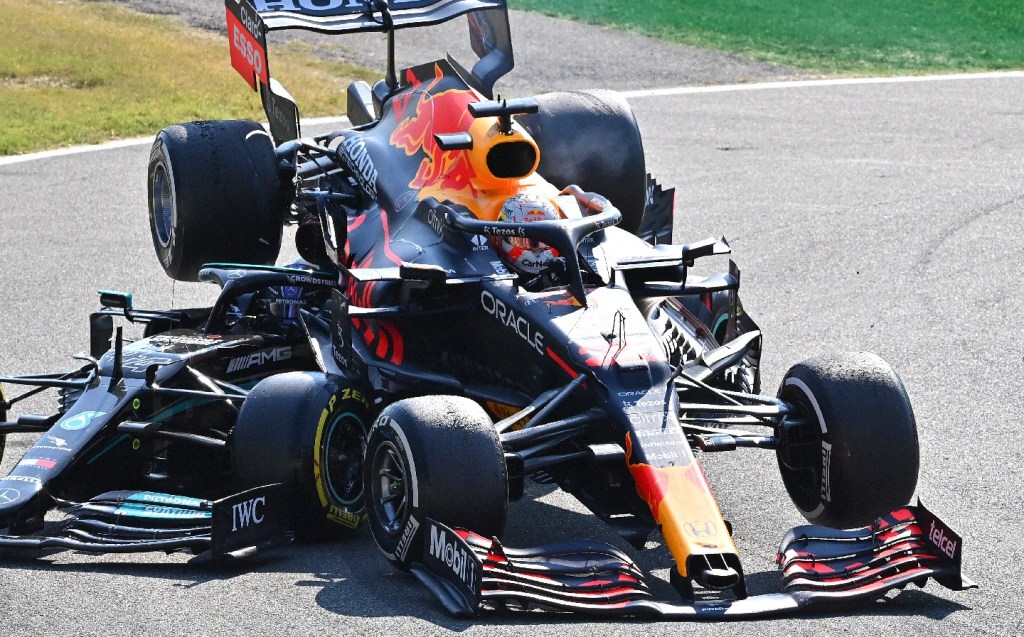 Ecclestone's comments in relation to Ukraine have prompted widespread condemnation including from the UK government's foreign secretary, Liz Truss, who called the comments "extraordinary" and Ecclestone's defence of Putin "shocking".
"This is a man [Putin] who has perpetrated an appalling war, involving the systemic rape of women, the targeting of civilians in a shopping centre… clearly Vladimir Putin is toxic," said Truss.
F1 too has sought to distance itself from Ecclestone, saying that his views on Putin and the invasion of Ukraine were "in very stark contrast to the position of the modern values of the sport."
As part of the interview, Ecclestone also addressed the recent controversy surrounding the former F1 driver Nelson Piquet and the seven-times world champion Lewis Hamilton after it emerged that Piquet used a racial epithet when referring to Hamilton in an interview last year.
Piquet has publicly apologised for the comments but the F1 world united in condemning the comments, and the Brazilian has been banned from the F1 paddock for life.
Ecclestone nevertheless defended him.
"I think what probably happened, knowing Nelson as I know him, as his daughter is the girlfriend of Max Verstappen, probably after seeing the accident … he probably exploded then and sort of carried that forward.
"I know his feelings because I was alone, I exploded, didn't say anything obviously because there wouldn't have been any point because there was nobody here to hear my reaction to that.
"So that's probably what his problem was. He was upset with the accident, thinking it was wrong, and probably thinking it was Lewis's fault — I did as well, as it happens — but anyway, that's probably what he thought, and he probably exploded about that."
Related articles
Latest articles