Fighting talk: 2016 Aston Martin DB11 hits back at Ferrari and Porsche
Aston asks its rivals to step outside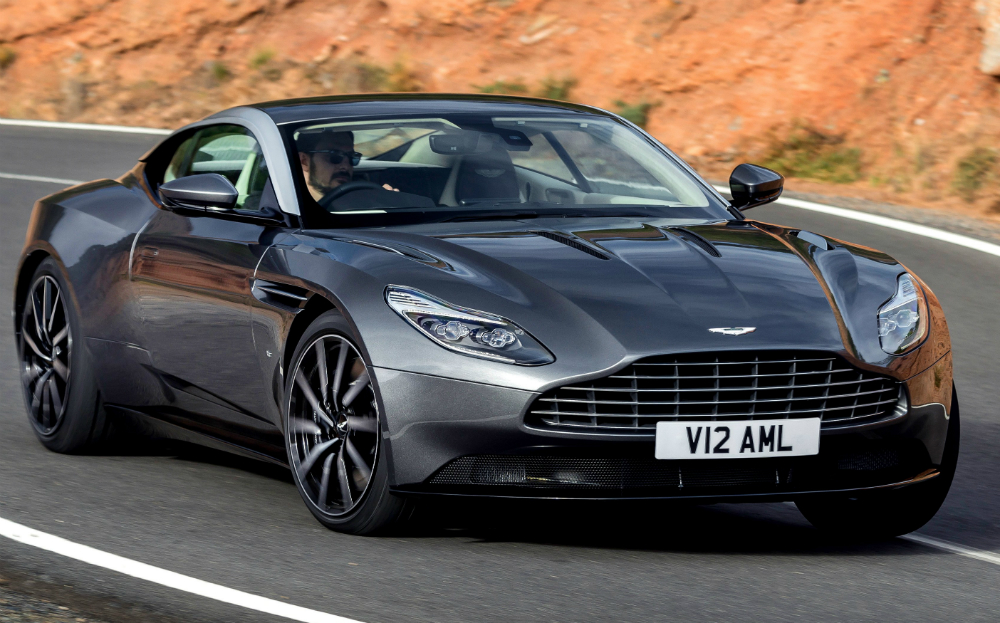 TO MOST people, Aston Martin conjures up images of the Swinging Sixties and Sean Connery at the wheel of a DB5, giving the Bond villains a run for their money. But of late, the company has seemed to be stuck in a time warp, and the 'bad guys' — Ferrari, Lamborghini and Porsche — have had Aston Martin cornered.
---
Browse the used Aston Martin sport cars for sale on driving.co.uk
---
Now the DB11, the first of a new generation of sports cars from the Gaydon, Warwickshire-based company, is hoped to change all that. Revealed at the Geneva motor show, the DB11 costs from £154,900 and effectively replaces the DB9, which dates back to 2004.
When the first of the luxury four-seat GT cars arrives in showrooms toward the end of this year, it will drag the company into the digital age.
On first impressions, the DB11's ingredients may seem familiar. It uses a bonded aluminium structure and features a V12 engine beneath the expansive bonnet. However, the 5.2-litre V12 engine is designed by Aston Martin, rather than Ford, and uses turbocharging technology to not only develop muscle power — 600bhp of it — but help stay abreast of stringent emissions regulations.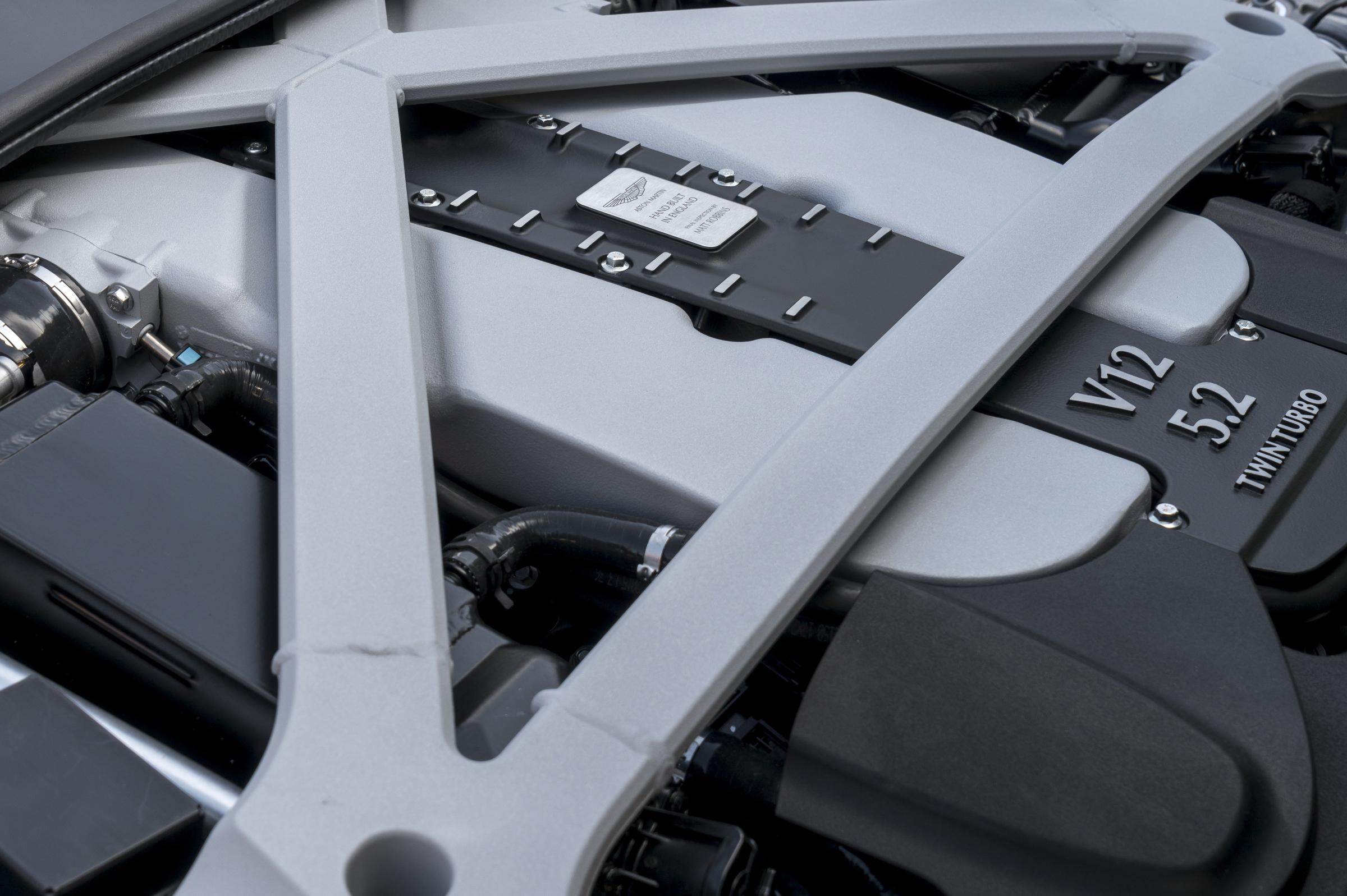 As standard, it comes with an eight-speed automatic gearbox which drives the rear wheels. Aston Martin claims the DB11 can be launched from zero to 62mph in 3.9 seconds and reach 200mph.
As with its competitors, there are now different driving modes to choose from: GT, Sport and Sport Plus. These alter the behaviour of the accelerator, gearbox, suspension damping and steering. It also affects the torque vectoring system, which helps the car turn into corners more sharply.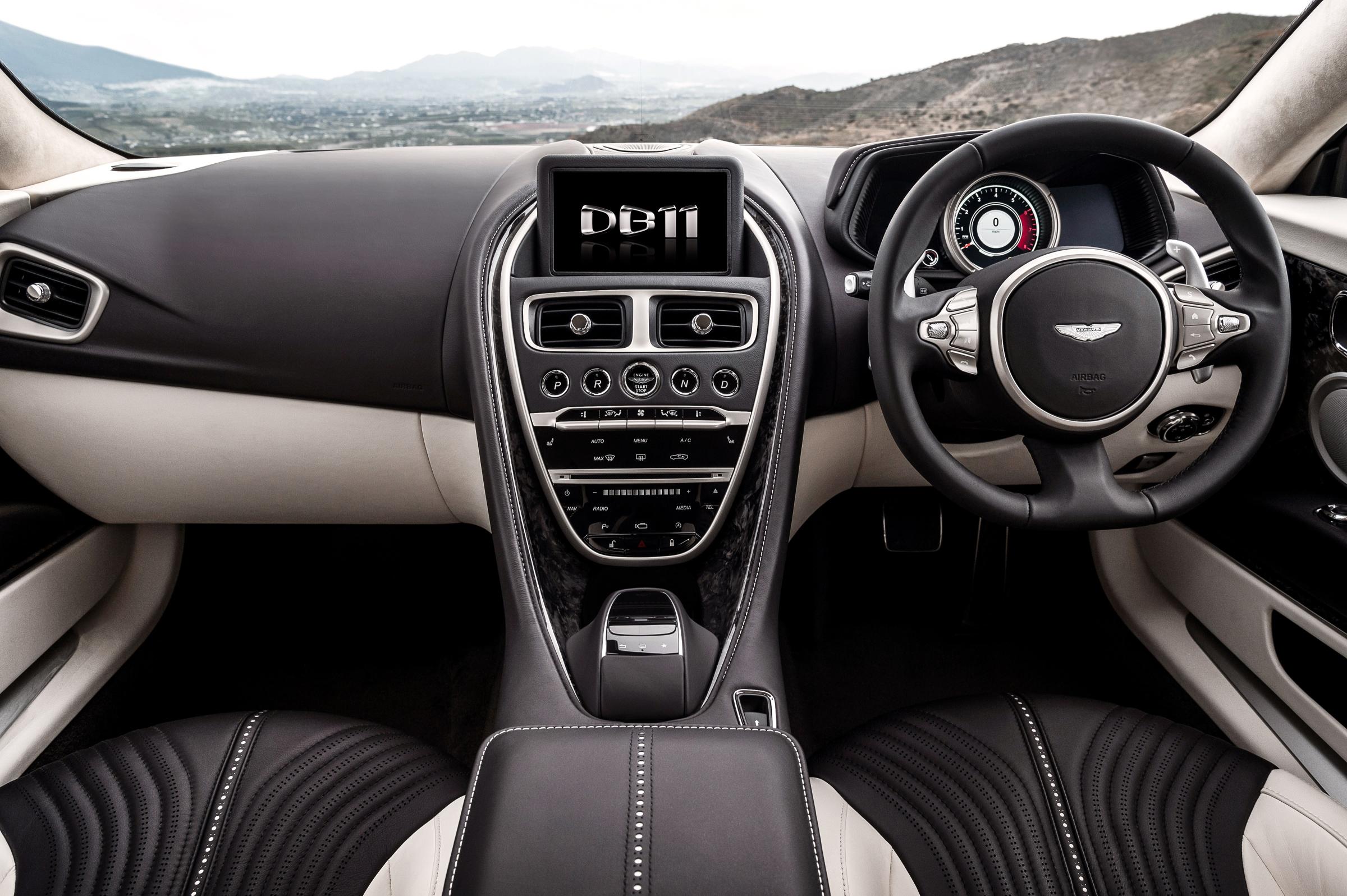 Arguably, though, it's inside the DB11 where existing owners of Aston Martins will most appreciate the changes. The car features a new generation of interior design and technology, including a digital instrument cluster and infotainment touchscreen with voice and gesture recognition.
And to help preserve the car's head-turning bodywork, a camera system offers a 360-degree, birds-eye view of the car when parking — technology that Andy Palmer, Aston Martin's boss, introduced to the likes of the Qashqai SUV, when he worked for Nissan.
The back seats offer Isofix mounts for child seats (although good luck getting them in and out) and the boot is said to hold a pair of large holdall bags and "carry-on" luggage.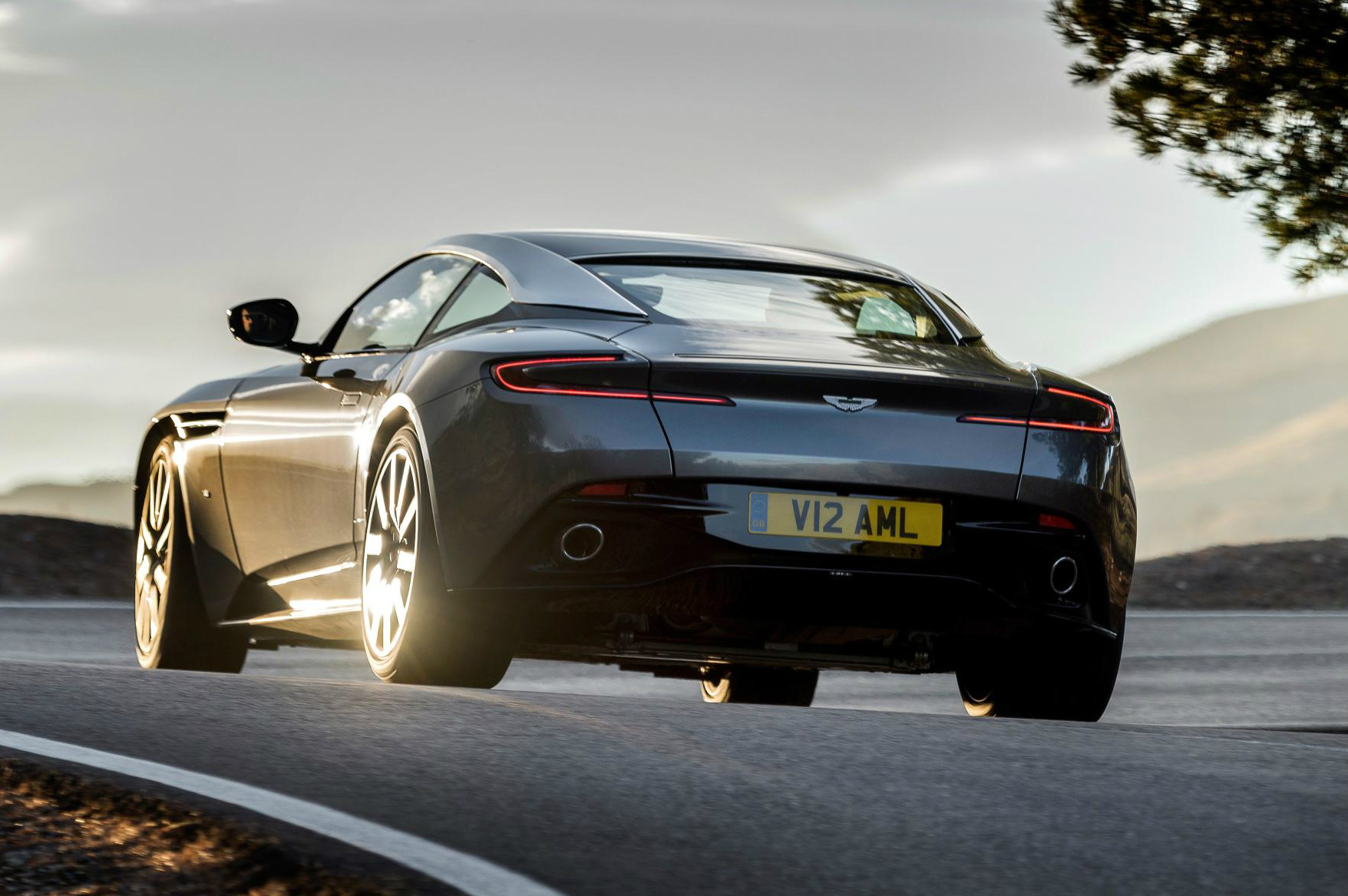 The V12's £154,900 price includes a five-year servicing package, and it should go on sale in the latter part of 2016. A more affordable V8 version, using a turbocharged engine from Mercedes, is likely to follow.
Also read: "Take off two wheels and I could set a TT record in it". Guy Martin reviews the Aston Martin Vanquish Carbon Edition for The Sunday Times Driving.
Aston Martin DB11 photo gallery