The Allan McNish formula: Audi's electric motor sport tech and how it trickles down to road cars
The sixth season of Formula E, the pure-electric racing series, opened on November 22 in Saudi Arabia. Driving.co.uk was there to have a chat with Allan McNish, former F1 driver and Le Mans winner turned Audi Sport ABT Schaeffler team principal.
---
Published 12 December 2019
ALLAN McNish, Le Mans legend, former F1 driver and all-round nice human being, may well have had a background in internal combustion engine (ICE) vehicles but his company motor is an electric Audi e-tron SUV.
"It does comfort, it does acceleration," he tells me. "At the end of the day, we're restricted in the UK because of the sheer number of cars on the road, for one thing, but also in terms of speed. It was always a big surprise to me that the UK was one of the best-selling locations for Audi's RS range [the uber-powerful sports range] in terms of overall global sales, considering you can't really use them to their full extent."
McNish also doesn't think range anxiety — the fear that you'll run out of electricity en route somewhere — is as big an issue as many people imagine: "It's a little bit over-amplified. I think the public infrastructure for rapid charging is going to come in a massive sweep."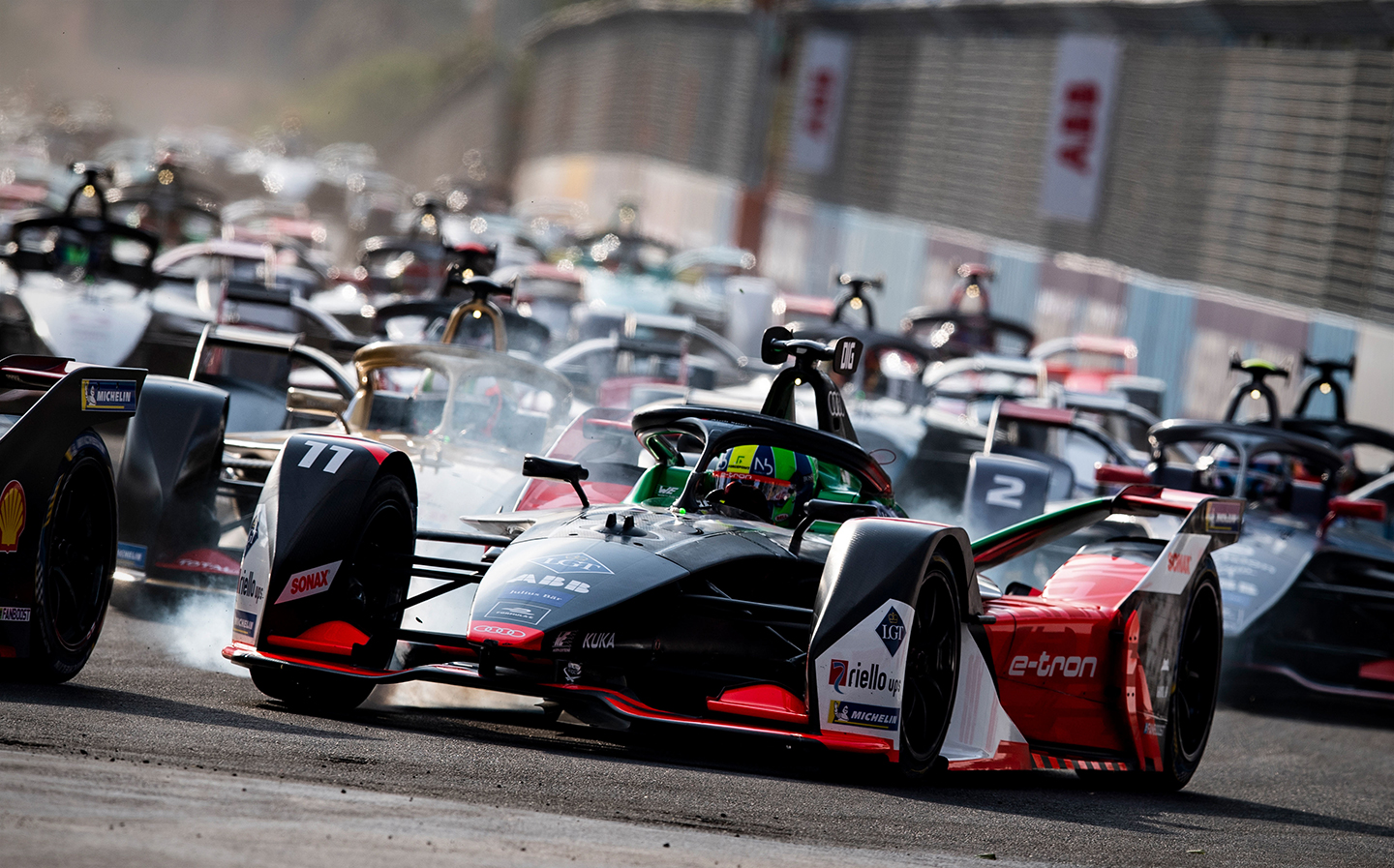 The interesting thing here is that the racing cars for which he is responsible use fast charging technology, but the 100kW peak rate is lower than the most advanced road car speeds and not yet fast enough to make mid-race refuelling viable. Season five of Formula E was the first to use 52kWh batteries — a massive leap from the old 28kWh packs, which forced drivers to jump into a second chassis with a full battery at the pit-stop.
"We're not looking at fast charging [during the race] at the moment as it takes about 45 minutes to charge up to 52kWh," McNish says. "It's being discussed for the future because it is relevant. And [if it were faster] would use it as an in-race charge? With the racing being the way it is at the moment, to be honest with you I'm not sure we need it."
In fact, that conservative ethos is true to the series' roots. Initially Formula E was about keeping things simple — using existing technology and pushing it.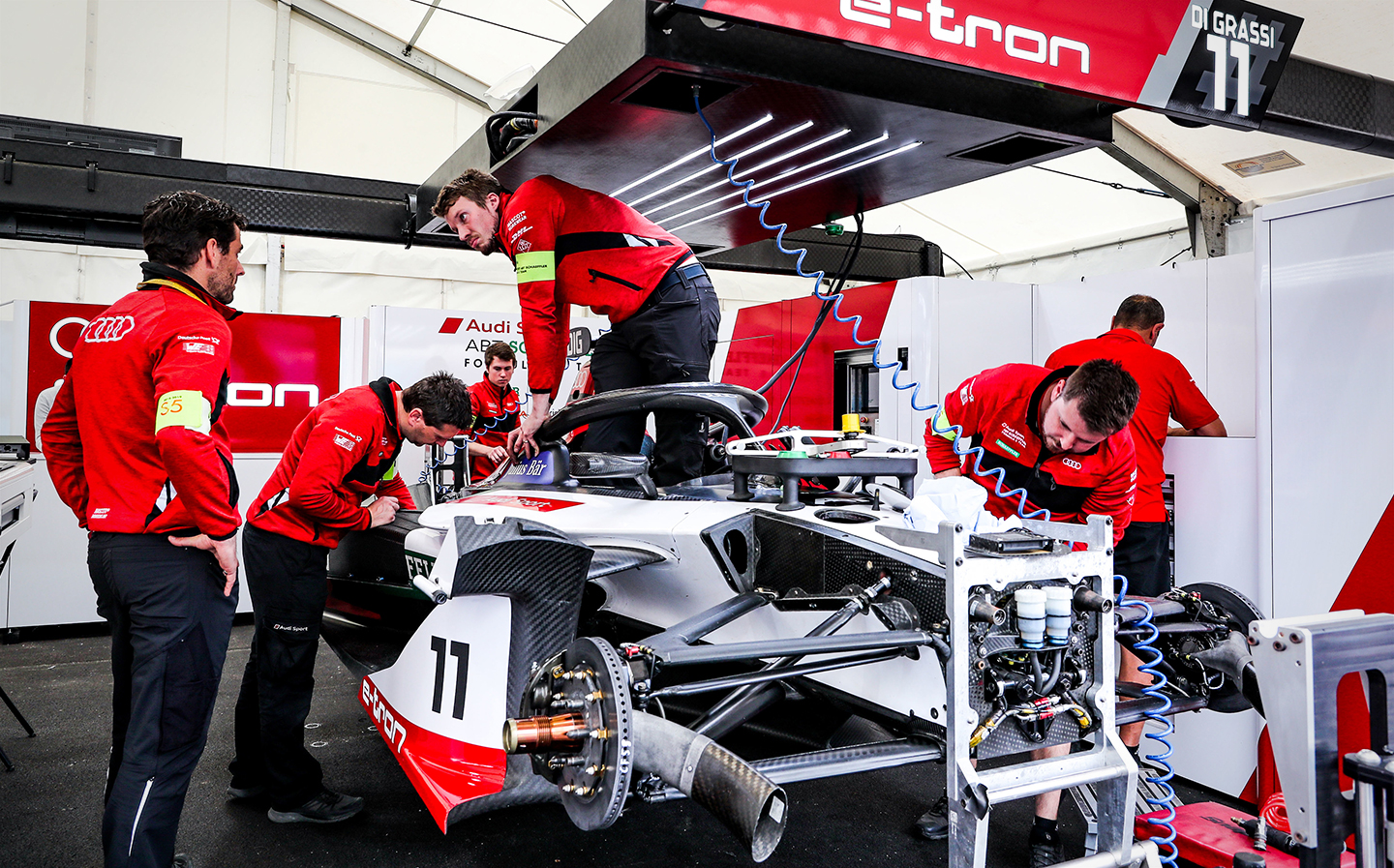 McNish explains: "With the gen one car, they didn't want to go to the latest, greatest technology and risk being unreliable. That wouldn't be the cleverest thing in the world. Now they've been able to stretch it and stretch it, and they're getting more confidence of where it can go in future. With that respect, I think the next generation car is going to take a step up, and the next generation of battery technology will as well."
This is something Audi's always been in to – using and showcasing existing technology that benefits its road cars. During the firm's Le Mans campaigns it used TFSI (petrol) tech, TDI (diesel) tech, early e-tron hybrid systems, and laser and LED lighting. All tech that ended up on Audi's road cars in one form or another.
The focus here is how to turn this race tech into solutions that can work on the road. The future of the series is key to the "trickle down" effect, with teams communicating with governing bodies to create a relevant and sensible plan for the future.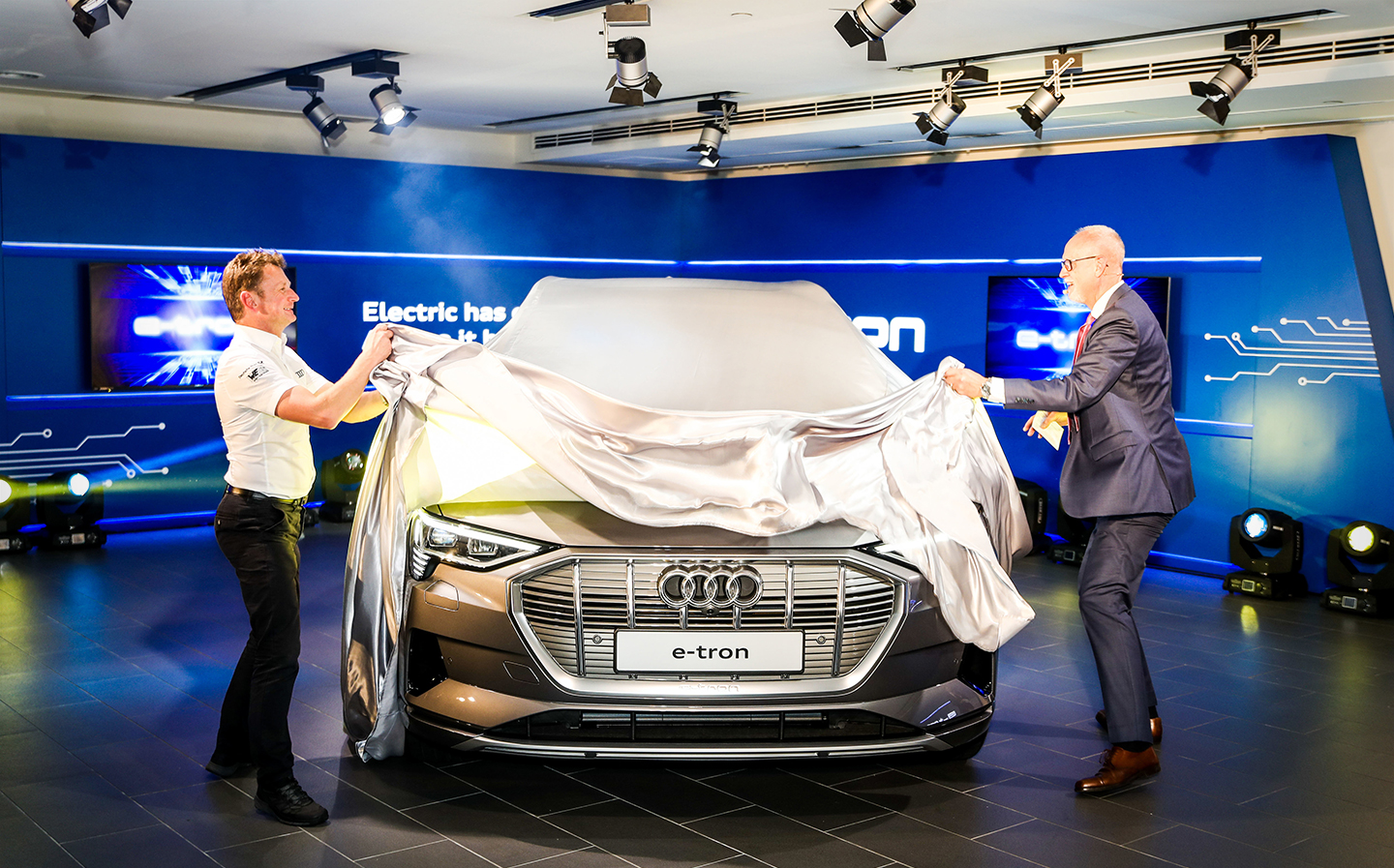 "The road map's usually over three years, but with a view to that next period," says McNish. "So right now we're in season six but we're defining seasons nine, ten and eleven in the roadmap in the next month. Why we do that is to try to ensure what we are developing is relevant to the road, and at the same time to restrict things that are not necessarily relevant to us."
Formula E's message has always been about electrification, and how it should be celebrated in all its forms. The series hasn't been without its critics, or its hiccups – the London races set in Battersea Park were cancelled after a resident complained of disruption, for example. It's set to return to the UK capital next year, though in the docklands of East London.
How did Formula E, and its message of electrification for all, fare in Saudi Arabia, the country that oil built?
Qualifying for the race should have been an exciting affair – fans cheering on their favourite drivers to gain precious milliseconds and throw them higher up the rankings for the race itself.
Sadly, the grandstands Driving.co.uk visited were mostly empty. As was the fan zone hub – the place where fans can settle down on a beanbag and watch the action, or peruse the large (and by the looks of things expensive) manufacturer stands.
The race, thankfully, was far better attended, but to say the stands were bursting at the seams would be a dramatic overstatement.
BMW I Andretti Motorsport's Alexander Sims scored the top spot on the day, scoring a brilliant victory for not only the driver, but Great Britain as well.
The sixth season of Formula E may have only just begun, but as McNish alluded to – there's a lot more to come, and the tech that comes from it will, hopefully, find its way on to the cars you'll be able to buy in future.
Me and My Motor: Le Mans winner Allan McNish on motoring loves… and losses