Farmers and local food producers not happy with 'absurd' rejection of Jeremy Clarkson's restaurant plans
Residents and food producers not seeing eye-to-eye
---
Published 14 January 2022
EARLIER THIS week, Jeremy Clarkson's plans to turn his lambing shed into a 60-seat restaurant were rejected by West Oxfordshire District Council following objections from local residents. Clarkson described the decision as a "bad day for farming".
Now farmers and local food producers have come out in support of Clarkson, branding the ruling "shortsighted" and "absurd".
The application by the Clarkson's Farm presenter and The Sunday Times columnist was denied by a West Oxfordshire District Council planning committee on the basis that a restaurant on the site would be out of character in the Cotswolds Area of Natural Beauty (AONB).
Having largely abandoned sheep farming and merging his flock with that of a neighbour, Clarkson announced his intention last September to open a restaurant in his converted lambing shed. He said that British beef farmers were being unfairly squeezed out of the market by the government's post-Brexit trade deal with Australia which, he believed, had flooded the market, precluding British farmers from competing.
He said that the only solution was for farmers to sell their produce directly to restaurants and announced the he intended to open one on his own farm near the village of Chadlington. The announcement, he said, had been welcomed by fellow farmers in the area.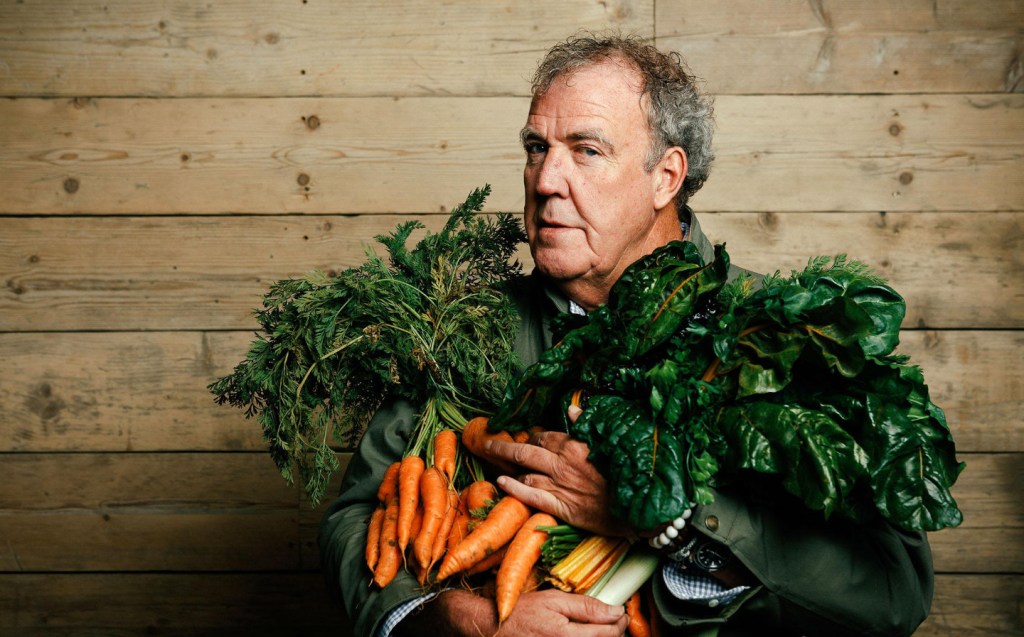 After addressing a meeting on the topic at the village hall in Chadlington in September, Clarkson said that the idea for a restaurant and a 70-space car park had gone down "like a shower of sick" with villagers.
Ahead of the meeting of the council planning committee on January 10, the body had received 56 letters of objection.
Barrister Charles Streeten, addressing the committee on behalf of a local resident, said that the lambing shed had been a "Trojan horse" for the restaurant all along and that Clarkson's conduct and "general disregard for planning rules" was "shameful" and indicative of a "give me an inch and I'll take a mile" attitude.
Neighbour Hamish Dewar claimed the area was in danger of becoming a "Jeremy Clarkson theme park".
But Clarkson said that the reason the Cotwolds AONB is so attractive is because farmers had made it so.
"Farmers maintain it, farmers look after the woodlands, the hedges, the streams. They keep it beautiful. The farmers are not going to be able to do that for much longer because of the parlous state of their finances. We have been told as farmers to diversify and that is exactly what this proposal is; it's a diversification of a farming business."
Max Abbott, owner of the Sourdough Revolution bakery in Lechlade, had hoped to supply bread to the restaurant, according to The Guardian.
"There's a huge drive to allow farms to diversify, to attract, more money and break down the gap between farm and plate," he told the paper. "Jeremy is employing people, bringing in money. He's not everyone's cup of tea but what the council is doing seems absurd."
Farmers Emma and Pete Ledbury had been hoping to supply, cream and butter to Clarkson's restaurant, the paper reported — a welcome boost after bovine tuberculosis ripped through their cattle. Numbers have dropped from 100 to 60 in recent years, destroying hopes of turning a profit; they receive 28p per litre from supermarket buyers but it costs 32p per litre to produce it.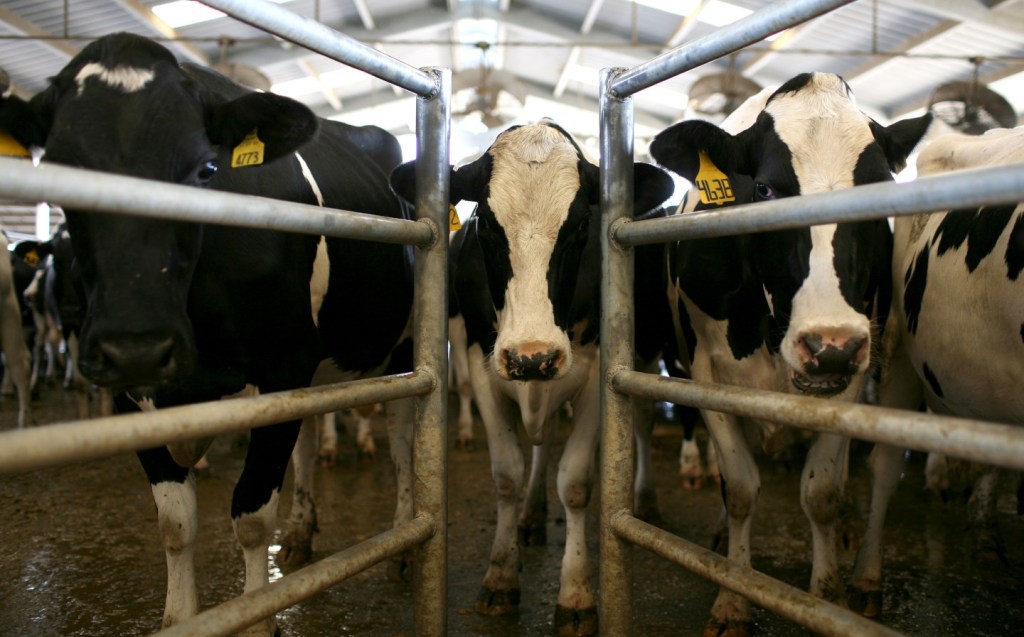 "It's a real shame," said Mr Ledbury. "We know that we have to diversify to make a living and create more jobs for the countryside. Turning down projects like this doesn't help. I think it's pretty shortsighted of the planners."
Clarkson had argued that the restaurant would provide jobs for 25 people, allow local food producers and farmers to sell products for a healthier profit, and reduce food miles by shortening the supply chain.
Not all of the 10 West Oxfordshire District Council planning subcommittee were against the idea; three voted to allow the plans to go ahead. One of the three, Merilyn Davies, told The Guardian:
"I never thought I'd agree with Jeremy Clarkson. He rubs people up the wrong way. But I think his idea of local farmers working as a cooperative to supply the restaurant was interesting. We have to give the AONB weight but it's not all about bats and newts. We have to remember people live here, too."
The Amazon Prime TV show Clarkson's Farm has been something of a mixed blessing for Chadlington; while high visitor numbers coming have been good for some local businesses, they have brought massively increased traffic volumes around Diddly Squat Farm, disturbing residents of the formerly quiet rural area near Chipping Norton.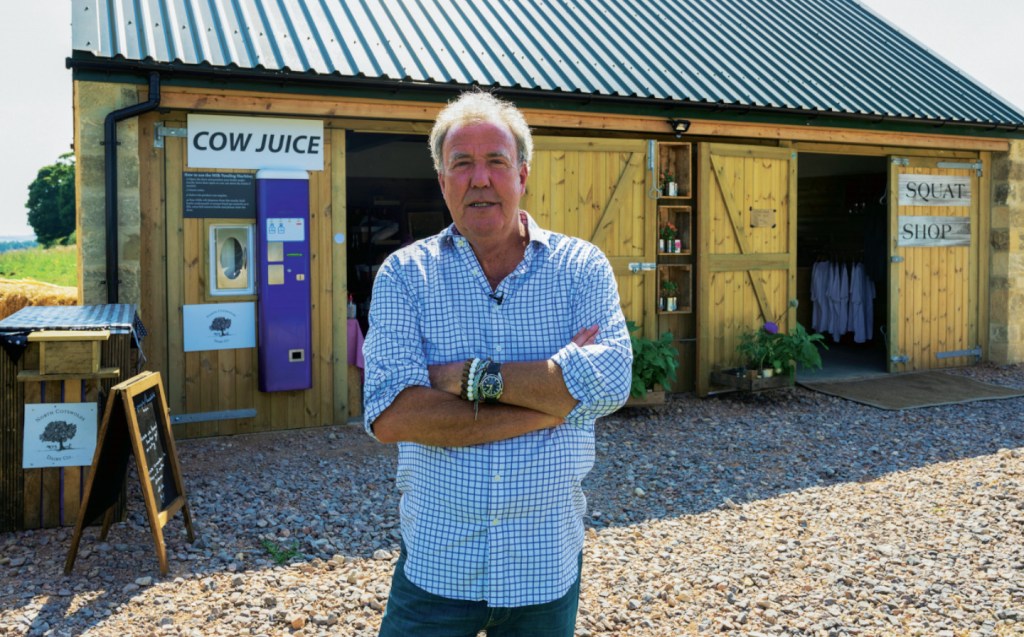 Visitors come to the area hoping to catch a glimpse of Clarkson and to buy from his farm shop, which primarily sells locally-sourced produce.
Objections from the local residents often focused on the traffic issues resulting from the popularity of the Diddly Squat Farm Shop.
John Weir wrote: "I frequently use the road between chipping Norton and Chadlington and since the TV series has popularised the Diddly squat farm shop, the parking on the single-track road has become in my view dangerous.
"Sunday December 19 the car park was a quagmire, cars were parked for 1/3 mile down the road creating a single-track road.
"Aggressive driving, people not used to country courtesy, meant the traffic jammed up and pedestrians and children were wandering across the road randomly making their way to the shop."
However, Chipping Norton resident Alastair Sinclair of Whitehouse Lane described claims of increased traffic resulting from the restaurant as a fallacy, due to the remoteness of location and there being a set number of covers a restaurant can manage at any point in time.
"With use of online reservations, changing use to a restaurant will regularise visitors and be a positive to those concerned a chance of use will increase disruption," he wrote.
Other residents appeared to have a distaste not for the numbers but the type of person Clarkson was attracting to the area. Nigel Ridpath told The Guardian: "There are clearly more Clarkson fans around the place. You can tell by the sort of vehicles they're driving, Subarus with gold wheels, there's absolutely more of that."
Johanna Hooley, added: "I really don't mind Jeremy. It's great he's bringing business to the area. But it's the people he's attracting."
Tweet to @ST_Driving Follow @ST_Driving
Related articles
Latest articles