Easy-to-install electric conversion kit for Land Rover Defenders 'enhances performance, reduces costs'
Could save farmers £6,000 a year, it is claimed
Oxfordshire-based classic EV conversion company Electrogenic has announced a new "drop in" kit for converting classic Land Rovers to battery power.
Aimed at the agricultural sector and landowners, the kit is designed to be installed relatively simply by a suitably qualified mechanic and has been tested over the last 18 months on Worthy Farm in Somerset, home of the Glastonbury music festival.
Because the 120bhp electric motor bolts directly onto the Land Rover's clutch bell housing, the vehicle retains all its gears and thus its off-road capability. That motor also develops 173 lb ft of torque making it roughly comparable in terms of its power and torque output to the powerplant of an original Defender.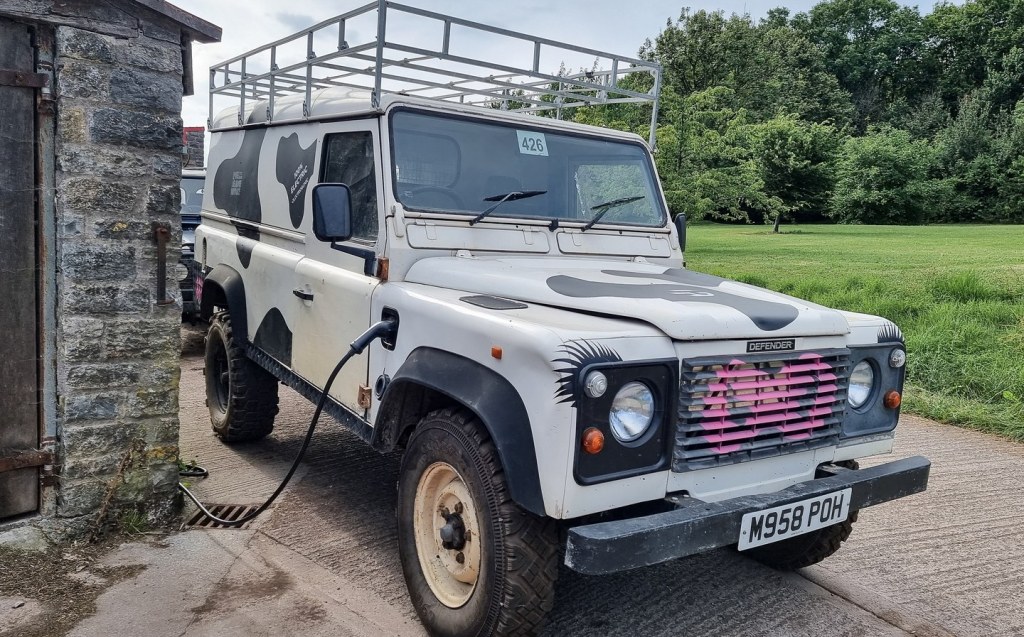 Although not all classic car owners opting for electric conversions wish to retain their vehicle's manual gearbox, many do, and utilising the car's original transmission is something of a speciality of Electrogenic as the company's co-founder, Steve Drummond, explained when Driving.co.uk visited the firm's Kidlington workshop last year.
Powering that motor is a 52kWh stack of batteries positioned under the bonnet, which partly preserves some of the Land Rover's original weight distribution and gives the Defender more than 100 miles of range on the road and more when just in use around a farm at slow speeds.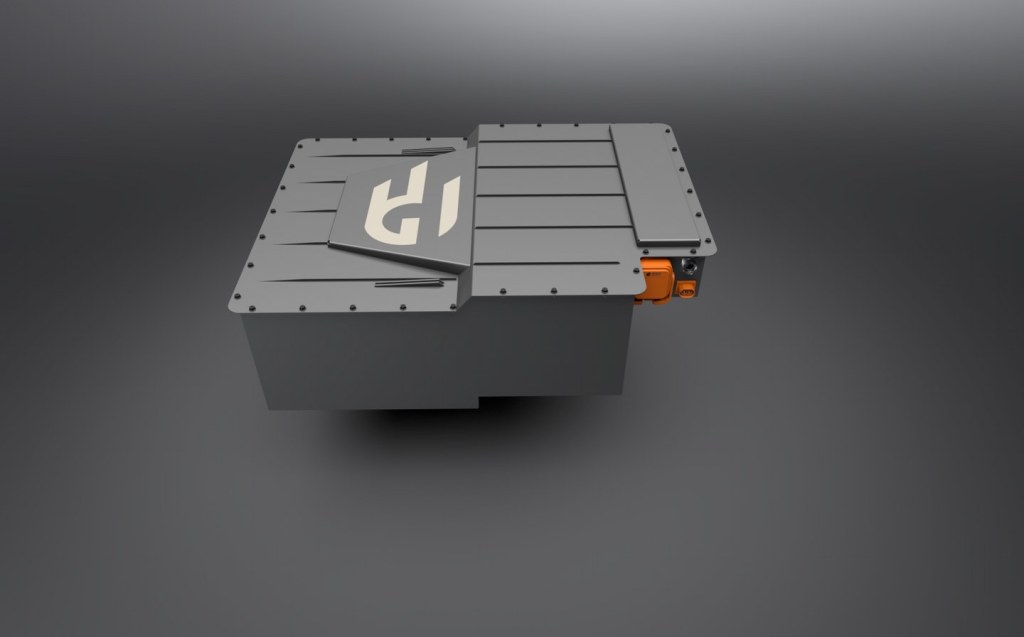 The kit is set-up for 7.5kW AC overnight charging via a Type 2 connector, though faster charging is also an option.
In addition to the fact that towing capacity is enhanced by the electric motor's impressive torque delivery, and that hill descents are aided by the vehicle's dual-stage regenerative braking, the company says that the main advantage in converting an old Land Rover to electric power is the fuel savings. According to Electrogenic, the kit will save an owner £6,000 a year in fuel costs compared to a diesel-powered Defender (in which owners are unlikely to beat 20mpg or so).
Taking into account the conversion's target price of £24,000 plus VAT, it could pay for itself in around four years of regular farm use.
"This new electric conversion kit is a really exciting development for us," said Drummond. "We do high-specification conversions for road-warriors, but this kit is all about giving landowners an economic, sustainable option."
Drummond claims it gives Land Rover Defenders "an affordable new lease of life, reducing running costs while enhancing performance and driveability around the estate."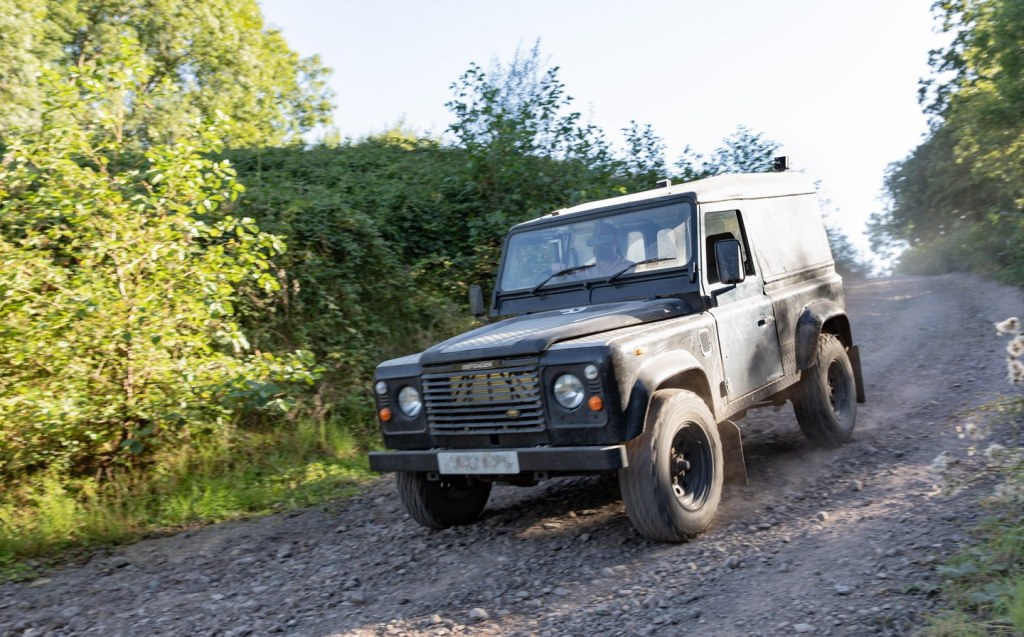 The kit has gone through an extensive development programme in partnership with Cardiff University, ensuring reliability for years to comes, he claimed.
"It future-proofs the traditional Defender, readying it for decades of reliable, sustainable service as we enter the age of low-carbon agriculture."
The electric powertrain is designed to be maintenance-free for decades while the batteries, according to the firm, are good for 200,000 miles or more.
"Defenders fitted with our easy to install kits do everything required of them on the farm quietly and efficiently," said Drummond.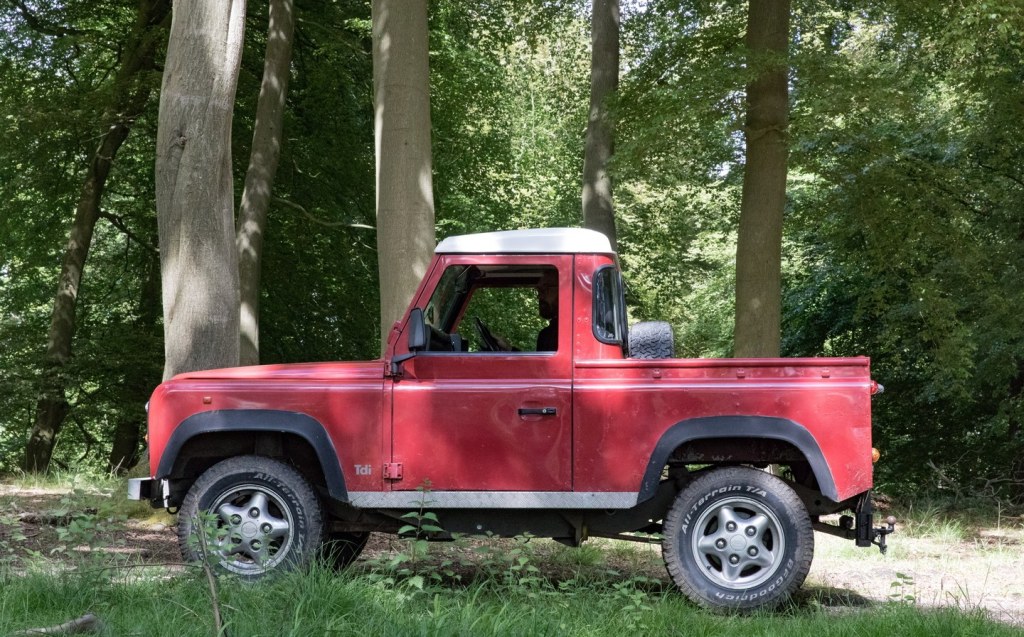 "They are always there ready for use – just unplug and drive away; no more factoring in trips to the petrol station, and instant heat on cold frosty mornings.
"An electrified Defender can also represent one more step towards a farm achieving its sustainability goals. The converted Defenders really deliver on all fronts, and we're sure they'll serve farmers ably for many years to come."
Related articles
Latest articles