Driving investigates why Dartford Crossing cameras have fined thousands of innocent drivers
For whom the toll fails
A SCHEME designed to make drivers' lives easier by reducing delays at one of Britain's worst congestion blackspots has backfired: thousands of motorists have been sent erroneous penalty notices.
Toll barriers were removed at the Dartford Crossing on the Thames between Kent and Essex last November to try to get rid of rush-hour queues that could stretch for miles.
The new system, which uses cameras to photograph numberplates and spot motorists who have not paid the toll, has sent £70 fines to 867,897 motorists in just over six months. But the government admits many have been sent in error.
The number of penalty notices dwarfs the 713,000 speeding tickets issued in England and Wales in an entire year, according to Home Office statistics.
Some motoring campaigners say that drivers are so fed up they are refusing to pay the tolls, believing that if there is widespread dissent, the government will be forced to retreat and make the crossing toll-free.
"We were promised that when the crossing was paid for, the tolls would end," says Ian Taylor of the Alliance of British Motorists. "This hasn't happened. There will be some drivers who see the toll as unfair and will refuse to pay."
More than 150,000 penalties have been incurred by owners of foreign-registered cars; the cost of pursuing them is likely to outstrip any revenue retrieved.
"The signage on the road is confusing, the payment methods are still confusing and people who have set up accounts are finding that things are going wrong," says Paul Watters of the AA.
The setbacks are particularly embarrassing for the government because the system installed at the Dartford Crossing — which carries M25 traffic across the Thames — was supposed to be a flagship for technology to cut congestion. It was designed by the French toll company Sanef to be expandable to cover other sites, including the Severn Bridge and city-centre congestion charge zones.
"The signage on the road is confusing, the payment methods are still confusing and people who have set up accounts are finding that things are going wrong"
Drivers must pay the toll by midnight on the day after they cross — online, by phone or in certain shops. Frequent users can set up accounts, which are automatically debited — at a discounted rate — whenever the driver uses the crossing. If the toll is not paid, a £70 fine is issued; if drivers pay within two weeks, it is reduced to £35.
Mandy Durham, from Stockton-on-Tees, Co Durham, received six penalty notices. The letters included photos of the vehicle in which she had supposedly committed the offences — a lorry that wasn't hers.
Laura and Martin Yearley, from Stone, Kent, who live near the bridge, set up a resident's account, which should have allowed them an unlimited number of journeys for a £20 annual fee. They have been sent demands for £3,000 of fines because of a glitch.
MPs have taken up complaints on behalf of many of those being wrongly pursued. Gareth Johnson, the Tory MP for Dartford, said he had been contacted by hundreds of constituents. "Who knows how many more are out there?" he says. "It's not just one particular problem, which would be easy to deal with. There is a multitude of issues. The system is woeful. People are avoiding using the crossing because they do not trust it."
Patrick McLoughlin, the transport secretary, has promised to take the matter up with Sanef.
The roads minister Andrew Jones says 143,633 of the 151,871 notices issued to foreign drivers are unpaid. Highways England, which runs the motorway network, has hired a European debt collection service, but few believe it can track down so many people — equivalent to the population of Oxford.
A Highways England spokesperson said: "The vast majority of drivers are paying their Dart Charge, but it is only fair to UK drivers and taxpayers that we do everything we can to chase up non-payment by a foreign registered vehicle whenever it happens. That's why we pass on the details to the European Debt Recovery Agency who are able to recover unpaid penalty charges.
"Dart Charge has improved severe congestion at the Dartford-Thurrock Crossing while giving drivers more flexibility about how and when they pay. Since its introduction average journey times have improved significantly and will improve further when the works to remove the toll booths are completed later this summer."
My money has vanished
For years Christine Collinder, 58, used her Dart-Tag while visiting her daughter. The small device was identified by roadside sensors, allowing her to bypass the Dartford Crossing toll booths.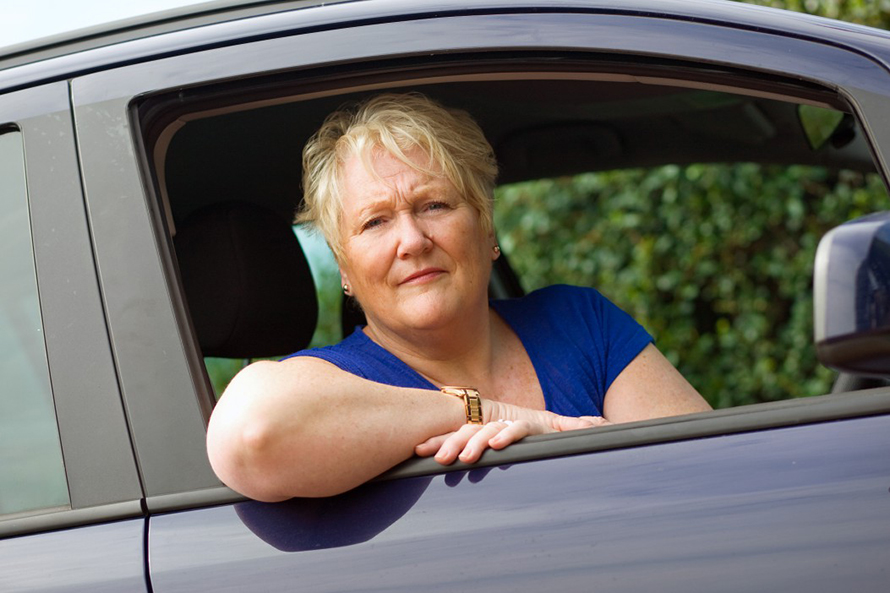 "There was never any problem at all until the new system was introduced," says Collinder, a local government worker from Welling, southeast London. "The new computers took money from my bank account but didn't credit it to my Dart Charge account that pays the toll. My money vanished into thin air."
Collinder wrote to the Dart Charge administrators to point out the mistake, including her bank statement as evidence, but did not receive an acknowledgment, she says. She emailed and called five times between April 13 and June 3 but the money is still missing.
"All they keep telling me is they've got such a huge backlog of complaints," she says. "There must be so many people with the same problem.
"It might only be £40 but I just find it very frustrating."
---
Click to read REVIEWS or search NEW or USED cars for sale on driving.co.uk
---