Double whammy: Vauxhall Zafira car fires scorch owners again with hike in premium
Drivers advised to shop around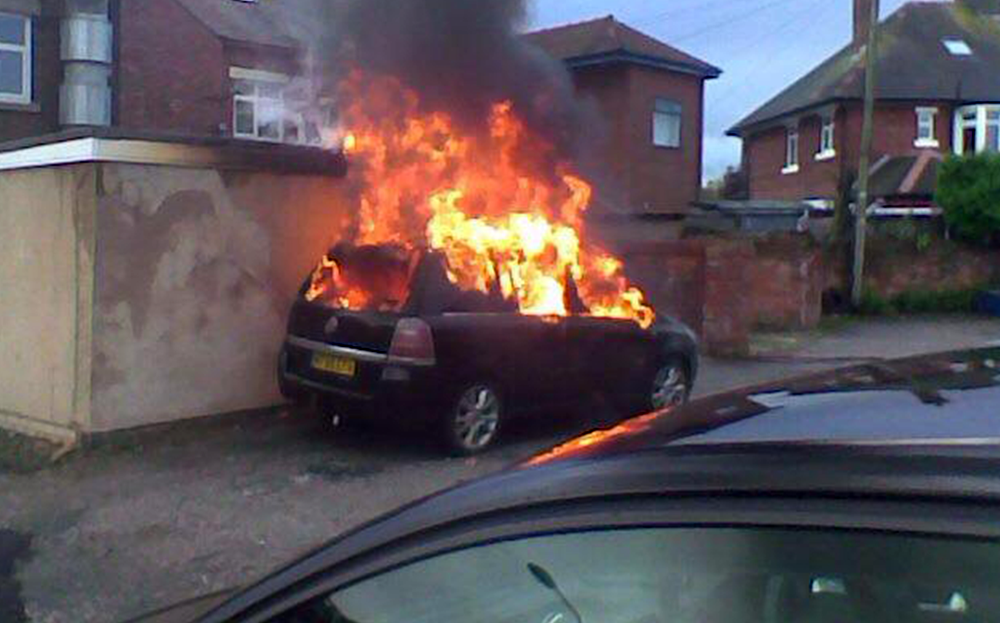 OWNERS OF the Vauxhall Zafira B, a version of the car with a reputation for bursting into flames without warning, have another worry on their plate. Some have reported a doubling in their insurance premium.
On the Facebook page set up by owners campaigning to expose the problem affecting some cars built between 2005 and 2014, one owner wrote: "Just phoned to get an insurance quote. Last year £236, this year £576. I asked why, as I have had no accidents or claims. Their answer … 'They keep catching fire!' Brilliant — just what I needed."
At least two other Zafira owners reported similar experiences.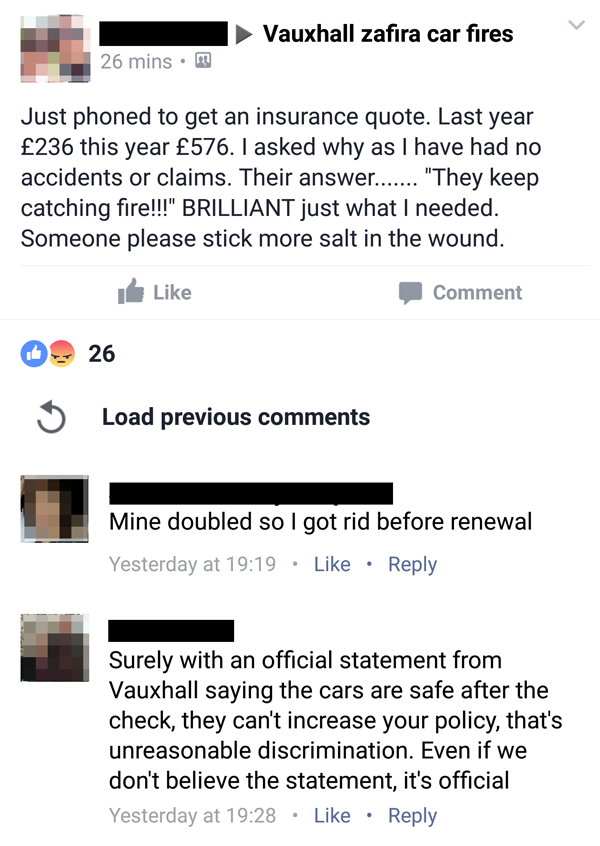 Later the same day the administrators of the Facebook page removed the postings. One told Driving that the page's main purpose was to highlight the fire issue affecting the model, and that the insurance discussions were attracting conflicting opinions and detracting from that purpose.
Other Zafira owners had found their premium unchanged or even reduced.
Driving asked two insurers, Aviva and Primo, whether the fire problem was likely to push up renewal premiums.
Aviva said it hadn't experienced enough claims involving Zafiras to merit any significant change in its rating approach to the model. Primo said the problem was not serious enough to warrant a doubling of premiums.
Last November, after a spate of fires, Vauxhall contacted the owners of 220,000 cars, inviting them to take their vehicle for inspection at the nearest Vauxhall dealership. It said investigations had found evidence of improper repairs of the blower motor resistor and its thermal fuse, which is designed to protect the blower motor system. It said this could lead to an overheating of the system components and potentially a fire.
---
Browse NEW or USED cars for sale on driving.co.uk
---
To date the company has inspected 105,000 cars; it expects to have checked the remaining vehicles by May. Vauxhall said the resistors in all the inspected vehicles had been replaced as a precaution and that 25% had been fitted with new blowers.
"We're satisfied with where we are with the recall programme," the car maker said, "but we'll soon be sending out a reminder letter to make sure every owner knows to bring their Zafira to our dealers for inspection."
Also read: