Vauxhall Zafira fire fears: DVSA safety body says investigation is ongoing
Formal recall of Zafira is still not issued
---
Published 23 October 2015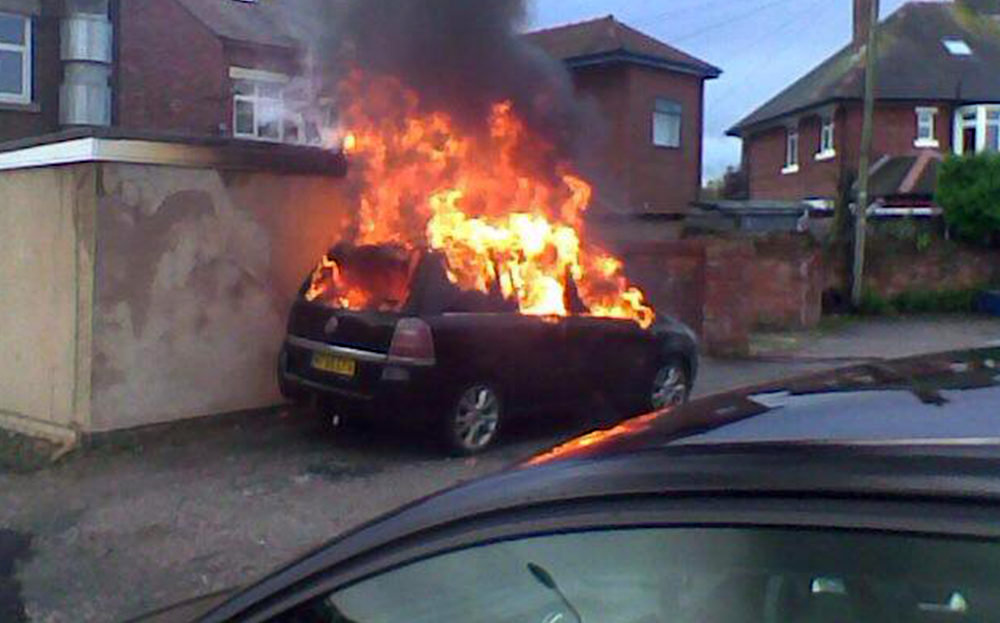 IT IS every driver's worst fear: a faint whiff of smoke enters the cabin of the car, and within a matter of seconds, there's a fire raging away under the bonnet and you need to evacuate your family from the car immediately.
Yet it's the frightening scenario that has played out for owners of the Vauxhall Zafira, one of the most popular family cars of its type, bought by drivers who typically need to ferry a small army of children on the school run.
Approximately 130 Zafira drivers have reported overheating problems occurring behind the car's glovebox. A number of cars have suffered more seriously, bursting into flames as they were being driven, prompting the car maker to examine around 20 burned out Zafiras.
---
Click to read car REVIEWS or search NEW or USED cars for sale on driving.co.uk
---
Reports of Zafiras catching fire stretch back several years. Now Vauxhall has issued a safety inspection notice in an attempt to prevent the potentially deadly issue.
The company says the affected version is the second generation Zafira, which it calls the "Zafira B". It was built between 2005 and 2014 and around 280,000 Zafira B models were sold here. Even if you don't own one, chances are you'll know someone who does, so ask if they're aware of Vauxhall's safety inspection.
Earlier and later models are said to be unaffected. The Vauxhall Zafira A, made between 1999 and 2005, is not affected, says Vauxhall. And it adds the current Vauxhall Zafira Tourer, built from 2011 onwards, is also unaffected.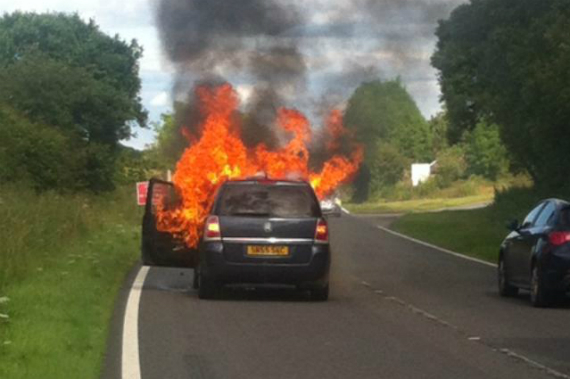 However, some Zafira owners are asking why Vauxhall didn't act sooner. And they may have the sympathy of Mini drivers. In January 2012, Mini, which is owned by BMW, issued a recall of its Mini Cooper S and John Cooper Works models, to have a modified auxiliary water pump fitted for free.
The work was required after some customers cars' suffered serious engine fires. However, The Sunday Times revealed that the company knew about the problem in 2009, and took two years to pinpoint the fault and issue a recall.
At the time, Vosa, the government agency that was technically responsible for investigating design defects in all cars sold in Britain, came in for criticism, as it hadn't ordered Mini to initiate a recall. Vosa has since been closed and the DVSA – Driver and Vehicle Standards Agency has assumed its role. It has not ordered Vauxhall to issue a recall of the Vauxhall Zafira.
Paul Satoor, DVSA Chief Executive, told Driving that it is "working with the manufacturer to investigate the issue and will ensure that action is taken promptly." The watchdog says it was first alerted to the problem by a member of public in August, and received a safety defect report from Vauxhall on 12 October.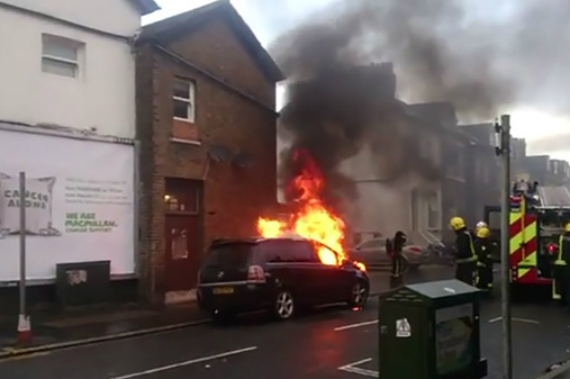 The Zafira fire hazard was brought into the public spotlight following a Facebook campaign initiated by Zafira drivers and an investigation by BBC Watchdog.
At the moment, Vauxhall says it is still in "investigation mode". If drivers have any concerns, or "notice unusual characteristics with the heating and ventilation system (for example a squeaking noise from the dashboard)" they should contact their local Vauxhall dealer, which will perform an inspection of the car for free. For the latest advice, phone Vauxhall's customer care helpline for advice on 0800 026 0034.
What to do if your car catches fire
Advice from the London Fire Brigade
Pull up as soon as you can when it is safe to do so.
Park in a safe place.
Get everyone out of the vehicle.
Stay a safe distance away and call 999 and ask for the fire brigade.
Do not go back to the vehicle while you're waiting.
---
Click to read car REVIEWS or search NEW or USED cars for sale on driving.co.uk
---