James May loves his e-scooter but admits it's not the urban mobility revolution some claim
They're a great advert for the bicycle, it seems
James May has, for the past year and a half, been breaking the law by riding his privately-owned electric scooter on the road, on footpaths and in cycle lanes, and in doing so feels like he's "beating the system".
Writing in The Sunday Times Magazine at the weekend, the host of The Grand Tour said that he bought his electric scooter (a Xiaomi Mi Pro 2 from Halfords) on the strict understanding that it was for use only on privately owned land, but because he didn't have any of that and because riding it around the house annoys his partner, he's been doing it on the public highway anyway.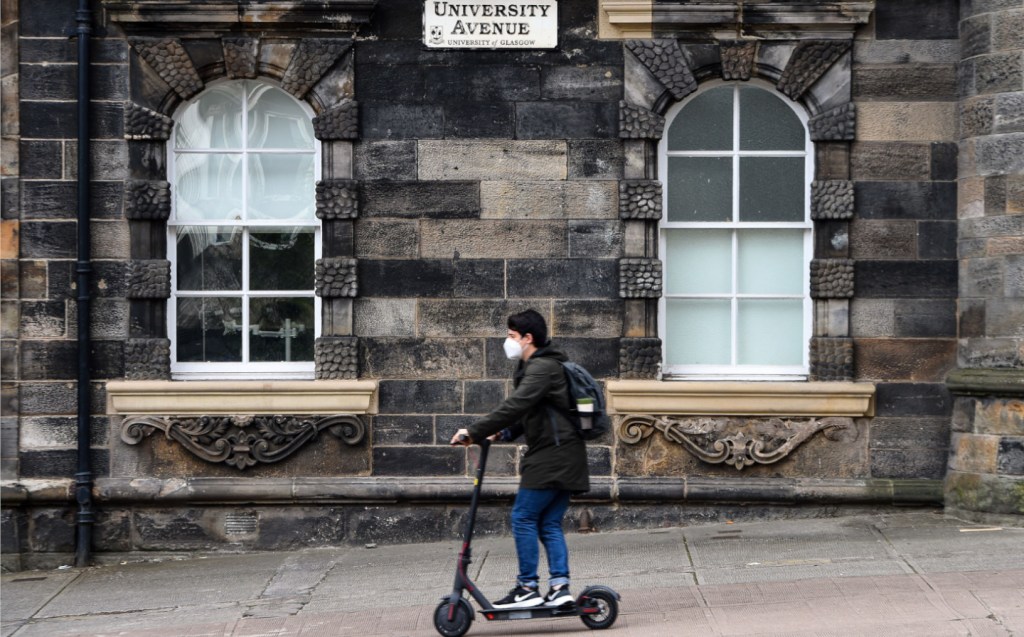 "But you would, wouldn't you?" he said. "Because it's little more than an adjunct to walking, and very much, as has often been said of small urban buses, hop on, hop off. It feels like beating the system and it is, because it's a powered vehicle and therefore should be registered."
May believes trying to police the use of e-scooters is futile ("you may as well legislate against people trying to say words when burping" and pointed out that the government is getting on-board, with trials of rental scooters and with legislation changes that may soon make it possible to ride private e-scooters on the road.
At present in the UK, an electric scooter can only be used on the public road (but not a footpath or motorway) if it's hired from an approved company such as Lime, Spin, Voi, Wind or Bird, and covered by the company's insurance.
Flagrant criminality notwithstanding, May enjoys e-scootering, claiming it's something akin to using one of the futuristic inventions — such as hover boots — the public was promised back in the seventies.
"The electric scooter is one of the things — along with the iPad, streaming TV and internet porn — that I'd like to gather up from my adult life and take with me back to my teenage years," he said.
Referring to the computer pioneer whose 1985 electrified C5 tricycle was once hailed as a revolution in personal urban transport only to rapidly become a by-word for corporate flop, May said: "I'd show it to Sir Clive Sinclair, to reassure him that his vision of simple electric urban mobility was spot on, and that he'd just got the vehicle wrong,"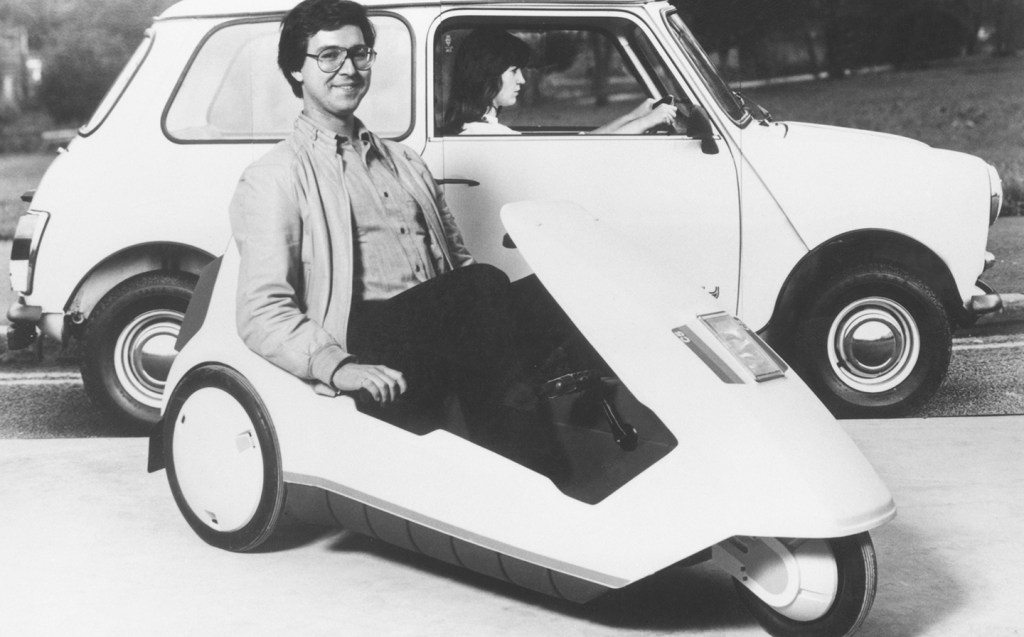 He admits, however, that, like the C5, his e-scooter is not quite as practical or drawback-free as the seamless experience might lead onlookers to believe. Riding it, May said, feels precarious.
"The wheels are very small and some of the holes are quite big. There's no front brake, only a bit of regeneration from the motor mounted in the front wheel, and the cable-operated rear disc is snatchy. The wheelbase is obviously short and those with an understanding of motorcycle geometry will recognise from the picture that there's a bit of rake but no trail worth talking of, so steering does not feel as natural as it does on a bike. A 'get-off' always feels imminent."
One such "get-off" occurred for May one evening after a visit to his fellow Grand Tour host, Richard Hammond.
"At some point I met a ridge or kerb that my Brompton [folding bicycle] would have handled easily, going at a fair lick, and for several yards I continued the journey sans scooter and relying entirely on one of Monty Python's silly walks, with added jazz hands. I was lucky not to knock myself out on a tree."
May isn't alone either — in 2021 the Metropolitan Police reported 510 casualties involving e-scooters in London with nine deaths in England, Scotland and Wales last year.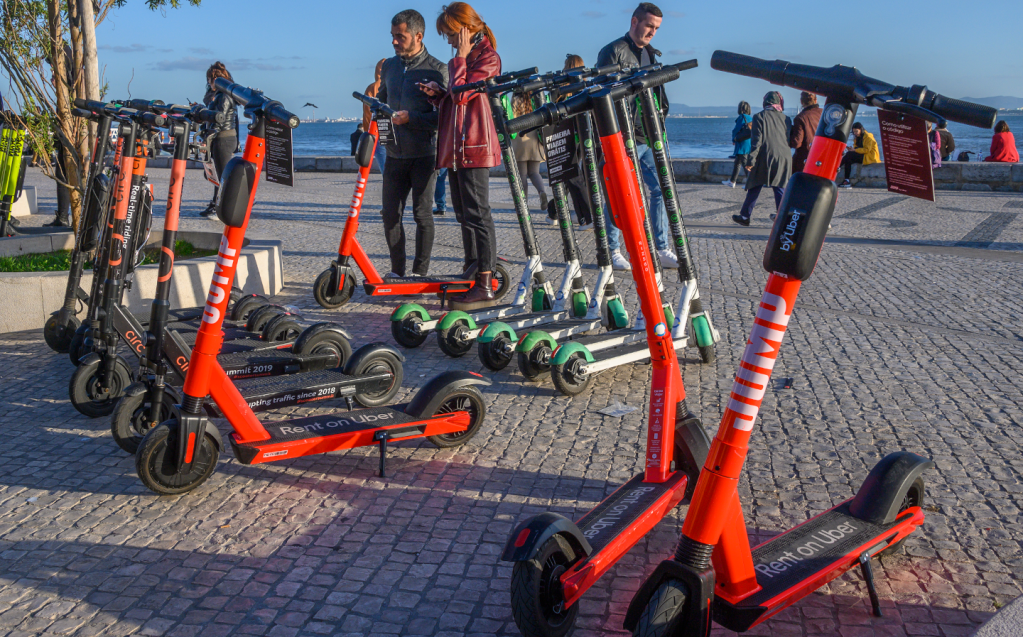 Added to its lack of stability is a general lack of practicality, which limits its use somewhat and is one of the reasons why May believes that a rental, rather than ownership, model works best.
"A backpack full of groceries doesn't help stability, and it's difficult to secure when parked. It folds flat, but it's a bit too heavy to carry around the shop with you at 14kg — the weight of a kitted-out hybrid city bike. This is why the rental idea works so well. You swipe your card, hop on, scoot to your next tourist attraction or whatever, hop off and it's immediately someone else's problem."
May does concede, however, that few are claiming the electric scooter to be a genuine revolution in urban travel and that really "they're a bit of a laugh and yet another obvious application of the recent advances in battery and motor tech. This is fun, first and foremost, with usefulness as a bonus." Even living in London, he said, he uses his a lot less than he expected.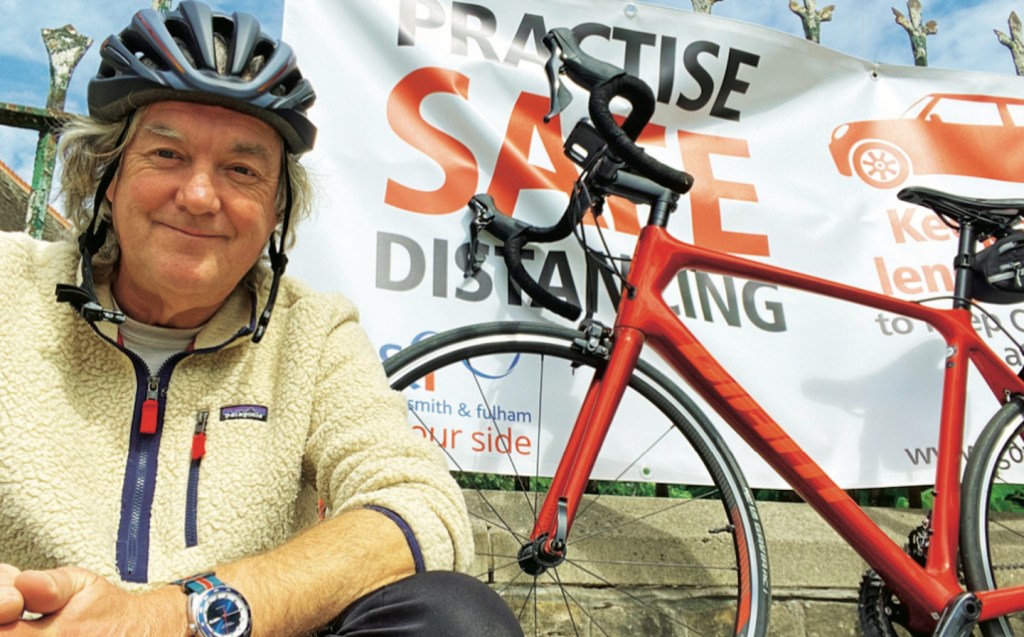 For everyday use, he said, the bicycle represents a better bet for urban use.
"Ah, the bicycle. Did I ever mention that it was a brilliant invention? It still is — and it's making more sense than ever."
Related articles
Latest articles