Women with drive: The ladies who love being behind the wheel of a classic car
Classics as therapy… and just a whole lot of fun
---
Published 28 October 2018
IT'S DROPPING out of the 21st century. It's purring along at a moderate speed rather than chasing sign posts. It's the sudden thrill of absolutely having to swerve around that pothole, and the mechanical sympathy to sense when real damage has been done.
It's the vibration; the dainty eau de parfum of exhaust that you carry on your clothes; the steady wave exchanged between you and a passing classic driver — a salute that says hello friend, I like your style.
And as much as anything, for the 8.5% of us classic car owners who are female, it's the surprise on someone's face when you tell them you lust after a more mature motor car, and the raised eyebrow that comes with it.
Statistics from Footman James Insurance show that ladies are a rare breed in the world of classic cars, but it's not the statistics that make us remarkable, it's our stories.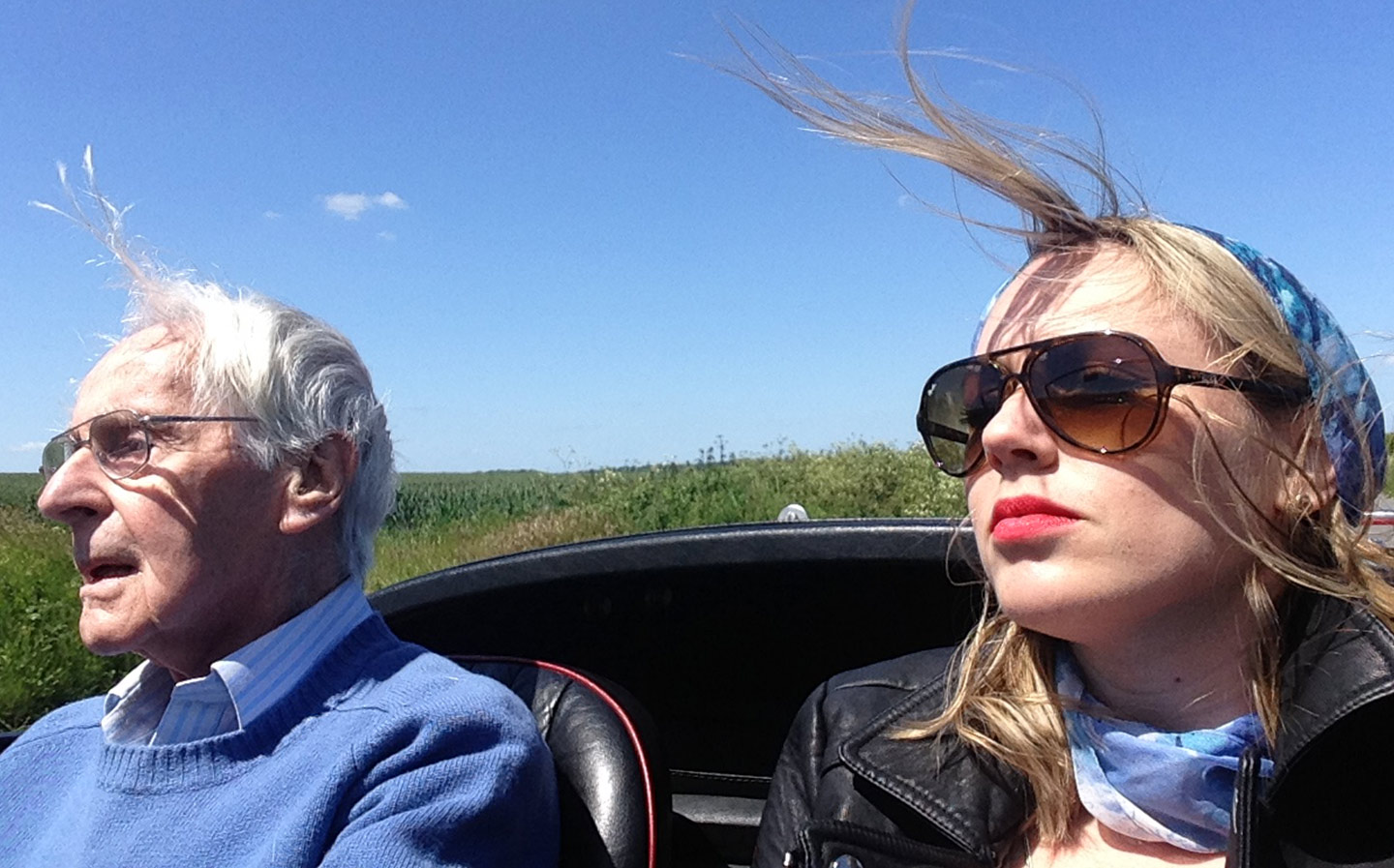 When I inherited Frisky, my late-grandfather's 1960 MGA Roadster, in 2017, I polished her chrome through tears of sadness. I couldn't bear the thought of hearing the ignition's tick-tick-tick if it wasn't grandpa – whom I affectionately nicknamed Dodo – turning the key.
I couldn't imagine myself being capable of teasing the choke to find the sweet spot that would spark Frisky's engine to life. I didn't know how many gears she had, what fuel she drank nor if she even had indicators. But now, after an initially terrifying but ultimately tremendous 5,000-mile driving season, I'm completely smitten.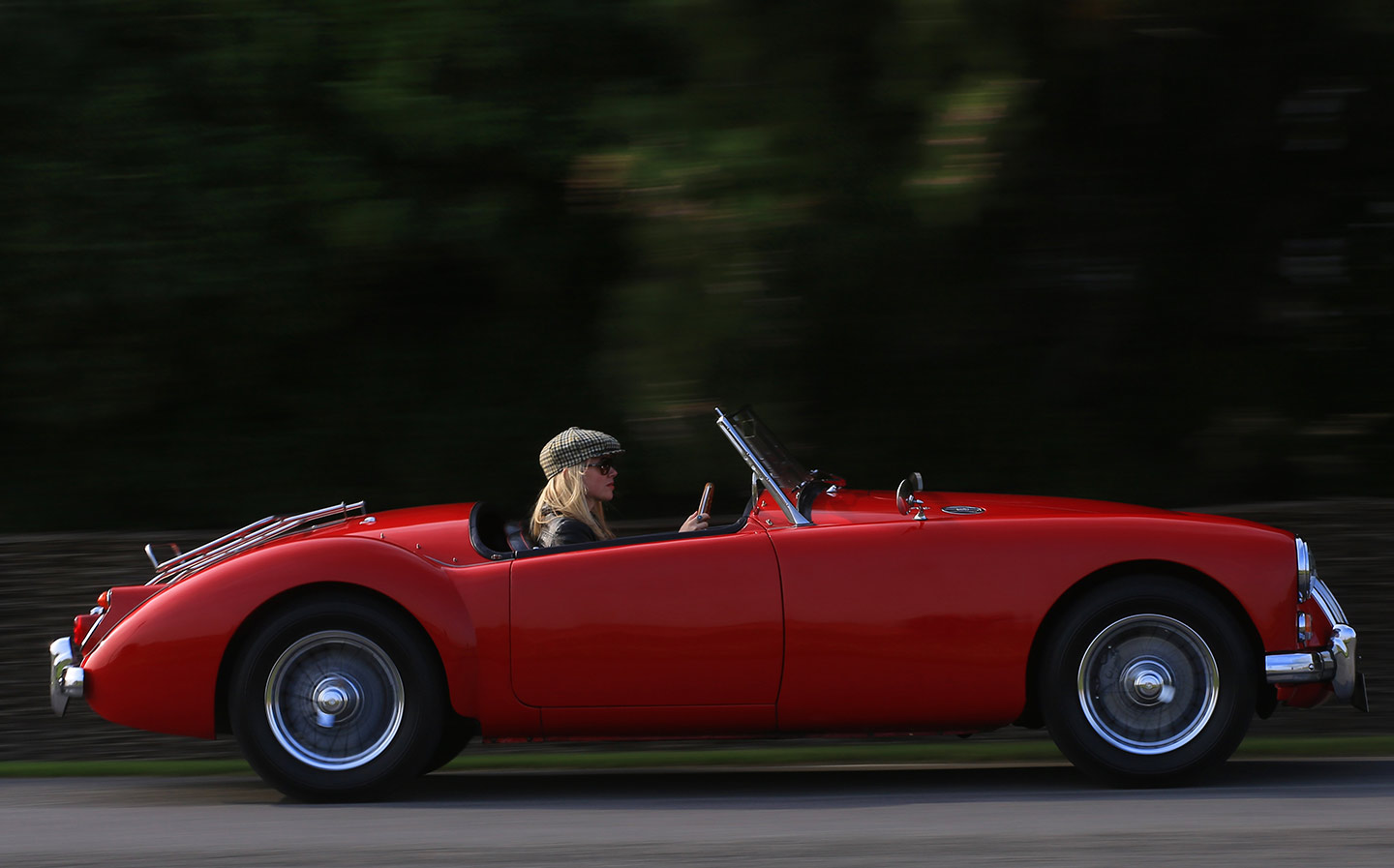 The two of us have survived a battery fire, a thermostat-bothering heatwave and the crippling disapproval from traditionalists, who I've found dislike of my all-weather zest for adventure. But, significantly, Frisky and I have made it past the difficult first year together, at times fuelled by melancholia as I desperately attempt to feel close to Dodo.
I'm not alone.
Faith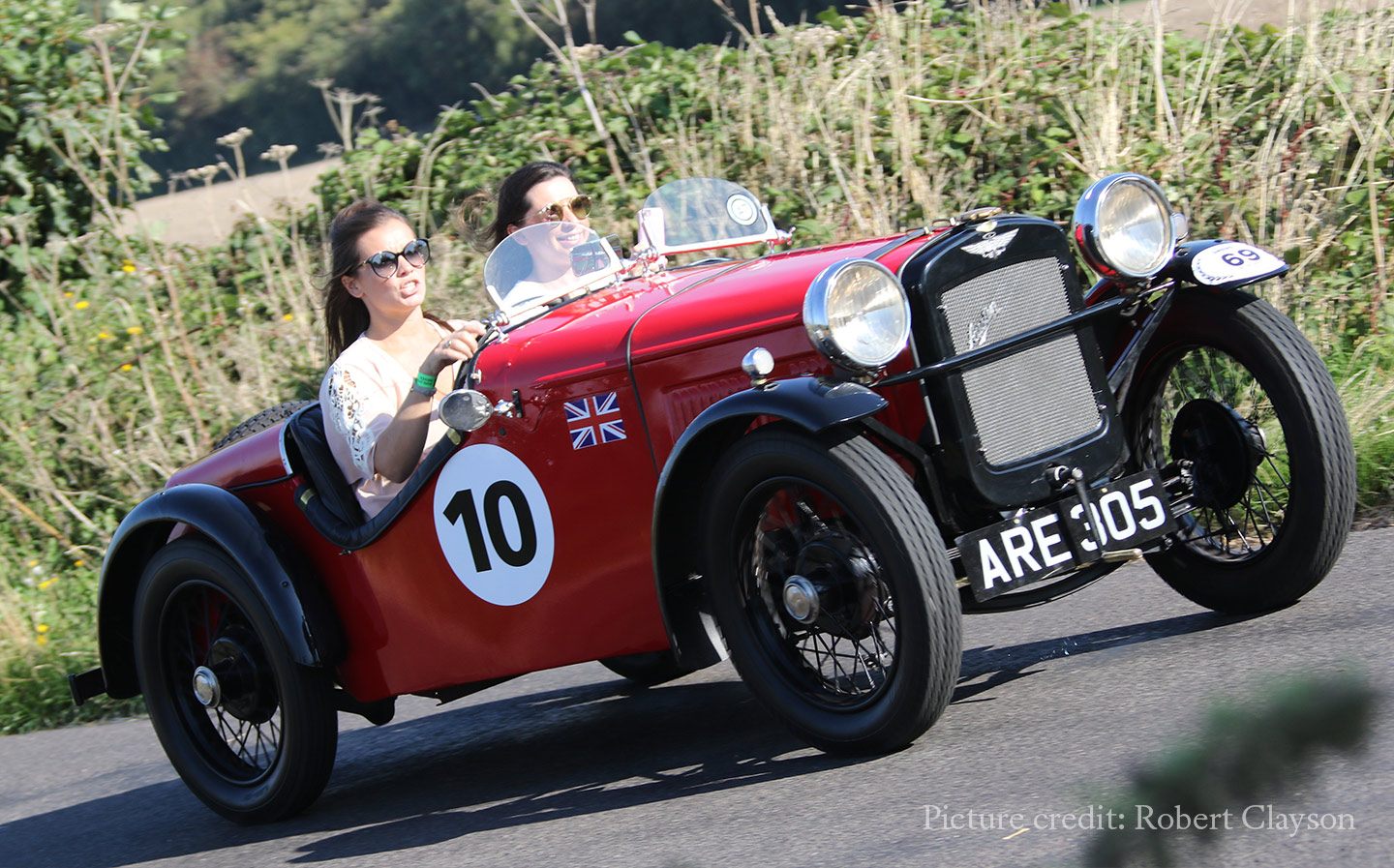 "The car is part of my dad that I still get to hang onto," explains Faith Zeal, 27, a Captain in the Royal Artillery, who got behind the wheel of her late father Stephen's Austin Seven for the first time this summer.
"He had entered his Austin – 'Nelly' – into the Shere Hill Climb before he passed away, and my sister Grace and I asked him how he'd feel about me driving in his place. You could see he was thinking, 'I can't believe I'm agreeing to let my daughter do this.'
"I didn't think about it again until after the funeral, by which time there was only three weeks left until the event."
Faith decided to go ahead with the hillclimb. Her courageous efforts raised £3,000 for Brain Tumour Research in Stephen's memory.
"I was so nervous," she says. "I took the first uphill really slowly and the commentators joked that I was out for a Sunday drive, then there was a series of chicanes."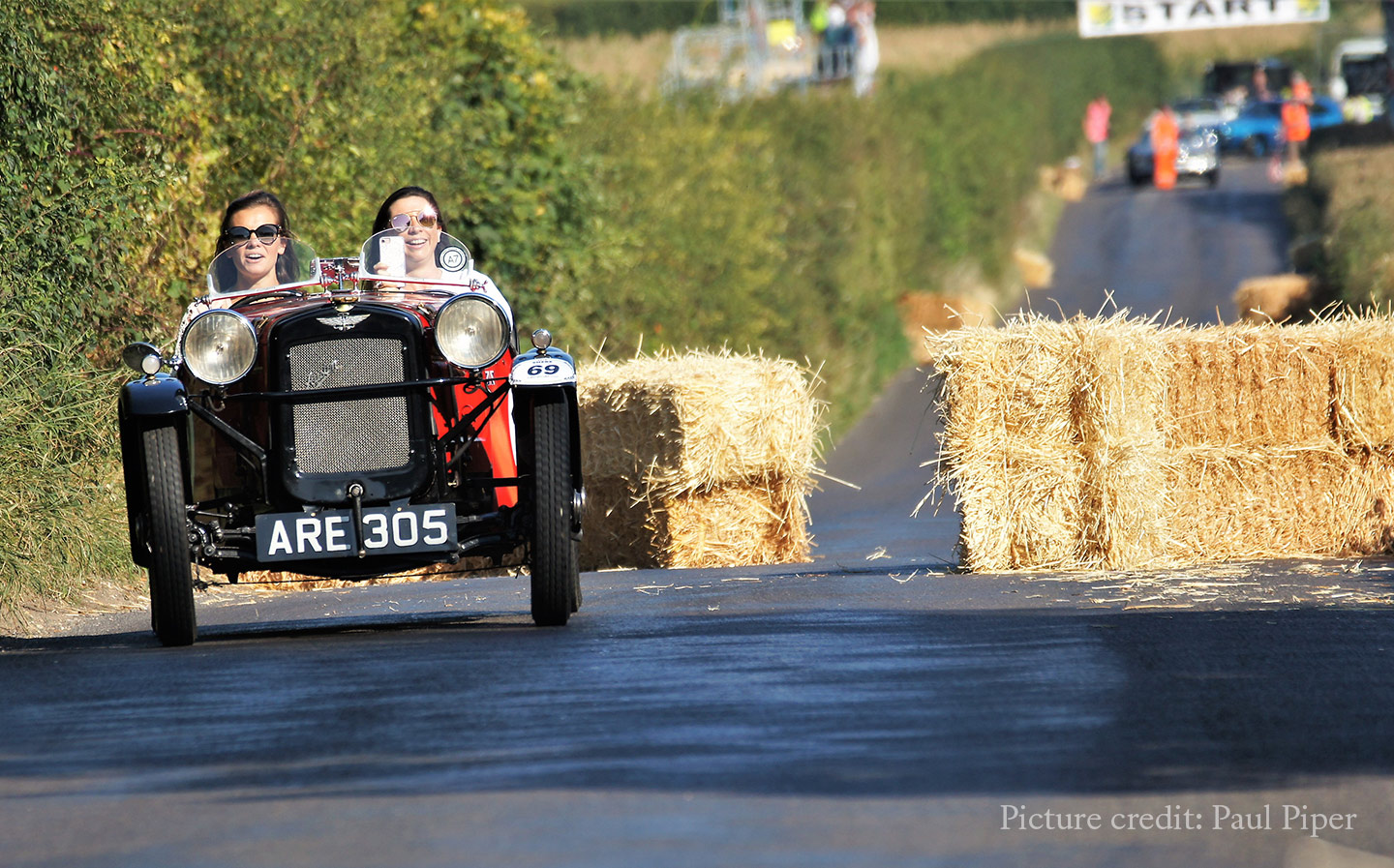 Accustomed to driving a tank, but not a 1936 classic, Faith's rapidly-acquired new skills range from double de-clutching to using a crank handle without breaking any fingers. But they didn't come without a share of knocks along the way.
"When something goes wrong, I can get really emotional," continues Faith. "I reach for my phone and realise that I can't call him anymore. He used to fix everything. His parents said to him as a boy, 'You can have a car but you need to know how it works,' so he spent weekends restoring vehicles to production line standard, as well as tinkering."
Over the years Stephen became the temporary custodian of MG Midgets, Minis and a Frogeye Sprite, but Nelly was the one for which he had a real soft spot. Faith plans to keep her in the family, for her younger brother, Max, to enjoy.
"I look at photos of him and he was so happy when he was doing the climb; it was his escapism from the rest of the world. I love that I've shared that with him, and I've sat in the seat that he sat in."
Emma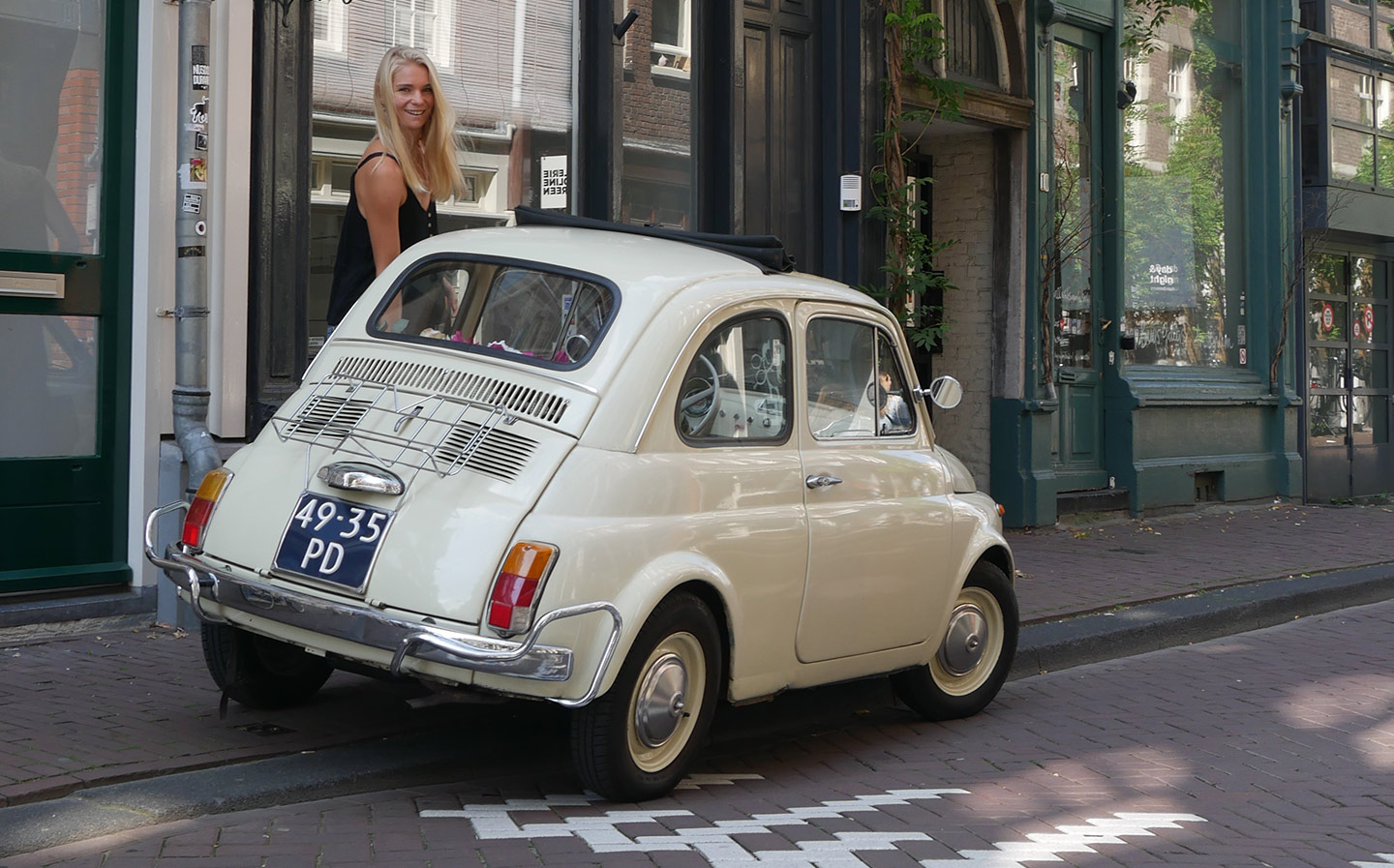 Emma Groenewoud, 27, is a chocolate-maker turned entrepreneur who has built a business around her obsession with old cars.
When she's not taking tourists on a tour of chocolatiers in her cream 1971 Fiat 500 F – called Caramellina (which means little candy or chocolate in Italian) – she's whisking them off to the beach in a 1973 pastel mint VW T2 campervan, which is yet to be named but Sandy, Sally and Babe are the contenders.
We get talking about our shared passion during a sunny Sunday afternoon in her native Amsterdam. "I have never met any other women with a classic car, you're the only one," she says as we zip along the canalside. "I get the funniest responses when I drive around, people always smile, I guess being a tall blonde in a Fiat my head almost sticks out the sunroof!"
In Emma's eyes, the minimalistic style and simplicity of a classic car holds a lifetime appeal akin to "travelling back in time", and she wants other women to feel empowered to experience it.
"The scene is mostly male-dominated in the Netherlands. In general men are more into cars, but a lot of women really like them, too. Classics require a lot of work and upkeep, and you have to be up for that, so I can imagine it's a little intimidating, but I like the challenge."
The Fiat was not only Emma's first classic car but also the first car she had ever owned, full stop.
Does she have a favourite? "It's like asking do you like your first child or the second one. I love them equally and could never sell them!"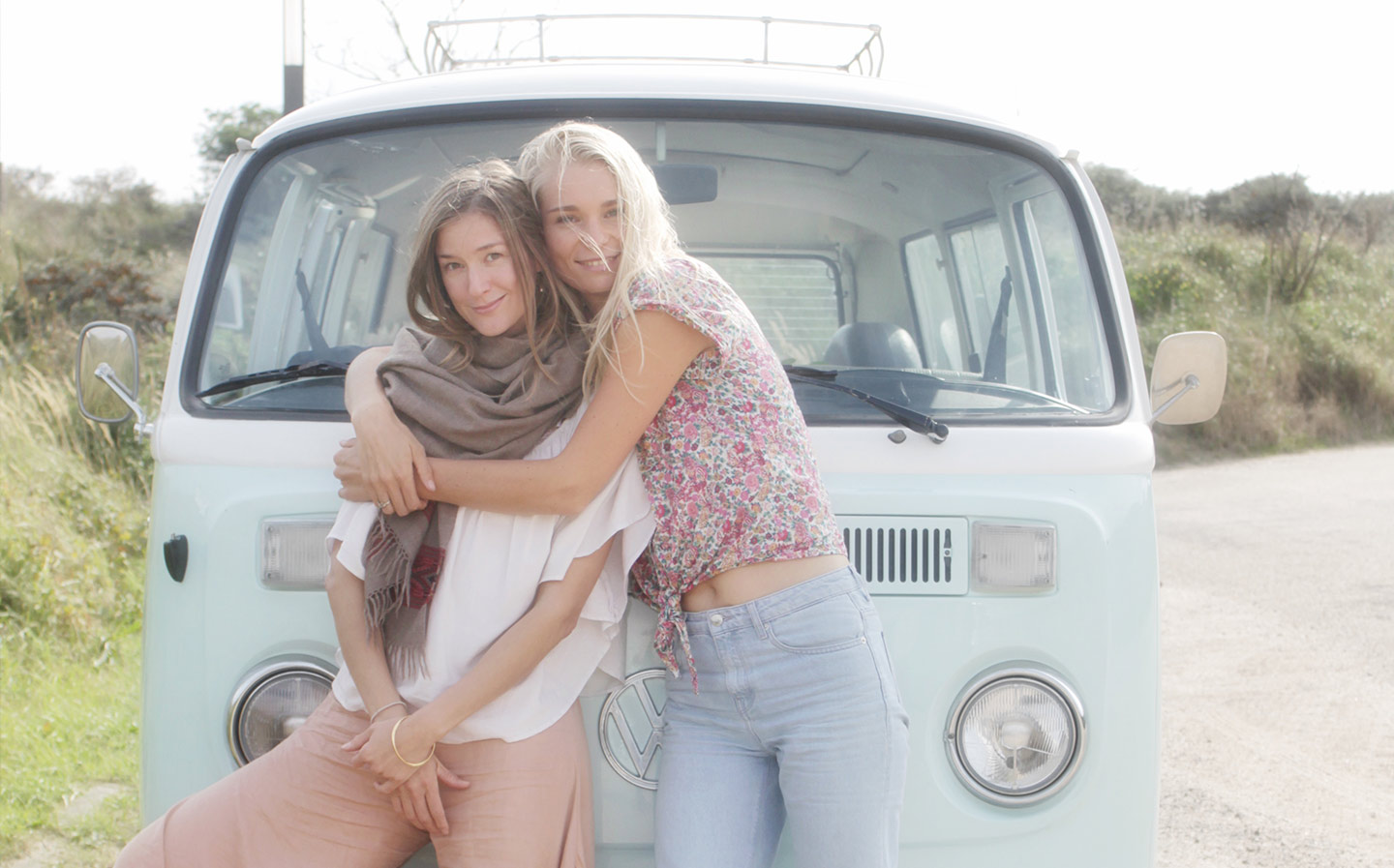 By 2025 Amsterdam is set to become a zero-emissions city and banning older vehicles is part of that plan. Parking permits for older cars are no longer issued, and Emma will have to convert hers to electric or face exclusion.
"I like the idea, but it's very expensive, and I'll miss the sound of the engine — it's part of the character. It will feel good to know that the engine is greener and more sustainable though."
The idea will send a shiver down the spine of many classic car enthusiasts, but Emma's willingness to embrace both past and future is refreshing.
Angela and Donna
Another woman carving a way of life out of her penchant for old cars is Angela Edwards, 37, who is setting up a woodcraft business to sell bespoke gear stick knobs.
Is her 1992 Toyota Celica GTFour a 'real classic', though? Angela has a simple response: "Every car was new once and many don't make it anywhere near the grand age of 26," she says. "My heart is with my old girl, and I defiantly have an emotional connection. In that way, I may be completely off the mark, but I think most men wouldn't see their car in that way."
With a battlecry of "us females should stand tall" Angela, who says she's faced occasional mockery as a woman in a male-dominated world, joined the West Midlands Celica Club, and found a soul sister in Donna Bickley, 47, who launched the group on Facebook and has grown it to a membership of exactly 300.
"I think most men who love cars respect a woman who is 'can do', but I'm not sure this extends to many of the older generation," says Donna, a community carer for Helping Hands.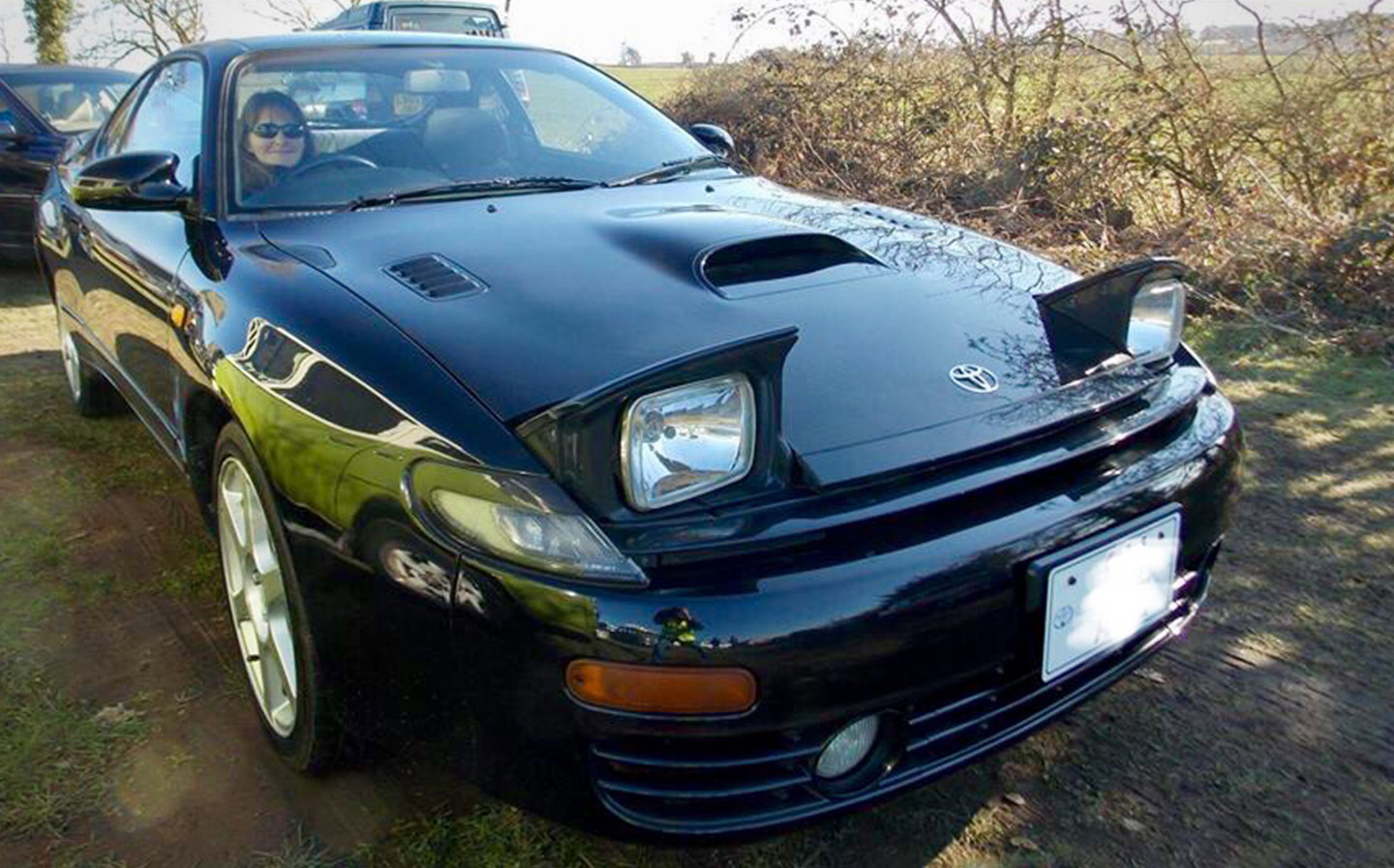 "Women are seen as more competent nowadays than in the past," continues Donna, who uses her generation six Celica, called Craig, as a daily drive but also owns Roary, an impulse-buy 1993 fifth-gen Celica convertible.
"It's not unladylike to be able to change your oil filter or replace a cv joint gaiter without the help of a man. I often have to slide under a car as I'm tiny and my hands can reach difficult bolts.
"The men I meet in the car world have always been respectful, but I have a good sense of humour and can take a bit of ribbing if I don't know the answers!"
Kelly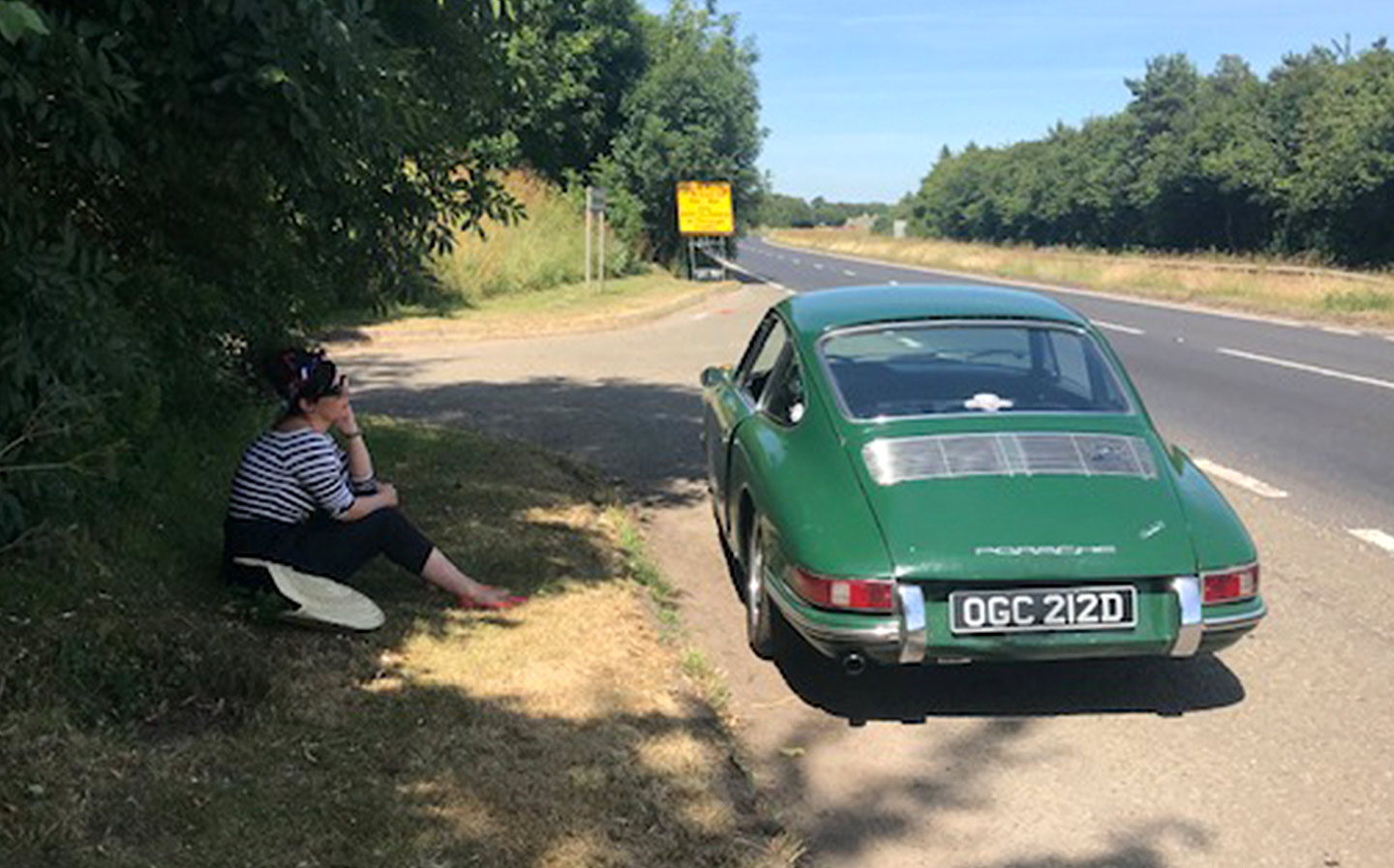 Kelly Lawrie's Instagram page is a collage of vintage class that she feeds with images of her dressed in an array of glorious retro outfits as she lives her life alongside automobiles old and occasionally new.
"It started when I first clapped eyes on Chitty Chitty Bang Bang," says Kelly, 42, an associate director at Belvoir, who started to realise her dreams when she met her husband, Steve, 48. "The machine was a feast for the eyes with the aluminium bodywork, brass components, shiny gleaming wood and red spoked wheels. I was a goner – hook, line and sinker."
The thought of restoring a car gave Kelly goosebumps and so, as a first project, she and Steve bought a 1967 VW 21 Window Splitscreen bus in need of serious TLC, for £9,000. They have since built up a collection that includes a 1958 Beetle convertible and Kelly's dream car, an Irish Green, short wheelbase 1966 Porsche 912 (a four-cylinder version of the 911), named Buddy.
"Buddy is the first classic I have ever registered in my own name, and I did let out a little tear when the log book came back," says Kelly, who schedules holidays, including a bi-annual trip to California for VW shows, around big ticket events such as the Goodwood Revival.
"We broke down in the summer two weekends in a row and lost a bit of confidence in him, which is irrational, as the faults were an easy cure. It's hard to admit, but I've lost a bit of confidence in myself as I was loving the simplicity of him and gaining confidence each trip I took. I just need to forget it, move on, and try and be a badass again."
Resilience, passion, fear and unbridled joy – these are the emotions of classic car driving. Kelly, from one classic-loving lady to another: we've all had a wobble or two when our motors have misbehaved but don't fret, you're still a total badass.
Tweet to @charlottevowden Follow @charlottevowden
Follow Charlotte on Instagram
I inherited an MGA: how a classic car changed the way I look at motoring (video)