Captured on dashcam: face of cyclist who made rude hand gesture at Boris Johnson
We finger the bad-mannered bicyclist
---
Published 19 November 2015
THE FACE of a cyclist who made a rude gesture towards Boris Johnson was caught on camera by Driving during a dashcam test in London this morning.
---
Click to view our detailed dashcam reviews before buying yours
---
As the London mayor arrived to open a cycle superhighway on Vauxhall Bridge, in London, a fellow cyclist showed what he thought of Johnson by raising his middle finger as he passed in the opposite direction.
Pictures in newspapers and on television captured the rear of the offending cyclist (below) and the image quickly went viral this morning. However, none identified the protagonist.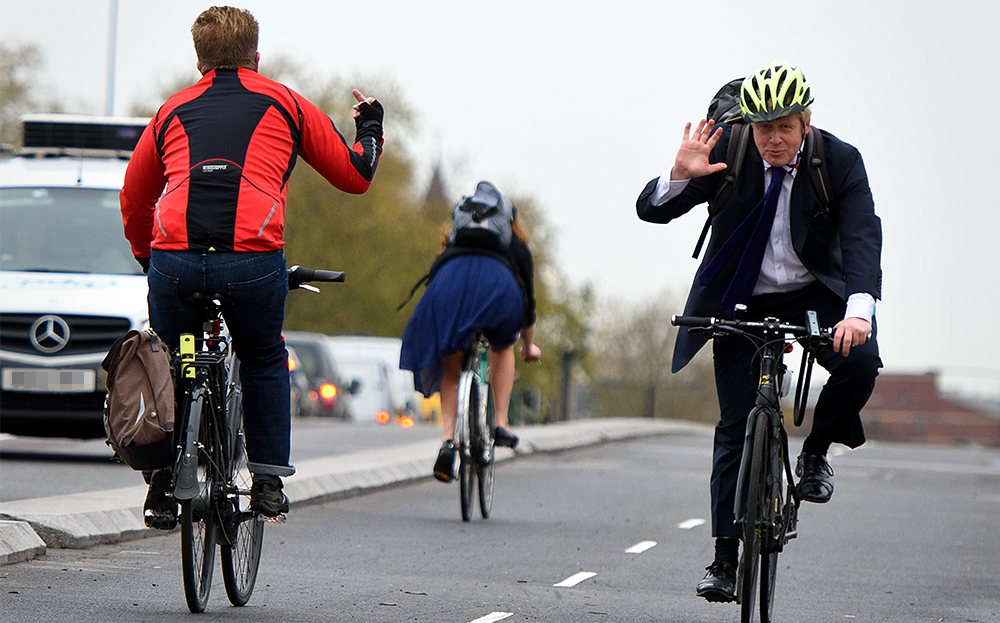 The image that went viral: a cyclist makes the hand gesture (photo: Ben Pruchnie/ Getty)
By chance, a Driving reporter captured the incident as he drove past, and our footage reveals the face of the disgruntled commuter. The video above shows the cyclist spotting Johnson, who is wearing a distinctive yellow helmet, before raising his arm and finger.
Johnson was then on the receiving end of more heckling as he announced the opening of a section of cycle superhighway that links Vauxhall to the Oval, in south London, providing dedicated lanes, separated from other traffic, for bicycles.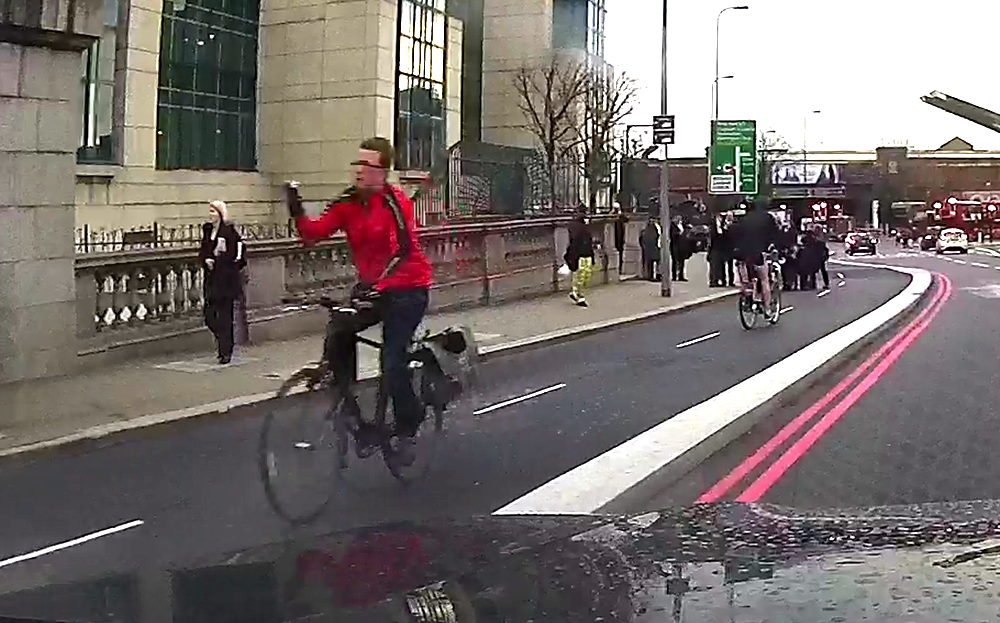 The cyclist's face, as captured on Driving's dashcam
The mayor, who is also the Tory MP for Uxbridge and South Ruislip, said working on the project had been painful because of the opposition of car enthusiasts in parliament.
"This is probably, in a hotly contested field, one of the most difficult things we have had to do," he said. "It has caused an awful lot of aggro, particularly with senior colleagues in parliament who like to travel around in cars."
Despite criticism from some residents, Johnson insisted most Londoners were supportive. "The people I met on the cycleway seemed to love it," he said.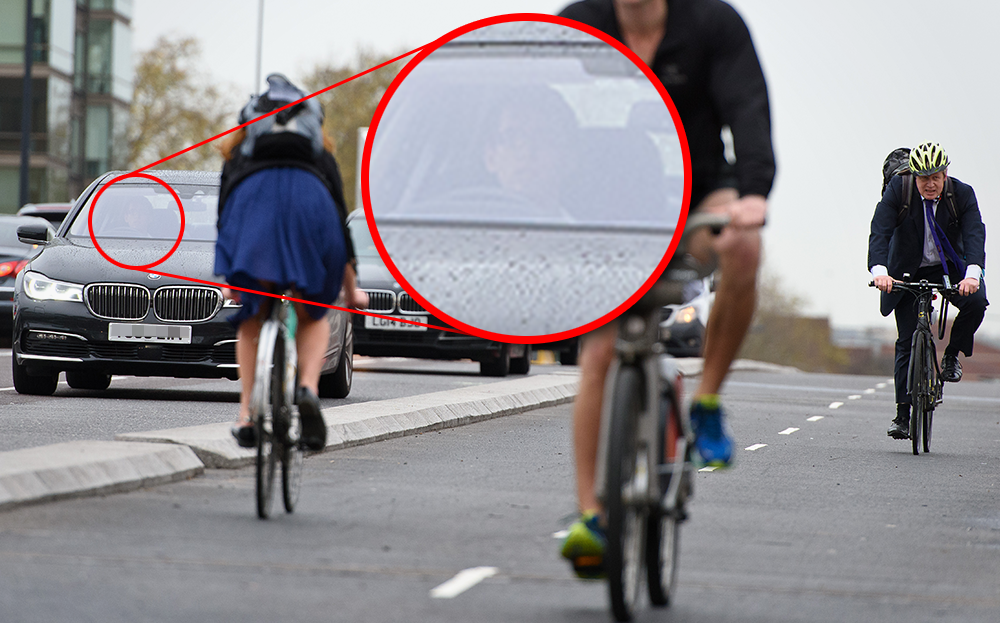 Our reporter Dominic Tobin driving past Boris Johnson moments before the cyclist made the rude hand signal (photo: Ben Pruchnie/ Getty)
The exchange was captured by a high-definition Kaiser Baas dashcam being tested for this website. The footage is clear enough to make out the rider's features, but we believe that one of our Best Buy cameras, listed here, would have produced better footage.
---
Click to read car REVIEWS or search NEW or USED cars for sale on driving.co.uk
---