Blow away the winter blues with new McLaren 675LT Spider
Another month, another new McLaren
---
Published 04 December 2015
NOBODY COULD accuse McLaren of being work-shy. It often seems as though the British sports car maker launches a new model every month, and keeping up with all the baffling model names and range structure, complicated technical developments and accompanying jargon requires car enthusiasts to keep a pocket spotters guide to hand at all times.
---
View the used McLarens for sale on driving.co.uk
---
It#s latest model, called the 675LT Spider, it's essentially a roadster version of the high-powered, 675LT coupé, which in itself is a higher performance derivative of the 650S, a car that superseded the MP4 12C. You can see where we're going with this: being an aficionado of McLarens doesn't get any easier.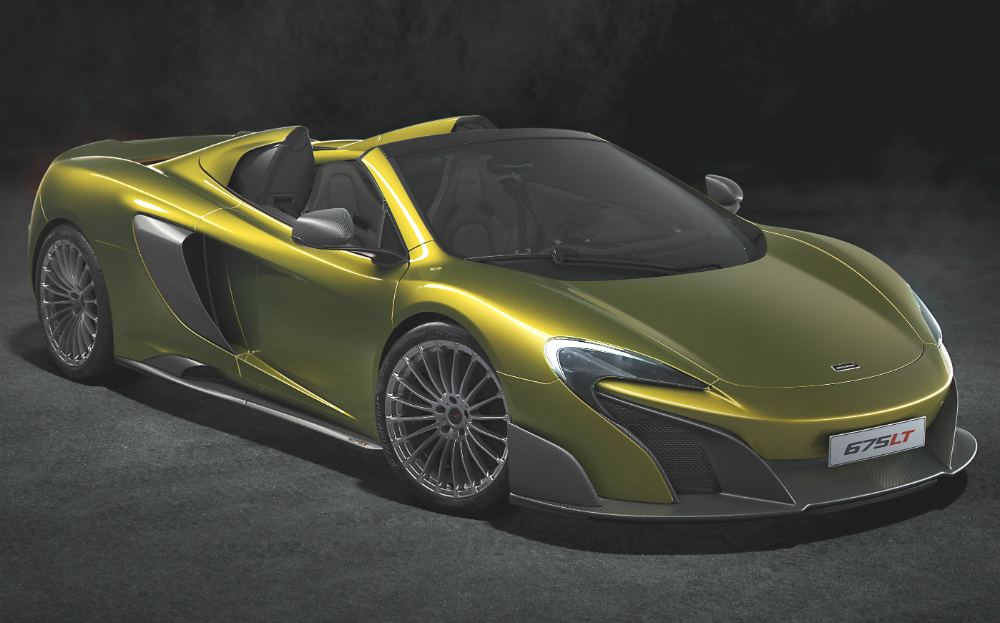 Affording one doesn't get any easier, either. The 675LT Spider costs an eye-watering £285,450. That's an appreciable rise over the £259,500 coupé version, or the £215,250 McLaren 650S Spider, and roughly £85,000 more than a Ferrari 488 Spider. What will buyers be getting?
Firstly, there's a degree of exclusivity. Only 500 will be made, says McLaren. Then there's the obvious addition of a retractable roof, compared with the coupe, which opens in 17 seconds and tucks itself away beneath a pair of buttresses. And finally there's the mouth-watering technical specification that goes into creating all LT (Long Tail) models.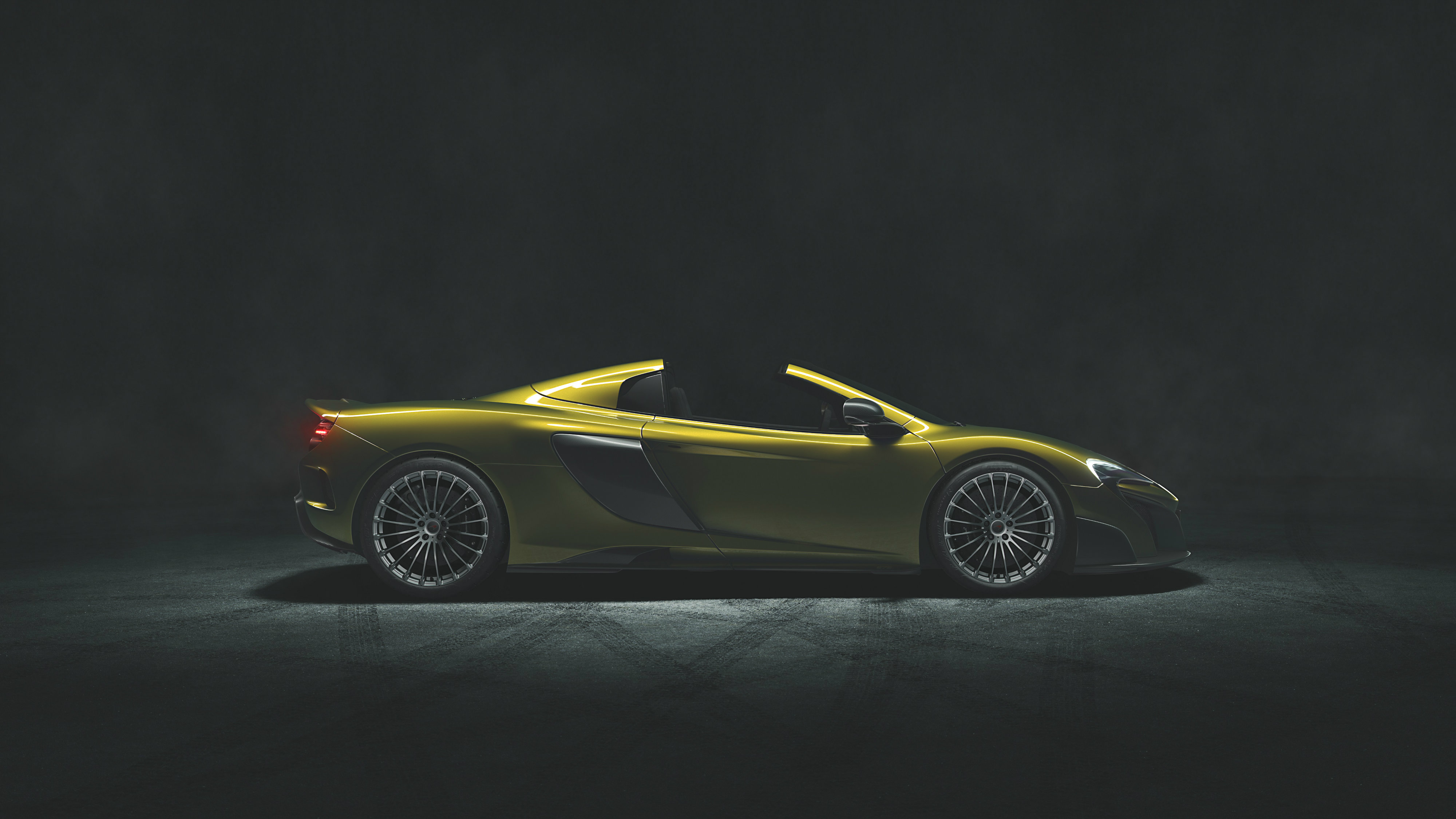 Engineers have worked hard to reduce the weight of the 675LT compared with equivalent 650S versions. Using carbon fibre body parts, a full 100kg has been cut, meaning it weighs 1270kg (a dry weight figure). Needless to say, with a twin-turbo, 3.8-litre V8 engine that develops 666bhp, the 675 LT Spider is something of a beast.
McLaren claims it can accelerate from 0-62mph in 2.9 seconds and the top speed is 203mph; that's almost identical to Ferrari's 488 Spider. The suspension settings are bespoke to LT models, and the car comes with Pirelli P Zero Trofeo R tyres, which are tailored to driving on race tracks.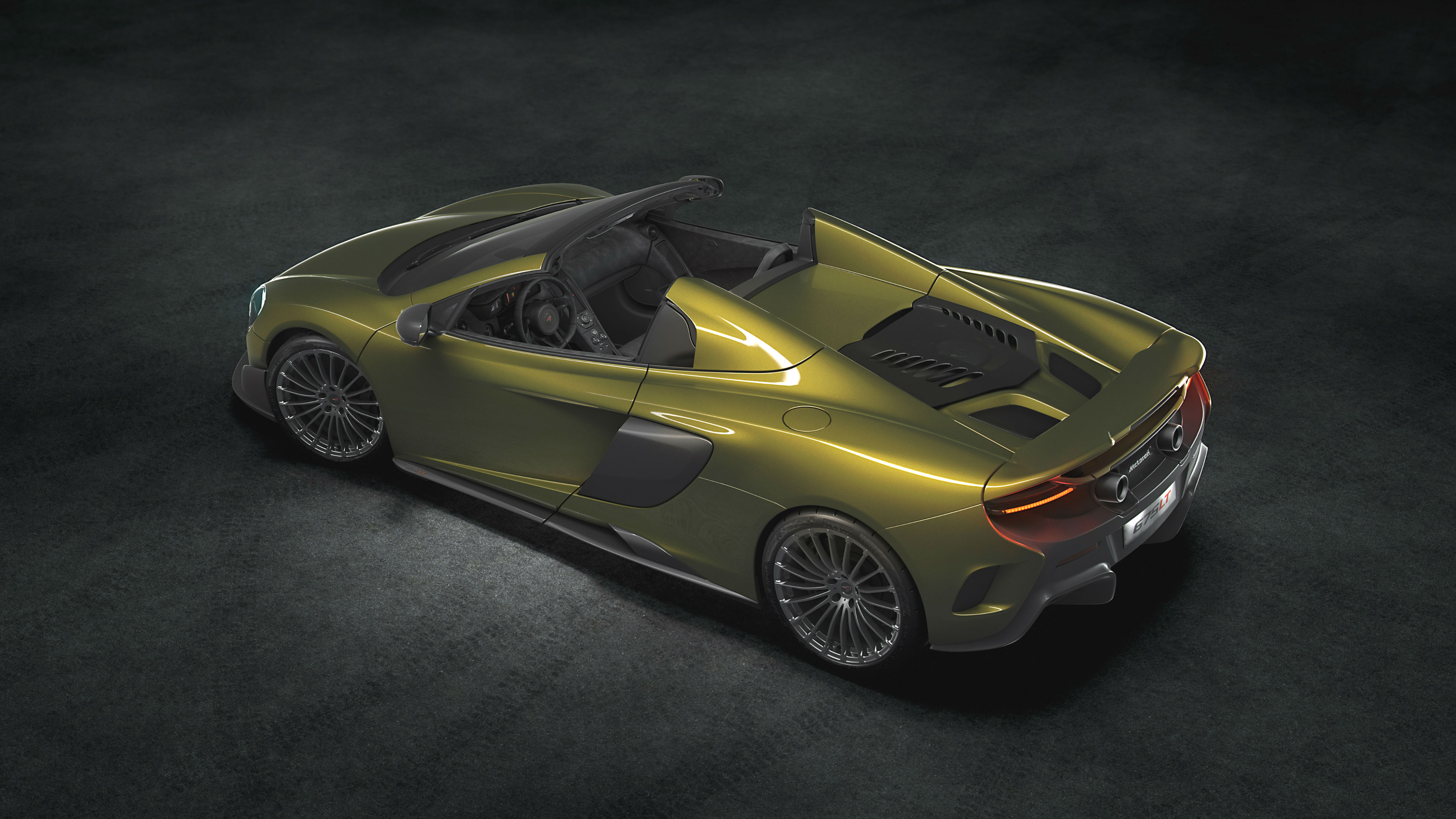 There are carbon-fibre sports seats in the cabin, the heating and ventilation controls are operated via a touchscreen system and air condition is not included — instead, buyers who want it must choose it as a no-cost option, and it adds 16kg to the car's weight.
---
Browse NEW or USED cars for sale on driving.co.uk
---