2016 Driving Rich List revealed: Bernie stays top despite £460m drop in wealth
Lewis Hamilton on course to become Britain's richest sportsman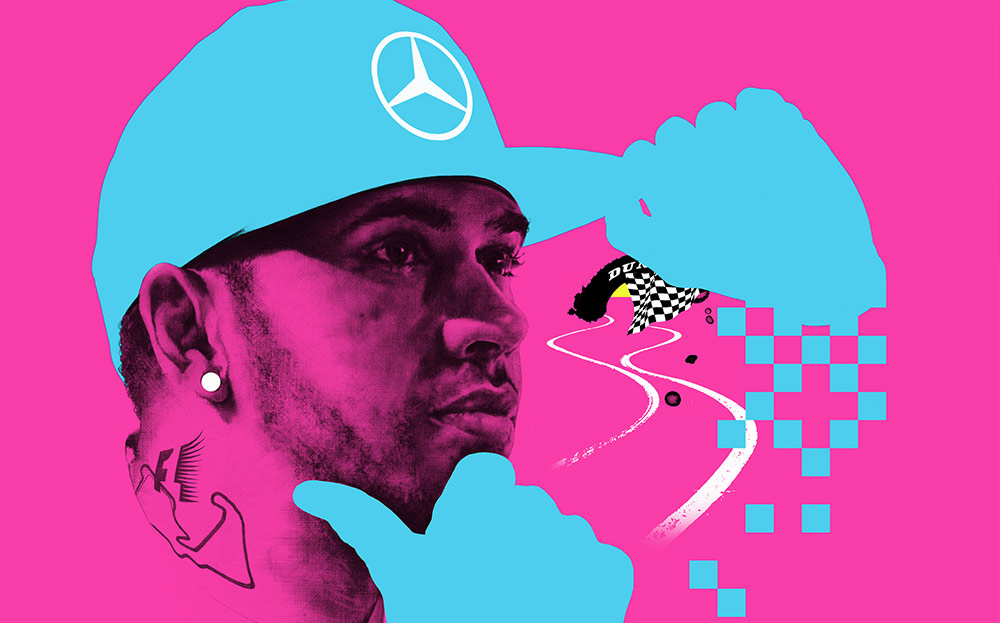 IS BERNIE ECCLESTONE untouchable? Many inside motor sport and among its millions of fans ponder that question daily, but it's also a thought that preoccupies some of the wealthiest people in world, who judge status by the number of figures in their bank balance.
Today The Sunday Times reveals the 2016 Driving Rich List, published in full below, and it shows that although Ecclestone's wealth has fallen by an eye-watering £460m in a year, the outspoken motor racing magnate remains comfortably the richest person in motoring.
Ecclestone's fortune is calculated at £2.48bn. That's a drop from £2.94bn in 2015, following a costly divorce from Slavica, his second wife, a row with the taxman and the declining health of Formula One (even he said recently that he would not pay to watch a grand prix). Even Bernie's big-spending daughters were factored into the sums this year.
---
Browse NEW or USED cars for sale on driving.co.uk
---
The chasing pack have seen their fortunes rise, on the whole, with significant gains by Mohsin and Zuber Issa, owners of the Euro Garages chain, John Bloor, the man behind Triumph Motorcycles' resurgence, and the Scottish car dealer Sir Arnold Clark.
New entries in the Driving Rich List include the husband and wife Toto and Susie Wolff, an F1 team boss and a racing driver, respectively.
Toto Wolff was appointed a director at the Mercedes AMG Petronas F1 team in 2013 and now owns a 30% stake in the team. Since joining Mercedes he has steadily sold off his shares in Williams F1 and HWA, netting £25m. He still has stakes in a rally parts dealer and a sports management operation. Mercedes AG Petronas was valued by Forbes magazine in its annual study of F1 teams at more than £470m in 2015, making Wolff's stake worth £141m.
The richest F1 driver is Lewis Hamilton, who is a new entry this year with £106m. His latest deal with Mercedes gives the 31-year-old a basic salary of £21.4m, rising to £27.6m with success bonuses. It sets him on the path to becoming Britain's richest sportsman, surpassing David Beckham.
---
Also read: CLASSIC FERRARI DEALER JOHN COLLINS ENTERS THE RICH LIST WITH £103M FORTUNE 
---
Hamilton owns a £20m Bombardier jet to take him to and from race circuits across the globe, a £10m apartment in Monaco and a home in the mountains of Colorado. He moved first to Switzerland and then to Monaco, where the tax regime is more generous than in Britain.
It is a far cry from his early days in karting, but even then, at the age of 10, he told Ron Dennis, the boss of McLaren, he would one day become a world champion with McLaren – a feat he achieved in 2008, becoming F1's youngest champion at the time.
Find the full list of Driving millionaires below.
1 Bernie Ecclestone and family, £2.48bn (-£460m)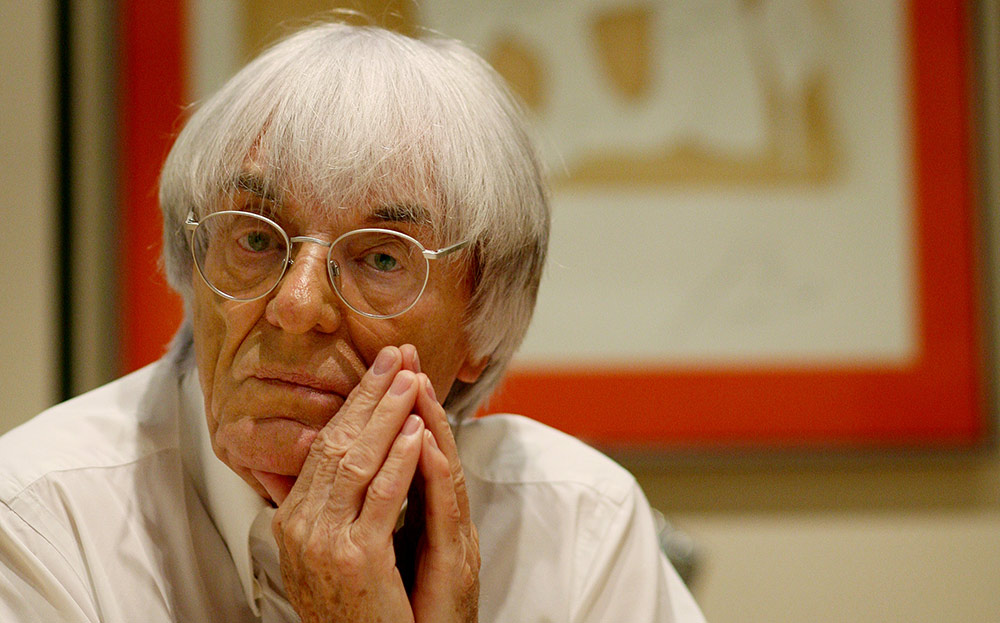 Last year: 1 (no change) | Source of wealth: Motor racing
Rich List 2016 says: 
Ecclestone, 85, the Formula One boss, warned recently that the sport was in the worst state it had ever been and he would not pay to take his own family to watch a grand prix. Harsh words coming from the man – a Suffolk trawlerman's son – who transformed the sport from a niche competition to a global phenomenon.
He remains in control of day-to-day operations, despite selling most of his holding. A bond issue in 1999 and the sale of a majority stake in 2006 netted Ecclestone £1.9bn, although a divorce from Slavica, his second wife, cost him a fortune.
He still retains 5.3% while his family's Bambino Trust has another 8.5%. Potential bidders have circled F1 with a £4bn-plus valuation mooted.
We clip his holding and other family assets back to £2.48bn: the business is not in good shape, with TV audiences falling, and his daughters, Tamara and Petra, are big spenders. He is also involved in a row with HMRC over a £1bn tax bill.
He married Fabiana Flosi, a Brazilian 46 years his junior, in 2012.
2 Georg and Emily von Opel, £1.4bn (+£100m)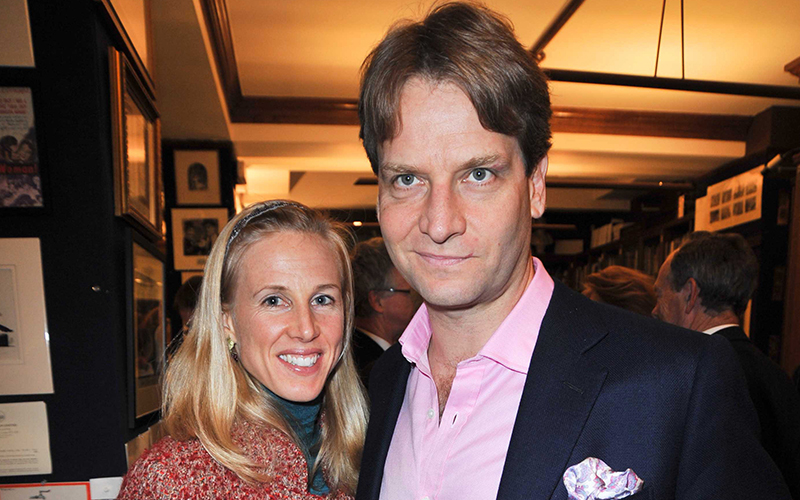 Last year: 2 (no change) | Source of wealth: Finance and property
Rich List 2016 says: 
Von Opel, 50 in May, is director of the London-based wind turbine investment vehicle GVO Wind and owns all of Hansa, a Swiss-based holding company with £1.4bn of assets.
A great-grandson of German car brand founder Adam Opel, he and his London-born wife Emily, 43, have five children and support underprivileged young people through their foundation. Other assets include a Hampshire estate.
3 John Bloor, £1.25bn (+£225m)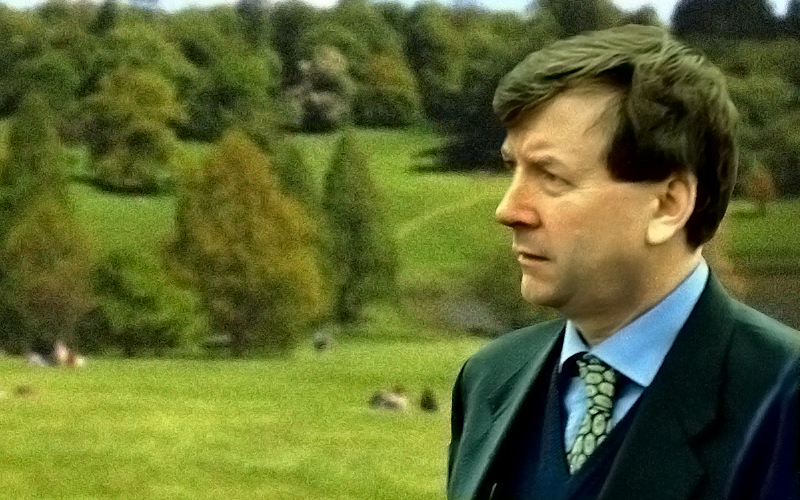 Last year: 3 (no change) | Source of wealth: Construction and motorcycles
Rich List 2016 says: 
A miner's son from Derbyshire, Bloor, 72, runs his own housebuilding operation. He bought the Triumph motorbike name for £150,000 and spent £80m on a new factory to revive the marque.
Bloor Holdings, parent of Triumph and the housebuilding business, saw profits soar to £96.2m in 2014-15, when it showed £562.5m net assets. It is worth £1.2bn and Bloor owns it all.
4 Sir Arnold Clark and family, £1.025bn (+£350m)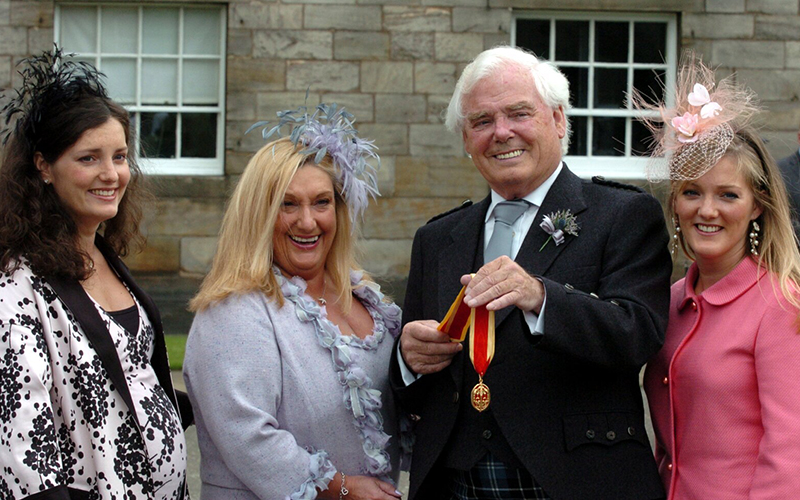 Last year: 4 (no change) | Source of wealth: Car sales
Rich List 2016 says: 
Clark, 88, is Britain's first billionaire car dealer. He started in 1954 and profits rose sharply in 2014 at Glasgow-based Arnold Clark Automobiles to a record £107.2m on record sales of £3.2bn.
The business, owned by Clark and his family, is worth £1bn. Other assets include the yacht Drum, once owned by Simon Le Bon.
Click here for the full car dealer Rich List, revealed exclusively by driving.co.uk
5 Mohsin and Zuber Issa, £700m (+£550m)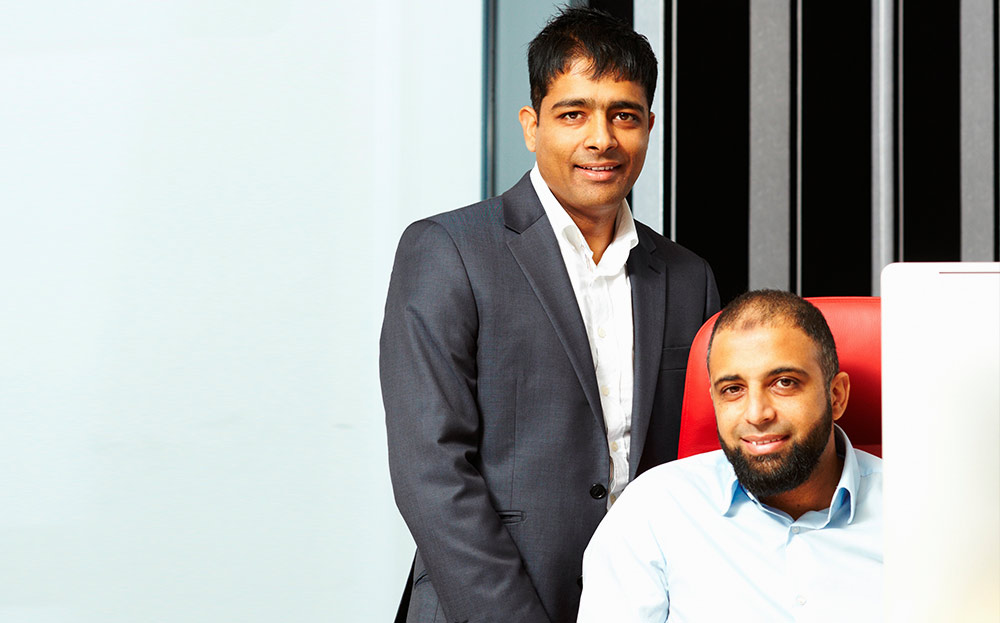 Last year: 22 (+17) | Source of wealth: Fuel distribution
Rich List 2016 says: 
In just 15 years, the Blackburn-based Issa brothers have turned their combined savings of £5,000, which they used to lease a single run-down garage in Bury, Greater Manchester, into the fast-growing Euro Garages chain, with 341 sites around Britain.
Their formula is straightforward: they acquire neglected service stations and smarten them up, offering partnerships to retailers including Spar, Greggs, Starbucks and Subway so motorists can grab some groceries or a bite to eat. As a result, only 25% of their profits come from fuel –down from 70% at a standard forecourt.
Working as co-chief executives, the brothers have defined roles: Mohsin, 45, takes charge of day-to-day operations, while Zuber, 44, handles strategy and acquisitions.
"We were sure we could make petrol stations more profitable than anyone else," Mohsin says. "Our father came to England in the 1960s and bought a filling station. We spent weekends there as children. It's in our blood."
The Issas take their responsibilities seriously, preparing young employees for management as the business grows. And there's no alcohol in their forecourt outlets: they don't believe it is ethical to sell drink to drivers.
Profits at Euro Garages reached £34.7m on £815.6m sales in 2014-15, and last October a private equity investor took a stake valuing the operation at £1.3bn. The Issas are majority shareholders.
6 Paddy McNally, £570m (+£60m)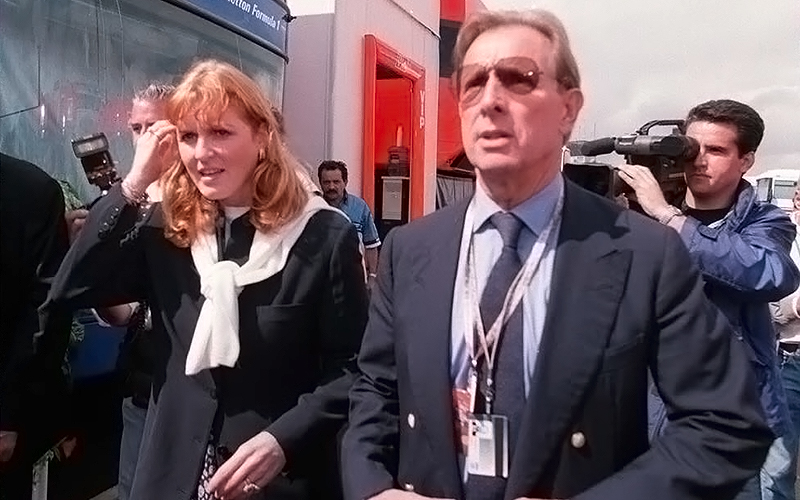 Last year: 5 (-1) | Source of wealth: Advertising and hospitality
Rich List 2016 says: 
McNally, 78, has retired from the Formula One hospitality business that made his fortune. A Donegal man, he started Geneva-based Allsport to handle trackside advertising at F1 circuits during races.
The Paddock Club, which caters for VIPs at the events, was sold by McNally for $350m. He owns the former Wiltshire home of James Bond author Ian Fleming.
7 Lord Edmiston, £540m (+£68m)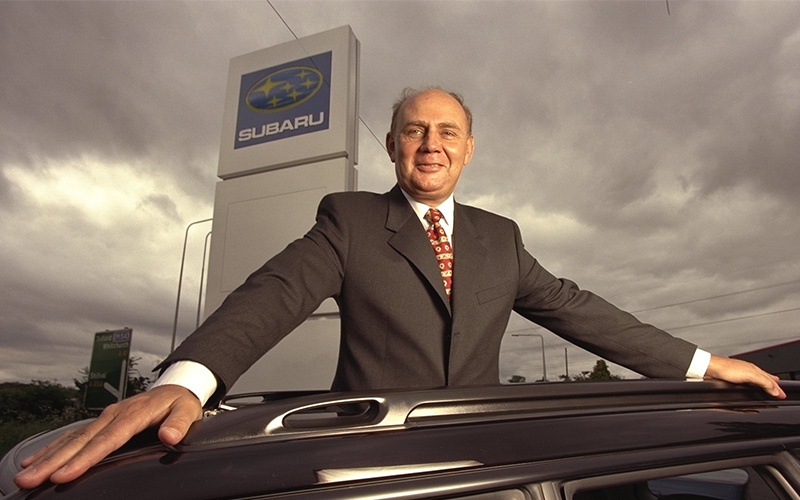 Last year: 6 (-1) | Source of wealth: Car sales and property
Rich List 2016 says: 
Edmiston, 69, launched Christian Vision, a global ministry working to reach 1bn people. The charity spent £17m last year and the Conservative peer donated a further £25.6m, taking its assets to more than £270m.
He announced earlier this year that he is to quit the Lords to spend more time on his charity work. His IM Properties, which he started after being made redundant, saw profits double to £33.2m in 2014. It is one of Britain's biggest importers of Far Eastern cars.
8 Sir Ronald Hobson, £470m (+£6m)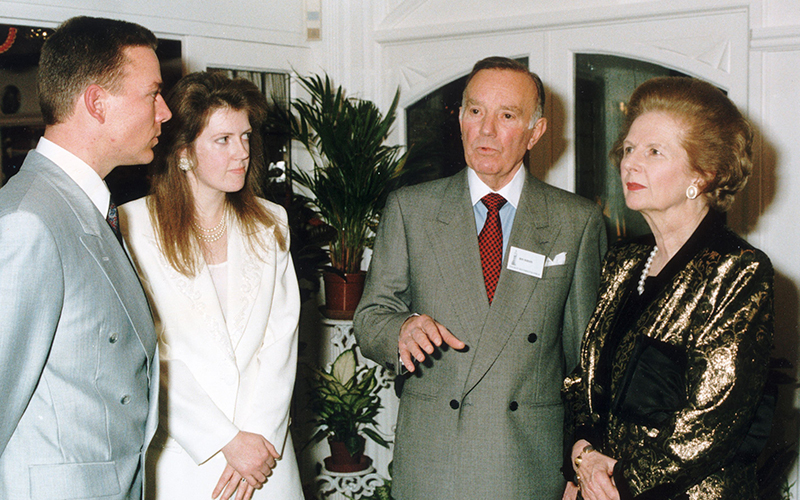 Last year: 7 (-1) | Source of wealth: Property
Rich List 2016 says: 
Hobson, 95, and Sir Donald Gosling (qv) built car parks on old Second World War bomb sites and collected £290m each, plus hefty prior dividends, when they sold National Parking Corporation. They later sold further property companies for £189m.
The Hobson Charity had net assets of £48m at the end of 2014-15.
9 Geoffrey Warren, £450m (+£50m)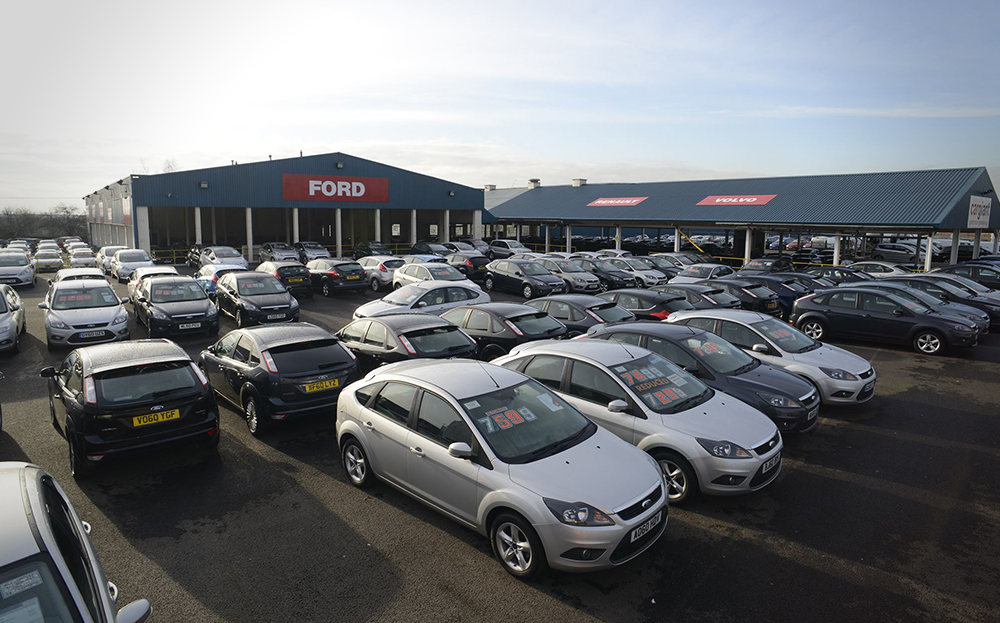 Last year: 10 (+1) | Source of wealth: Car sales and land
Rich List 2016 says: 
Warren, 61, wants to build a £5bn new town on his Cargiant supermarket's 45-acre site in Old Oak, part of a vast regeneration scheme in west London. QPR, the football club it used to sponsor, wants to build a stadium on the land, but Cargiant has rejected the proposal.
Warren owns the £350m operation. It hopes to submit a planning application by the end of the year and relocate its car sales by 2021.
10 Sir Donald Gosling, £432m (+£5m)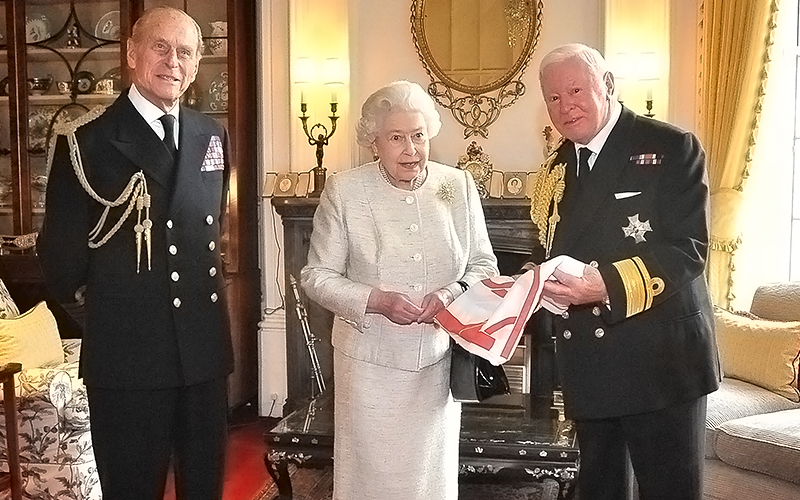 Last year: 8 (-2) | Source of wealth: Property
Gosling's passion is the sea. He is a benefactor to naval charities and lent the superyacht, Leander G, to the Queen for her diamond jubilee in 2012. He has just sold it.
He started the National Parking Corporation with Sir Ronald Hobson (qv) and they each netted £290m when it was sold in 1998. Gosling, 87, runs a charitable foundation.
The richest of the rest in motoring
For details on the people below, view the list on the Sunday Times website.
| | | | |
| --- | --- | --- | --- |
| 11(10) | Jack Tordoff and family | £383 | +£15m |
| 12(new) | Gerald Ronson and family | £350 | New |
| 13=(12) | Sukhpal Singh Ahluwalia | £300 | +/-£0m |
| 13=(11) | Ron Dennis | £300 | -£50m |
| 13=(13) | Lord Heseltine and family | £300 | +£20m |
| 16(21) | Nigel Spokes and family | £270 | +£110m |
| 17(new) | Toto and Susie Wolff | £240 | New |
| 18=(15) | Tony Bramall and family | £210 | +£2m |
| 18=(new) | Sir Michael Marshall and family | £210 | New |
| 20=(new) | Graham Peacock | £200 | New |
| 20=(new) | Susan Tobbell | £200 | New |
| 22(16) | Keith Bradshaw and family | £190 | +£10m |
| 23(new) | Alasdair Locke | £180 | New |
| 24=(20) | Rodger Dudding | £170 | +£8m |
| 24=(17) | Sir Peter Vardy and family | £170 | -£5m |
| 26(19) | Sir Colin Giltrap | £168 | +£1m |
| 27(18) | John Griffin and family | £165 | -£5m |
| 28(14) | Tony Quinn | £156 | -£66m |
| 29(new) | Michael Hunt and family | £154 | New |
| 30(24) | Douglas Park and family | £146 | +£14m |
| 31(23) | Daryl Foster | £140 | +/-£0m |
| 32(25) | Sir Tom Farmer | £130 | +/-£0m |
| 33(new) | The Marquess of Bute | £122 | New |
| 34=(33=) | Derek Hood | £120 | +£20m |
| 34=(26=) | Terry Lister and family | £120 | +/-£0m |
| 34=(26=) | Andrew Page and family | £120 | +/-£0m |
| 34=(29) | Max Smith-Hilliard | £120 | +£5m |
| 34=(26=) | Kevin Wheatcroft | £120 | +/-£0m |
| 39(new) | Michael Loughran and family | £112 | New |
| 40=(33=) | The Duke of Richmond and Gordon and family | £110 | +£10m |
| 40=(30) | Neil Trotter | £110 | +/-£0m |
| 42(40) | Martin Birrane | £109 | +£25m |
| 43=(31) | David and Betty Carr | £106 | +£3m |
| 43=(38) | Lewis Hamilton | £106 | +£18m |
| 45(new) | Guy Harwood and family | £105 | New |
| 46=(new) | John Collins | £103 | New |
| 46=(32) | Graham Dacre | £103 | +£1m |
| 48=(33=) | Ross Brawn | £100 | +/-£0m |
| 48=(33=) | James Hull | £100 | +/-£0m |
| 48=(new) | David Newman | £100 | New |
| 51(new) | Hugh and Loreen Nicholl and family | £90 | New |
| 52(new) | Richard Teatum and family | £85 | New |
| 53(41) | Eddie Irvine | £80 | +/-£0m |
| 54(42) | David Agnew and family | £75 | +/-£0m |
| 55(new) | Trevor Mather | £74 | New |
| 56(44) | Ken Cheevers and family | £50 | -£10m |