Arnold Clark becomes first billionaire car dealer, 2016 Rich List reveals
£350m turbo boost for Glasgow businessman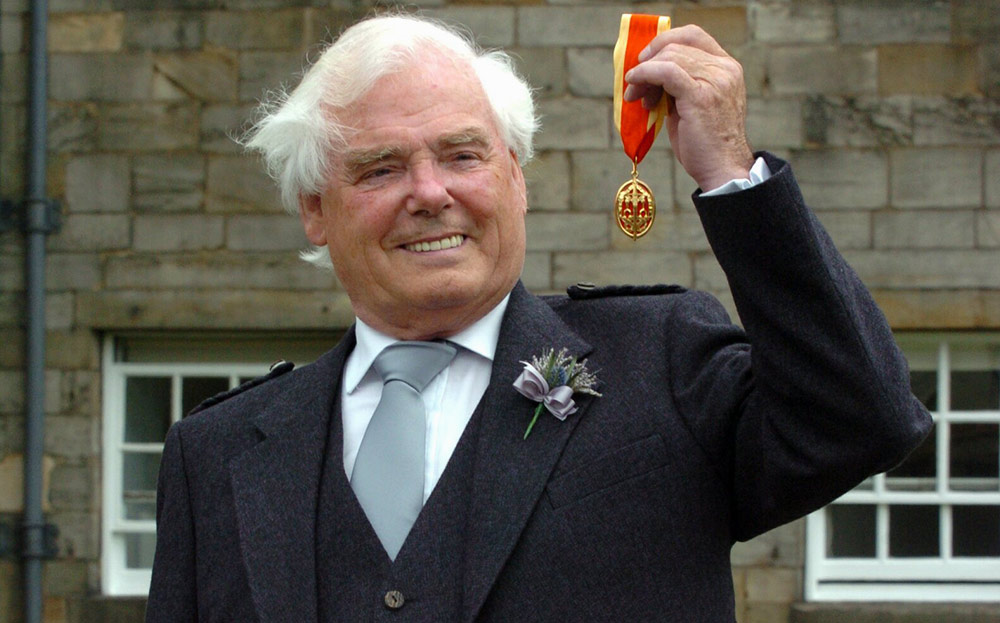 SIR ARNOLD CLARK has become the first billionaire car dealer after the wealth of his family rose £350m in a year to £1.025bn.
Clark, 88, has greatly increased the gap between himself and Lord Edmiston, the second-wealthiest car dealer, according to The Sunday Times Rich List 2016, published tomorrow. It will say that Arnold Clark Automobiles, based in Glasgow, saw profits rise sharply in 2014 to £107.2m on record sales of £3.2bn. Other family assets include the yacht Drum, once owned by Simon Le Bon.
The business was founded in the early 1950s, after Clark, who worked for a car hire company, saved up enough money to buy a Morris Ten Four for £70. It was restored and then sold for a profit, and Clark began buying and selling more cars. He opened his first showroom in 1954.
---
Browse NEW or USED cars for sale on driving.co.uk
---
Sir Arnold Clark and family are worth nearly twice as much as Edmiston, 69, who owns IM Properties, one of Britain's biggest importers of Far Eastern cars. Its profits doubled to £33.2m in 2014.
Last year the Conservative peer, whose wealth is calculated at £540m, donated £25.6m to Christian Vision, a global ministry he founded; it spent £17m in the same period.
Below Clark and Edmiston in the car sales rich list are Geoffrey Warren (£450m), Jack Tordoff and family (£383m), Tony Bramall and family (£210m) and Sir Michael Marshall and family (£210m), a new entry, whose Marshall of Cambridge (Holdings) recently floated its car dealership, worth £115m.
Other new entries in the list include Michael Hunt, who made his fortune building the £1bn Nissan UK car operation, Guy Harwood, whose father established Harwoods of Pulborough, and John Collins, who made his millions seller classic Ferraris (read more here).
Return to driving.co.uk next week for the full Driving Rich List.
2016 SUNDAY TIMES RICH LIST: WEALTHIEST CAR DEALERS
| | | | |
| --- | --- | --- | --- |
| Rank | Name | Worth £m | Rise/Fall |
| 1(1) | Sir Arnold Clark and family | £1,025 | +£350m |
| 2(2) | Lord Edmiston | £540 | +£68m |
| 3(3) | Geoffrey Warren | £450 | +£50m |
| 4(4) | Jack Tordoff and family | £383 | +£15m |
| 5=(5) | Tony Bramall and family | £210 | +£2m |
| 5=(new) | Sir Michael Marshall and family | £210 | New |
| 7(6) | Keith Bradshaw and family | £190 | +£10m |
| 8(7) | Sir Peter Vardy and family | £170 | -£5m |
| 9(8) | Sir Colin Giltrap | £168 | -£1m |
| 10(new) | Michael Hunt and family | £154 | New |
| 11(9) | Douglas Park and family | £146 | +£14m |
| 12=(13) | Derek Hood | £120 | +£20m |
| 12=(10) | Terry Lister and family | £120 | +/-£0m |
| 14(11) | David and Betty Carr | £106 | +£3m |
| 15(new) | Guy Harwood and family | £105 | New |
| 16=(new) | John Collins | £103 | New |
| 16=(12) | Graham Dacre | £103 | +£1m |