Top 100 Cars 2014: Top 10 Superminis
Big personality in a small body
---
Published 26 October 2014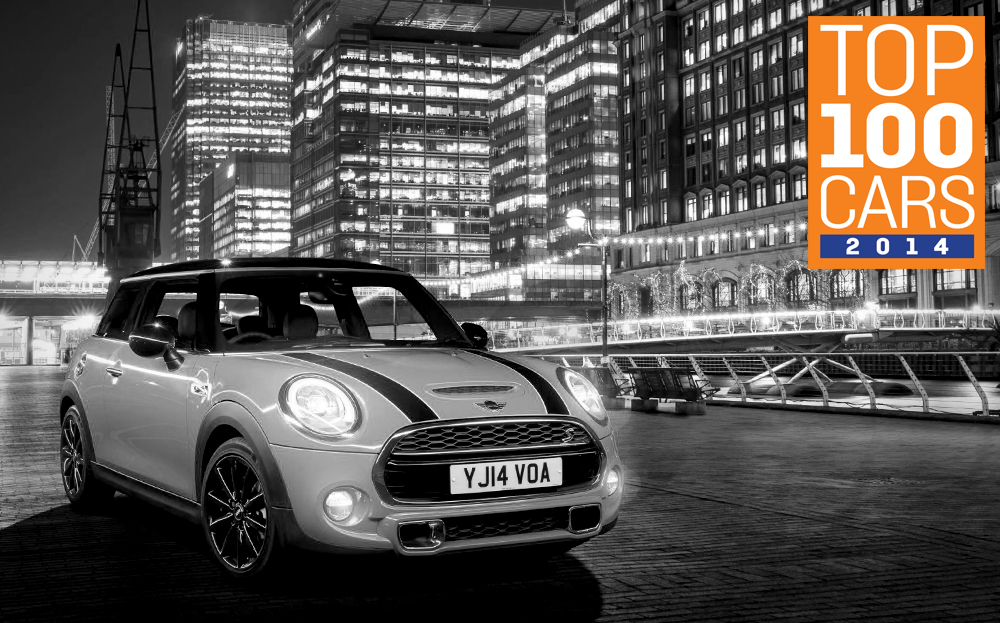 SUPERMINIS ROCK. Drive a really good one and you may find yourself considering anything bigger or more expensive as pointlessly profligate. They weren't always this way, though. Twenty years ago there were no supercool shopping cars made by premium brands such as BMW's Mini and Audi. And those that did exist — the Ford Fiestas and Renault Clios of their era — were noisy and uncomfortable.
How have they become so good? One reason is that for years it was not superminis but family cars that were consistently the bestselling vehicles, attracting the biggest slice of manufacturers' investment. Now superminis outsell family cars so more money than ever is being pumped into their development.
As buyers downsize and search for cheaper motoring in the face of rising costs expect the popularity of these cheap-to-buy and cheap-to-drive runarounds to rise further, attracting even more innovation.
1 Mini Hatchback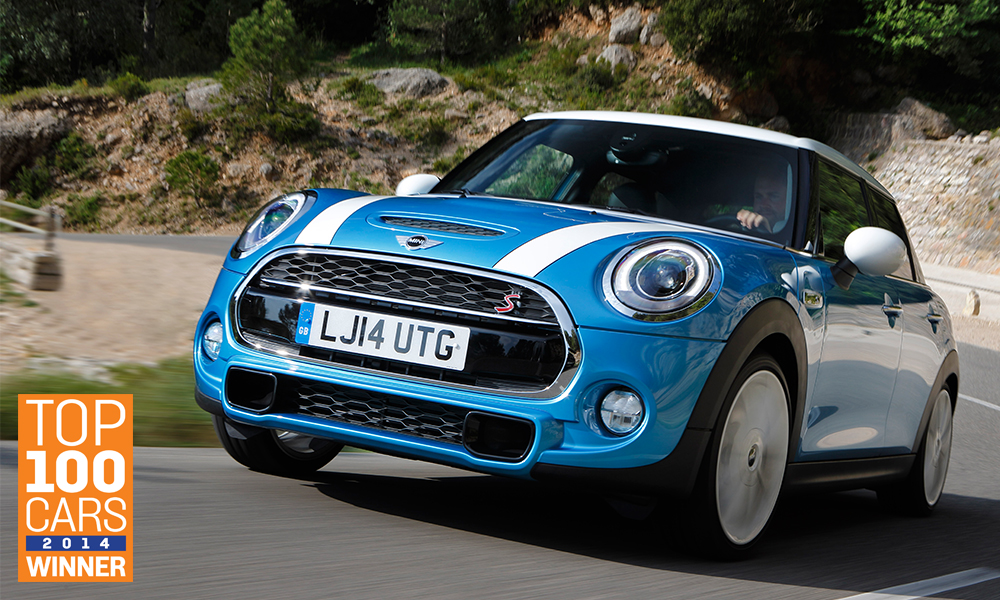 Look in the hot hatchback and coupé section and you'll see that the Ford Fiesta ST sits higher up the charts than the Mini Cooper S. But here the roles reverse. The reason is simple: away from the tyre-burning world of hot hatches, the rest of the Mini range is in a different league from its rivals and the car must now stand as the most desirable small hatchback of its time.
Clarkson says … "Even if you're a 22-year-old girl who works in a nail salon you are buying a Mini because deep down you know its predecessor won the Monte Carlo rally three times"
The Hatch has all the talents you expect in a Mini: BMW build-quality and a funky interior, and the lowered-powered versions are genuinely fun to drive, in some ways more so than the Cooper S, thanks to a new range of characterful three-cylinder 1.2 and 1.5-litre engines. These can generate astonishing numbers, such as those of the mid-range Cooper: top speed of 130mph, less than eight seconds to 62mph and more than 60mpg. This latest Mini also has superb ride quality — something its predecessor lacked. In short, it's all the pleasure of the old Mini, with none of the pain.
Price: £13,750-£20,050
Our pick: Cooper, £15,300
Engine: 1499cc, 3 cylinders, turbo
Acceleration: 0-62mph: 7.9sec
Top speed:130mph
Fuel | CO2: 62.8mpg | 105g/km
Browse the Minis for sale on driving.co.uk
2 Ford Fiesta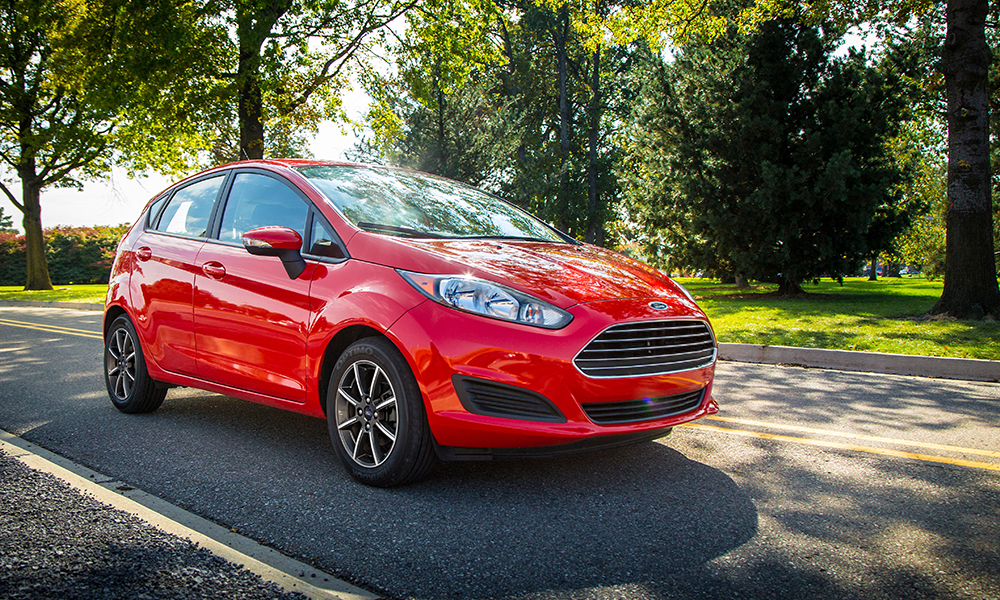 Six years after it first went on sale, the latest Fiesta is still vying for the top spot. There are two reasons for this longevity: the sound design it was given when launched in 2008 and a process of continual improvement ever since. This is the affordable car with an answer to everything. It's good-looking enough to make a fashion statement yet is sufficiently functional to fulfil its primary purpose of being a shopping car. Its brilliant 1-litre engine gives superb performance and fuel economy.
Price: £9,995-£19,250
Our pick: Fiesta 1.0T EcoBoost 100PS stop-start 5dr, £15,545
Engine: 999cc, 3 cylinders, turbo
Acceleration: 0-62mph: 11.2sec
Top speed: 112mph
Fuel | CO2: 65.7mpg | 99g/km
Browse the Ford Fiestas for sale on driving.co.uk
3 Dacia Sandero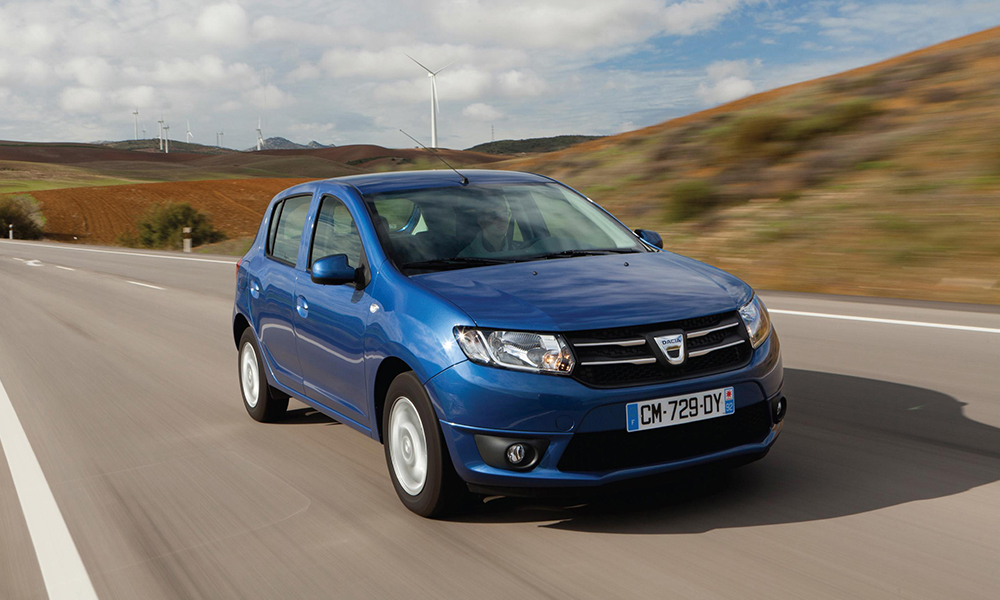 How can we ignore a car that costs less than some manufacturers charge to put fancy brakes on their vehicles? Quite easily, if the Dacia Sandero were as bad a car as used to emerge from eastern Europe. The factory might be Romanian but the car is entirely credible. Don't expect any frills — even a radio is an option on the entry-level Access model — but you will get a well-built car with five doors and good space inside. It's no rocket ship but if you just want simple, honest, cost-effective transport, Britain's cheapest car is also one of its best.
Price: £5,995-£10,345
Our pick: Sandero Ambiance TCe90, £7,595
Engine: 898cc, 3 cylinders, turbo
Acceleration: 0-62mph: 11.1sec
Top speed: 109mph
Fuel | CO2: 56.5mpg | 116g/km
Browse the Dacia Sanderos for sale on driving.co.uk
4 Volkswagen Polo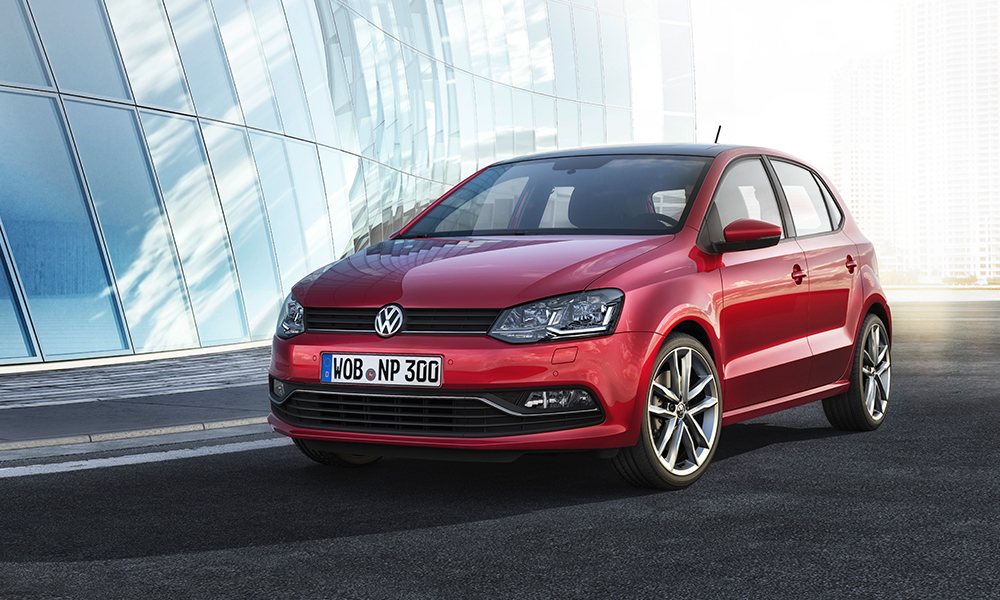 The VW Polo is the world's most sensible car. The ride comfort is good, there is precious little noise on the move, there's enough space for four adults plus some luggage and it is frugal to own and run. All these things are endearing traits in a supermini.
The reason it falls behind the Dacia is that it's not great value for money. Also, a Fiesta is better to drive and the Mini puts a smile on its owner's face in a way that no Polo could ever manage. But if none of that matters to you, this is probably the most obvious choice of any small car on sale.
Price: £11,100-£19,715
Our pick: Polo 1.2 TSI 90 SE 5dr, £14,360
Engine: 1197cc, 4 cylinders, turbo
Acceleration: 0-62mph: 10.8sec
Top speed: 114mph
Fuel | CO2: 60.1mpg | 107g/km
Browse the VW Polos for sale on driving.co.uk
5 Vauxhall Corsa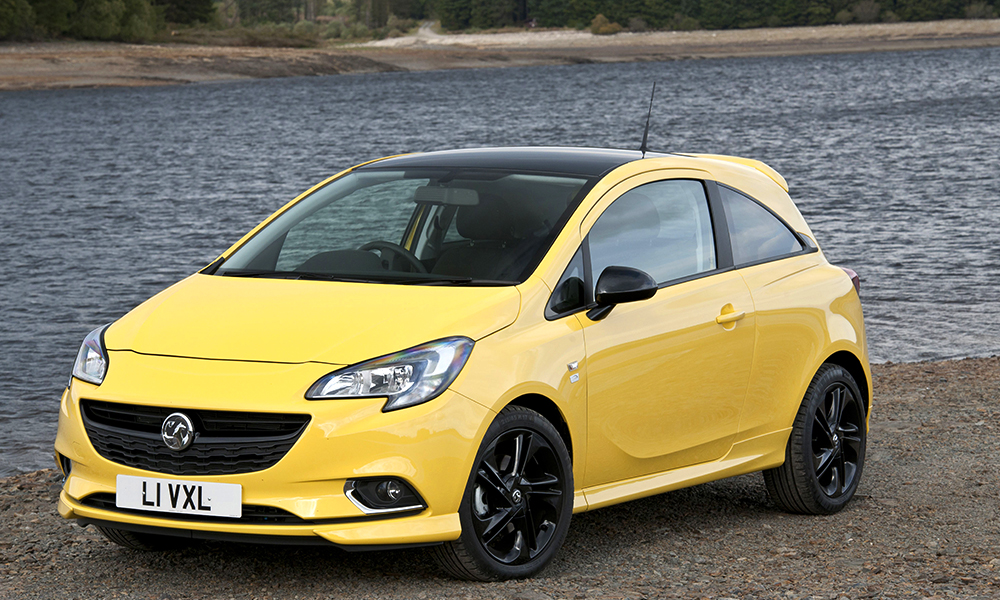 First, a word of caution about which new Corsa not to buy: many of the cheaper versions of this popular small car will come with suspension and steering that are distinctly lacklustre when deliveries start early next year. Other versions, including the more expensive Limited Edition and SRi VX-Line, will have sport suspension and steering, and they're great. Make sure you find out which one yours has before buying.
All Corsas offer decent build quality and have more space inside than a Mini or Fiesta.
Price: £8,995-£16,235
Our pick: Corsa 1.0 115PS ecoFlex SRi VX-Line stop-start 3dr, £14,460
Engine: 998cc, 3 cylinders, turbo
Acceleration: 0-62mph: 10.3sec
Top speed: 121mph
Fuel | CO2: 57.6mpg | 114g/km
Browse the Vauxhall Corsas for sale on driving.co.uk
6 Toyota Yaris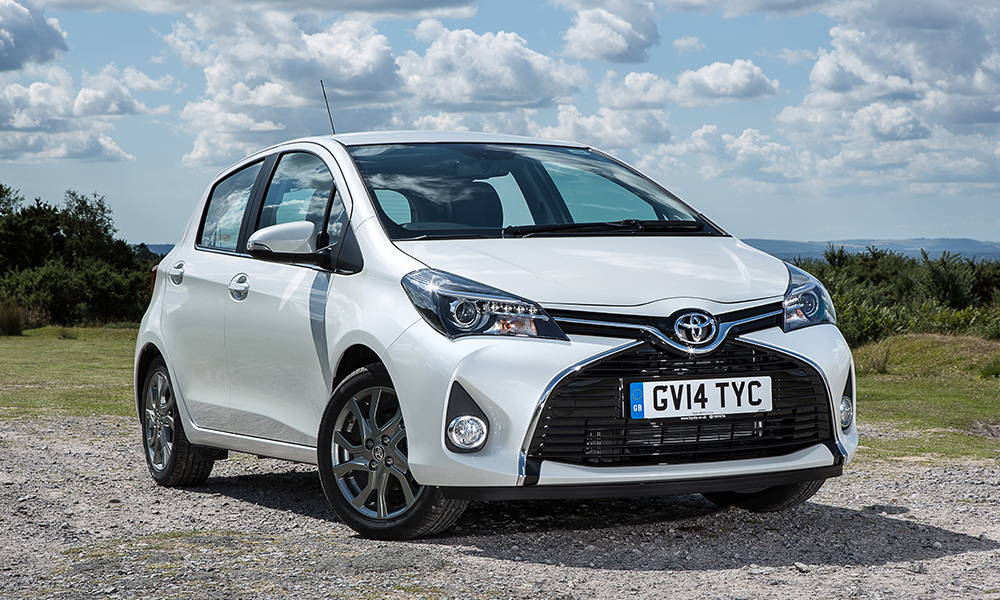 Price: £10,995-£17,695
For Relatively spacious; cheap to run; five-year warranty
Against Lacks the fun driving experience of a Mini or Fiesta and the quality of a Polo
Browse the Toyota Yaris for sale on driving.co.uk
7 Citroën DS3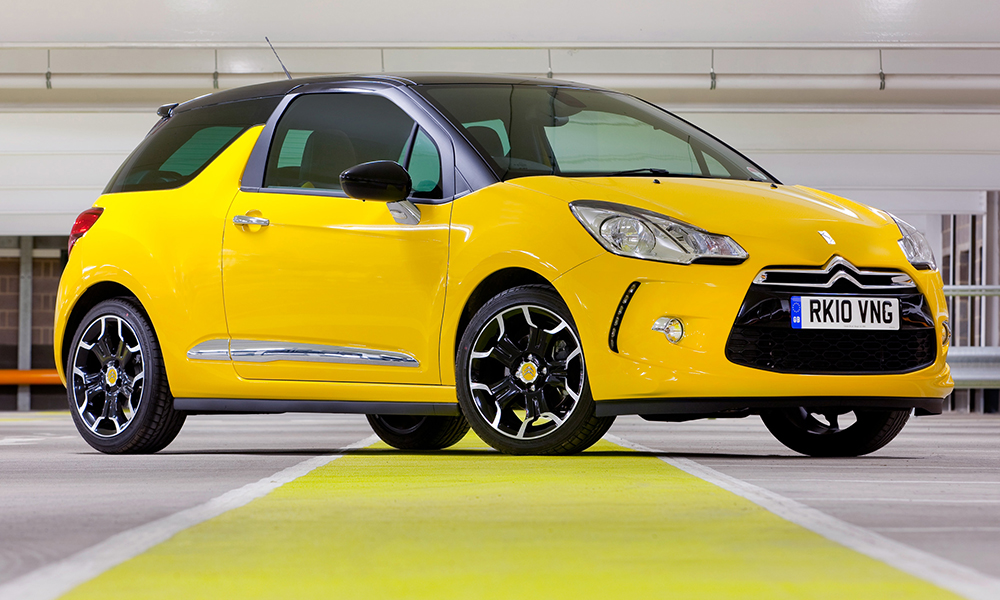 Price: £12,865-£23,220
For Funky styling; fun to personalise; supple ride comfort
Against Only available as a three-door; not as good to drive or as well made as a Mini
Browse the Citroen DS3 for sale on driving.co.uk
8 Peugeot 208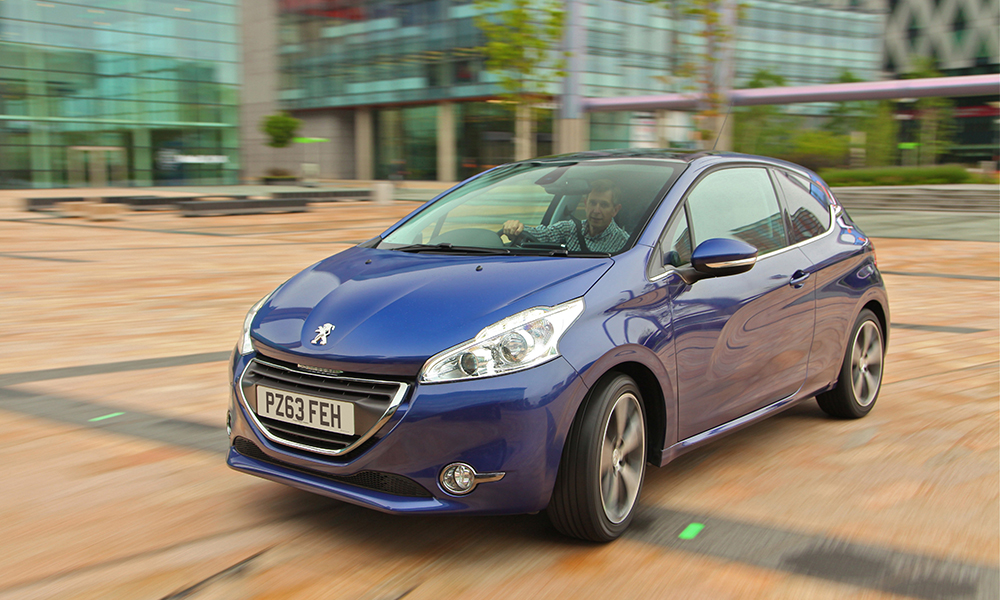 Price: £9,995-£19,750
For Good looks; quite frugal
Against Rear seats are cramped; poor location of dial above steering wheel
Browse the Peugeot 208s for sale on driving.co.uk
9 Audi A1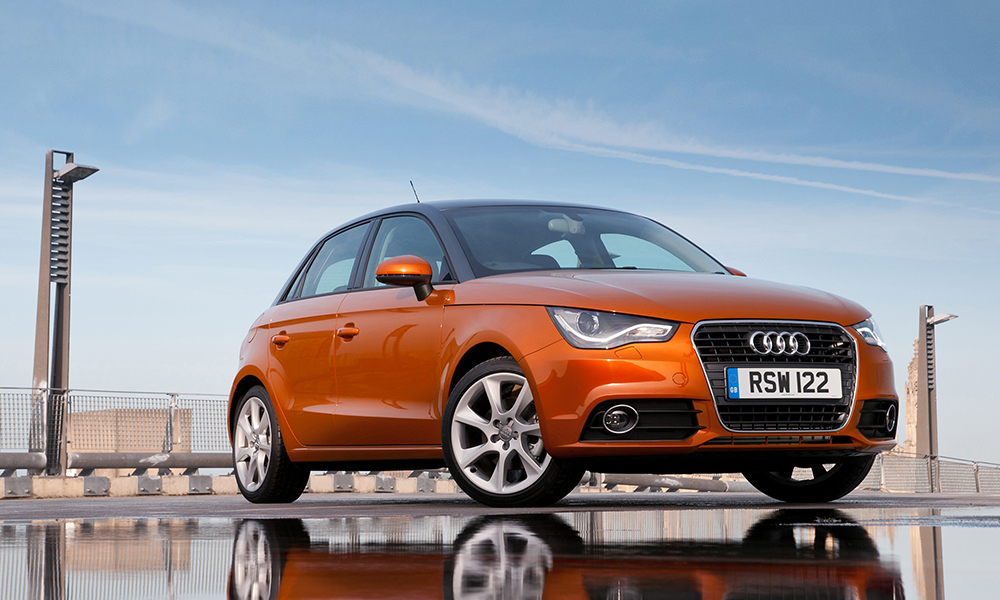 Price: £14,115-£25,635
For Great looks; classy interior,; good choice of engines
Against It sits on a Polo platform; very expensive; cramped cabin
Browse the Audi A1s for sale on driving.co.uk
10 Suzuki Swift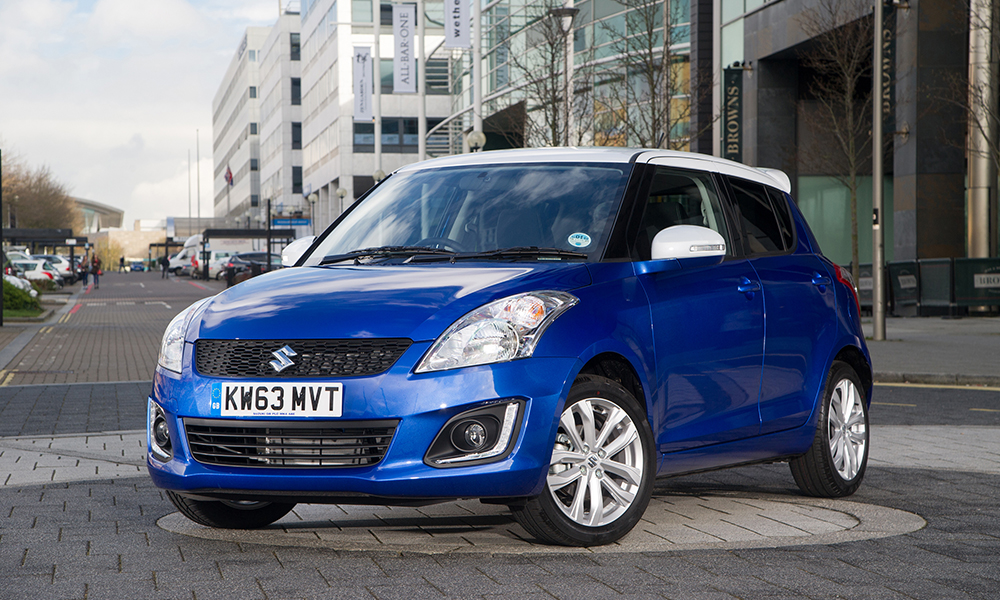 Price: £10,799-£16,439
For Stands out from the crowd; peppy engines; fun to drive
Against Drab interior design; not much space inside; quite expensive
Browse the Suzuki Swifts for sale on driving.co.uk
Vote for your favourite!
Top 100 Cars 2014 sections
---
Search for and buy your next car on driving.co.uk
---
Top 100 Cars 2014: the fine print
Top 100 Cars is compiled by Andrew Frankel, Joseph Dunn, Dominic Tobin and James Mills. Prices are correct at the time of going to press; fuel-economy figures are for the combined urban and extra-urban cycle (source: Newspress); electric-car prices quoted include government grants where applicable.