Top 100 Cars 2014: Top 10 City Cars
A gift to urbanites from the god of small things
---
Published 26 October 2014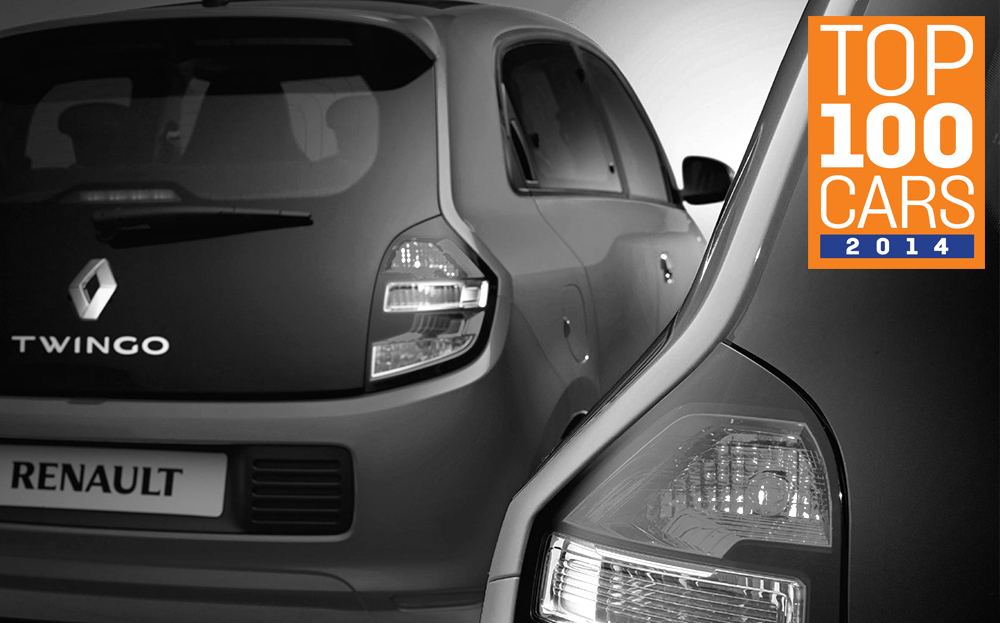 IT'S NO longer sufficient for a city car simply to be small enough to park in the tightest space, have the boot space for a supermarket shop and boast the turning circle of a black cab; today they have to be frugal beyond belief too.
We are already used to the London congestion zone that rewards low-emission vehicles and this is only the start: ultra-low or even emission-free urban centres are only a matter of time and if city cars are to survive the transition, they will have to evolve like never before.
Clarkson says: "I'm never going to buy a city car, because I'm a snob. But if you're not and you just want some wheels, this is the only area of the marketplace that matters"
Not that this will be a problem: these tiny vehicles have been the masters of adapting to suit their environment since they first appeared as smaller cousins to the more common supermini. From their 1-litre engines to the adoption of cute and friendly looks, they have always appealed to buyers' changing demands. Today's crop could be the last of the petrol-powered models; as battery costs drop, this category will be dominated by electric cars.
1 Volkswagen Up!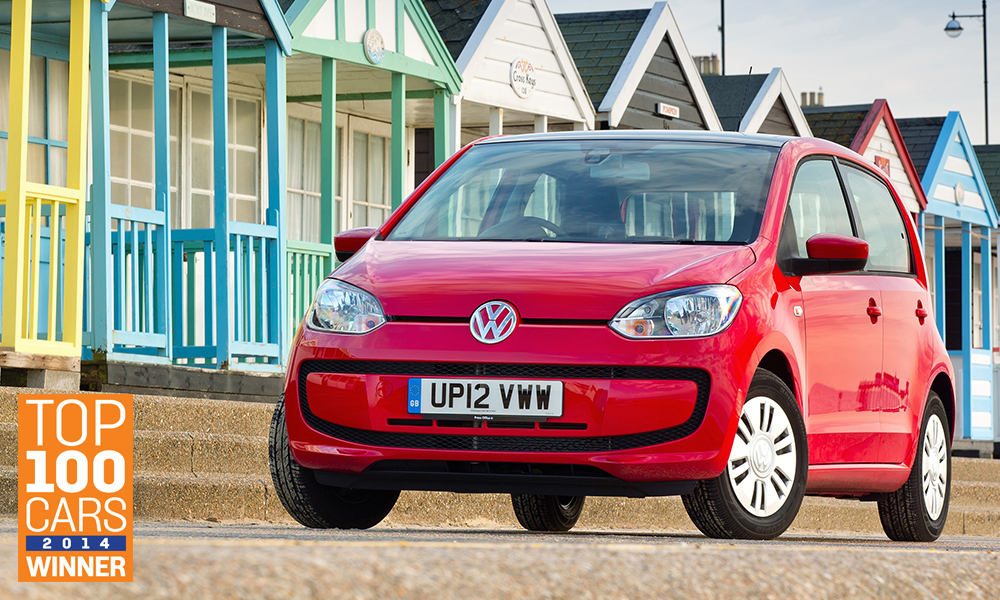 For Volkswagen Up! feel free to read Skoda Citigo (our winner last year) or Seat Mii for they are all the same car with different badges on the front. The VW wins the category this year because unlike the other two it is now available in all-electric form (see electric cars). However, the e-Up! is still too expensive for most to consider, which means buyers will look at the other variants.
The Up! is available with three or five doors and has five trim levels. It starts with the Take Up! and reaches to the top-spec High Up! trim. In between are the Move Up! and the recently added Groove Up! and Rock Up! editions. The pick of the bunch is the five-door Move Up!, which offers enough comfort and refinement, plus the supreme VW build quality and badge prestige but still comes in at barely more than £10,000
Price: £8,635-£24,525
Our pick: Move Up! (5-door), £10,045
Engine: 999cc, 3 cylinders
Acceleration: 0-62mph: 14.4sec
Top speed: 99mph
Fuel | CO2 62.8mpg | 105g/km
Browse the Volkswagen Up!s for sale on driving.co.uk
2 Renault Twingo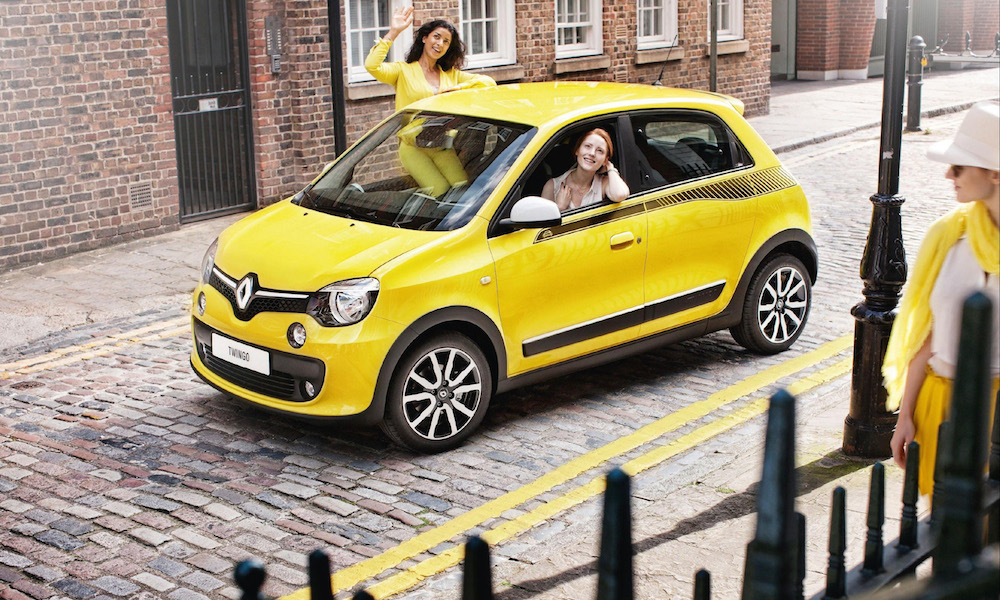 In the 1950s cute, rear-engined, rear-wheel-drive cars of the people were common — the Fiat 500, Renault 4CV and Volkswagen Beetle all put their motors on top of the driven wheels because that was the most space-efficient place for it to be. Then the Mini came along and perfected front-wheel drive as well as working out that if you place the engine between the driver and anything they might crash into, the car will be safer too. In a world just starting to wake up to vehicle safety, it revolutionised city transport.
Now the Twingo is going back to the future. Technological advances have solved the safety issue, and downsizing and turbocharging mean an engine can be small enough to fit under the boot floor and still deliver decent power.
The interior is funky, versatile and designed to remind owners of the original Twingo of 1992. All that keeps it from topping the class is a slight lack of the joie de vivre you might expect from a rear-engined, rear-wheel-drive car.
Price: £9,495-£11,695
Our pick: Twingo SCe 70 Dynamique, £10,995
Engine: 999cc, 3 cylinders
Acceleration: 0-62mph: 14.5sec
Top speed: 94mph
Fuel | CO2 67.3mpg | 95g/km
Browse the Renault Twingos for sale on driving.co.uk
3 Peugeot 108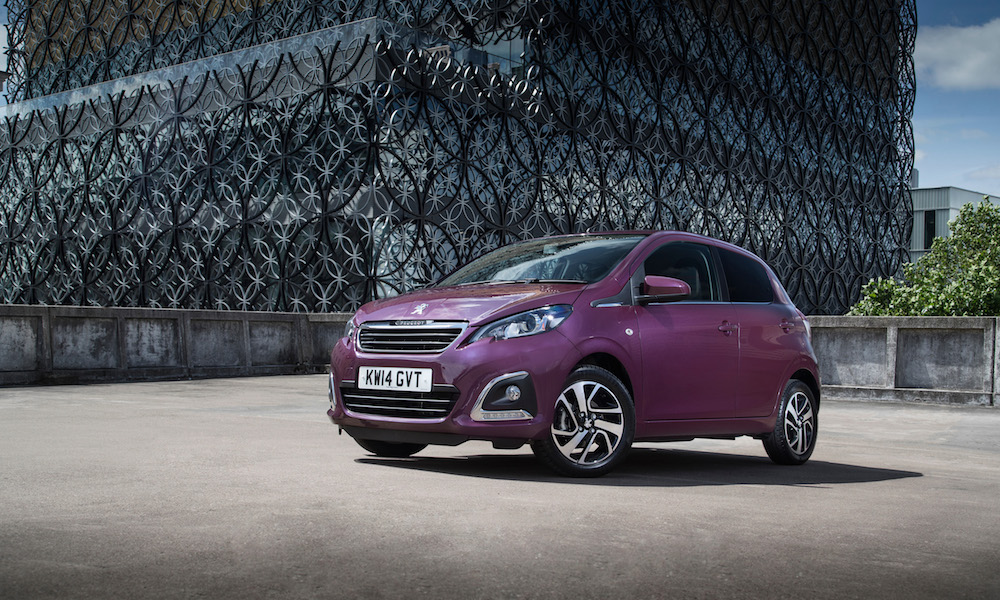 There's one very good reason to choose the Peugeot 108 over the Citroën C1 or Toyota Aygo — cars that are almost identical beneath the surface — and that's Peugeot's Just Add Fuel lease plan. As the name suggests, during a three-year lease (which costs from £119 a month), drivers only need to pay for fuel; all the other expense typically associated with a car — vehicle tax, insurance, servicing and breakdown assistance — is included in that monthly figure.
And because the 108 is mechanically identical to the Aygo and C1, it's no worse to drive, which actually means it's pretty good by the standards of city cars. The 1-litre and 1.2-litre petrol engines are perky enough to race for gaps in the traffic, the steering is light and the body sufficiently compact to make parking a doddle — plus it's entirely possible to bring three friends along for the ride.
The Top! version offers sunshine (not guaranteed) at the touch of a button, with a sliding fabric roof that rolls right to the back of the car — much like a sardine can. Given the choice, it's the one we'd pick.
Price: £8,245-£12,395
Our pick: 108 1.0 Active Top!, £10,345
Engine: 998cc, 3 cylinders
Acceleration: 0-60mph: 14.3sec
Top speed: 98mph
Fuel | CO2 68.9mpg | 95g/km
Browse the Peugeot 108s for sale on driving.co.uk
4 Hyundai i10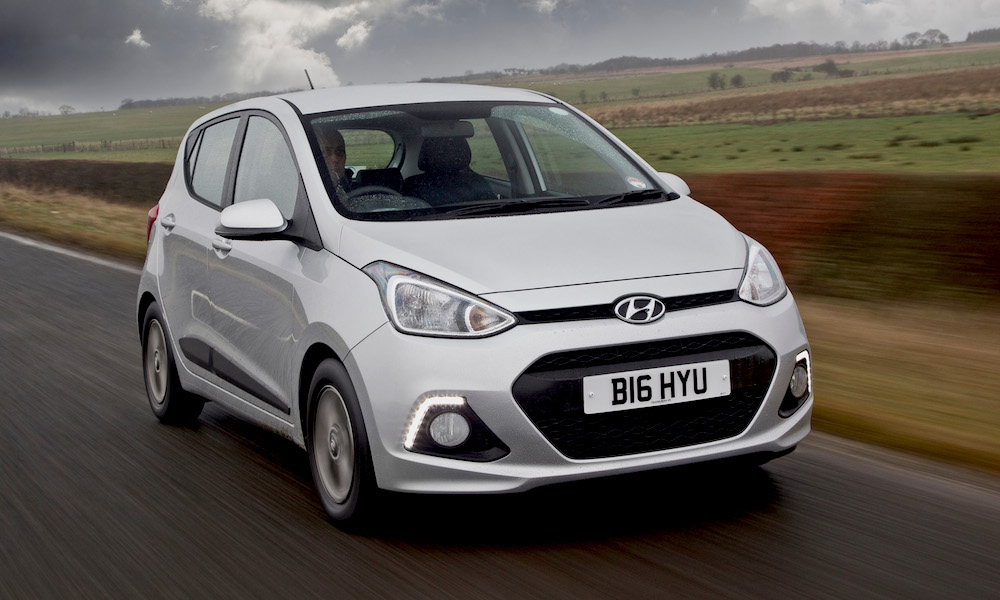 Had it not such pejorative connotations, the phrase "cheap and cheerful" could have been coined to describe the new Hyundai i10. Priced to meet its European and Japanese competition head on, the Korean-built i10 is a blast to drive round town. It might be less stylish than the Up! and less innovative than a Twingo but the i10 is more fun than both to zip about it in, thanks to a chassis that is unusually well honed for a car in this class. But there's more to it than that. It has a stylish interior and a sense of quality that's the next-best thing to one of the Volkswagen Group city cars.
Hyundai provides both 1-litre and 1.2-litre engines but the smaller unit is the better choice, not just for its low purchase and running costs but also its effervescent nature.
Ride comfort and refinement levels are as good as you could reasonably expect from a vehicle in this class, although it will struggle more than the others here on longer motorway journeys. Not that many urban-based drivers will ever find out.
Price: £8,595-£11,465
Our pick: i10 1.0 Blue Drive SE, £9,910
Engine: 998cc, 3 cylinders
Acceleration: 0-62mph: 15.1sec
Top speed: 96mph
Fuel | CO2 65.7mpg | 98g/km
Browse the Hyundai i10s for sale on driving.co.uk
5 Fiat Panda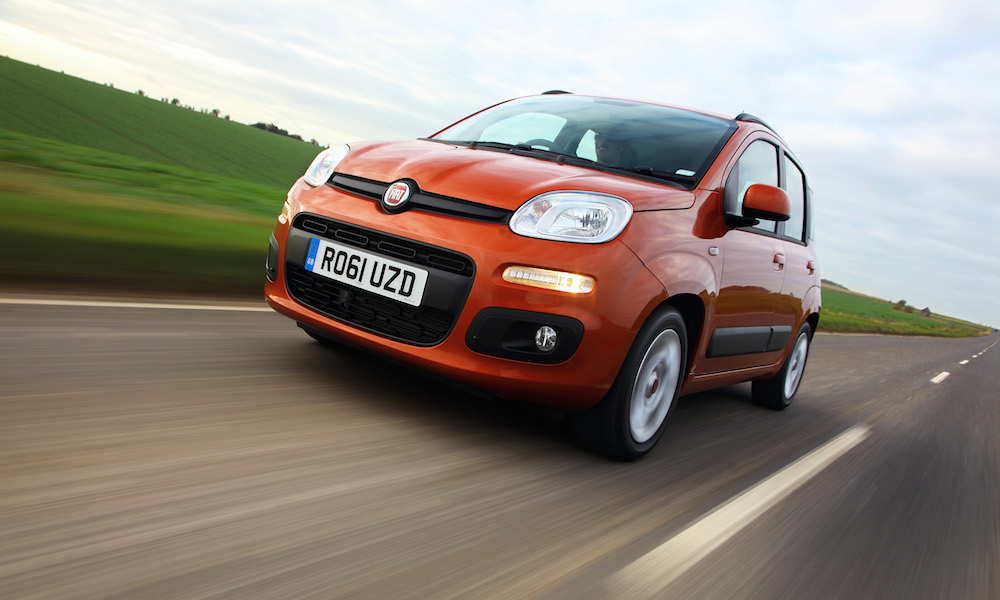 Remember the original Panda, a car so angular it looked like it could have been made by Meccano? Fiat has travelled a huge distance from there to this latest Panda and while not all the journey has been in the right direction, the progress is clear to see. The new model is as modern and fresh as the original was utilitarian — a car that is all grown up now and wishes to be taken seriously.
The good news is its design and engineering are as good as almost anything else on the market. And in most regards the Panda is a success, as well as being genuinely charming and entertaining if you spend the extra on the 2-cylinder TwinAir engine that makes it sound like a 1960s Fiat 500.
However, the car is dragged down by its ride and handling, which now lag far behind the best in the class, and a pricing structure that charges a premium for ownership at the entry level.
That said, it is worth remembering the versatility of the model: there's a diesel version, which is a very uncommon sight in this class, and a 4×4 too, which makes it unique.
Price: £9,095-£16,945
Our pick: Panda TwinAir Easy, £11.095
Engine: 875cc, 2 cylinders
Acceleration: 0-62mph: 11.2sec
Top speed: 110mph
Fuel | CO2 67.3mpg | 99g/km
Browse the Fiat Pandas for sale on driving.co.uk
6 Toyota iQ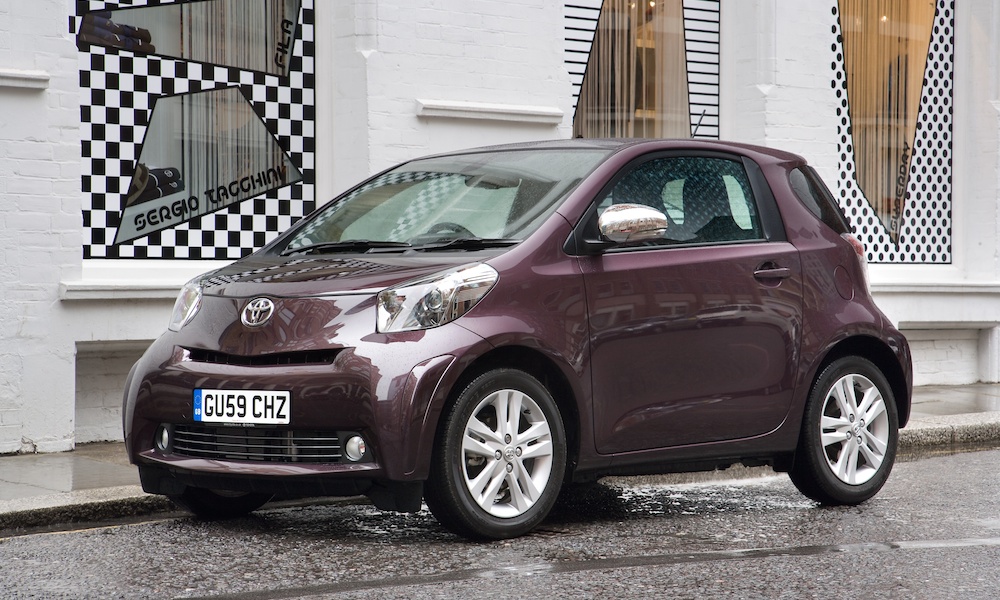 Price: £11,100-£14,100
For Brilliantly adapted to life in the city; will out-turn a London taxi
Against Not so brilliant in the country; expensive to buy; tiny boot
Browse the Toyota iQs for sale on driving.co.uk
7 Fiat 500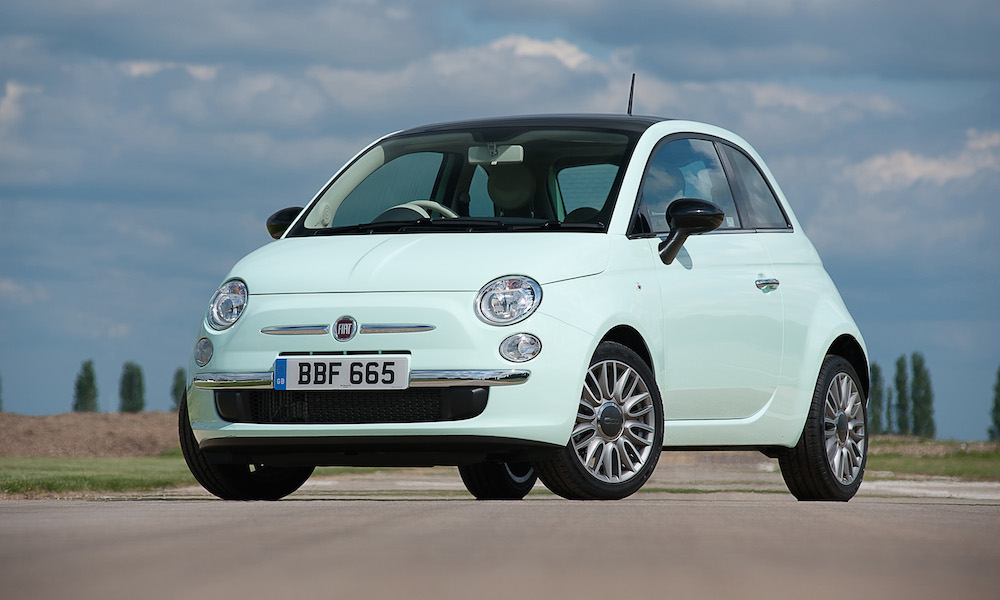 Price: £10,420-£18,890
For A characterful and fun car; stylish interior
Against Not the greatest ride; cramped cabin
Browse the Fiat 500s for sale on driving.co.uk
8 Kia Picanto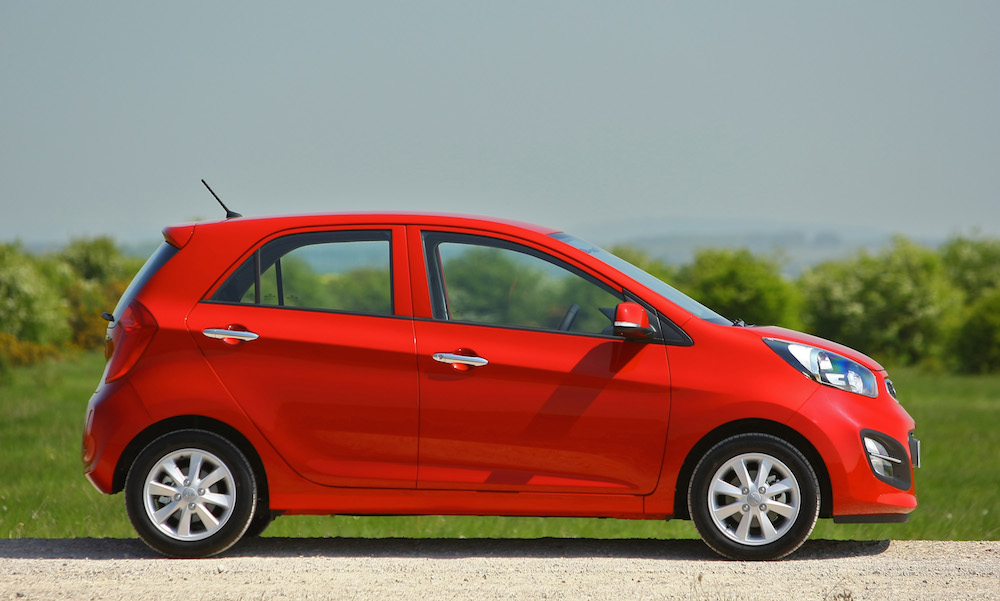 Price: £8,145-£12,595
For Good looks; affordable base model; wide variety; spacious
Against Not much fun; dull interior; poor steering
Browse the Kia Picantos for sale on driving.co.uk
9 Suzuki Alto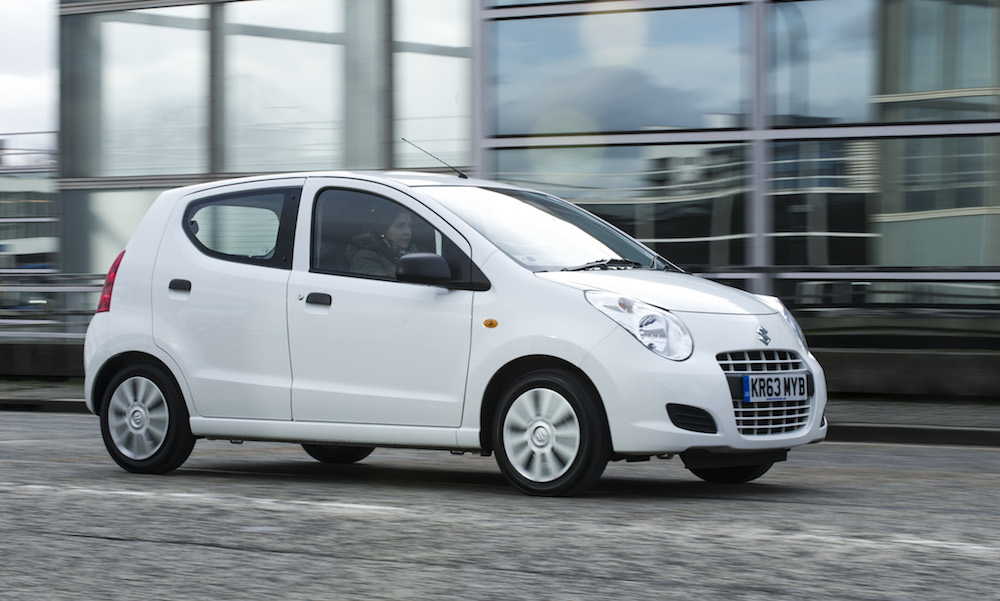 Price: £7,199-£10,349
For Cheap to buy and insure; surprisingly good fun to drive;
Against Small boot; little design sophistication
Browse the Suzuki Altos for sale on driving.co.uk
10 Chevrolet Spark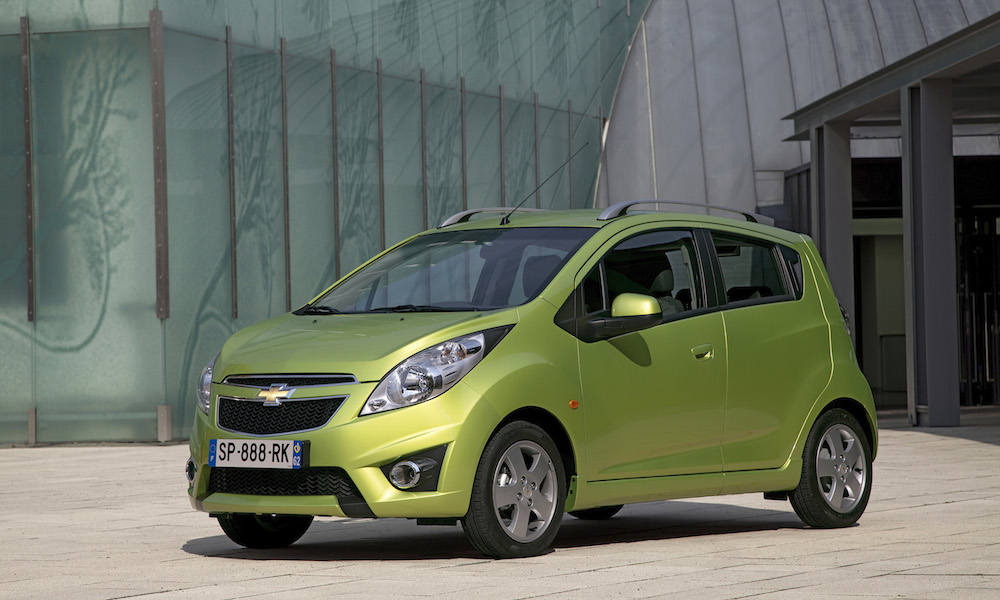 Price: £8,895-£11,295
For Spacious interior; distinctive looks
Against Poor-quality cabin fittings; raucous engines; no low-CO2 model
Browse the Chevrolet Sparks for sale on driving.co.uk

Vote for your favourite!
Top 100 Cars 2014 sections
---
Search for and buy your next car on driving.co.uk
---
Top 100 Cars 2014: the fine print
Top 100 Cars is compiled by Andrew Frankel, Joseph Dunn, Dominic Tobin and James Mills. Prices are correct at the time of going to press; fuel-economy figures are for the combined urban and extra-urban cycle (source: Newspress); electric-car prices quoted include government grants where applicable.