The Clarkson review: Mitsubishi Outlander PHEV GX4hs (2014)
Give a donkey a dynamo and it's still a donkey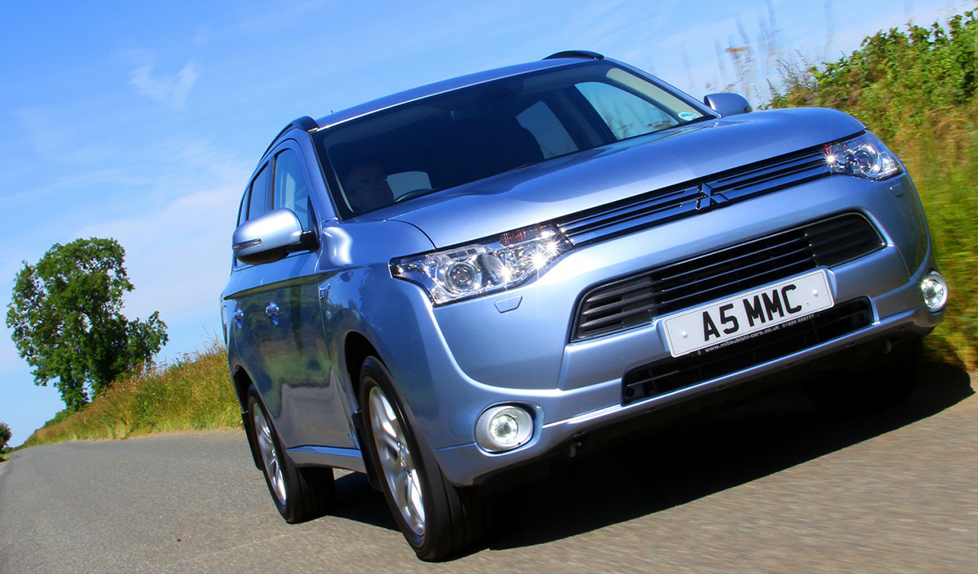 ACCORDING TO my colleagues on Top Gear, the new BMW M3 is a tiny bit of a letdown. They say its turbocharged engine doesn't have the rev-hungry zing of its predecessors and that while it's still fast and grippy, it all feels a bit studied and neutered and safe.
Hmmm. There has never been an M3 that is less than eyes-on-stalks epic. The previous model went round the Ascari racetrack in Spain a full five seconds faster than both the Audi RS 4 and the Mercedes C 63 AMG. And five seconds on a circuit such as that is about a year.
So how, all of a sudden, have the wheels come off? Well, a possible answer is to be found on page 104 of the June edition of Top Gear magazine. Because halfway down the left-hand column we learn that Carsten Breitfeld, the man in charge of BMW's hybrid i8 project, was given the pick of the company's brightest and best engineers. Which means that the brightest and the best have not been working on the M3.
---
Search for used Mitsubishi on driving.co.uk
---
And according to Breitfeld there's a very good reason for this. It's that the i8 — not the M3 — is the sports car of the future. "People will use cars in a different way, with smog-free days and ZEV [zero-emissions vehicle] zones. Remember when companies making camera film said digital wasn't as good quality as film? Maybe it wasn't, but people used digital photography differently. Film companies that didn't do digital didn't survive. Without CO2 solutions, premium car makers will not survive."
Well, Mr Breitfeld, allow me to puff out my chest and draw myself up to my full height and be very clear about this. You are absolutely right.
The i8 is without doubt the car I'm most looking forward to driving this year. Partly this is because it looks like something from a Hollywood director's vision of the 24th century, but mostly it's because it's said to be a Porsche 911 with the sort of fuel economy figures a Toyota Prius owner could only dream about.
This is the future. Electric-only power round town and a combination of electric and turbocharged petrol power elsewhere to give 357bhp and a top speed of 155mph. Lightweight. Four-wheel drive. More than 100mpg if you're careful. And you can charge up the battery either from the mains or by using the petrol engine as you drive along.
The Prius was designed to rob the motorcar of every last scintilla of fun. The i8 has come along to put it back.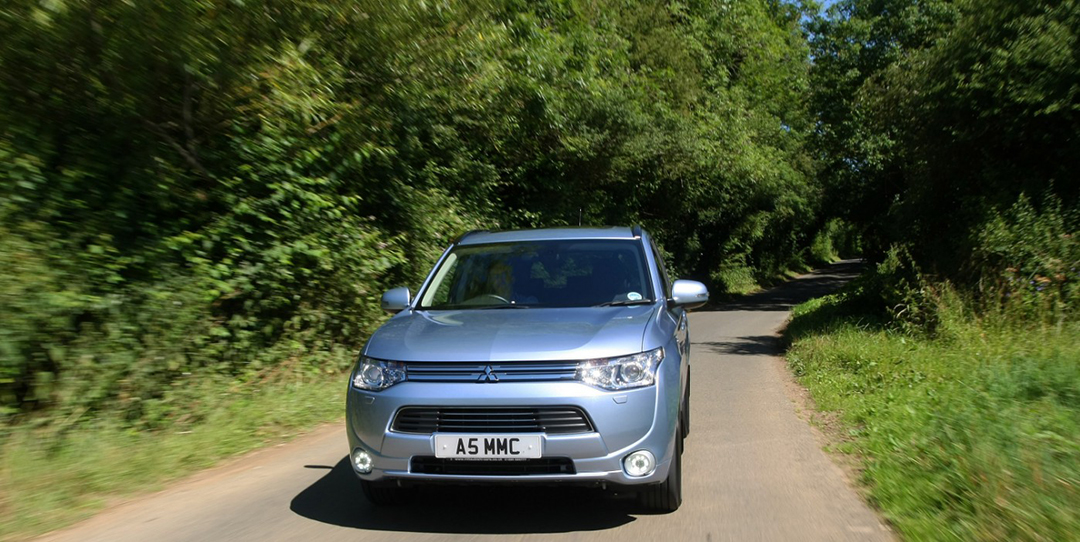 And it's not alone. We already have the Porsche 918 Spyder and the McLaren P1, both of which use hybrid systems to produce power that scrambles the senses and lap times that leave you breathless, plus free parking in towns with one eye on the green vote. Both of those cars make driving every single Ferrari, Lamborghini and Aston Martin feel like competing in the Grand National on a diplodocus. They make them feel old.
So you're obviously keen to get a slice of the action. But there's a problem. You don't have £620,000, so you can't have the Porsche, or close to a million quid for the McLaren. And while you might just be able to afford an i8 — it'll be about the same price as a Porsche 911 Carrera 4S cabriolet — its tiny back seats are too small for your children.
And of course you don't want a Prius, because you don't want to be seen as a sanctimonious, evangelical lunatic with a garden full of useless windmills, a bathroom full of no soap at all and a pantry stuffed to overflowing with mud and lentils.
"Let's take the PHEV tonight, darling." Mmmm. I like the sound of that.
No problem, because this morning I give you … drum roll … the Mitsubishi Outlander PHEV. Yes, PHEV. Great name. Sounds as if it could be the weapons system on a Klingon Bird of Prey. Or some kind of CIA drone. "Let's take the PHEV tonight, darling." Mmmm. I like the sound of that.
To the casual observer it's a crossover 4×4 urban sports activity school-run mum-mobile just like all the other crossover 4×4 urban sports activity school-run mum-mobiles. But look carefully, because it appears to have two petrol filler caps: one on either side.
Aha. Wrong. You put the petrol in the one on the left and electricity in the one on the right, because, yup, behind the suburban exterior the four-wheel-drive PHEV is pretty much identical to the Porsche 918 Spyder and the BMW i8.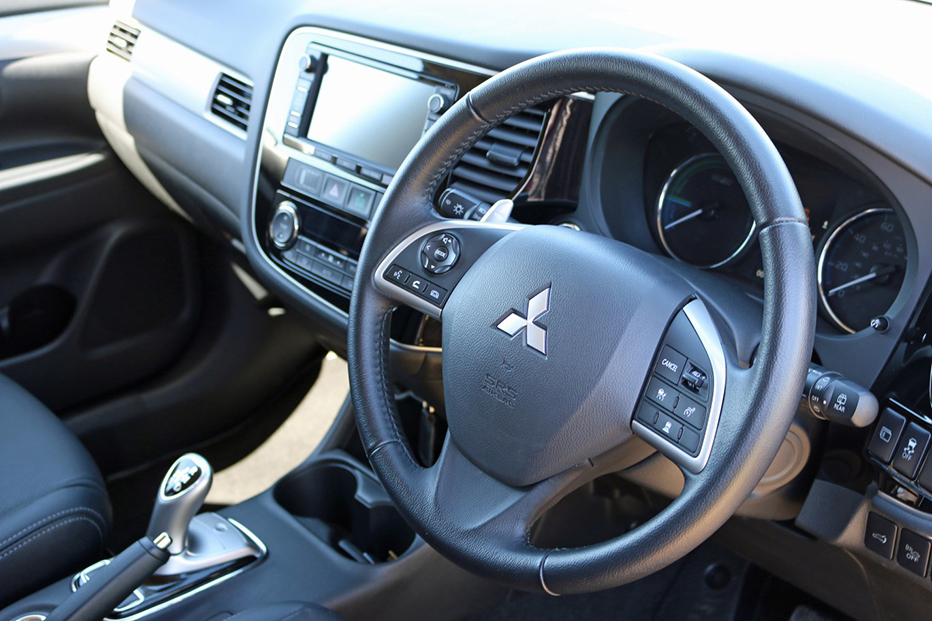 You climb aboard, you select electric power and, as long as the battery is charged, which it will be if you hooked the car up to the mains overnight, you will have enough juice to do about half what Mitsubishi says is possible. That equates to just over 16 miles, and that's fine if you are going to work or school, but not so fine if you're going to Darlington — or Stonehenge, as my Sunday Times colleague Eleanor Mills reported in Driving two weeks ago.
No worries, though, because when the battery is flat you simply start the ordinary 2-litre petrol engine and it will take over the driving duties. Or, and this is the clever bit, you can push the "Charge" button, which causes it not only to do the propulsion but to charge the battery at the same time.
So you are using petrol to give you those 16 miles of electric running. And here's the big question: how much petrol?
Mitsubishi doesn't say. And it's impossible to work out without actually being in the engine, and that's even more impossible. But look at it this way: to cover 16 miles on the engine alone would use about four pints of petrol. Does it take four pints to charge up that battery? Probably.
If you strip away all the clever-clever running gear, the Outlander isn't a very good car.
There is a solution, and that's to use the process of slowing down to charge up the cells. But if you engage this system, it feels as though you've hit a wall every time you lift your foot off the accelerator. It's good for the planet, I'm sure, but it's not good for the chap behind, because you are slowing down very rapidly … and your bloody brake lights haven't come on!
It's probably best not to worry about the chap behind and to relax in the knowledge that, theoretically, your big school-run-mobile can do 148mpg. That's not a misprint. It can also do muddy fields, tow a horse box and keep you entertained on a long run with all its many features.
There are some drawbacks, though. And the main one is this. That if you strip away all the clever-clever running gear, the Outlander isn't a very good car. The ride is poor, the petrol engine is soulless, the styling is dreadful, the seats are hard and the performance is woeful.
Apart from that, however …
Clarkson's verdict ★★☆☆☆
Well, Klingons have to do the school run too
Mitsubishi Outlander PHEV GX4hs specifications
Engine 1998cc, 4 cylinders
Motor 2 electric motors
Power 119bhp @ 4500rpm
Torque 140 lb ft @ 4500rpm
Transmission CVT, 4-wheel drive
Acceleration 0-62mph in 11sec
Top speed 106mph
Fuel 148mpg (on full charge)
CO2 44g/km
Range 32.5 miles (eletric-only), 512 miles (hybrid)
Price £34,999 (after government grant)
Release date On sale now
---
Search for and buy a used Mitsubishi on driving.co.uk
---