The Clarkson review: Jensen Interceptor R supercharged (2014)
Grrrrrr: it's the only thing fiercer than the tiger in Life of Pi
---
Published 08 December 2014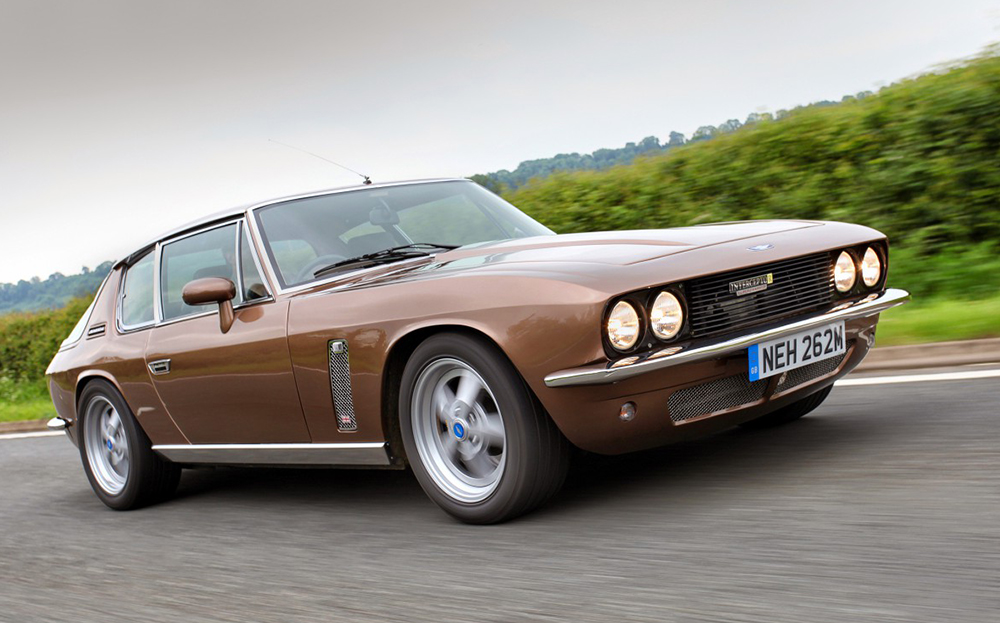 WHILE REWATCHING the really rather remarkable Life of Pi last weekend I had a thought. What does cinema do next? Because how can you make a digitally rendered tiger that is already completely realistic in every single way more realistic? It's impossible, unless it somehow can enter the auditorium and eat everyone in the front row.
And then I had another thought. When did it all happen? It seems as though only five minutes have passed since I was watching The Way to the Stars, in which a fuzzy black-and-white Lancaster bomber took off to do something perilous and then we cut straight to the Nissen hut where a group of men with extraordinary side partings stood about explaining at some length what the perilous thing was. Then we had a fuzzy monochrome shot of the Lancaster bomber coming in to land, having survived the perilous thing.
---
Search for and buy your next car on driving.co.uk
---
It is much the same story with the accents the actors used. Today only the Queen and Adrian Gill speak like that, while everyone else uses a potpourri of Thames estuary and California, with a bit of West Indian thrown in for good measure.
We advance in the way we age, slowly but inexorably, and we don't really notice how far we've come until an enormous 3D whale leaps out of a phosphorescent ocean and tips the contents of the poor boy's raft into the oggin.
It's the same story with cars. We may imagine the Ford Cortina in which we were ferried to school in the 1960s is not that far removed from the Ford Mondeo in which we take our kids to school today. But they are as far apart as the Bakelite party line you had to use back then and the iPhone 6 today. A point that would become briefly obvious if you were to drive a 1960s Cortina into a tree.
It's not just in safety that everything has come on in galactic leaps and bounds. For me the most impressive improvement is refinement. The only reason you couldn't hear the rattles in a 1960s car is that they were drowned out by the monumental wind noise. Whereas today even a slab-fronted Range Rover cleaves the air as silently as an owl.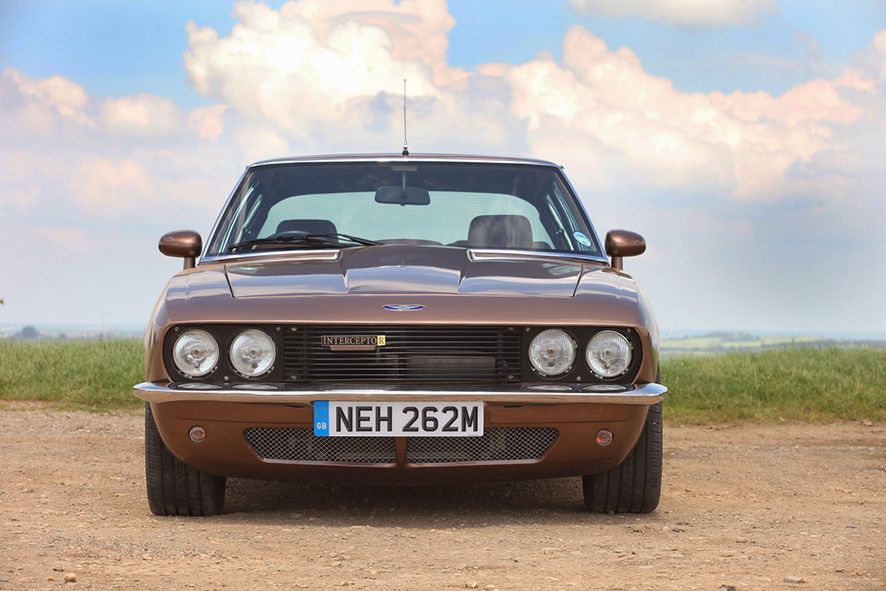 The steering is better too, and so is the economy. You'd be horrified to see just how much fuel a 1960s car used and just what awfulness and misery was coming out of the tailpipe. Noxious doesn't even begin to cover the unholy cocktail of carbon monoxide and lead, with added gristly lumps of poverty, brain damage, typhoid and dead bears. And there was no point trying to stop because the brakes didn't work.
Finally, there was the equipment you got in a 1960s car, which amounted to nothing. Even a heater on the Austin 1100 was an optional extra, whereas gradually, bit by bit, we've come to expect even the cheapest cars to be fitted as standard with air-conditioning, satellite navigation, electric windows and power steering. Importantly, however, car design has gone backwards in one area. Styling. Put simply, cars don't look as nice today as they did when I were a lad.
The prettiest Ferraris were made in the Sixties. The best-looking Lamborghini was the Countach from the Seventies. Maserati has lost the sparkle that gave us the Merak. And further down the food chain, it's the same story: Ford doesn't make a car today that looks as good as the Escort Mexico, the Volkswagen Golf Mk 1 is still the prettiest version, Mercedes has gone all bling and Citroën has lost the plot completely.
Kia's cars are better-looking now than they used to be, but that's only because the cars it made in years gone by were more sort of bicycle-y.
If you want a really good-looking car, you must buy something that won't start or steer or stop
So the upshot is simple. If you want a really good-looking car, you must buy something that won't start or steer or stop. Unless, of course, you take the body of a car from the past and fit it with new mechanical bits and bobs.
The trouble is that if you do this, men from the Ministry of Being a Bloody Nuisance will come round, claim it is an all-new car and insist you drive it into a concrete block to prove it is safe. And then you'll have to build another one.
The trick, then, is to take an old car and give it just enough new parts a) to make a difference and b) to keep the bureaucrats happy. And that's what you see in the pictures this morning.
I have written about a reworked Jensen Interceptor before. It had the engine and gearbox from a modern-day Chevrolet Corvette, modern brakes and a reworked rear end, and I loved it. But it did come with 1960s steering and windscreen wipers that were sitting very far to the wrong side of the Trade Descriptions Act.
So now I've tried the latest version. Priced at a fairly enormous £180,000, it's made by an Oxfordshire company called Jensen International Automotive (which I am duty-bound to say is backed financially by a friend of mine). This one comes with the gearbox and supercharged engine from a Cadillac CTS-V, independent rear suspension, brakes by AP Racing, adjustable shock absorbers, steering that feels as though it were designed yesterday, by BMW, and — after my criticism of the company's last car — a single windscreen wiper that wiped the windscreen right up to the moment when it broke.
This was a nuisance because it was one of those November days when no motoring, in any car, on any road, is going to be much fun. Trying to form a balanced opinion of a vehicle on such a day is like trying to review a play while you're being boiled.
The drizzle was so fine you couldn't actually see it but if you stood outside for five minutes while you, say, reassembled a car's windscreen wiper motor, you were soaked and up to your knees in mud that had been turned into an endless lake of soup.
And yet despite all this the Interceptor made me almost priapic with joy. The power is immense and immediate but you never feel overwhelmed or out of control. Despite the awful weather, I could easily hang on to the tail of Richard Hammond's Porsche 911 GT3 as we plunged around the lanes of Derbyshire, late and lost.
And yet despite all this the Interceptor made me almost priapic with joy
Drawbacks? Well, there is still wind noise, but that's caused by guttering that stops rain dripping into the car when you lower the window. So that's a small price to pay. And the medium-wave radio served as another reminder that things have come on a lot since the days of sitting under the bedclothes at night listening to Emerson, Lake & Palmer on Radio Caroline.
And anyway you don't need a radio because at every single set of lights someone will knock on the window to tell you what a lovely car you are driving. They're right. It is lovely. It's lovely to look at. It's lovely to sit in. And it would be very lovely to lie in bed at night and think, "I own an Interceptor."
Back in the summer a digitally remastered version of the epic movie Zulu was released. And that's what this Jensen is like. A masterpiece reworked and updated for the modern age. It may be the future: making what we made in the past, only better.
Clarkson's verdict ★★★★☆
A classic reborn
Jensen Interceptor R supercharged specifications
Price: £180,000
Release date: On sale now
Engine: 6162cc, V8
Power/Torque: 556bhp @ 6100rpm / 551 lb ft @ 3800rpm
Transmission: 6-speed automatic
Performance: 0-62mph: 3.8sec
Top speed: 174mph
Fuel: 19mpg
CO2: Not available
Road Tax Band: Pre-2001 vehicle
---
Search for and buy your next car on driving.co.uk
---
---
Read the latest Clarkson reviews here or catch more Clarkson quotes here
---