Nissan X-Trail review (2014-on)
Haven't we met before? Nissan's largest family SUV is remarkably like a scaled-up Qashqai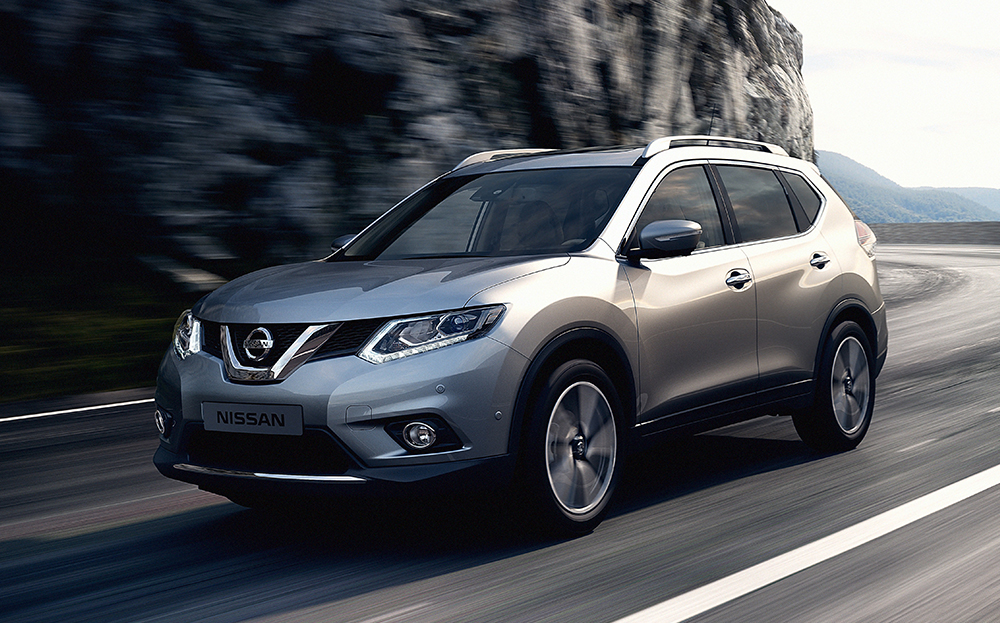 What is the Nissan X-Trail?
Welcome to the largest SUV in the Nissan range, a car that sits above the hugely popular, cheaper Qashqai and Juke – two cars that the British public can't seem to get enough of.
You might have a sense of déjà vu from looking at the pictures of this, the third-generation X-Trail; that's because it looks like a scaled-up version of the latest Qashqai.
Nissan says the X-Trail is a crossover (try not to get tongue-tied at a dinner party and tell people you have a cross-dresser) which means it has the appearance of an off-roader but sacrifices rugged, go-anywhere ability for a car-like driving experience.
---
Search for and buy a used Nissan X-Trail on driving.co.uk
---
There is only one engine in the range at the moment: a 1.6-litre diesel. The X-Trail is priced from £22,995, for the two-wheel-drive Visia version. The cheapest four-wheel-drive model costs £26,495 and comes in Acenta trim. The latter uses a part-time system which runs in two-wheel drive until it senses a loss of traction. It can be locked into permanent four-wheel drive for slimy slipways or when hauling the horsebox out of a wet field. The majority of models bought will be two-wheel drive, as tested here.
X-Trail rivals are plentiful. The Ford Kuga and Mazda CX-5 are two of Driving's best-buy recommendations in this class. Choose to spend more money, and the Audi Q3 and Volvo XC60 should also feature on your test drive list.
This is a popular type of car, perceived by many drivers to be a more glamorous alternative to an MPV, or people carrier. We're looking to see what, if any, advantages it has to offer the family car buyer.
The drive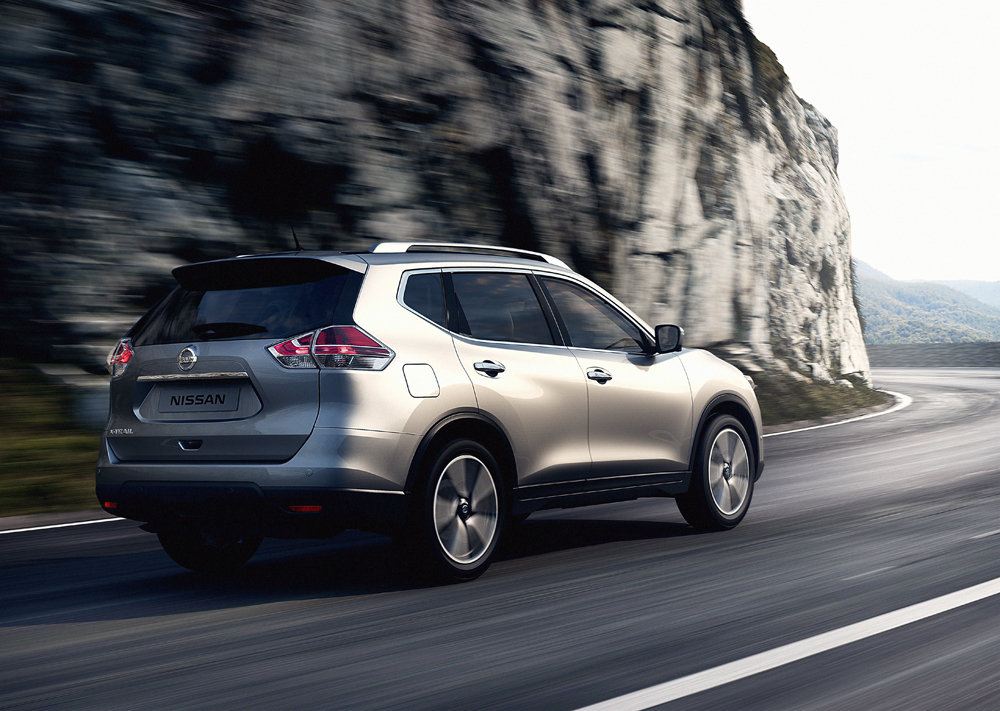 Looking for adventure in whatever comes your way? Don't bother, the X-Trail was born to be mild.
Having just one engine may keep choice straightforward for buyers, but it means the X-Trail delivers performance best described as being about as energetic as grandparents on a dance floor.
The 1.6-litre engine produces 128bhp, and manages to accelerate from 0-62mph in 10.5 seconds. Its peak torque is produced at 1,750rpm, but in day-to-day driving the engine pulls smoothly and efficiently from 1,500rpm, meaning it's flexible in all situations.
The only engine's performance could best be described as being about as energetic as grandparents on a dance floor.
The trouble is, when the family are all aboard and the luggage is packed into the boot, the X-Trail feels breathless, like a runner with a stitch. Nissan, if you're reading this, please could you offer a larger capacity, or more powerful engine in a car that weighs 1,550kg without anyone in it? It would be nice to drive to the top of hills without labouring away at the gearbox, or indeed without putting your foot to the floor, killing the fuel economy (claimed to be 57.6mpg) in the process.
Speaking of which, the six-speed gearbox has a smooth change and an automatic is available as an option on the two-wheel-drive models only. Rev the engine hard beyond 3,000rpm and it's noisy, rattling in typical diesel fashion.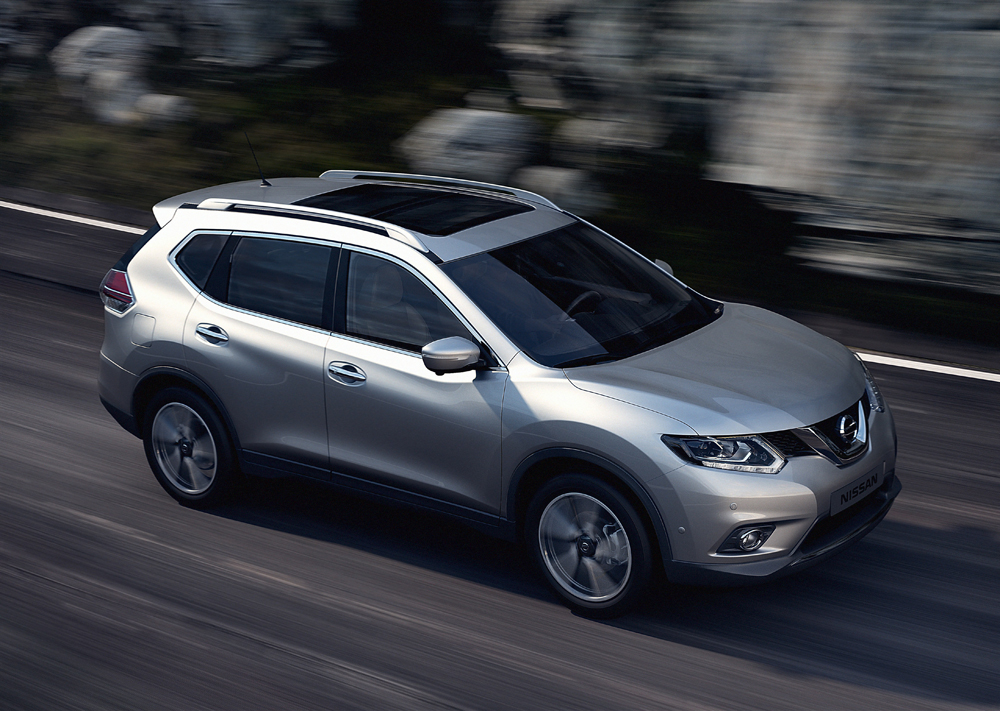 Some cars in this class, namely the Ford Kuga and Mazda CX-5, are surprisingly satisfying to drive, with a precision to their controls and responses that fill the driver with confidence. Nissan's engineers haven't managed to make the new X-Trail drive nearly as well; it feels heavy and lifeless.
The ride comfort is smooth and composed on main roads and across country, but at low speeds around town and on winding country lanes it crashes and thuds over broken surfaces. Our test car came fitted with the optional 19in alloy wheels; at over £1,100, it's one option we'd suggest buyers do without. The larger wheels add weight, require larger, more expensive tyres to be fitted and do nothing for comfort.
There are driving aids as standard on all but the entry-level Visia version, some of which will only ever make their presence known when they save you from an accident, and others – like Lane Departure Warning – which are downright irritating. On anything other than a straight road, the system bleats like a hyperactive video game. Fortunately it can be switched off, using the controls on the steering wheel.
The interior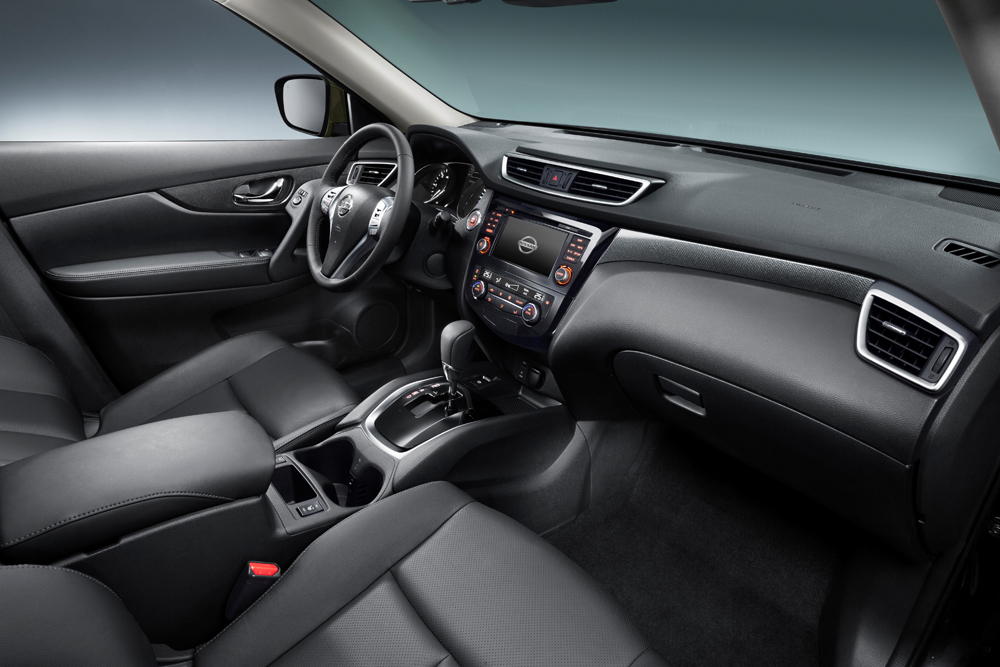 In some ways, the X-Trail feels like a car built by a company short on budget and new ideas. Sure, it's robustly made and stylish enough, but just as the exterior is a scaled-up version of the Qashqai's design, so the interior is a mirror image of its cabin.
It's almost as if Nissan's design boss came downstairs at the end of the working day, and said to the Qashqai team: "You couldn't do me a quick favour, could you, and rustle up another car… for a board meeting tomorrow morning?"
So let's concentrate on the crucial question, shall we: how much more practical is an X-Trail compared to a Qashqai?
Well, from the front seats it doesn't feel that different, to be honest. The driving position is comfortable (although, annoyingly, there's no lumbar adjustment for the front seats) and the fascia looks smart, and is really easy and clear to use.
It's almost as if Nissan's design boss said to the Qashqai team, "You couldn't do me a quick favour and rustle up another car… for a board meeting tomorrow morning?"
It's in the back seats where the real gain lies: there is a vast amount of legroom for back seat passengers, much more than a Qashqai. This is one of the largest cars in its class for back seat space, in fact, and there are two Isofix child seat mounting points on the outer seats. The seat is split 60/40, and those sections slide independently of one another and tilt back or fold down forward individually, too.
What a pity, then, that the central seat is anything but a seat; there are a pair of large plastic-shrouded hinges that bash against the central passenger's back, making it a seriously uncomfortable place to sit. A people carrier is more comfortable, versatile and just as spacious as the X-Trail.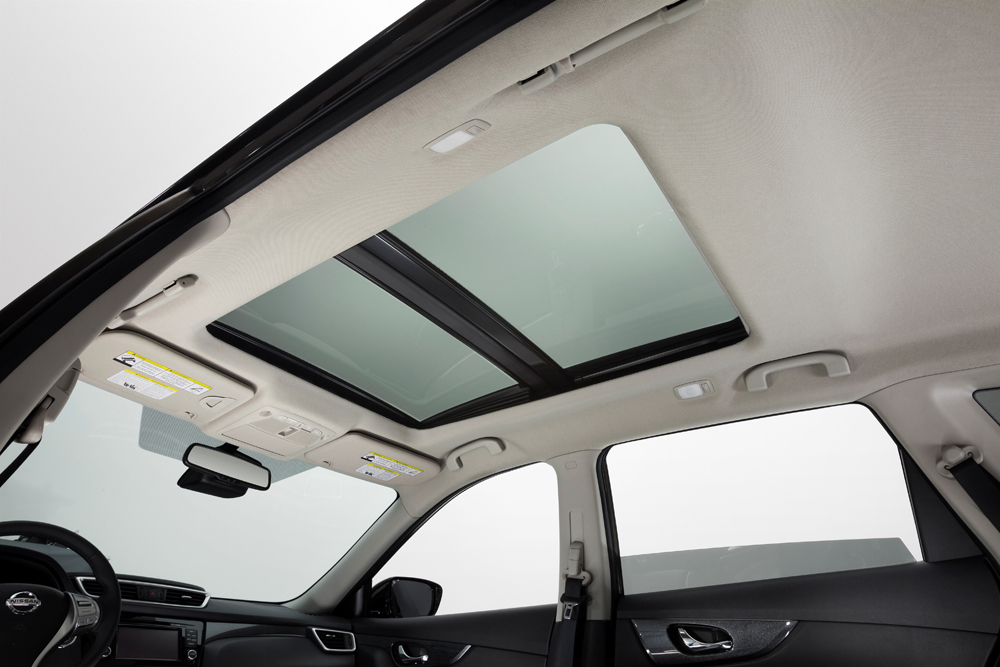 The X-Trail's trump card should have been in the boot, where a third row of seats could reside, giving seven-seat capacity. However, the company has decided to make these a cost option – £700.
The boot offers a total of 550 litres luggage capacity, which is 120 litres more than a Qashqai but less than, say, the Citroën Grand C4 Picasso (632 litres). There is a false floor with two levels to choose from and a space saver spare wheel beneath the lowest floor level.
The one to buy
Nissan X-Trail Acenta 2WD
Specifications
Price: From £24,795 (correct at first publication)
Engine: 1598cc, four-cylinder diesel
Power: 128bhp @ 4000rpm
Torque: 236 lb ft @ 1750rpm
Transmission: 6-speed manual, front-wheel drive
Acceleration: 0-62mph in 10.5sec
Top speed: 117mph
Fuel: 57.6mpg (combined)
CO2: 129g/km
Road tax band: D
Dimensions: L 4643mm, W 1820mm, H 1695mm
Nissan X-Trail rivals