Volvo XC60 review (2008-on)
The Volvo XC60 sells like hot cakes to middle-class mums and dads who want space, safety and a hint of go-anywhere attitude.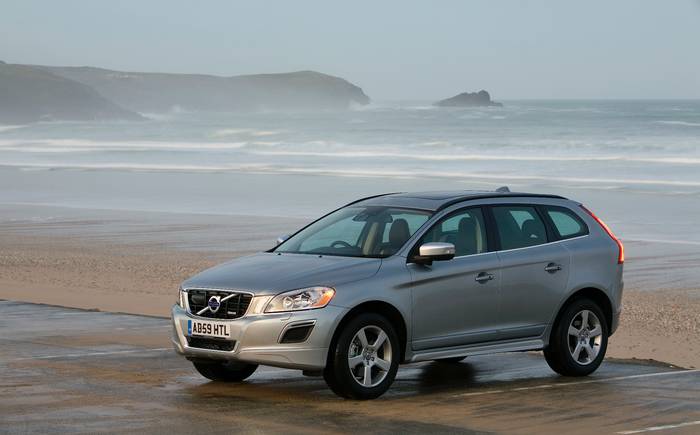 What is the Volvo XC60?
Introducing a small crossover to the model line-up is a must for any premium car maker these days. They sell like hot cakes to middle-class mums and dads who want space, safety and a hint of go-anywhere attitude. When the XC60 was launched in 2008 the sector was a lot less competitive and the Volvo went straight to the top of the class. Now that lofty status has been undermined, courtesy of Land Rover's newly launched and super-stylish Range Rover Evoque, the recently revitalised BMW X3 and Audi's Q5.
---
Search for and buy a used Volvo XC60 on driving.co.uk
---
Regardless, the XC60 remains a competent and appealing "alternative" choice. It looks good with the chunky shoulders that characterise all modern Volvos. The raised stance is unmistakably functional but it marries that with a sleekness that's stylish and cool. The engine range of two diesels and one petrol is limited but ticks the boxes for efficiency and power. For all-wheel drive, all-weather dependability, our pick would be the D4 AWD with an automatic transmission. And being a Volvo, it's packed with safety equipment, making it a brilliant family car.
The drive

Although raised ground clearance gives the XC60 the look of an off-roader, it's far more at home on a sealed surface. And for anyone who doesn't want to entertain thoughts of weekends spent in the wilderness, there are front-wheel versions available, as well as all-wheel drive models. No matter how much fun you want to have, the XC60 resolutely refuses to join in. It's a safe car and it wants things to stay that way courtesy of lifeless steering. The engines are a better bag. The 2-litre D4 DRIVe with standard stop-start is refined and the fuel saver of the bunch, while the thirsty 3-litre T6 is the only petrol version. The recently revised D5 2.4-litre turbo diesel is a compromise between the two, combining walloping amounts of pulling power with a respectable 41.5mpg. The trade-off is that it's a bit noisy.
The interior

Although the exterior design was recently sharpened up, the interior hasn't kept pace with rivals. The floating centre console with hidden storage is still a neat idea and the seats are — as ever with a Volvo — wonderfully comfortable and covered in good-quality leather. But despite being solidly built, the overall effect is a bit dated and spartan for a car wearing a premium price tag. There are endless safety devices designed to save you from yourself and the folly of others — most notable is the standard City Safety, which applies the brakes automatically at low speed if it detects an obstruction in the road. Other equipment is plentiful, including climate control, rear parking sensors and Bluetooth connectivity on even the standard SE trim.


What to look out for
While XC60 owners seem broadly happy with their SUVs, there have been some concerns over the number of recalls.
There have been about 20 since 2009 involving items such as a faulty sensor on the electronic handbrake. Check your car is not affected and if it is, then make sure the work is completed without charge by a franchised dealer.
The One to Buy
Volvo XC60 D4 AWD SE Geartronic
Factfile
Price:

£33,280 (correct at first publication)

Engine:

1984cc, five-cylinder turbo diesel

Power:

163bhp @ 4000rpm

Torque:

309lb ft @ 1500rpm

Transmission:

6-speed Geartronic

Acceleration:

0-62mph in10.9sec

Top Speed:

118mph

Fuel

41.5mpg

CO2:

179g/km

Road Tax Band:

I 

Dimensions:

L 4627mm, W 1861mm, H 1713mm
Volvo XC60 used car rivals for similar money