Battle of the all-rounders: Audi Q5 vs Volvo XC60 twin test review
Germany or Sweden – which country makes the best mid-sized SUV?
---
Published 25 December 2017
My week in the Audi Q5
Nick Rufford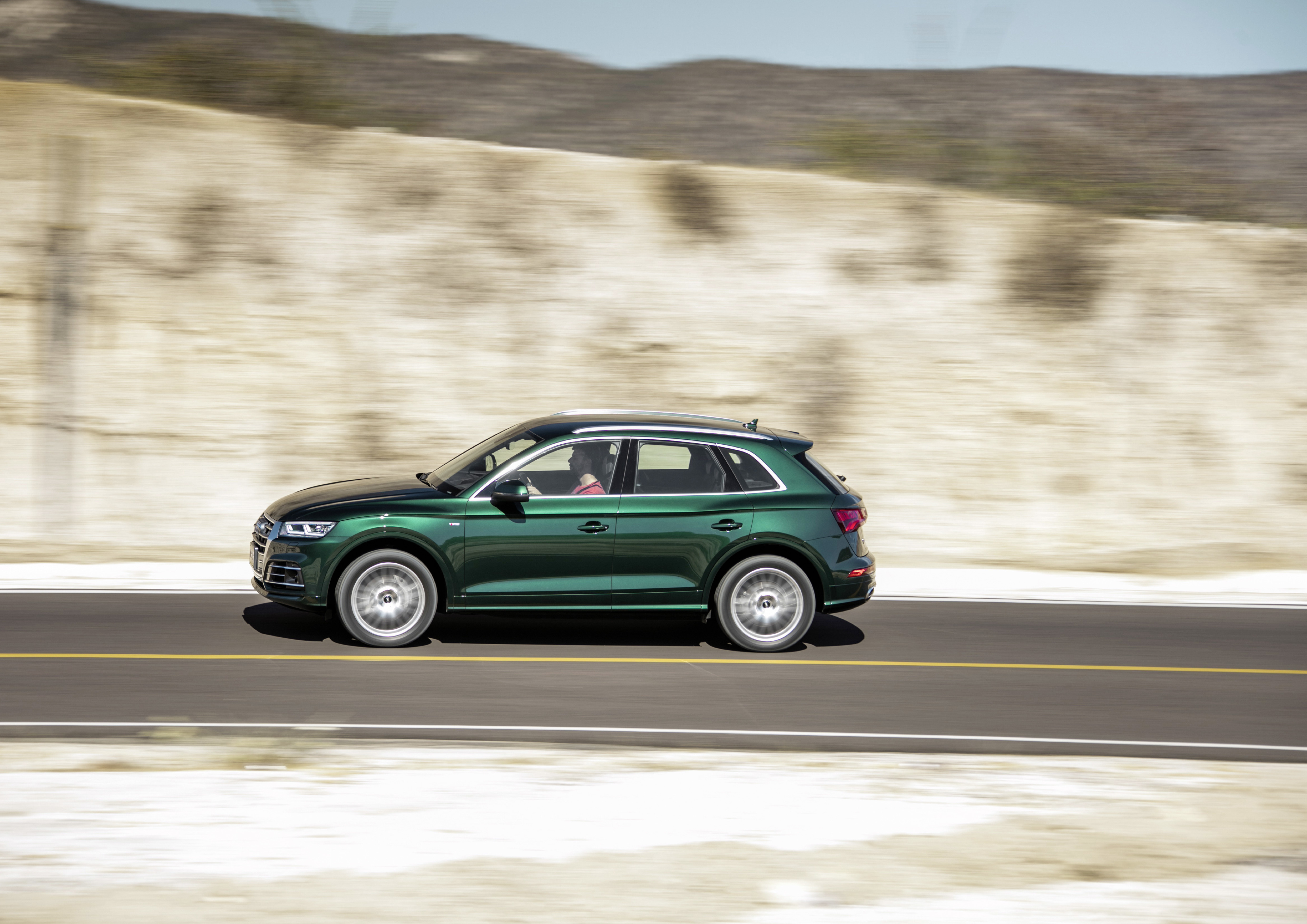 You can understand Audi's frustration that the market for smart, mid-sized SUVs it helped create is now crowded with rivals. The old version of the Audi Q5 was an instant bestseller.
Nearly a decade on, jostling for space in the same car park are the Jaguar F-Pace, Land Rover Discovery Sport, Mercedes GLC and BMW X3. With the exception of the slightly smaller, cheaper Jaguar, they all cost about the same and measure within an inch or two in their dimensions.
Audi could have responded by giving the Q5 a radical overhaul but concluded that might upset established customers. Instead, it has added gadgets galore. Where once a car manufacturer may have proclaimed speed, handling and looks, Audi is now emphasising electronic driver aids, safety features and "connectivity".
---
Browse NEW or USED cars for sale
---
There's enough tech to spoil a Silicon Valley executive. Take the way the door mirrors keep an eye on the blind spot over a driver's shoulder. That in itself isn't new, but Audi has improved the system so not only does it monitor approaching traffic when you're changing lanes, it warns anyone opening a door of cyclists or pedestrians. It is one of those "Why didn't anyone think of that before" improvements. Like many drivers, I'm a cyclist, too, so I can see the benefits from both sides.
The Q5 is one of very few cars that lets two smartphones connect at once using Bluetooth, a handy feature that saves mums and dads having to disconnect each other's phones — a modern variation on the fight over the TV remote. I can vouch for the usefulness of this, having done a couple of long journeys with family in tow. But alas, you have to pay for marital harmony. Most of this clever kit has to be bought as an option (Audi's Technology Pack, which includes a virtual cockpit and connectivity features, is £1,395, for example).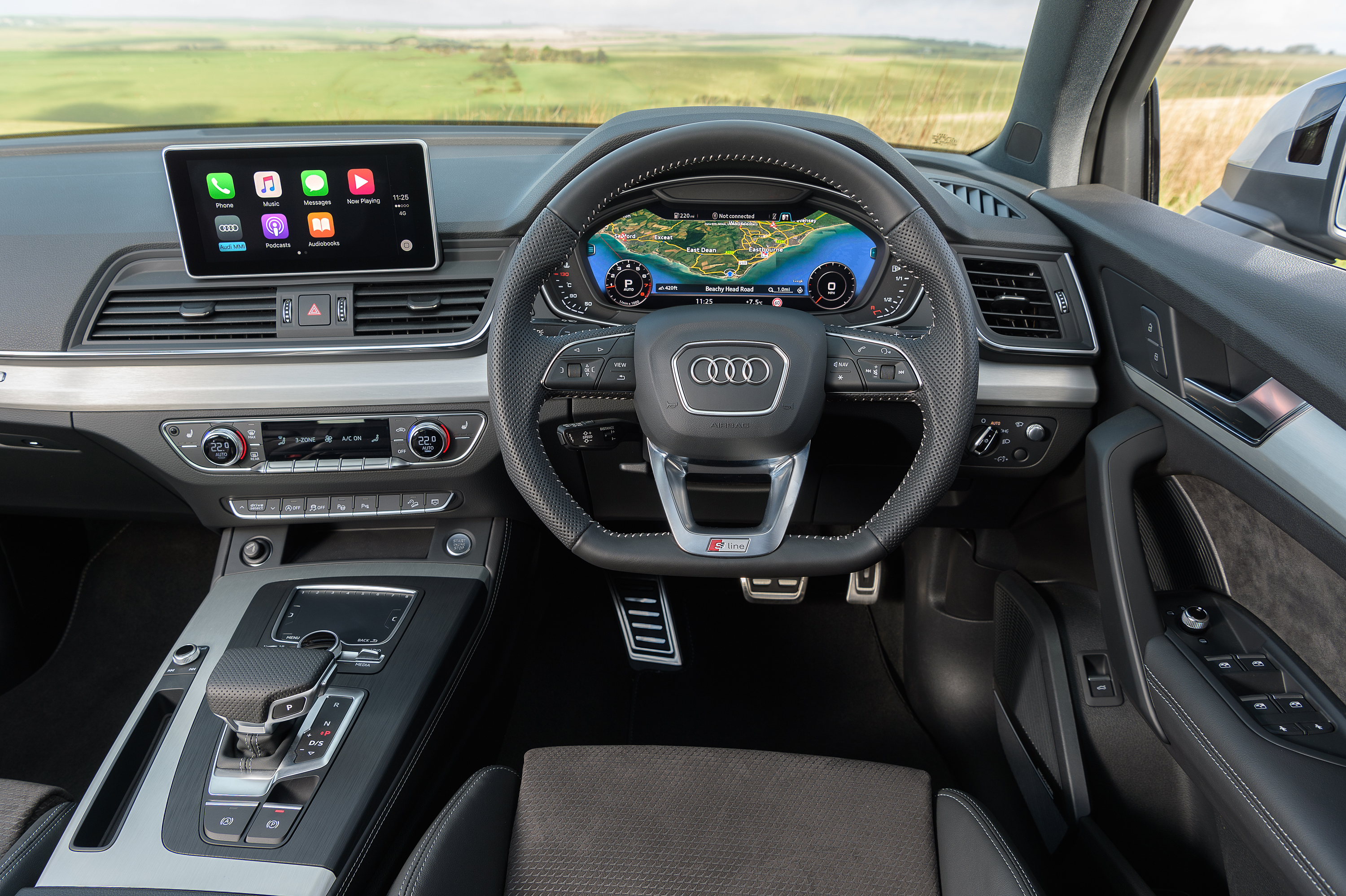 It's a smooth ride — no complaints of car sickness from the back seat, even on a longish journey on bendy roads. And there's a decent amount of space, with plenty of headroom for adults and enough width for three youngsters. The driving position could be higher: the Q5 has a more car-like feel than some of its rivals, including the Volvo, which choosier SUV drivers may not like.
"It warns anyone opening a door of cyclists or pedestrians. It is one of those 'Why didn't anyone think of that before' improvements"
Another controversial feature is the new styling — more assertive than the old model, with a jutting chin, pronounced grille and sharp LED lights. Audi says it's all part of a design language intended to convey "technical precision".
Maybe, but I found it a tad ostentatious. Still, practicality is more important than looks for most customers, and here Audi has the edge. The Q5 has separate buttons and switches for things such as heating and ventilation. It's a button-fest compared with the Volvo, but at least you don't waste hours scrolling through menus.
The Q5 has a decent deck of safety features, including collision avoidance and seatbelt pretensioning. It's also got four-wheel drive for when you need it. Unless you're towing a horsebox across a grassy field, though, or you've mistaken a muddy rugby pitch for the overflow school car park, the Q5 will spend most of its time in front-wheel drive.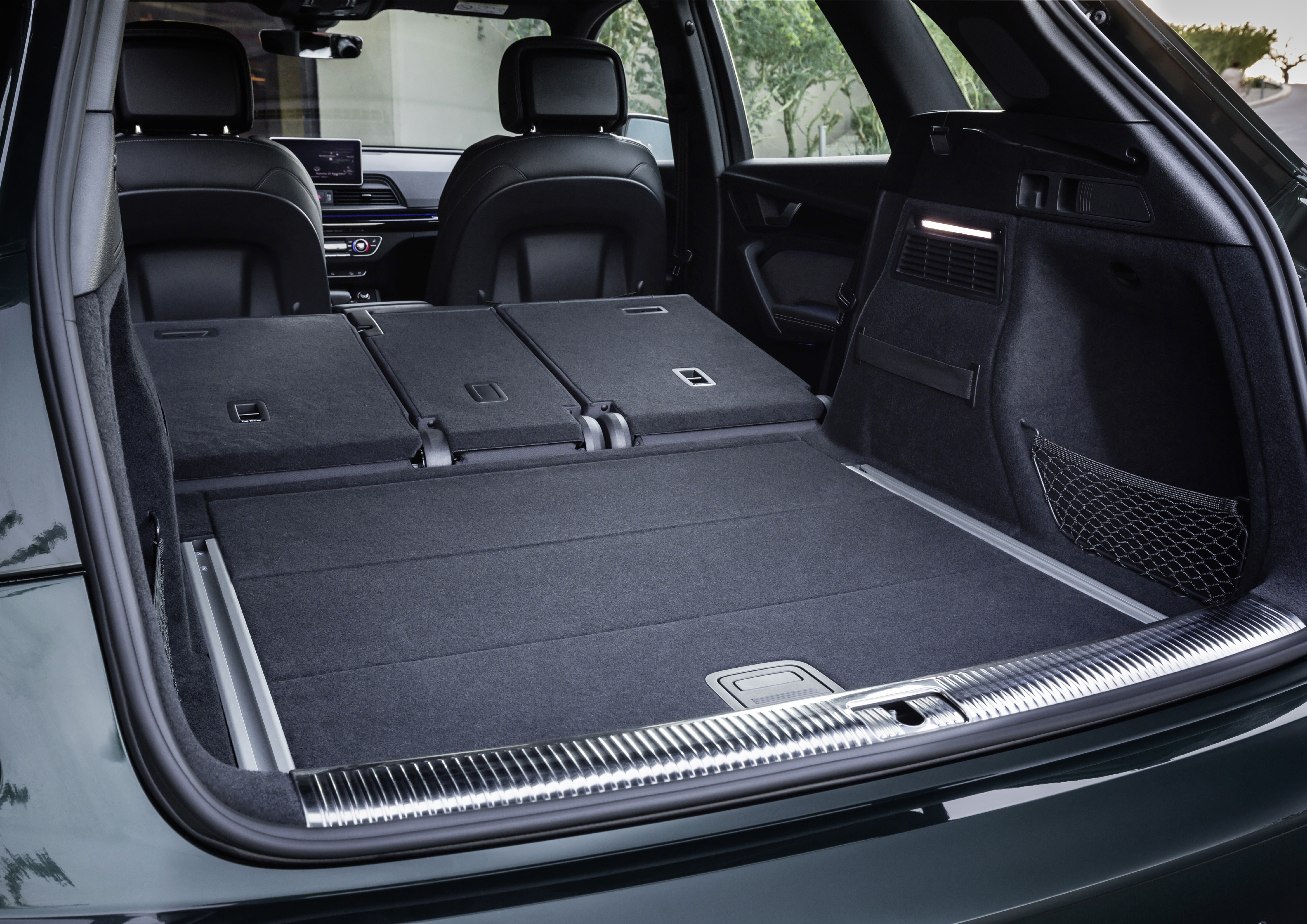 There's less to write home about in the engine department. The Q5's 2-litre diesel is one of the units at the heart of the Volkswagen "Dieselgate" emissions deceit, so while there's no dispute over the 0-62mph acceleration figure of 7.9 seconds, drivers may be sceptical about the claimed combined fuel economy of 55.4mpg and 133g/km of CO2.
The 248bhp 2-litre petrol turbo version is slightly more expensive at £42,150 but could prove cheaper in the long run, especially given the rapid depreciation rate of diesel vehicles. If you want even livelier performance there's a fire-breathing turbo petrol SQ5, which makes most of its SUV rivals feel distinctly pedestrian.
That unfortunately includes its  own Q5 stablemates, especially the diesel models — an example of what the CIA calls blowback.
2017 Audi Q5 2.0 TDI S line specifications
Engine 1,968cc, 4 cylinders, turbodiesel
Power 187bhp @ 3,800rpm
Torque 295 Ib ft @ 1,750rpm
Economy 55.4mpg
CO2 133g/km
Transmission 7-speed dual-clutch auto, all-wheel drive
Dimensions 4,663mm x 1,893mm x 1,659mm
Nick's rating ★★★★☆
My week in the Volvo XC60
James Mills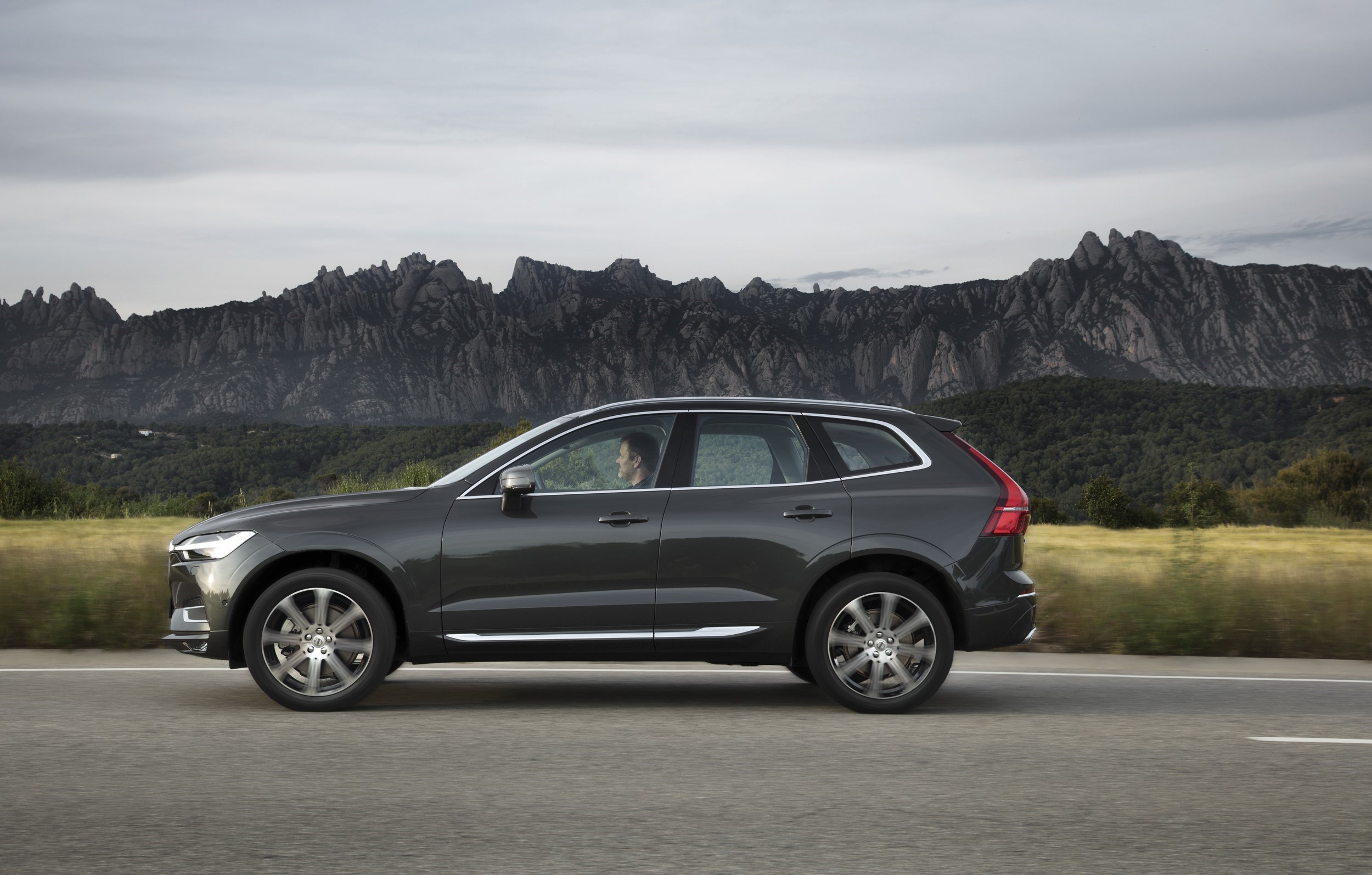 It may surprise some drivers to learn that last year the XC60 was reported to be the bestseller of its type in Europe. For Sweden's underdog car maker — it was on life support in the 1990s — to get one over Audi, BMW, Land Rover and Mercedes is impressive.
How is it managing to punch above its weight? Simply by making cars that are more attractive to look at and more relaxing to drive.
It used to be the case that Audi made the best-looking cars on the road — models such as the original TT, the A4 and the R8 — but Volvo has lately been on a roll and now outflanks its rival. Pick any one of the latest machines to come out of Sweden and it will make its opposite number look as frumpy as an M&S fashion department. Volvo's XC60 has a stance and style that's all its own.
---
Browse NEW or USED cars for sale
---
By contrast, remove the fourringed badge from the Audi Q5 and it could pass for any number of rivals from Korean car makers.
Things get even better inside. Climbing into the XC60's interior feels as appealing as pouring a nice glass of red and putting your feet up in front of a Scandi-noir box set.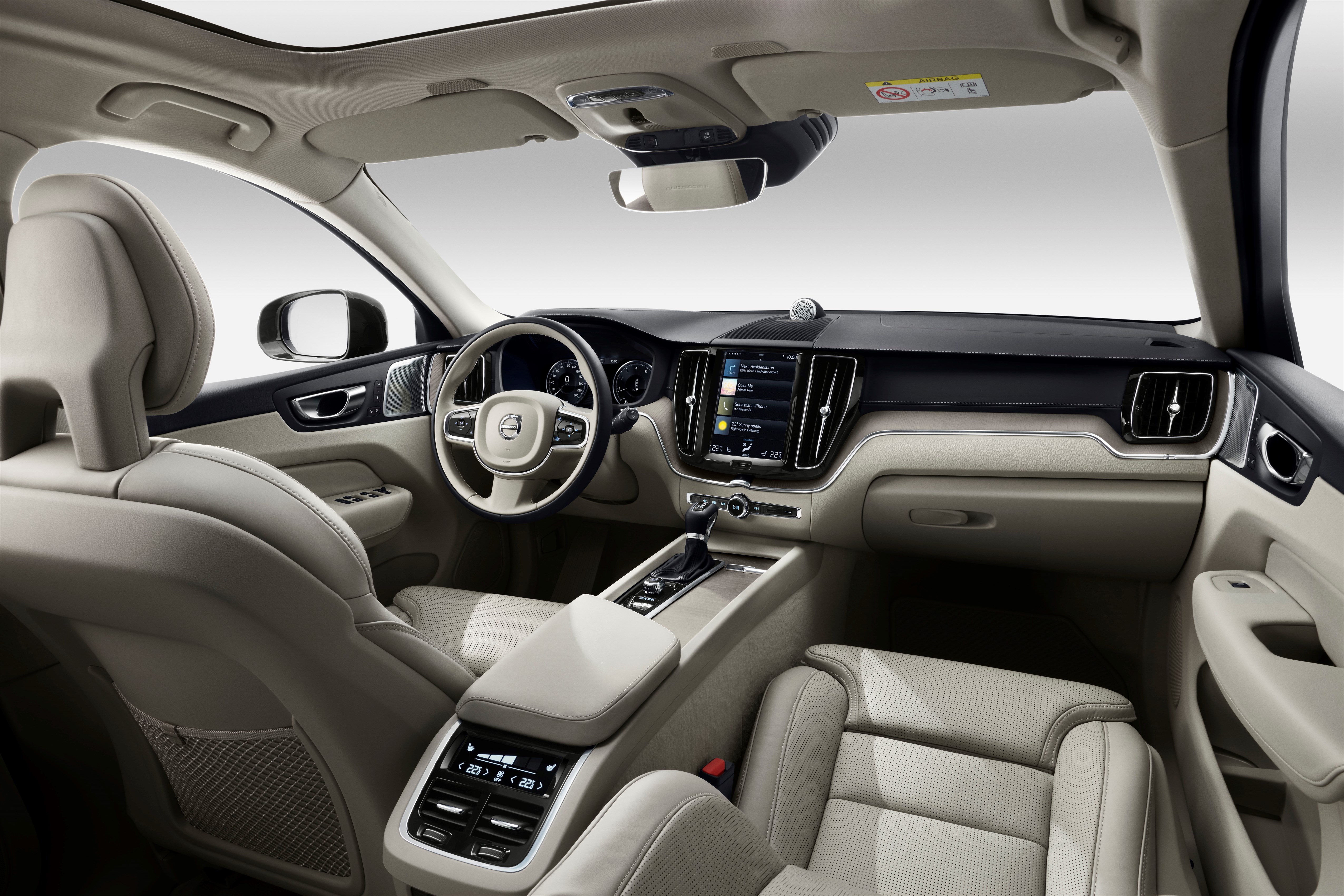 But herein also lies the Volvo's problem. The driver can spend an uncomfortable amount of time with their eyes off the road when trying to do everyday things such as tune the radio or adjust the heating. One moment you can be trying to find 6 Music, the next your attention is grabbed by a shaking steering wheel and bleating alarm as the car drags your gaze back to the road — and the juggernaut bearing down on you — because you've strayed onto the wrong side of it.
"One moment you can be trying to find 6 Music, the next your attention is grabbed by a shaking steering wheel and bleating alarm as the car drags your gaze back to the road"
Happily, when you aren't distracted, the rest of the driving experience is soothing. Which is what most motorists want from this type of family car. My three youngsters nodded off, listening to their headphones and there's enough space in the back to avoid fights over who sits in the middle.
The seating position is reassuringly high, with a better road view than in the Audi, though that impression may also be down to its rival's higher window line.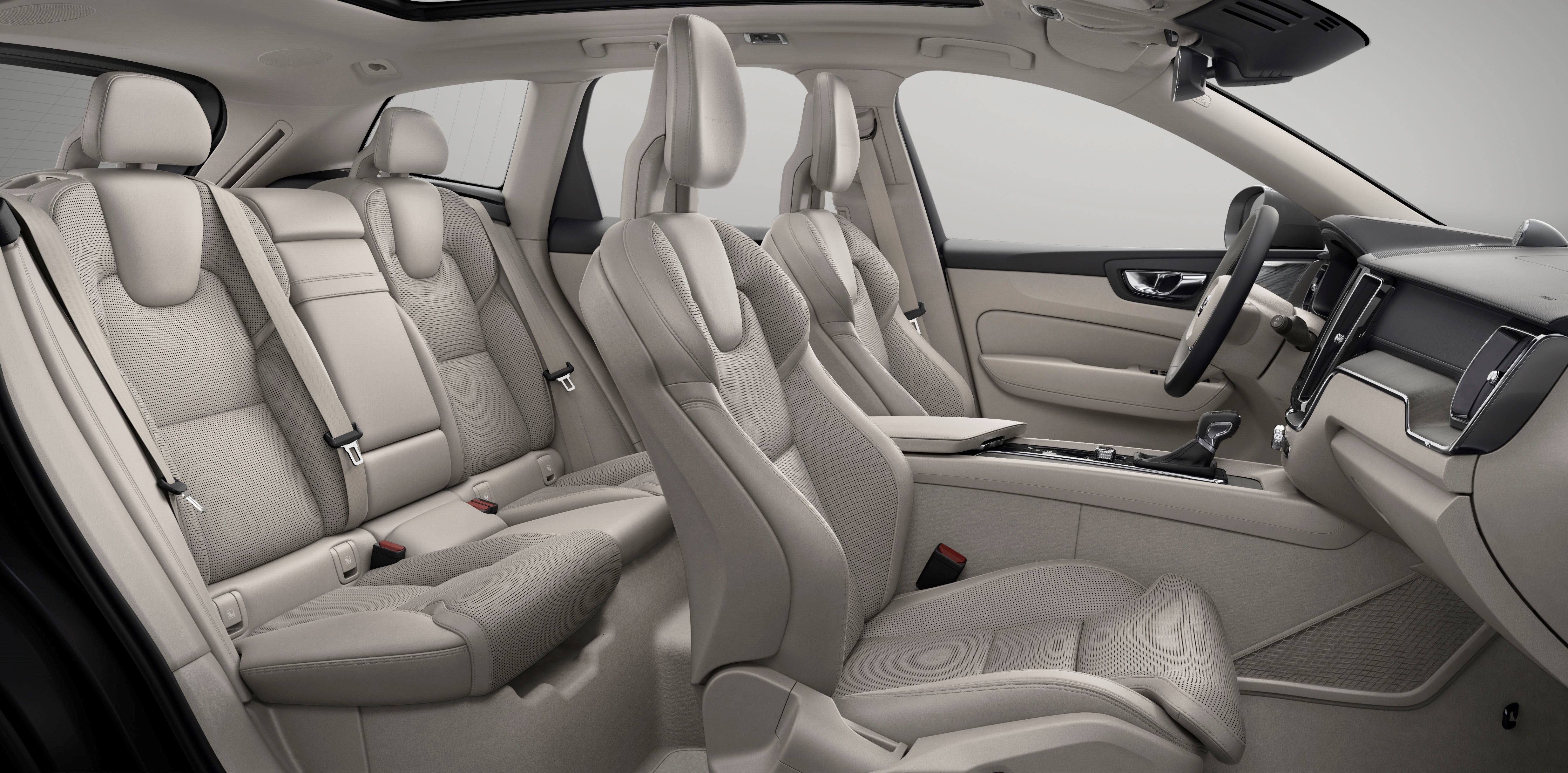 There's a slight trade-off of passenger space against boot capacity, but many owners will be happy with that sacrifice. The four-cylinder engine won't set the pulse racing, but then what comparable diesel unit does?
Moreover, it's nippier than the Q5's and almost as economical. The XC60 shows that there is another way to make this type of car. You can keep your uptight German SUV. I'm happier relaxing in Sweden's hip export.
2017 Volvo XC60 D5 Inscription specifications
Engine 1,969cc, 4 cylinders, turbodiesel
Power 232bhp @ 4,000rpm
Torque 354 Ib ft @ 1750rpm
Economy 51.4mpg
CO2 144g/km
Transmission 8-speed automatic, all-wheel drive
Dimensions 4,688mm x 1,902mm x 1,658mm
James's rating ★★★★½☆
Head to head: Audi Q5 vs Volvo XC60
| | | |
| --- | --- | --- |
| | Audi Q5 2.0 TDI S line | Volvo XC60 D5 Inscription |
| Price | £41,085 | £44,705 |
| Fuel | 55.4mpg | 51.4mpg |
| 0-62mph | 7.9sec | 7.2sec |
| Top speed | 135mph | 137mph |