First Drive review: Volvo XC90 (2015)
2 tons of metal, 100 tons of expectation
---
Published 14 February 2015
2015 Volvo XC90, from £45,750
FULLY 12 years have passed since the Volvo XC90 first moved among us — big, strong and yet somehow soft, the SUV mothership. It was practical and reassuring and as understated as a two-ton car with seven seats can be, and it seemed Swedish in the very best sense of the word (chic furnishings, enlightened attitudes to education) rather than Swedish in the less attractive sense (dismal winter daylight levels, Sven-Goran Eriksson).
---
Browse the used Volvo XC90s available to buy on driving.co.uk
---
Since then, while Volvo underwent various flirtations with economic oblivion, leading it finally into the stable-seeming arms of Geely of China, the XC90 has just sat there, lightly tickled and nudged every now and again but never fully reappraised since its debut in late 2002.
Yes, 2002! Why, we didn't even have The X Factor in those days, let alone Spotify, and therefore had to make our own entertainment, using combs and lavatory paper. Consider the changes undergone by some other cars in the time in which the XC90 has fundamentally evolved not one jot.
It's extraordinary how well the XC90 has held up over time, shape-wise — a sure sign that it was doing something right.
Have a look at a 2002 BMW 5-series, for instance — or, for real laughs, a 2002 Honda Accord. Those vehicles might as well be from the Eighties and wearing bleached-blond mullets and mohair for all the connection they seem to have with the general ways of doing things in 2015. It's extraordinary, by contrast, how well the XC90 has held up, shape-wise — a sure sign that it was doing something right.
Still, it was more than time for a proper makeover — and here it comes, copiously and unhelpfully weighed down with expectations. It is the onerous duty of the new XC90 not only to provide a winning upgrade of a much-loved and respected model after more than a decade of stagnation, but to relaunch the entire company whose badge it wears. Possibly no other car brought to market this year will be carrying such a tightly clustered burden of corporate hopes and fears in its practical boot space.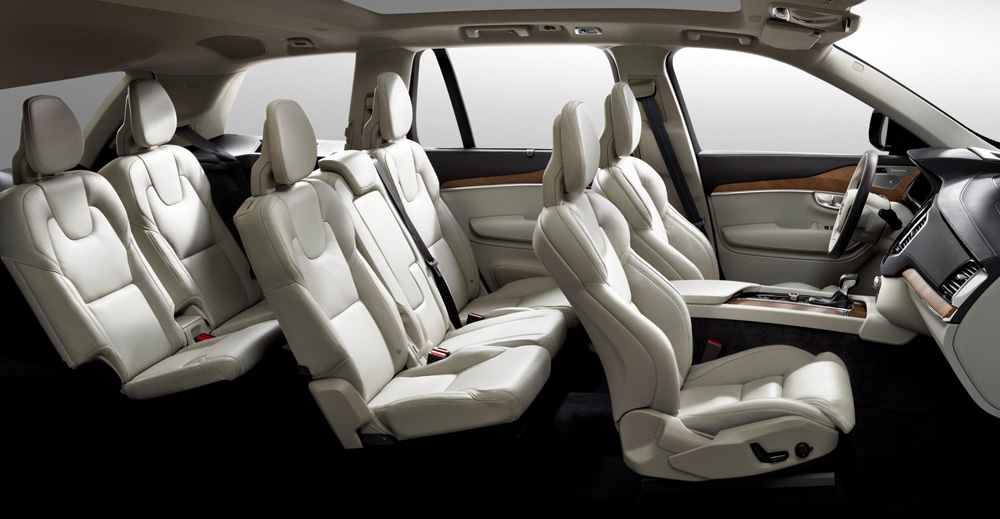 This is the first model to partake of Volvo's new structural platform, the cumbersomely named Scalable Product Architecture (Spa), on which the entire next generation of Volvos will be founded. Development of this new system cost Volvo's Chinese owner £6.5bn, which is even more than Sky just spent on three years of Premier League football, so it must be serious about it.
The XC90 will also blaze the trail for the new company policy of using only four-cylinder engines. And it will hope to lead the brand fully upmarket, where Volvo can at last properly grapple with BMW, Audi and Mercedes, rather than simply knock about in their vicinity with a hopeful expression on its face.
---
Read: How Porsche gatecrashed the Volvo XC90 launch party
---
The new platform is lighter and offers the XC90 greater interior space than hitherto. The third row of seats, previously aimed at children or adults too drunk to care, will now, allegedly, fit people as tall as 5ft 6in. Good news for Tom Cruise, among others.
The platform's increased strength, meanwhile, enables Volvo to declare that this is the safest car it has built — a claim that will no doubt work as middle-class catnip, in the traditional Volvo manner. It is also in line with a key corporate objective: nobody to be seriously injured or killed in a Volvo by 2020. Quite how Volvo's bold and covetable vision of a world without pain reckons with that rogue juggernaut or terrorist car bomb, we have yet to work out.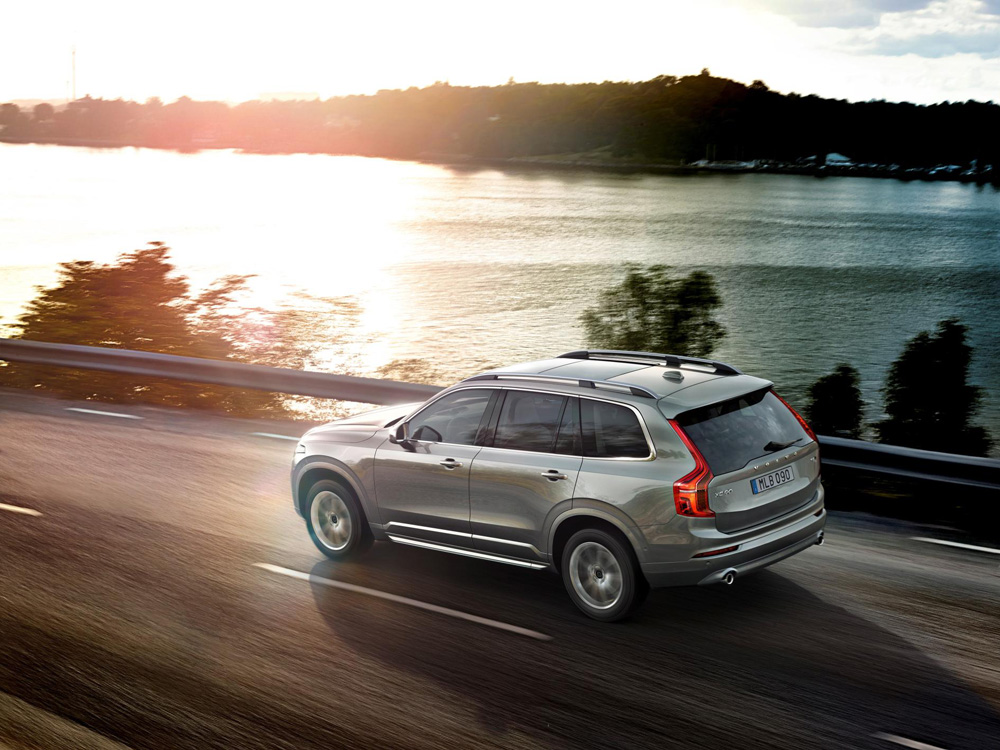 The specific breakthroughs here are that the car now brakes of its own accord if you misguidedly pull into moving traffic and pre-tensions the seatbelts if it senses an imminent crash. It even activates shock-absorbing technology in the seats when it detects tough terrain — clenching its buttocks, in other words, so you don't have to.
There's a 2-litre petrol model and a more ecologically cosy T8 plug-in hybrid version, theoretically capable of 100mpg, in which a 2-litre petrol engine is supplemented by a 79bhp electric motor with no loss to the interior space.
But the most popular format will be the D5 2-litre twin-turbocharged diesel
with all-wheel drive, which awaited me in Spain last week, its leather seat handily warmed by a recently departed Car of the Year judge. (It's a mark of Volvo's anxiety about this product that it launched the XC90 to a party of award-fluffers before letting us grubby pen-pushing oiks put our smutty fingerprints all over it.)
It's clearly been pushed to a whole new level, outside and in. It has a plumper, more imposing front end, snappy, T-shaped LED running lights, signature wheelarches and a pleasingly angular rear hatch.
Few things in the automotive world had come to look as tired as the cabin of an XC90, which, being made by Volvo, wasn't all that peppy to begin with.
Now there's a decent touchscreen — an iPad-style 9in affair, set upright in the dash and replacing the old plastic tundra of dull buttons. It sits coolly amid chrome finishes and walnut trims that haven't been polished to resemble plastic but left matt, to look like wood. All this and a fruity, adjustable hi-fi, through which you can, if you wish, lend Vanessa Feltz on Radio 2 the acoustic properties of the Gothenburg concert hall just to see what she sounds like.
The cabin is a great place to be and the car is an easy thing to drive. There's a Performance mode, which tightens all the responses, and an Off-road mode, for those times when your family needs to be driven across thick gravel or slurry, but the car seems born to operate in Comfort mode, wafting effortlessly and quietly, with a startling lack of wind noise for a chunk of metal this large.
Call me a shirker, but I didn't test the auto-braking function by turning into the path of an oncoming Spanish lorry, even though the opportunity presented itself.
Call me a shirker, but I didn't test the auto-braking function by turning into the path of an oncoming Spanish lorry, even though the opportunity presented itself. However, if we can't trust Volvo on these things, who can we trust?
I did, at least, manage to bother the system with my vague proximity to some parked cars on a bend, causing beeps to explode off the dashboard and the head-up display to light up like a tilted pinball machine. So Volvo clearly continues to have our health and safety fastidiously at heart.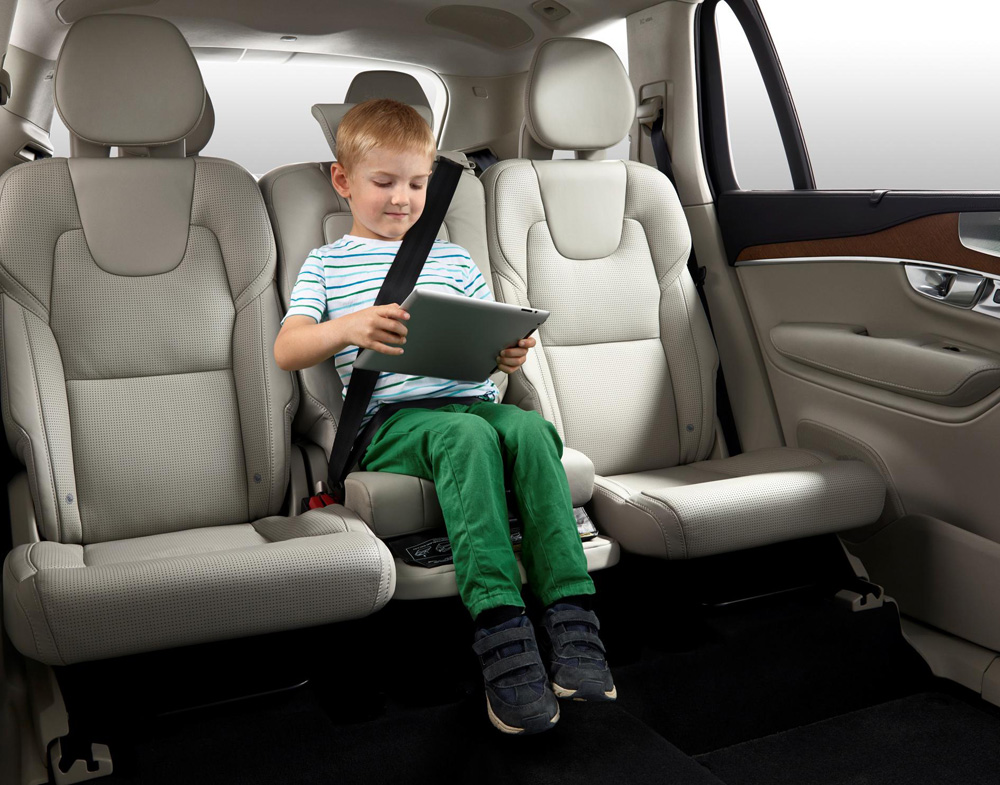 The XC90 has all the luxury feel of an Audi Q7, but without any of the external ugliness. It's less sporty and heavier on the wrists than a BMW X5, but, again, it's far less ugly — and, anyway, who seriously wants to barrel their family into corners at 70mph? And you probably wouldn't want to pummel it across open countryside, as you might a Land Rover Discovery, but, then again, it doesn't so overtly announce a labrador-oriented lifestyle.
Job done, I'd say. And if you decide you don't like it, there'll be another one along in 12 years.
Verdict ★★★★☆
We like: Great looks and spacious
We don't like: Not the best off-roader
Volvo XC90 D5 specifications
Price: From £45,750
Engine: 1969cc, 4 cylinders, turbodiesel
Power: 222bhp
Torque: 347 lb ft
Transmission: 8-speed automatic, 4-wheel drive
Performance: 0-62mph in 7.8sec
Top speed: 137mph
Fuel: 49mpg
CO2: 149g/km
Road tax band: F (£145 a year)
Release date: On sale now
2015 Volvo XC90 rivals: Driving's picks
Audi Q7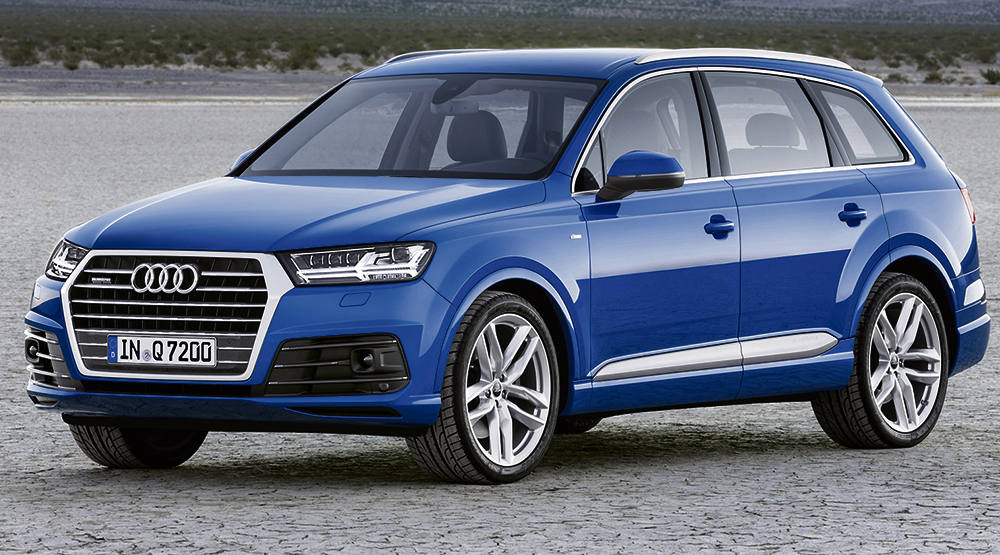 Price: from £47,000 (estimated)
On sale in the spring the new Q7 remains a huge seven-seater yet still returns 48mpg as a diesel
Browse the used Audi Q7s available to buy on driving.co.uk
Jeep Grand Cherokee
Price: from £37,705
The new Grand Cherokee has the looks of a Hollywood hunk but isn't as family-friendly as its SUV co-stars
Browse the used Jeep Grand Cherokees available to buy on driving.co.uk
Kia Sorento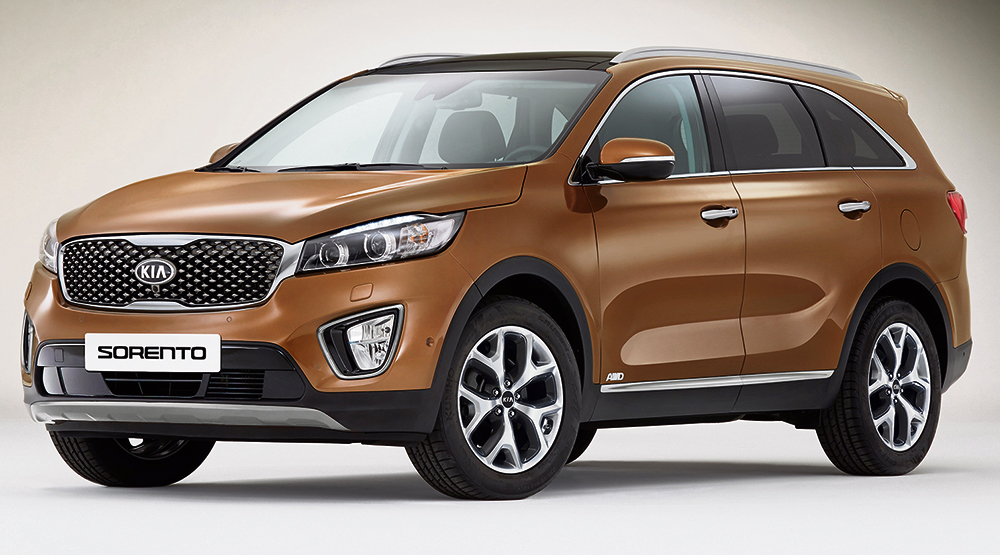 Price: from £25,000 (estimated)
Not sniffy about badges? The new Sorento has a lot going for it — including the price
Browse the used Kia Sorentos available to buy on driving.co.uk
Range Rover Sport

Price: from £61,250
If any car can give the Cayenne a run for its money, it's the high-performance SVR version of the Range Rover Sport
Browse the used Volvo XC90s available to buy on driving.co.uk
VW Touareg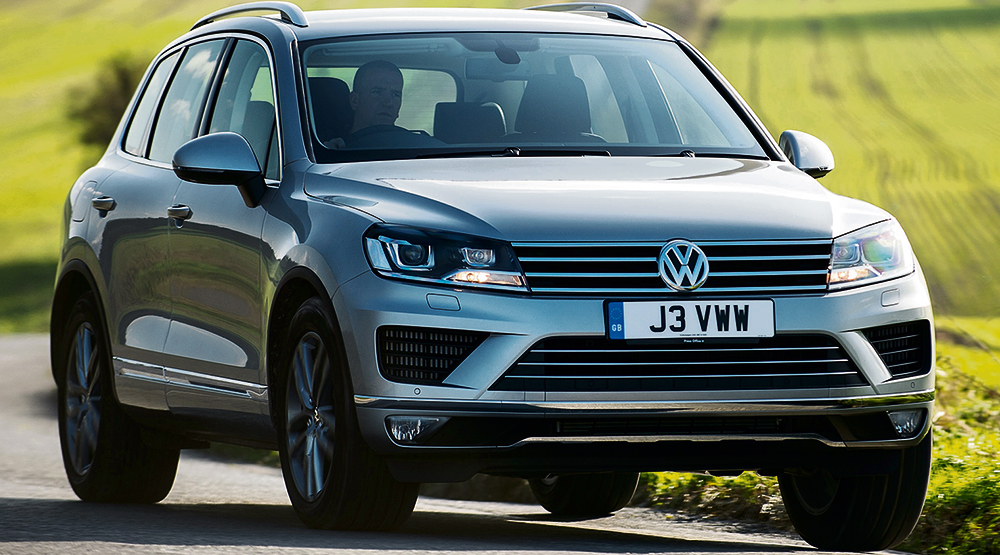 Price: from £40,215
A sensible car at a sensible price, but lacks seven seats
Browse the used VW Touaregs available to buy on driving.co.uk
---
Search for and buy your next car on driving.co.uk
---