Jeremy Clarkson is a fan of the new Maserati MC20 supercar, though a couple of problems revealed themselves within five minutes of his test drive
MC-enamour
A tired and hungry Jeremy Clarkson has became quite enamoured by the looks and driving experience of the Maserati MC20, despite struggling to get out of the car.
Writing in last weekend's Sunday Times Magazine, the columnist and Clarkson's Farm star decided to save himself the bother of cooking dinner and instead head to the pub with partner Lisa in his Maserati test car.
While it took them just five minutes to get to the pub car park, when they tried to exit the car they found themselves stuck inside, unable to find the interior handles for the Maserati's scissor doors. After employing the services of his phone's torch, Jeremy eventually found the button, though not without Lisa observing: "We'd have been screwed if we'd crashed into a lake."
Once out of the car, Jeremy then found himself back inside "very smartly" because it started to roll down a hill; he'd not realised the car was in Neutral rather than Park (he could't find the 'P' setting) and even after jumping in an standing on the brakes, it took time to find the handbrake (he found it "deep in the footwell").
Then there was the question of turning off the lights, considering that the car continued to make "bonging noises," something even more complex than either opening the doors or putting on the handbrake.
"After an hour of swearing and wondering out loud whether it would have been easier to stay at home and make a soufflé out of ant hearts, I called a colleague, who said that to engage 'park' and turn out the lights I had to stop the engine twice.
"So I pushed the button to turn the motor off, then pushed it again. Which caused it to start. I then called the colleague again, who said that when I pushed the button the second time my foot had to be off the brake pedal. And he was right, which meant that we just caught last orders."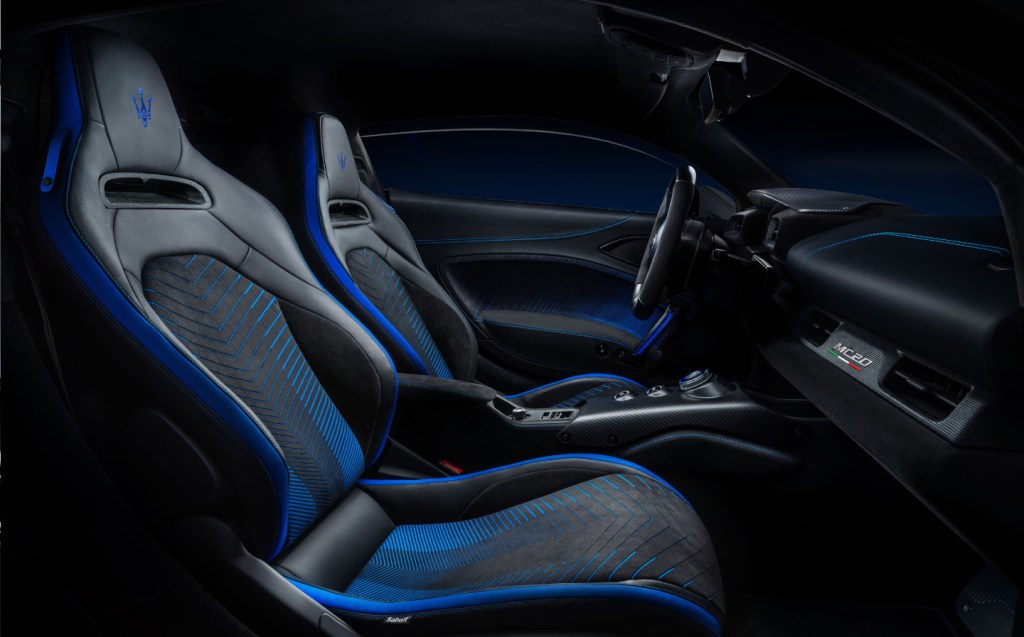 His famishing ordeal notwithstanding, once Jeremy had sat down to his fish pie, he began to consider the Maserati more objectively, proclaiming it a "very interesting car".
Firstly, its position as a £190,000 mid-engined two-seat supercar in a market alongside Ferrari, Porsche, Lamborghini, Chevrolet "and a whole host of chancers on every continent" was puzzling given the number of alternatives. According to Jeremy, though, if he were in the market for such a car, the Maserati is the one he'd go for.
"Ferraris these days are too far up their own bottoms to be taken seriously, and while I like the McLaren alternatives — there are 5,000 of them and they're all the same — they somehow don't have the same kudos. Lamborghini does, but Maserati does even more. It's a name to savour. It's why I went to the pub. Because I wanted to say, 'Shall we take the Maserati?'"
The driving experience too came in for praise, particularly the 621bhp twin-turbo V6 engine coupled with its lightweight carbon-fibre chassis.
He described the exterior looks as pretty and the interior as pleasingly plain and uncomplicated with the light, wiper and indicator controls on stalks and only minor controls on the steering wheel.
There were a few issues though that he felt needed mentioning such as a choppy ride, heavy brakes and a dim-witted gearbox.
"No matter what setting you use — road, track, race, etc. — it's awfully bouncy when you're going quickly. Think Tigger after he's had a spoonful of Roo's strengthening medicine. Then there's the brakes, which take a deal of thigh power to work properly, and the gearbox, which reacts to requests to change cogs as if it's just woken from a deep sleep."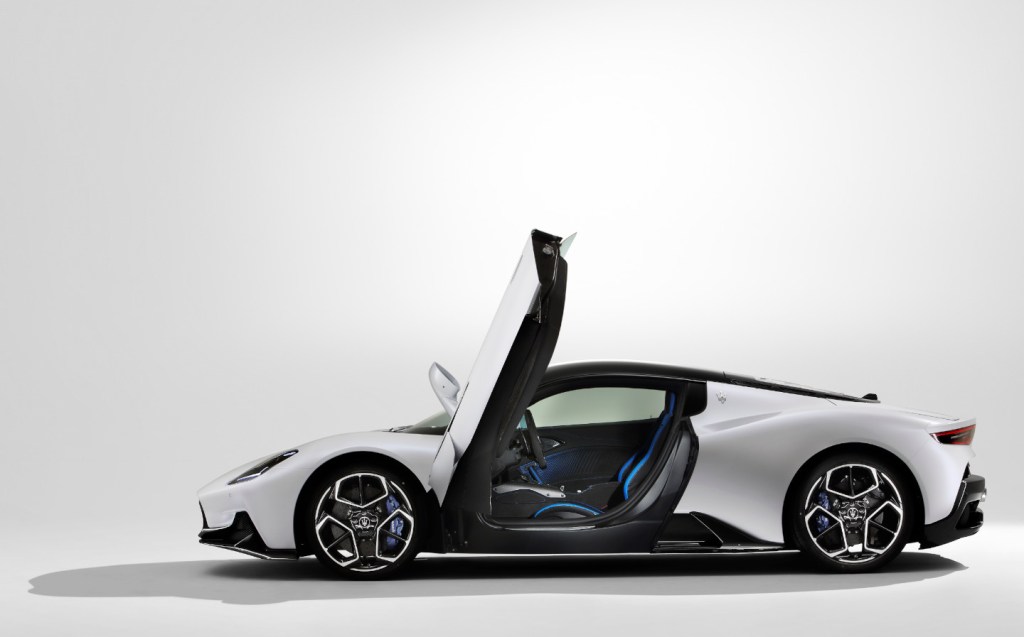 While the Maserati wasn't, he felt, as dynamically sharp as rivals from Ferrari, Lamborghini or McLaren, he felt that, overall, it was a more useable package.
"You can potter about in an MC20 because it's quieter and more civilised than any of its rivals. And much less intimidating. It feels more like a sports car than a supercar."
That lack of supercar histrionics was the Maserati's biggest selling point for Clarkson.
"It looks like a supercar but it's more of a plain-Jane GT car really," he concluded. "A comfortable and quiet place to sit as the miles slip away. And it's a lovely thing to look at. But the main reason I'd choose this over any other car of its type is simple. I liked it."
Related articles
Latest articles