What is alternate-side parking, which countries use it and why?
I'm parking here!
The city of New York in the United States has announced that, following its suspension in March 2020 due to the pandemic, twice-a-week alternate-side parking — a traffic law that dictates on which side of a street cars can park on a given day — will return from July 5.
Alternate-side parking (ASP) is intended to allow street-sweepers and snowploughs to access the area close to the kerb normally blocked by parked cars and, until the pandemic, necessitated New Yorkers who parked on the street to move their cars for up to 90 minutes twice a week, usually in the morning.
Those that did not faced a $65 (£55) fine, though the requirement was reduced to one day per week when the pandemic struck.
Do people like alternate-side parking?
While twice-weekly ASP is seen as a necessary policy to ensure the cleanliness of New York City's streets, it's one that's notoriously unpopular with locals. Due to a shortage of parking places, residents jealously guard what they sometimes see as their spots, often double-parking on the other side of the street for an hour and a half, waiting in their cars for the sweeper machine to pass so that they can return to their 'rightful' place.
With the resumption of twice-weekly ASP, however, New Yorkers now face another challenge — more cars than before and fewer parking spots still.
According to the New York Times, between August and October in 2020 car registrations rose by 76% and 45% in Manhattan and Brooklyn, respectively. Coupled with that, because of the expansion of outdoor dining spaces, the number of parking spots has fallen.
Despite the local by-laws supposedly compelling them to do so, many residents don't actually move their cars for street sweeping, a figure estimated to be as high as 50% by a city official, Jessica Tisch.
"The policy created a world where too many people saw a once-in-a-while ASP ticket as just the cost of doing business," said Tisch.
"The partial suspension of alternate-side parking was a pandemic measure to let people stay inside more, but it went on for far too long, and it largely side-lined the most effective clean-streets tool we have in our arsenal, the mechanical broom."
Why does alternate-side parking exist?
ASP primarily exists to allow street sweepers or snow ploughs to access where they otherwise can't due to parked cars, though its proponents argue that it has other benefits besides.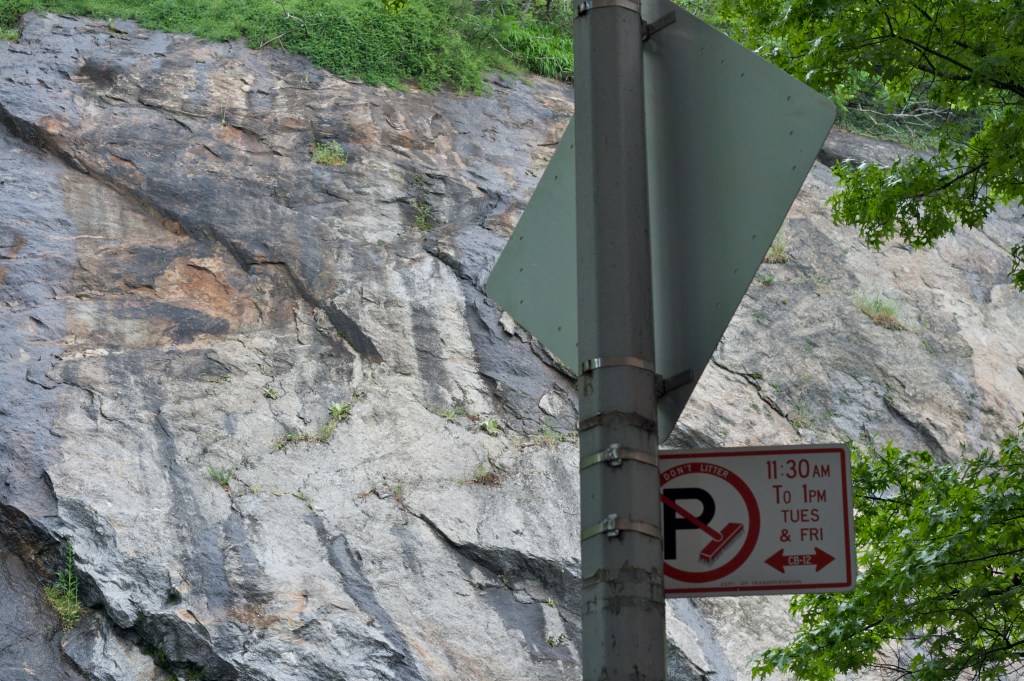 In New York, for example, parking in a private garage can cost more than $600 per month (around £500 at current exchange rates) and, while street parking is free, having to move one's car twice weekly is an inconvenience that may act as a disincentive for car ownership, pushing people towards making more environmentally-friendly transport choices such as cycling and using buses or trains.
The rules also ensure that no one leaves their car on the street for more than a few days, introducing a liquidity to the exchange of parking spaces and ensuring that streets don't simply become storage spaces for seldom-used cars.
What countries use alternate-side parking?
Aside from New York City in America, a number of countries in Europe including Sweden, Denmark, Belgium, France and Spain use alternate-side parking rules in their towns and cities, some of which are truly mind-boggling.
In Sweden, for instance, inside ASP zones parking is prohibited on the morning of odd dates on the side of the street where houses have odd numbers. Drivers must remember what date it is the next morning if they leave the car in the evening.
In Denmark, it's the opposite, with parking prohibited on the morning of odd dates on the side of the street where houses have even numbers.
Recognising how desperately confusing this can be, some Swedish cities have abandoned this method, instead allowing permanent parking on one or both sides of the street, with the exception for one day per week from December to May, when snow ploughing and sweeping is required. The day when parking is prohibited is posted on a sign for each street.
Belgium's system is almost as complex. In a town where alternate-side parking applies, parking on the road between the first and fifteenth of each month is only allowed on the side of the road with odd house numbers; between the sixteenth and the end of the month, parking on the road is only allowed on the side of the road with even numbers.
Similar rules apply in France, though in Spain things are slightly more relaxed with some cities including Barcelona having a system where the side of the street on which drivers are allowed to park changes every three months.
Does the UK have alternate-side parking?
No, not as such — street cleaning often happens around parked vehicles by hand, and most areas of the UK don't have significant snowfall for more than a week or two during the winter months.
For a deeper clean, local authorities have the power under the Control of Pollution Act 1974 to suspend parking on streets or parts of streets during certain hours on specified days in order to facilitate the use of motorised cleaners.
Councils are required to put up conspicuous notices in advance to warn drivers and residents of the suspension, and parking meters must be covered during the suspension period.
Main image: Jp via Flickr
Related articles
Latest articles