Reader letters: the height of SUVs, cycle superhighways, super DVLA and EU fuel prices
Your correspondence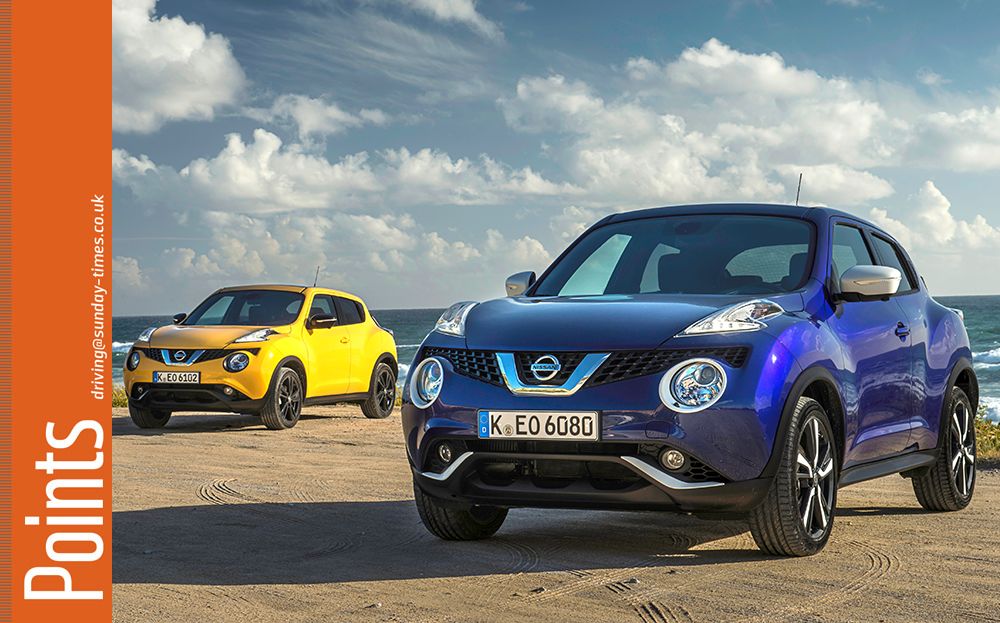 Height of convenience
Jeremy Clarkson's dislike of small SUVs doesn't take into account why some of us buy them ("A sporty number… for Terry and June", February 14). As the years pile on, Jeremy will find that cars become increasingly closer to the ground, and getting in and out of a hatchback later in life will be like getting in and out of a Caterham 7 — with the roof on.
I recently bought a Nissan Juke (pictured) and the ease of entry and exit more than makes up for what I miss from the several VW Golfs I owned beforehand. It is a deceptively good and well-equipped car.
Jeffrey Box, Shalford, Surrey
Saddled with congestion
Jeremy Clarkson complains it took him 2 hours and 35 minutes to travel six miles in London because of a surfeit of Uber drivers and a blizzard of roadworks ("It could swallow a horse and 47 other things …", February 7).
The most disruptive of these works are to build cycle superhighways, which have taken away large parts of the space available to ordinary vehicles and so caused congestion — which we pay a congestion charge to sit in. How has Boris Johnson got away with it?
Michael Lampard, Chislehurst, southeast London
Personal service
You have published several letters about readers' bad experiences with the DVLA, so I felt a little apprehensive going online on Tuesday afternoon and pressing Enter to confirm I wanted to take my personal registration number off my car. I was told all was complete and I would receive my new registration documents within days. On Thursday they dropped through the letterbox. Absolutely first-class service.
Chris Steventon, Ludlow, Shropshire
Ever-closer fuel prices
Chris Hammond need not be so concerned over the disparity in fuel prices between Spain and the UK ("Costa living", Points, February 7). The EU will sort this out in no time.
David Spalding, Essex
---
Browse NEW or USED cars for sale on driving.co.uk
---