Letters of the week, October 5
The issues that got you talking this week
---
Published 07 October 2014

Horses for courses
It was grist to the mill to read the excellent review of the Ford Mustang ("It's a red letter day, Blighty: the express pony is coming to town", last week). We have just returned from driving a Ford Mustang V8 convertible in California from San Francisco via Carmel to Yosemite National Park, then through Death Valley and on to the Grand Canyon in Arizona.
It was superlatively responsive and extremely comfortable. But the roads in England are unlike those in America; I fear that there's a reason why the Mustang has stayed in the States for so long.
Christopher Lavender, Hong Kong
Taking its toll
As a resident of East Yorkshire with family in Kent I drive down up to four times a year via the M25 and the Dartford crossing. I understand that from next month it will no longer be possible for anyone to pay the crossing charge in cash as the toll booths will no longer be there. For occasional users such as myself their removal will be a real inconvenience.
Pam Hardy, Beverley, East Yorkshire
---
Search for and buy your next car on driving.co.uk
---
Evasive action
In response to John Ingram's letter about witnessing a dangerous driver who was pulled over by officers in an unmarked vehicle ("Police presence", Points, last week), what he possibly saw was a police "escape and evasion" exercise. These involve a "criminal car" being chased and stopped. They are regularly carried out on the M40 and M6.
Mark Stanton-Huxton, Buckingham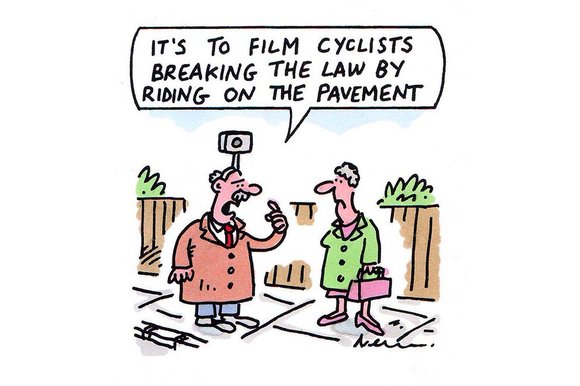 Caught on camera
So cyclists are carrying helmet cameras to film the minority of motorists who break the law. Good. Roll on the day when bicycles carry numberplates so motorists can film the minority of cyclists who jump red lights, ride on the pavement or the wrong way up one-way streets, pass stationary traffic on the inside and fail to use cycle lanes where provided for their safety.
Ian Snowden, Clitheroe, Lancashire
Safety drive
It was good to read that there is a real concern, not only about speed awareness courses, but also speeding ("Motoring offenders are a windfall for the police", September 21). With the current levels of road deaths and serious injuries it is a great pity that all the recent party conferences have made no reference to road safety.
With the cost of each fatal accident being £1.78m and each serious injury £40,000 there is a real opportunity for all parties to discuss how to tackle what is a huge drain on the economy. As a parent whose 17-year-old son was killed in a car driven by a newly qualified driver who lost control of his vehicle, I also know only too well the pain of such tragedies.
Paul Kerr, Warwick
---
Don't know your BHPs from your MPVs? Click to take a look at our car jargon buster
---