Letters of the week, May 31
The issues that got you talking this week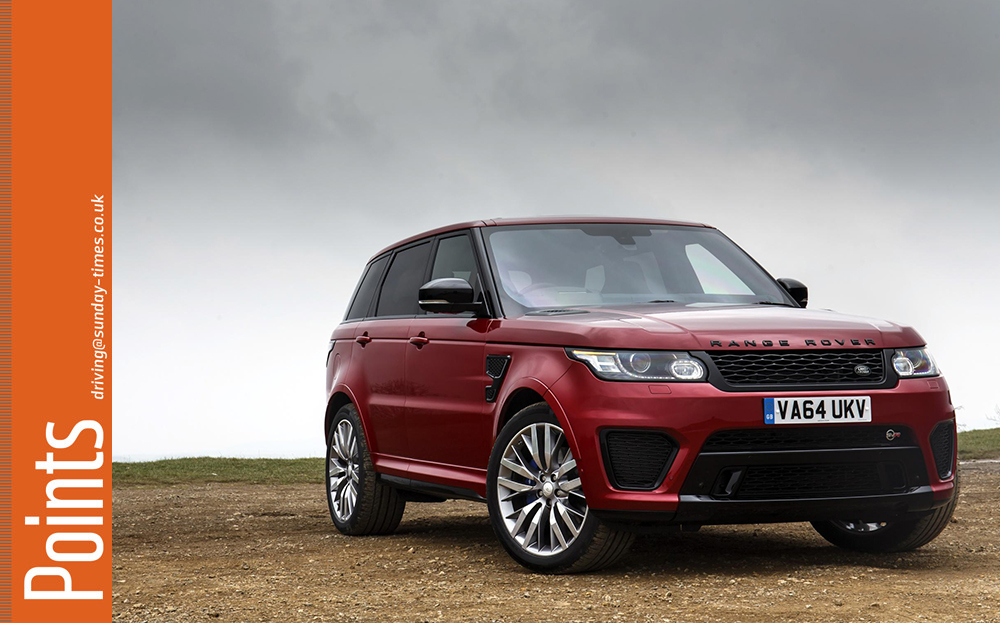 Wheels of fortune
Guy Martin suggests that the Range Rover Sport SVR is a trophy car ("It will do anything, go anywhere — preferably without me", last week), and that "the buyer wants to show they have a load of money". Quite. How much more civilised to stuff the cash into a tin and stash it underground somewhere. The Hatton Garden area of London sounds perfect.
Huw Beynon, Llandeilo, Carmarthenshire
He ain't heavy
I am greatly entertained by Jeremy Clarkson's write-ups of "cars I'll never own", but congratulations on giving Guy Martin an occasional go. In a former life I was involved with tractors, plant and lorries and I greatly admire those who can successfully wrestle with HGVs. And not only that but Guy's writings are great fun.
Sam Ashton, Hornby, Lancashire
---
Click to read car REVIEWS or search NEW or USED cars for sale on driving.co.uk
---
Not so fast
Good idea from Christopher Baker about putting speed limiters in all cars as he has in his Mercedes and Citroën ("Setting limits", Points, last week). But what is the point of a speed limiter on a Citroën C4?
Paul Milner, Sheringham, Norfolk
Slow gin
So, Christopher Baker has speed limiters on his cars. Does he also have a lock on his drinks cabinet to prevent him drinking too much? Good to see he has so much self-control.
Tony Draycott, Burbage, Wiltshire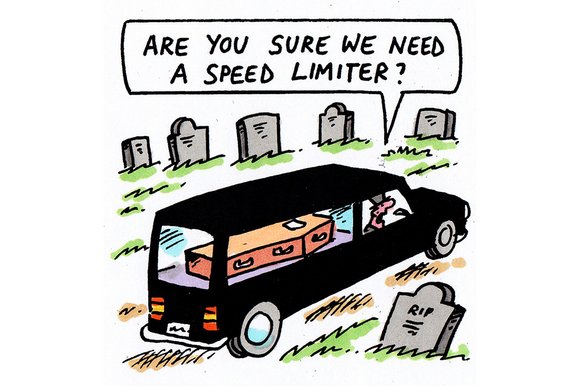 Fare point
Terry Flower claims Dominic Tobin's costs were grossly underestimated when comparing the cost of travelling to the south of France by car and by train ("Miles more expensive", Points, last week) but seems to forget that the train ticket price is per person. So, a family of four in a car is the same price as before, but a family of four on a train would be 4 x £235 or £940.
James Wood, Hampshire
Sitting in judgment
Tony Hartley reveals his ignorance by calling another correspondent "one of those drivers who sits in the outside lane of motorways" ("No righteous turn", Points, last week). It is the overtaking lane.
Andy Thompson, Leatherhead, Surrey
Flash mob
When will the recent fashion for multiple flashing yellow LED hazard lights on trucks and utility vehicles be banned? My eyesight is pretty good, but whenever I am following one of these vehicles I find the lights overwhelm the vehicle's direction indicators, causing me to brake a fraction later than I might otherwise have done. They are a menace.
Mike Pinker, Barnet, north London
---
---