Tyre size explained: What you need to know before changing the wheels on your car
Is bigger better?
CHANGING THE wheel and tyre size of your car affects more than just the look of the vehicle — fitting huge wheels and tyres à la Pimp My Ride, for example, has significant consequences.
There are many factors to consider, from how comfortably it will ride over Britain's broken roads to whether your vehicle insurer could refuse to pay out against any claim in the event of an accident.
And when browsing the aftermarket-wheels online, or standing in store admiring racks upon racks of gleaming wheels that have yet to be faced with a close-encounter of the kerb kind, it is difficult to know which brand represents good quality and which doesn't deserve a place on your proudly polished car.
Driving turned to the experts and asked their advice — here's what you need to know.
Want to know what tyre label codes mean? Click here
How will different wheels and tyres alter a car's behaviour?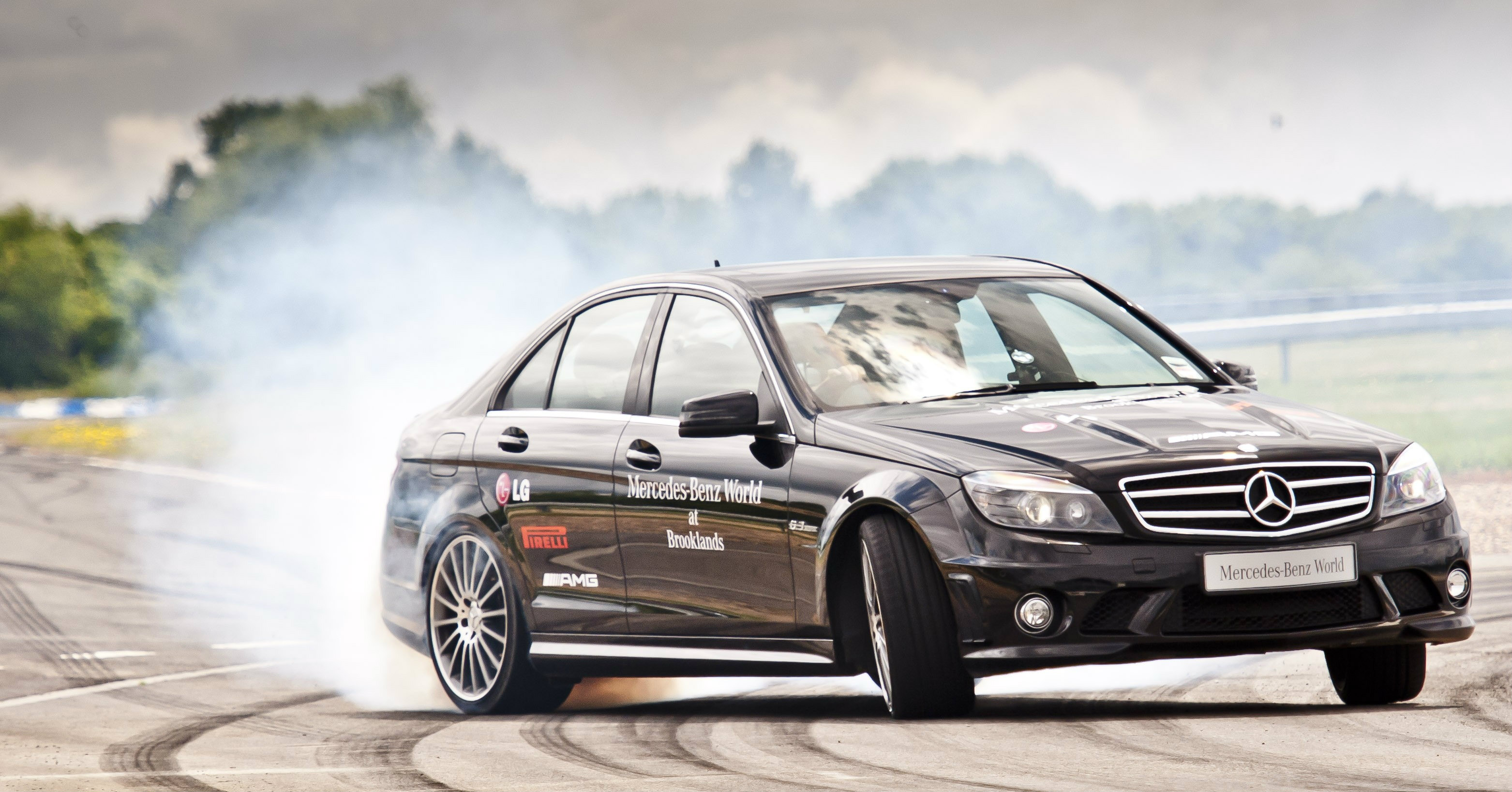 There is no hard and fast rule about how a different set of wheels and tyres might affect the driving behaviour of a car, according to a man who should know.
Scott Armstrong is a Subjective Tyre Evaluation Engineer for Continental Tyres. It's his job to help develop new tyres for the latest new cars, by driving a wide range of prototype tyres back to back until he and his colleagues at the vehicle manufacturer settle on one that provides the best blend of attributes for the car in question.
"It's difficult for consumers to determine how altering the size of wheel and tyre will affect their car because, generally speaking, no two makes of wheels and no two makes of tyres are the same."
Even the same size wheels have different weights and tyres are engineered to perform well in different areas, making the choice between comparable size products tricky.
Bigger, heavier wheels can mean bigger fuel bills and reduced performance
Car & Driver, an American motoring magazine, set out to test for the impact of different wheel and tyre sizes on the popular Volkswagen Golf. By using the same design of aftermarket alloy wheel in four different sizes – 16in, 17in, 18in and 19in – and comparing them with the car's standard 15in steel wheel, they were able to measure the effect on the Golf's performance.
The conclusion was that when compared with the original 15in steel wheel, the heavy 19in set-up resulted in a 10% drop in fuel economy, a 4% fall in the 0-60mph acceleration test, slightly less lateral grip and a less comfortable ride over the road surface. Food for thought.
A lighter wheel gives better performance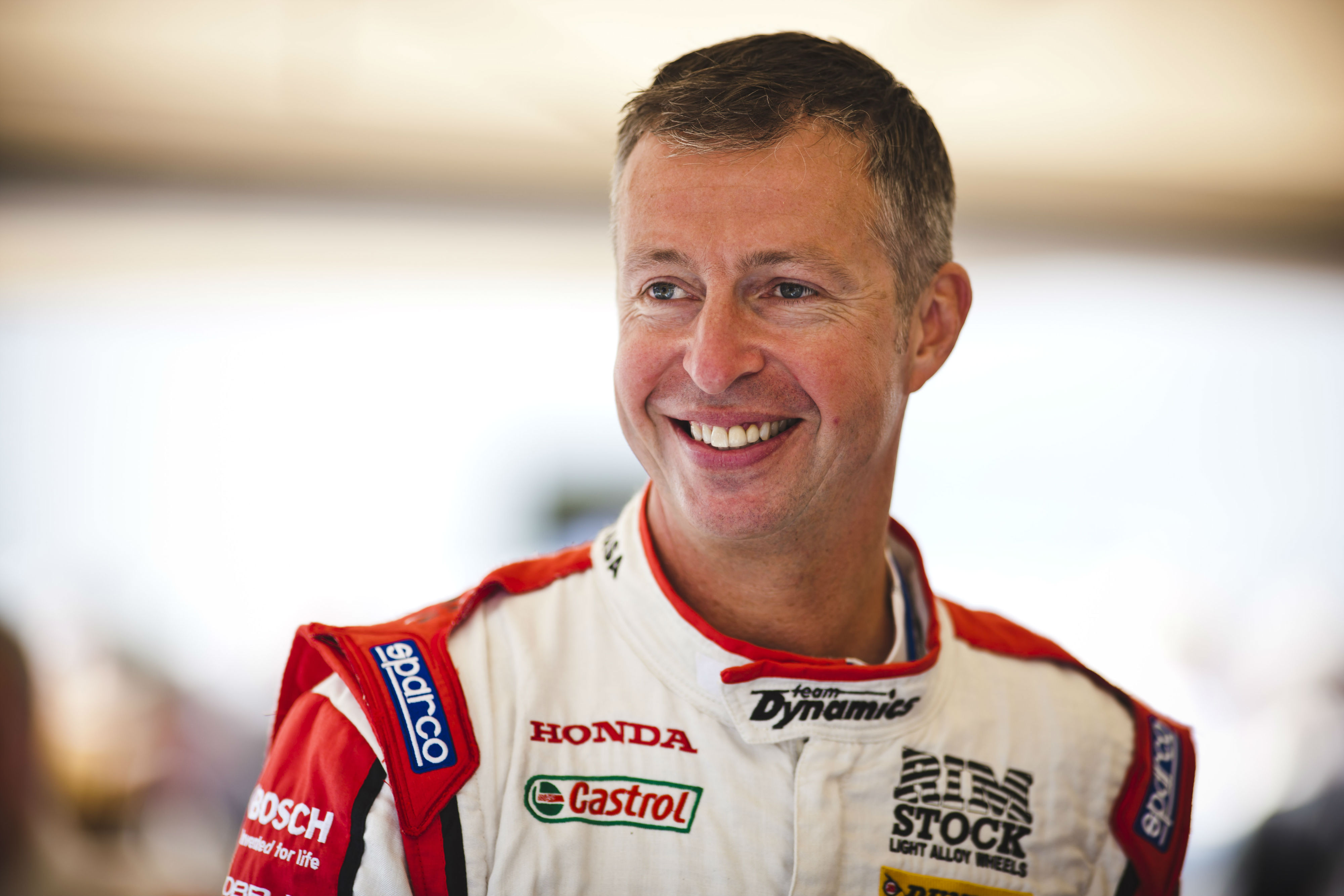 You may have heard of Matt Neal, the three time British Touring Car Champion. When he isn't on a hot lap for qualifying or trading paint with other drivers during the cut and thrust of a BTCC race, he is the Group Marketing Director for Rimstock, a manufacturer of alloy wheels.
In his unique position, Neal clearly knows a thing or two about getting high performance out of a wheel. He says a lighter wheel means the suspension has to manage less weight, which can improve a car's responses to steering inputs, while the overall weight saving could deliver subtle fuel economy and performance improvements. A lower profile tyre may also give the steering a slightly sharper response.
Check the car manufacturer's recommended sizes and load ratings
As tempting as it might be to rejuvenate a five-year old Ford Focus with a smart new set of wheels and tyres, drivers can't just bolt any old wheels and tyres on to it just because they like the look of them. The wheels and tyres should conform to the car maker's recommended sizes and load ratings.
The easiest and quickest way to check this is by looking in the vehicle handbook, says Martin Barber, Product Manager at Halfords Autocentres.
"If you're only replacing the tyres, then these should be replaced with those that have the same specification, ensuring the size, load rating and speed rating match with the original equipment," says Barber.
Check the Pitch Circle Diameter and offset
Tim Shallcross, an advisor to the Institute of Advanced Motorists and former technical advisor to the AA, says that it's important for anyone upgrading the wheels and tyres to check the Pitch Circle Diameter (PCD) and the wheel offset.
The former is the distance between the holes for the wheel studs and the latter is the distance between the centre line of the wheel and the mounting surface of the axle hub.
Get the offset wrong and the tyre risks fouling the suspension, may catch the brake callipers and can also have an adverse impact on the steering and handling characteristics of a car.
Expert wheel and tyre fitters are best placed to advise on suitability of new wheels, although drivers can consult wheelfitment.eu or willtheyfit.com.
Also read: Car Clinic: The benefits of normal tyres over low profile tyres
Car maker-recommended products eliminate risk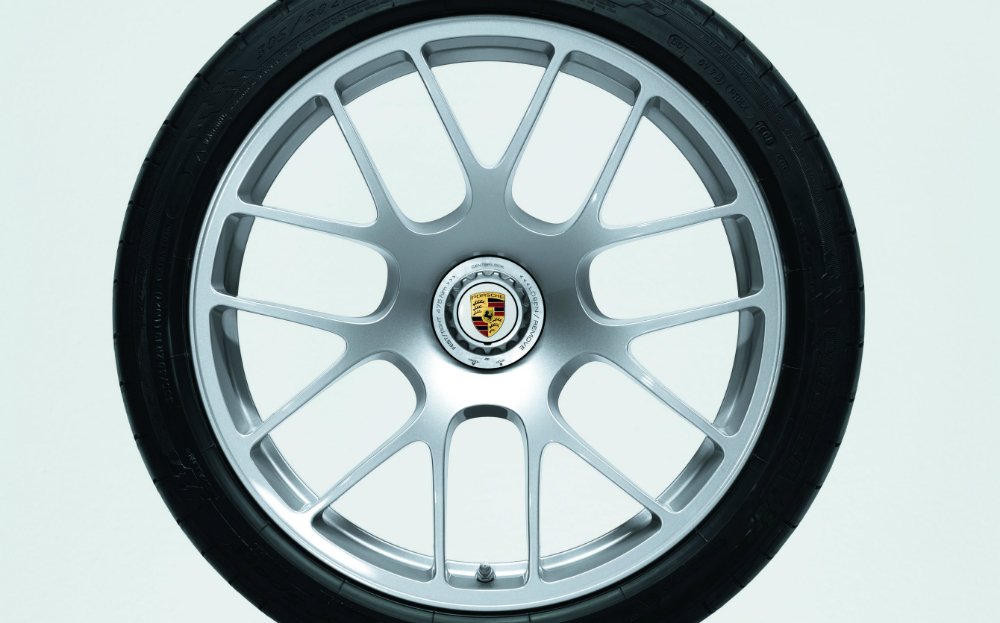 Scott Armstrong of Continental suggests that the best way for drivers to know they are making the right choice is by sticking with original equipment – that is, parts or accessories recommended by the car maker.
"They will have been subjected to rigorous testing procedures, satisfied strict criteria and then been approved for suitability with a certain make and model of car," Armstrong points out.
Audi, unsurprisingly, concurs. The German car maker told Driving that it "offers a range of wheels as part of its aftermarket accessory programme, all of which have undergone formal regulatory testing to ensure that they are compatible and entirely safe for use with particular variants".
The company added that it strongly advises consumers against retrospectively replacing original equipment wheels with alternatives that have not been tested and approved by Audi.
Not all aftermarket wheels are created equal
Matt Neal says some aftermarket wheels are better than others: "There's no fixed regulation that wheels must satisfy to be sold in the UK, unfortunately."
However, some wheel makers – including Rimstock – design and manufacture wheels for car makers which are then supplied with new cars as original equipment.
"To do that, as a manufacturer we must satisfy other legislation, such as Germany's TUV certification, which is extremely rigorous," says Neal. TUV is a European auditing and certification body that ensures wheels manufactured for sale in Germany satisfy certain criteria.
Also, price isn't always an indication of quality. "In some cases you can be buying a brand – think of how there's probably little difference in cost to produce a Boss suit versus an M&S suit," says Neal. To check which wheels or tyres are suited to a particular car, ask the seller. The industry uses an extensive technical database to advise what's suited to each and every car.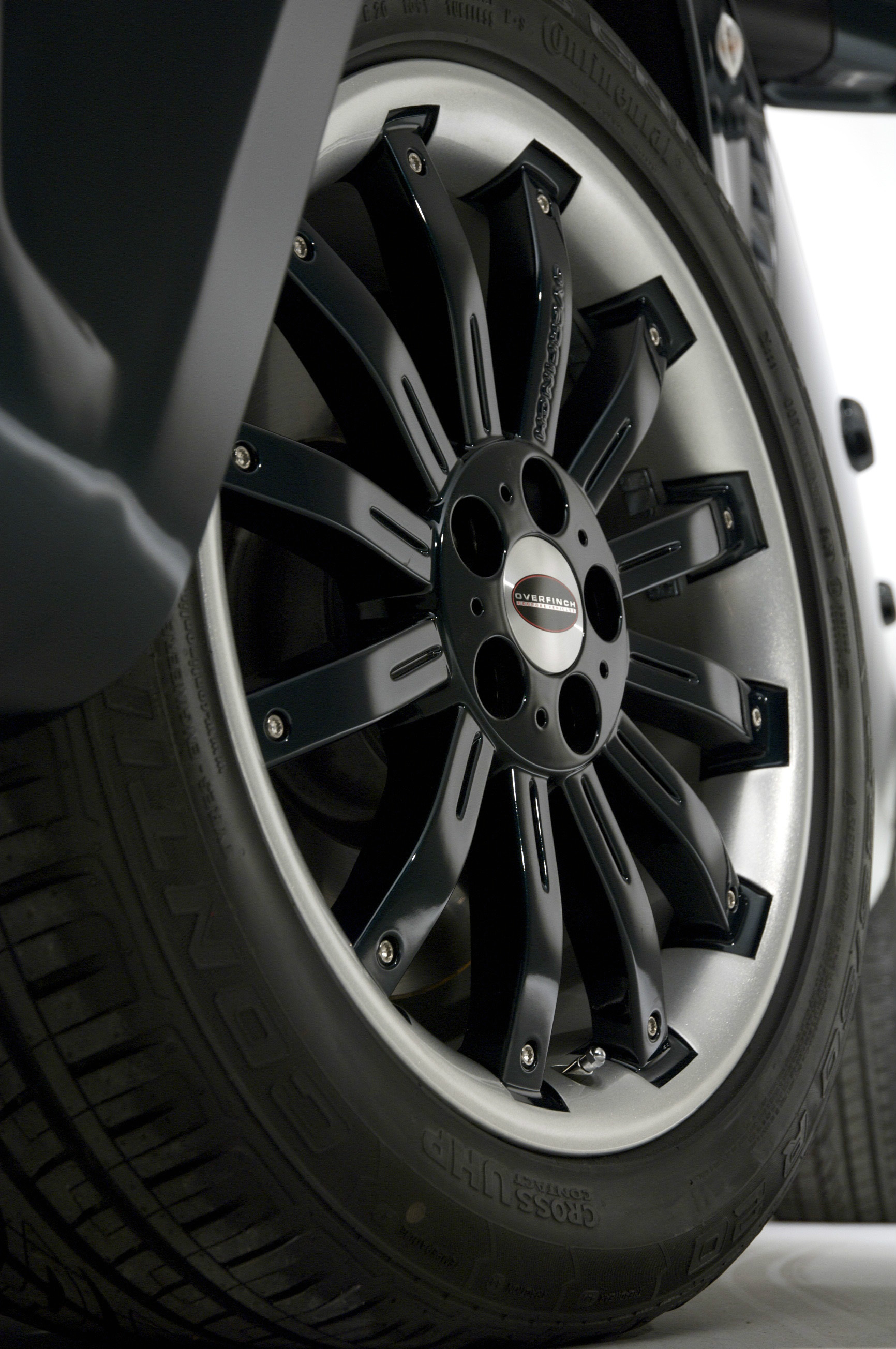 After-market wheels should be offered with a year's warranty, points out Matt Neal. He adds that they can be made to a higher standard than wheels fitted as original equipment by car makers.
"Rimstock make wheels for Overfinch [a Land Rover tuning specialist] and we apply nine coats of paint to each wheel, which gives it an incredibly rich and expensive-looking finish."
The golden rule: speak with your insurer
So, you've made up your mind and would like to change the wheels and, perhaps, tyres of your car. Well don't reach for that credit card just yet – you need to speak with your vehicle's insurer first.
"It is quite possible that your insurer will be happy for you to modify your car from its original specification, but the golden rule is to check with them first before you do anything else," says Malcolm Tarling of the Association of British Insurers.
The insurer will need to assess whether there will be any impact on risk, such as theft of the wheels or theft of the vehicle itself, or the risk of adversely affecting the vehicle's driving behaviour.
"If the risk is increased, or the cost of replacement or repair is increased, then insurers are likely to want to raise their cost of cover or could refuse cover," says Tarling.
Tyre size explained: FAQs
If the above still didn't answer your questions about tyre sizes, don't worry, we've answered some FAQs below.
How to read tyre sizes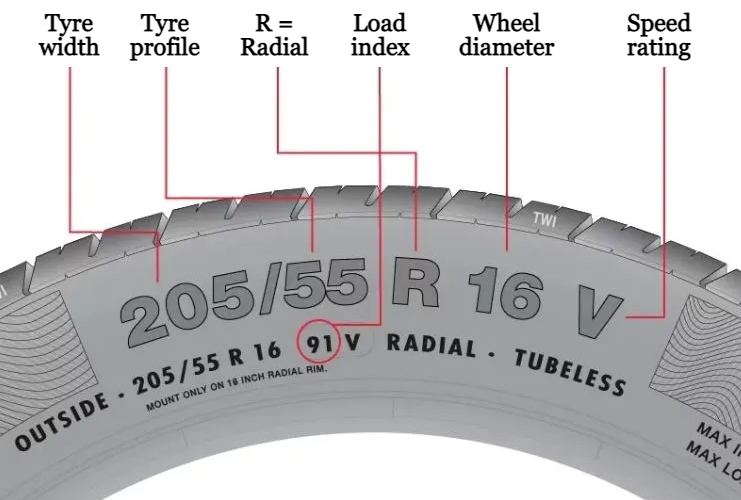 Unsure where to find your tyre size? It'll be printed on the sidewall of your tyres, in your car's manual, and may also be on the label secured on your driver's side door.
Tyre sizes are split into four different sections:
1. Width of the tyre (mm)
2. Profile – the height of the sidewall as a percentage of the width (%)
3. Rim Size – the Diameter of the inner rim (inches)
4. Speed rating – the maximum speed the tyre can reach at full load
An example of a tyre size would be: 185/65R14 86H, which can be read as the following:
Width = 185
Profile = 65
Rim Size = R14
Speed Rating= 86H
What size tyres do I need?
If you're looking to buy new tyres and aren't sure what size you need, you can try the following:
1. Input your registration number into a tyre retailer's website, such as Pro Tyre or Kwik Fit
2. Provide a retailer with your tyre size (see how to find this above), and they'll provide you with tyre recommendations
What size are my tyres?
Your tyre size is a combination of letters and numbers written on the sidewall of your tyres, which will look something like:
225/60 R16 90V
Not sure how to read it? Have a look at our guide above.
Where to buy new tyres?
Now that you know which size to buy, here are some places that you can pick up a new set of wheels:
Remember to shop around to find the best deals.
N.b. We may receive a small commission fee if you click on a link to an external website and purchase a product as a result, but these links are designed to make your life easier and it does not affect our editorial independence.
Related articles
Latest articles