Five best off-road cars to buy in 2022
Will their owners take them off-road, though?
---
Published 19 January 2022
WHILE SUVs are popular in nearly every new-car category, the reality is that there are only a handful that are really able to tackle the toughest off-road conditions. Here we select five of our favourite 4x4s to get you over the most demanding terrain.
To be the best off-road car, four-wheel drive is essential. Sending power to all four wheels makes the most of the grip available, or lack of it, while clever electronics and differentials help these cars to send power to the tyres with the most traction on offer. The ability to lock differentials, electronically or manually, is key for proper off-road ability.
Low-range gears can help in the toughest conditions, while some of these cars have electronic control systems that manage all of the mechanical and electronic parts, so that you can concentrate on the terrain ahead.
Our selection of great off-road cars covers most bases, from the budget conscious to the utilitarian and luxurious.
Best off-road cars at a glance
| | | | | |
| --- | --- | --- | --- | --- |
| Off-roader | Price from | Engine | Length/width/height | Fuel economy |
| Dacia Duster | £19,945 | 1.5-litre diesel, 115bhp | 4,341mm/1,804mm/1,693mm | 53.3mpg |
| Ford Ranger Raptor | £52,260 | 2.0-litre diesel, 213bhp | 5,363mm/2,028mm/1,873mm | 31.7mpg |
| Ineos Grenadier* | £48,000 | 3.0-litre petrol/diesel, 285-249bhp | 4,927mm/1,930mm/2,033mm | TBC |
| Land Rover Defender | £45,675 | 3.0-litre petrol/diesel, 2.0 PHEV, 250-400bhp | 4,583-5,018mm/2,008mm/1,974mm | 85.6mpg (PHEV) |
| Toyota Land Cruiser | £42,405 | 2.8-litre diesel, 204bhp | 4,395-4,840mm/1,885mm/1,845mm | 31.0mpg |
*coming soon
Dacia Duster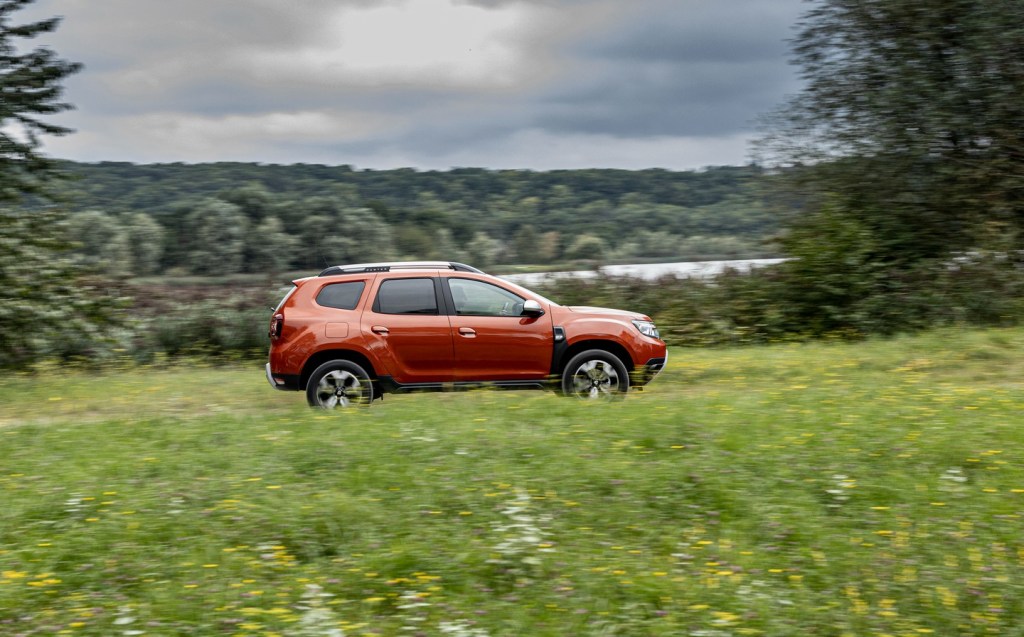 Price: From £19,945
If you're intent on heading off road in a brand-new car, then the Dacia Duster makes a lot of sense, since it's such excellent value. With prices for the four-wheel-drive versions starting from around £20k, you won't be quite so precious if it gets the odd knock here and there. The 4×4 models are diesel only, so good fuel economy will help to keep those costs down in everyday driving, too.
It's not the most hardcore 4×4 on our list but it does have decent ground clearance, short overhangs, off-road displays on the infotainment system, hill descent control and an electronic locking centre differential to help make sure there's grip in slippery conditions.
Ford Ranger Raptor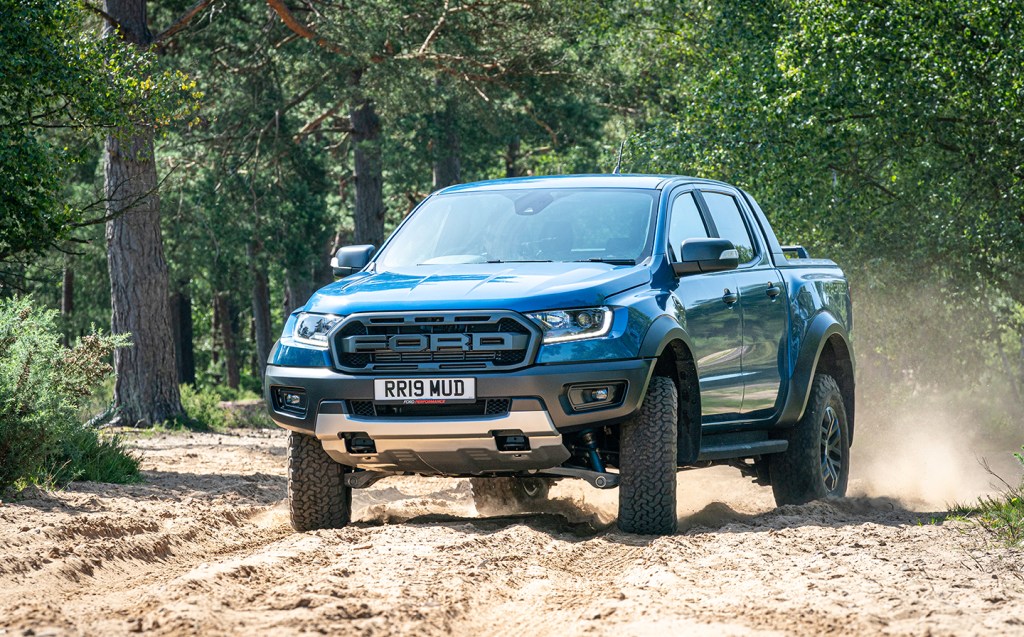 Price: From £52,260
While it's based on a commercial vehicle, the Ranger Raptor doesn't qualify as a CV because it can't carry a tonne of payload. Think of it more like a performance off-roader instead. It has rally raid-based suspension under those wide wheelarches that's designed to cope with fast off-roading, and we found it gets more comfortable the quicker you go over rough terrain, yet the set-up means it's also pretty comfortable as family transport on road.
Ineos Grenadier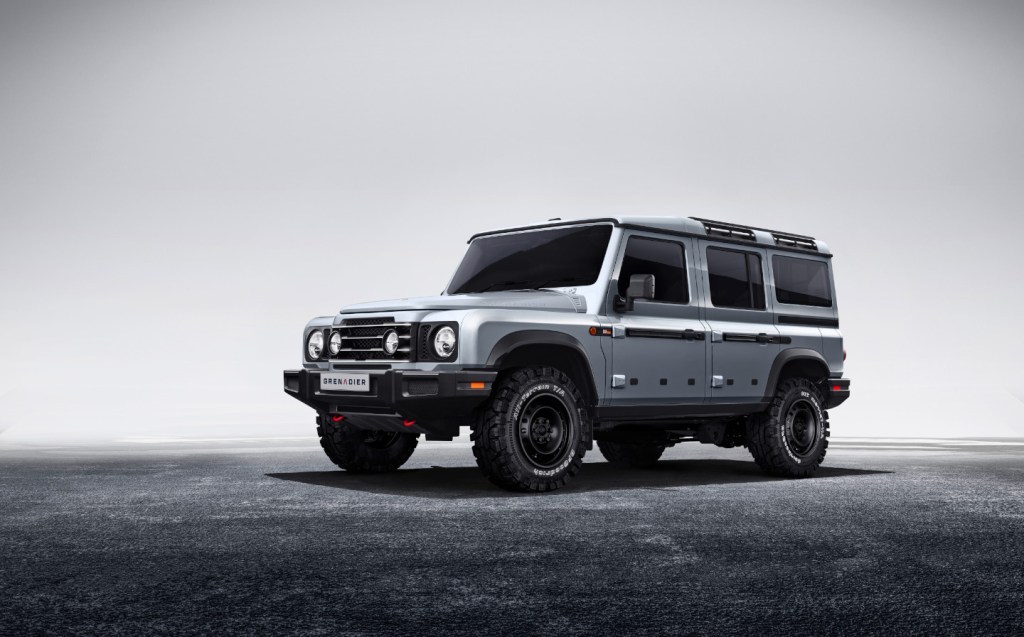 Price: From £48,000
A newcomer to the 4×4 sector is Ineos, which is launching its rugged Grenadier in 2022. It is considered by some as a spiritual successor to the old Land Rover Defender, with utilitarian styling, a basic interior and go-anywhere off-road ability. Power comes from BMW-sourced petrol or diesel engines, and the firm is targeting a first-class off-road experience. This is all to be confirmed when we drive it in the next few months, but the potential is definitely there.
Land Rover Defender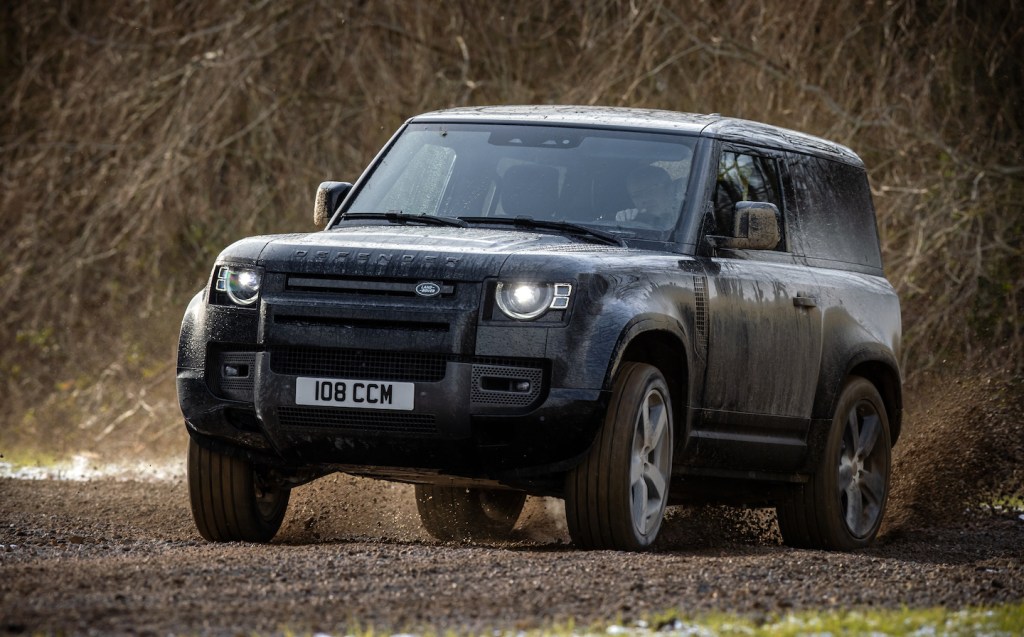 Price: From £45,675
The old Defender was no longer up-to-spec when it comes to safety standards, so an all-new model was inevitable. The one we got is more upmarket, with more sophisticated tech and a far more comfortable interior, which has made room for the Grenadier, but new Defender is still massively talented off road. The addition of air suspension and Land Rover's most sophisticated version of its Terrain Response off-road electronics help it conquer all surfaces.
There's plenty of space in the 5-door 110 version while the 3-door 90 model offers a more compact package, and there's a commercial "Hard Top" version, too. The most impressive thing about new Defender is its on-road refinement and handling, which is light years ahead of the old machine.
Toyota Land Cruiser
Japan's answer to the Range Rover is still going strong, and combines near-unstoppable off-road ability with decent luxury, though it's nowhere near as plush as its British rival. The four-cylinder diesel engine under the bonnet isn't the most refined or economical but if you want to head for the hills with the confidence that your 4×4 won't let you down, then the Land Cruiser is a top choice.
Tweet to @Shane_O_D Follow @Shane_O_D
Related articles
Latest articles