How to check how safe a car is using Euro NCAP crash test scores
Car buyers warned to do their homework
BEFORE 1997, drivers were kept in the dark when it came to knowing how safe a car would be in the event of an accident. The only available guide was, more likely than not, the glossy brochures of vehicle manufacturers. These boasted, in impressively worded copy, of technical innovations such as airbags, anti-lock brakes and side-impact bars inside doors. But there was no way of knowing whether or not they were effective.
Little wonder, then, that the formation of Euro NCAP (European New Car Assessment Programme) was welcomed by drivers and met with muted resistance amongst the car makers. Suddenly, glossy brochures and impressive sounding technical descriptions counted for nothing: Euro NCAP bought popular cars, smashed them into a wall in a laboratory and measured and shared the devastation that followed.
Today, Euro NCAP is relied upon by Britain's millions of new car buyers every year. They turn to the not-for-profit organisation for impartial and clear-cut information on which cars are safe and which could be dangerous.
---
Browse NEW or USED cars for sale on driving.co.uk
---
The cars are generally bought from dealers, just as your or I would. However, some important models which are not yet on sale may be selected at random from a car maker's production line and taken away for testing.
Its results are formed from a number of simulated accidents which each make and model is put through. The test results are displayed in easy to understand star ratings, with five stars being the best and none being the worst. However, Euro NCAP points out that cars which receive no stars do at least conform to minimum safety legislation.
Because the testing clearly shows which cars are safer than others, it's important that buyers research any cars on their shortlist with Euro NCAP's website.
Volkswagen dealers misled customers over safety of Polo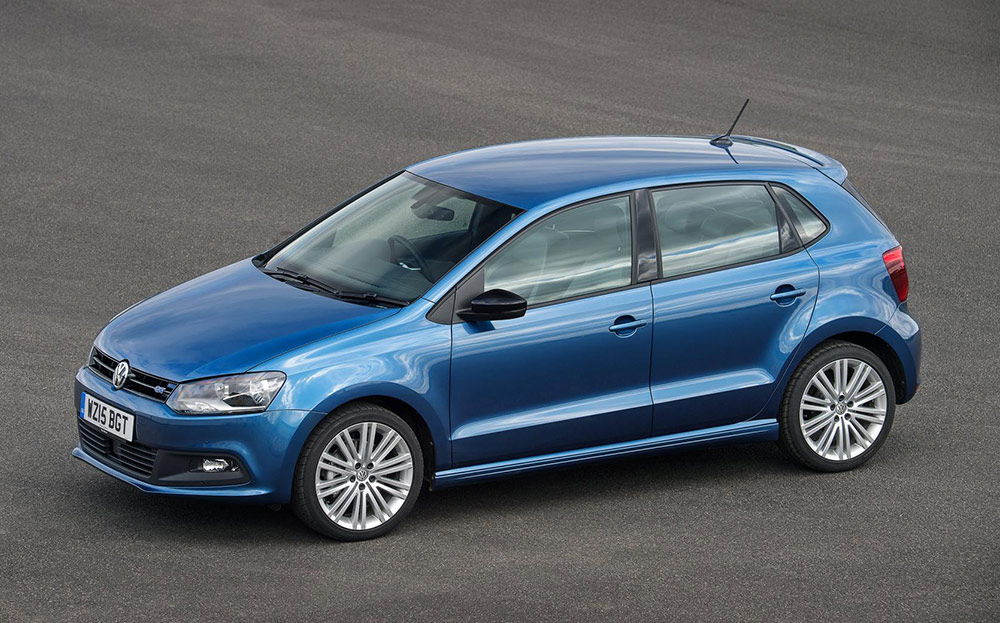 Recently, Volkswagen customers were revealed to have been misled over the safety ratings of its Polo supermini. An investigation by Channel 4's Dispatches consumer affairs show – to be aired tonight – found that sales staff would refer to out of date Euro NCAP crash test scores for the Polo, and claim it had a current, maximum five-star rating. In fact, its score dates back to 2009, and the tests have since become more stringent.
Volkswagen said that it regretted "that the small number of dealer staff involved in this covert filming did not appropriately check and communicate that the five star rating of the Polo had expired," and added that it would improve training for sales staff.
As ever, the lesson to consumers who want complete peace of mind is that there is little option but to conduct your own homework. Here's how you can check how safe a car is, using Euro NCAP findings.
Checking a car's safety using Euro NCAP crash test scores
It's free to access Euro NCAP's website and research as many cars as you choose. For example, if you were torn between which family car to buy, and couldn't decide between an MPV like the BMW 2-series Active Tourer, a popular SUV such as the Nissan Qashqai or a hatchback like the Volkswagen Golf, you could see how well all three performed in the crash tests.
Within each results panel, it's possible to dive deeper into the scores, and compare front passenger ratings, child safety, pedestrian protection and the performance of electronic safety systems. These are important – and we'll come to them shortly.
Overall, the BMW and Nissan scored five stars in 2014, while the Volkswagen managed five stars in 2012. But there's a hitch…
Euro NCAP tests are not directly comparable between different years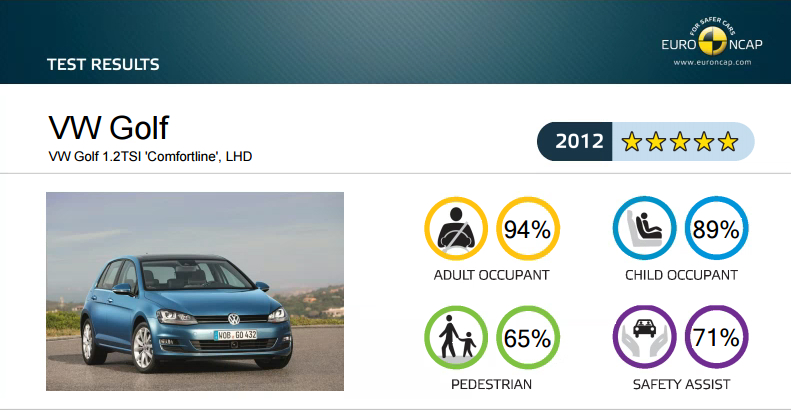 …and the hitch with our example of the BMW, Nissan and Volkswagen is that the Golf was tested two years before the other family cars.
Each year, small changes are made to the testing procedure, which make it harder for car makers to achieve an overall five star rating.
That means the VW Golf, tested in 2012, would have had a slightly easier ride than the BMW and Nissan, with no assessment of autonomous emergency braking, introduced in 2014.
What's more, if comparing the current Golf with the latest models tested this year, newer cars would have been subjected to a full width frontal impact crash, introduced from 2015.
This year saw changes to the way scores are awarded to the sub-categories that contribute to a car's overall Euro NCAP star rating. All four sub-categories are awarded a score out of 100%, and when browsing a car's Euro NCAP results, these are clearly displayed together with the overall rating. The Adult Protection measurement is unchanged. But alterations to the Child Occupant Protection, Pedestrian Protection and the Safety Assist categories mean they are no longer directly comparable to vehicles from 2012, or, indeed, from 2014.
That's why it's important that drivers don't rely on what a salesman tells them, and check any car's safety for themselves.