Best compact SUVs with a panoramic glass roof for £15,000
Let there be light
AS WITH royal weddings or Hugh Grant, Brits have fallen head over heels in love with the SUV (Sport Utility Vehicle) – those tall cars that look like hatchbacks on stilts and tower over normal cars on the school run.
SUVs accounted for nearly 20% of all new cars sold in the UK last year. An impressive 460,000 (18.1%) of all models registered were SUVs.
And as more filter onto Britain's busy roads, so an increasing number of used car buyers are starting to ponder whether the time is right to change into one.
---
Browse NEW or USED cars for sale
---
They make practical family cars, and those who buy an SUV to pile little people aboard often want one vital option to be fitted to an SUV – a panoramic sunroof.
The full-length glass roofs let in light, allow for a spot of star and moon gazing – the kids will call it the "moonroof" – and some will even open up to the elements, perfect for a sunny day.
To help steer drivers in the right direction, Driving.co.uk has shortlisted five of the best compact SUVs with a panoramic roof, all available second hand for around £15,000.
Audi Q3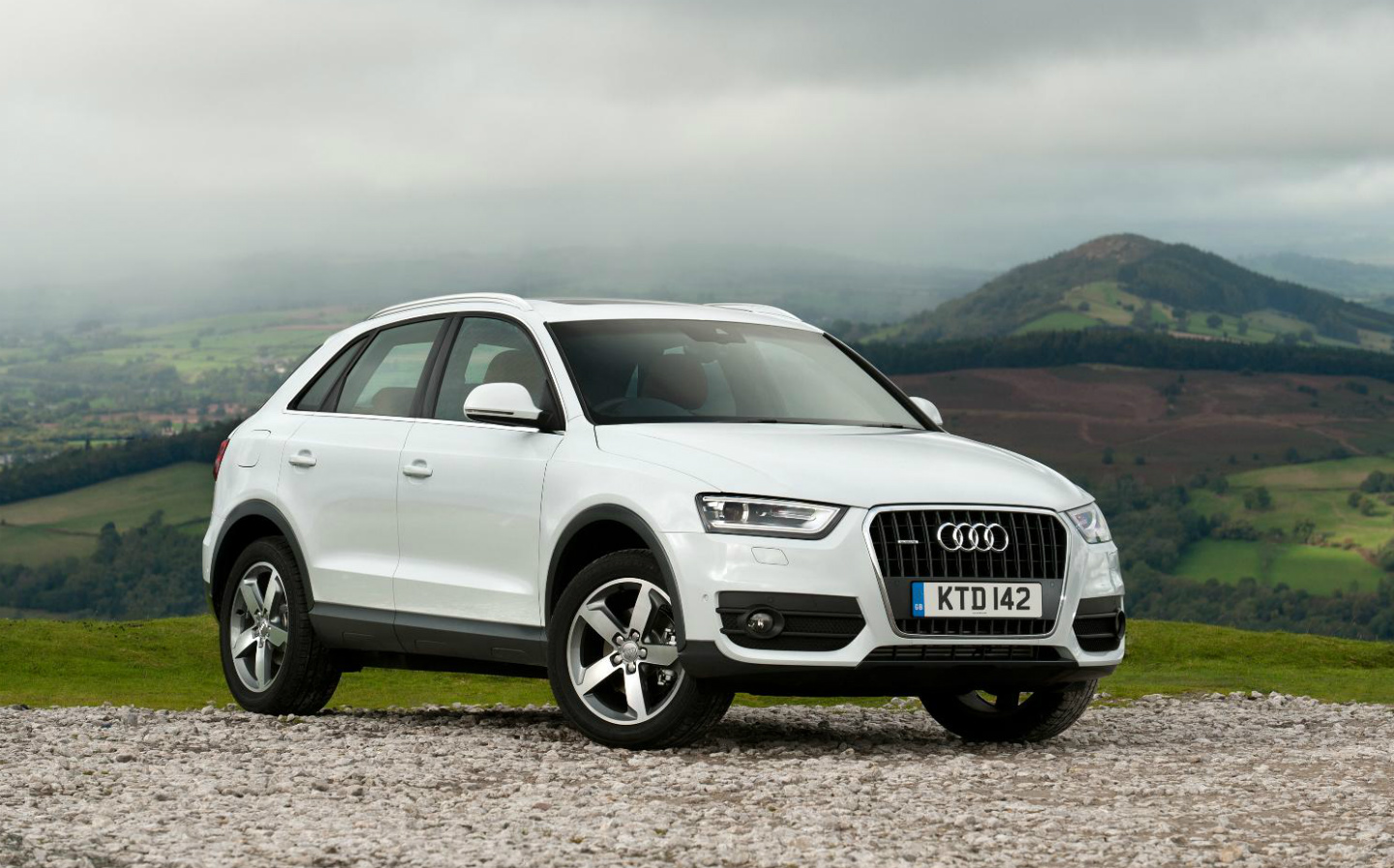 Our reviewers would be the first to admit that it's hard to put your finger on anything that the Q3 excels at. However, the fact is it's good enough in all areas for most peoples' needs. And when you have the posh four-ring badge on the grille and boot lid, and an interior that feels expensive, the deal is sealed.
The panoramic roof of the Q3 is not as expansive as those of some SUVs, but it does open at the touch of a button. The front section of glass can be titled, or for the full open-air experience, it will slide back over the rear section. As with all glass used in a panoramic roof, it is tinted and an electric sunblind is included, and like the windows, it can be closed by holding down the car key's locking button.
A panoramic roof is popular option on the Q3, so there is no shortage of cars on Audi's used car website, available from £15,000.
Read Jeremy Clarkson's review of the Audi Q3
BMW X3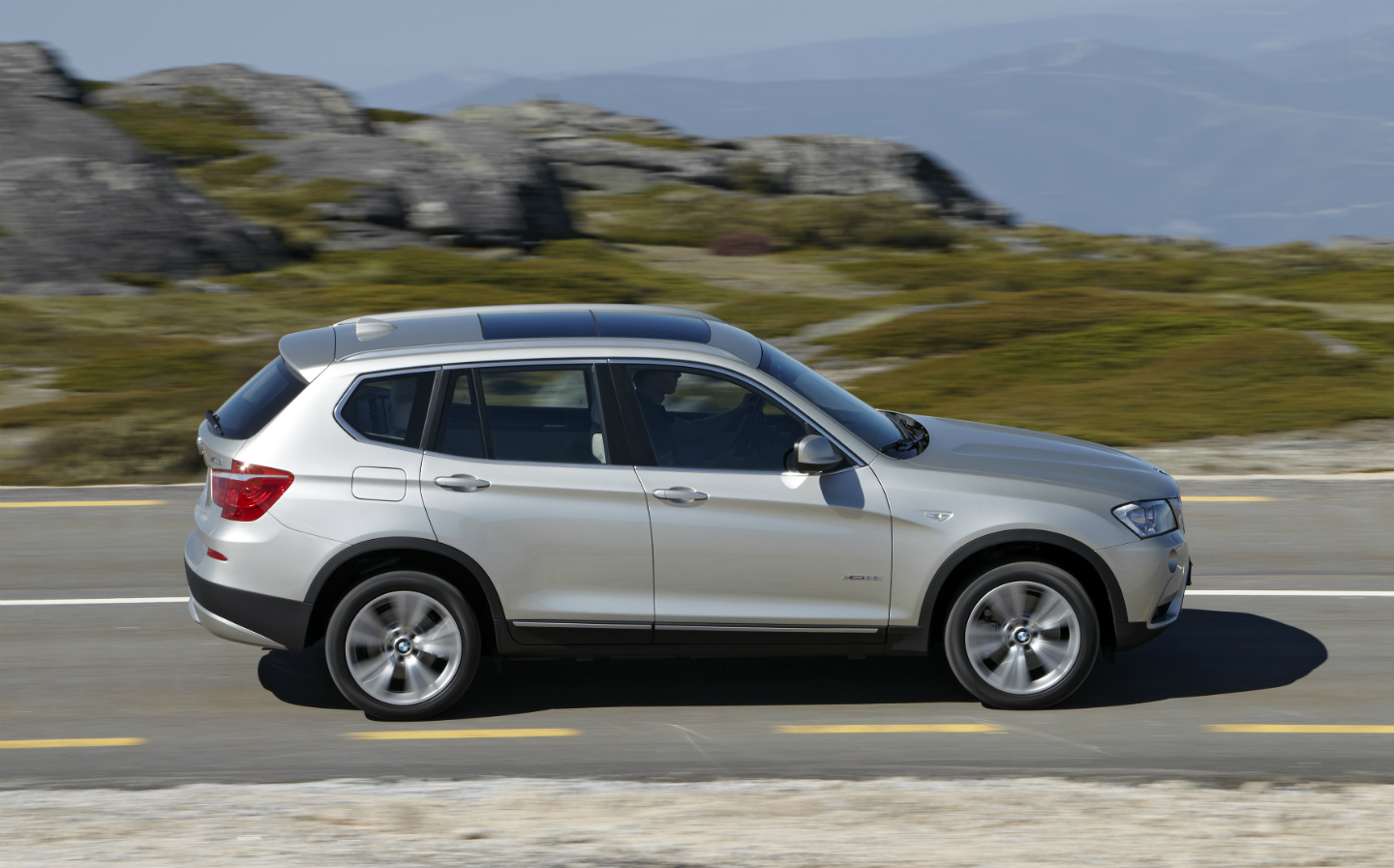 Does the X3 live up to the 'ultimate driving machine' hype? The second generation model, which is available for a budget of £15,000, fares better on the road than most SUVs of its type. The roadholding is comparatively sporty, but the engineers went to great lengths to smooth out the ride comfort following criticism of the first X3.
The result was a car that was more comfortable yet still had a hint of enthusiasm to it on a winding road – unlike some SUVs.
A panoramic sunroof was available with that model. It is made up of two sections of glass, and both can tilt to give some ventilation. Alternatively, the front part slides back to one of two positions – the sunroof setting or the 'moonroof' position, which gives maximum star-gazing fun. And because it features a solid, board-type sunshade rather than a mesh net, there's a good level of protection from the sun on a scorching day.
BMW dealers offer the second generation X3 with a panoramic roof from £14,000, at the time of writing.
Read Driving.co.uk's used car buying guide to the BMW X3
Land Rover Range Rover Evoque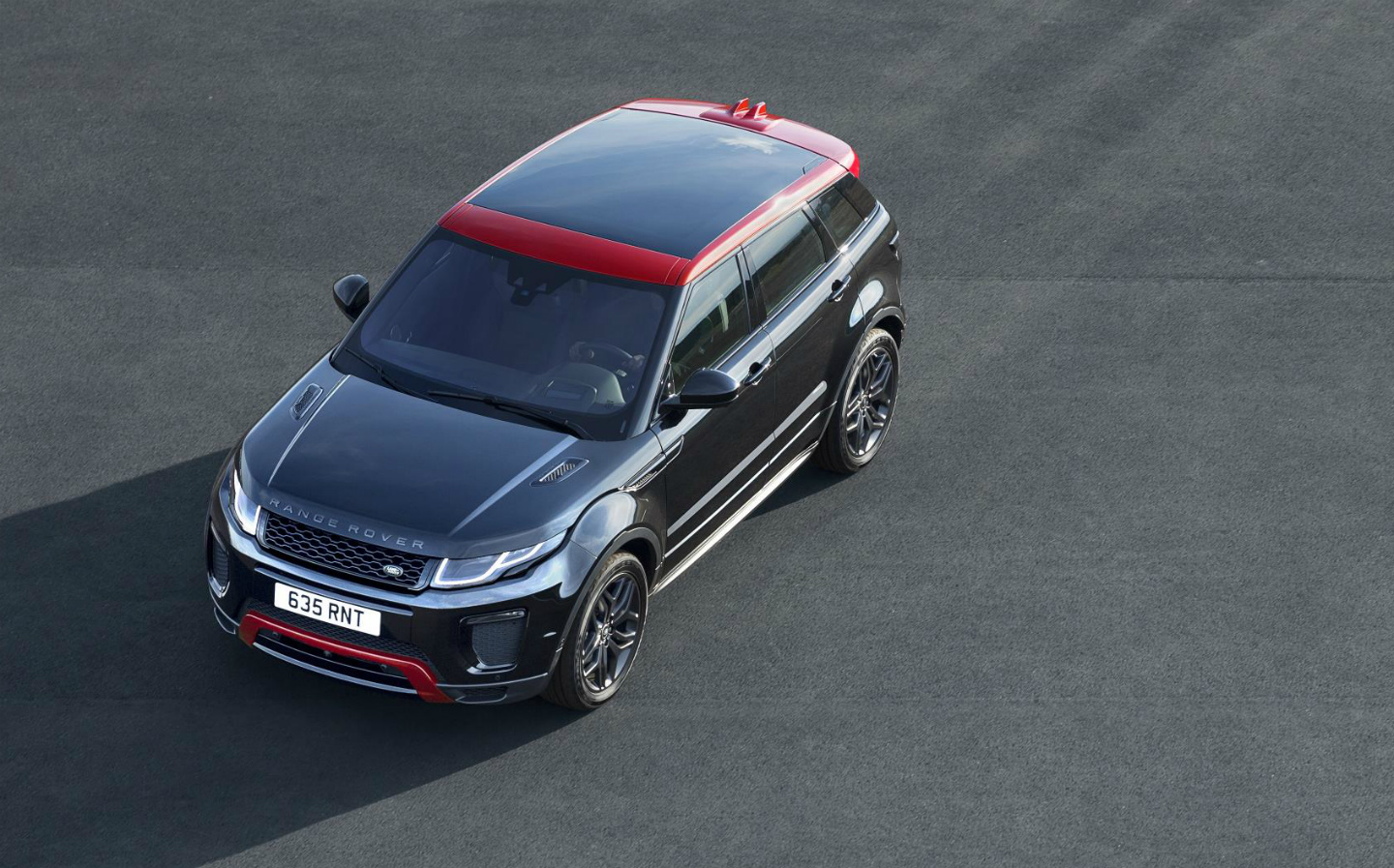 A brief association with Victoria Beckham – AKA Posh Spice – did nothing to dent the public's enthusiasm for the Evoque. Launched in 2011, it has aged remarkably well, is good to drive and feels a cut above the SUV crowd.
The cabin is as snug as Concorde, however, but at least a panoramic roof helps alleviate any sense of claustrophobia. It has a solid sunshade that glides open at the touch of a button, but unfortunately Land Rover's engineers decided that the glass shouldn't do the same – it's fixed in place.
You won't find a Land Rover dealer selling a used Evoque for £15,000, but plenty of independent dealers and private cars, with a panoramic glass roof, are for sale on AutoTrader.
Read Jeremy Clarkson's review of the Range Rover Evoque
---
Browse NEW or USED cars for sale
---
Nissan Qashqai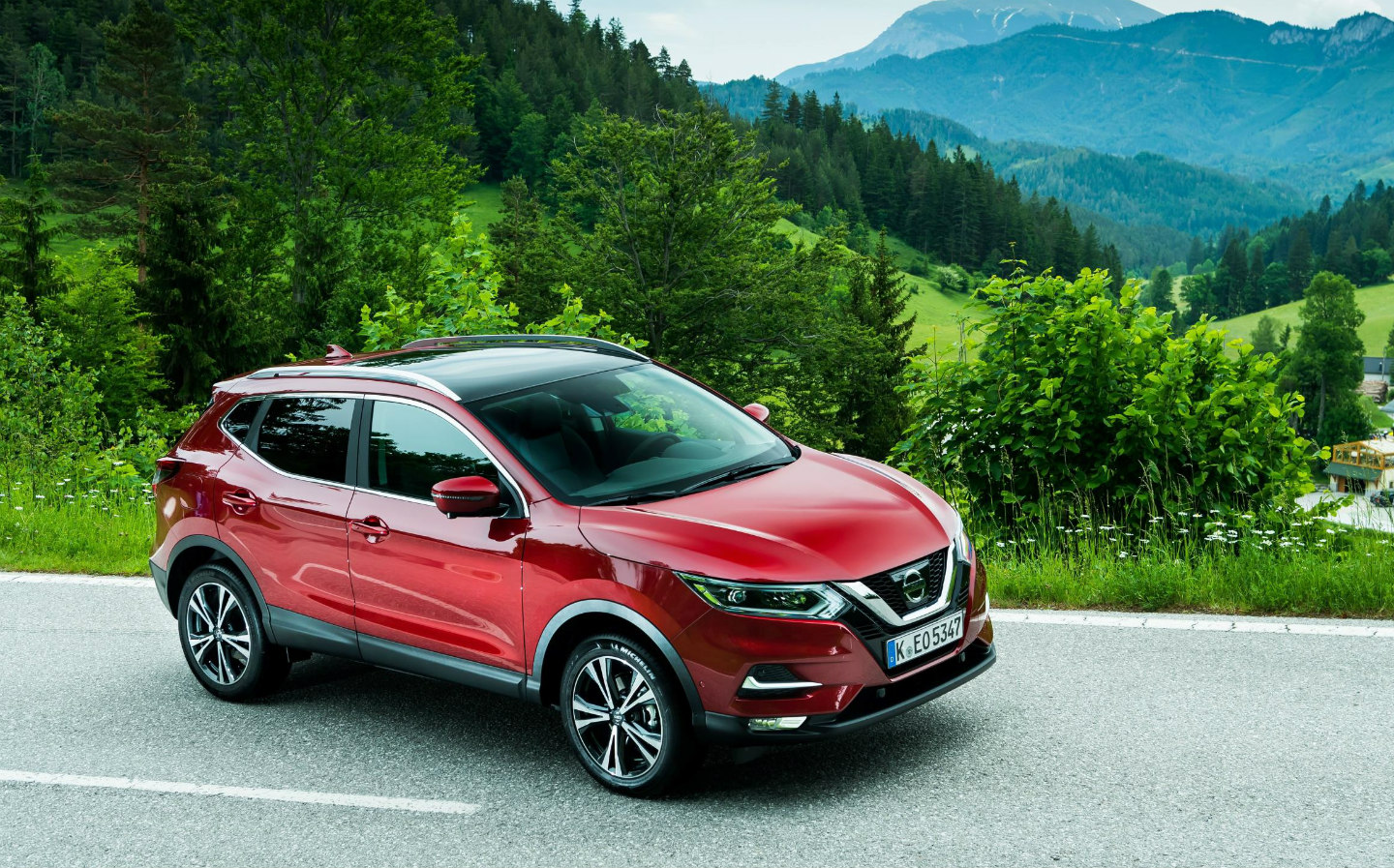 The Qashqai isn't only the most popular SUVs on sale, it's one of Britain's most popular cars. Last year, it was the fourth best-seller, with nearly 65,000 being snapped up by drivers who like its high seating position, spacious interior, tough image and sensible prices.
Introduced in 2014, the second generation car took a big leap forward in terms of comfort and refinement. It is available with a panoramic roof, which is quite a popular option. However, the roof does not open – you have been warned.
Despite this, owners report that they enjoy the added light flooding the cabin and their children like to count the clouds or watch rain drops land on the glass roof. An electric blind is included as standard.
For £15,000, you'll be spoilt for choice on finding a Qashqai with a panoramic roof. Browse AutoTrader to see what's available.
Read Driving.co.uk's review of the Nissan Qashqai
Suzuki Vitara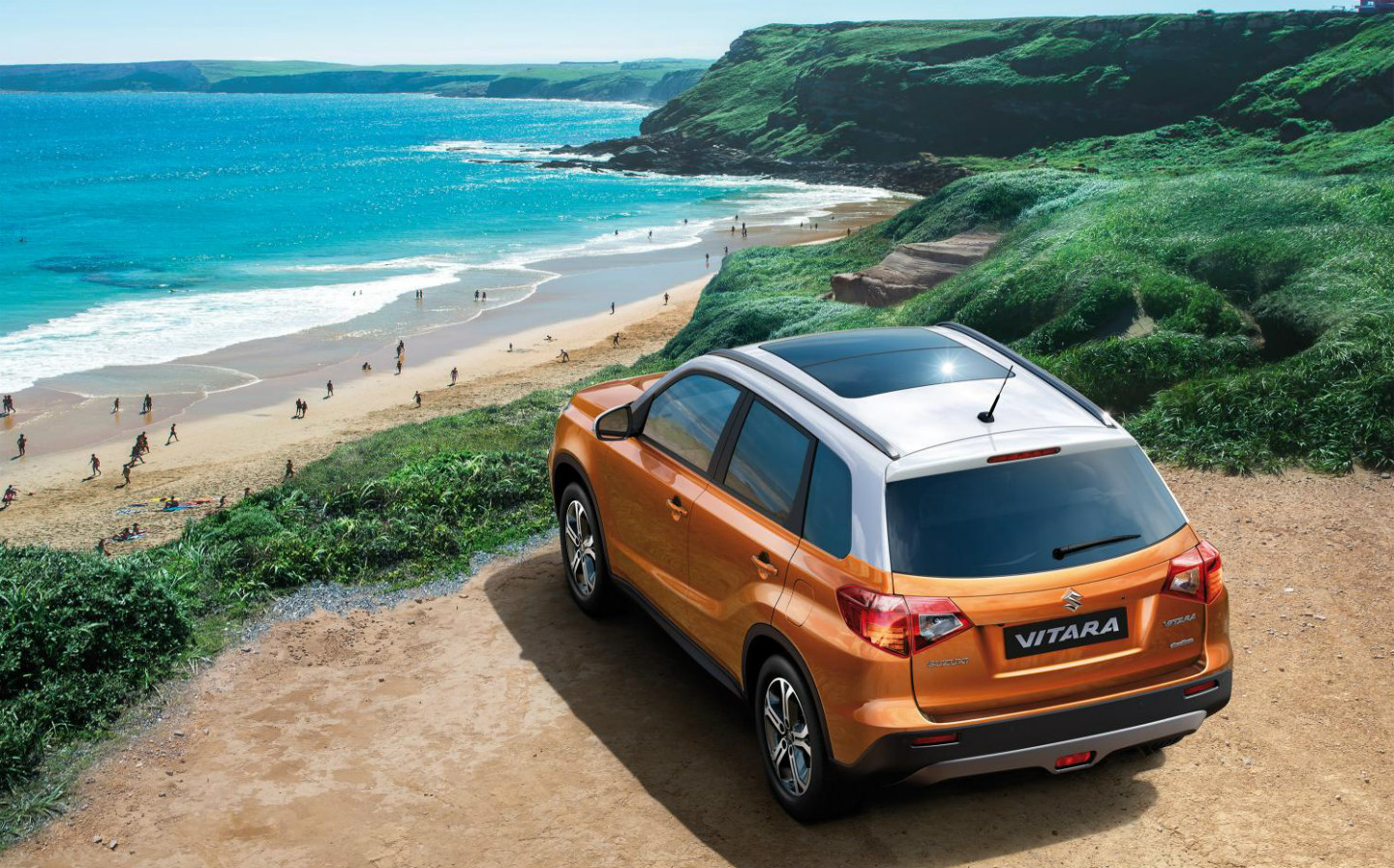 If you have 'Do I look like a mug?' tattooed across your forehead then the no-nonsense Suzuki Vitara has got your name on it. This is a value-for money motor, with all the space and pace you need from a family car like this, but with an interior that doesn't feel as posh as the likes of Audi or BMW. Still, you won't care when you see what can be snapped up for £15,000; it's a bit of a bargain.
A panoramic sunroof is available on certain models, and it really lights up the inside of the car once the sunblind is opened. The front half of the roof can be tilted, or it will slide back and over the rear half of the glass area.
Read Jeremy Clarkson's review of the Suzuki Vitara
Tweet to @squarejames Follow @squarejames