BMW X3 F25 review (2011-on)
BMW's best off-roader
What is the BMW X3 (F25)?
Although BMW would never characterise it as such, in size and positioning the current X3 (codenamed F25) is not a replacement for the old and underwhelming X3 so much as a modern version of the much-loved, much-missed original X5. It's almost exactly the same size and has taken on its mantle as perhaps the most drivable of all mid-sized soft-roaders.
It's been made that way because now that BMW has a compact X1, the X3 has had to go up in size to keep clear air between the two. And, to stop it stealing sales from the current X5, BMW limits the engine choice to one 2-litre and one 3-litre diesel, the latter with two power outputs. There are no petrol models, no M models and no seven-seat models either.
---
Search for and buy a quality used BMW X3 on driving.co.uk
---
The drive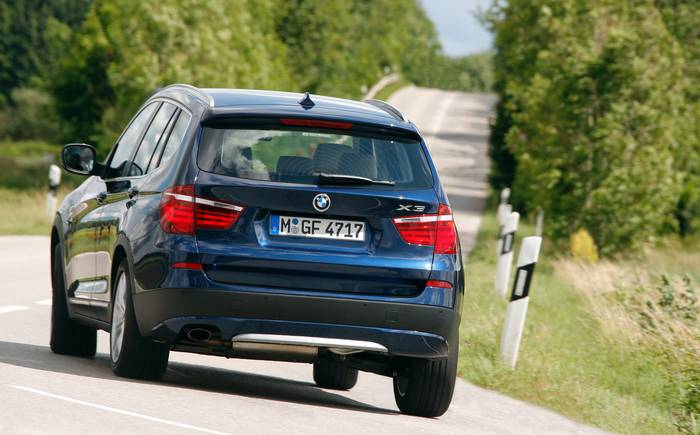 The 2-litre diesel will provide all the performance most owners want, with the fuel efficiency and low CO2 emissions they need. A comparison with the rival Audi Q5 makes interesting reading: the BMW needs 8.5 seconds to reach 62mph and goes on to 130mph, while the Audi clocks up 9.9 seconds and 124mph. Yet the X3's 50.4mpg fuel consumption is fully 10mpg better than the Audi's. For performance and economy, it's not just in a different league; it's playing a different game.
The superiority of its chassis is less easy to illustrate statistically, but just as simple to see when you drive. No tall SUV can ever feel like a conventional road car, but the X3 gets far closer than you might imagine possible. It grips hard, corners flatly and even has quite responsive steering. It is that rarest of things: an SUV that is, by any standard, fun to drive, with exceptional ride comfort for the class.
The interior
If you know modern BMWs, there will be no surprises in here. The interior is smart, Teutonically efficient, antiseptic and entirely humourless. It works very well without for a moment attempting to appeal to the heart as well as the head. For BMW, the X3 is a machine tool for doing a job, and it appears not to want you to forget it either.
So expect an ergonomically ideal driving position and a clinically clean driving environment. There's far more space in the back and boot than in the old X3, with rear legroom rivalling that of the current X5. This is an interior as soulless as it is faultless.
What to look out for when buying a used BMW X3 (F25)
You'd be desperately unlucky to buy an X3 and have any issues with it, unless the car has already been shunted or abused in some way. Build quality and reliability are superb, and if glitches should crop up, BMW dealers are generally superb at putting things right without fuss.
This top-notch reliability is reflected in the fact that even the first-generation X3, launched in 2003 and codenamed E83, has been recalled just the once. The second take on the X3 formula, the F25, has not been recalled.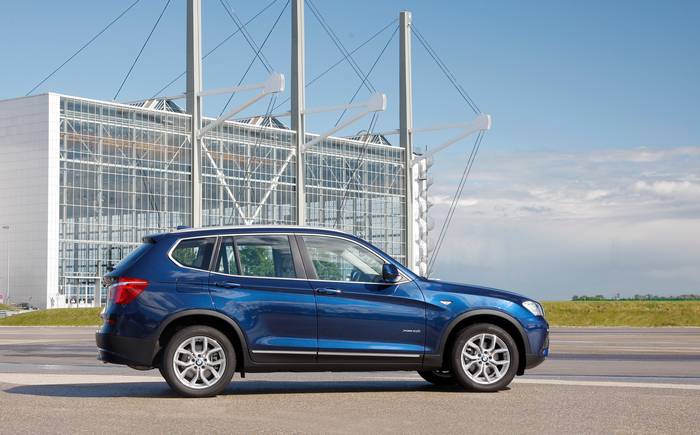 The one to buy
BMW X3 xDrive20d SE Auto
Specifications
Price:

£33,010 (price correct at time of publication)

Engine:

1995cc, 4 cylinders

Power:

184bhp @ 4000rpm

Torque:

280 lb ft @ 1750rpm

Transmission:

8-speed automatic

Acceleration:

0-62mph in 8.5sec

Top Speed:

130mph

Fuel

50.4mpg (combined)x

CO2:

147g/km

Road Tax Band:

F 

Dimensions:

L 4648mm, W 1881mm, H 1675mm
BMW X3 rivals