Best hot hatchbacks to buy 2023
Sizzle, sizzle
Back in the 1980s, the hot hatchback was the king of the road. Hot hatches were cars to aspire to, offering accessible performance in a practical package.
Their popularity waned in the 90s, with an increase in accidents, thefts and insurance premiums, but they're back with a vengeance in the 21st century.
Today, the hot hatch is a staple of the new-car market in the UK, with a huge range of models for buyers to add to their shopping lists, from brands including Honda, Ford, Toyota, Audi, Mercedes, Renault and VW. They offer a one-stop solution for motorists with family responsibilities but a strong desire to still enjoy the school run and work commute.
Here we pick our recommended hot hatches for 2023. We've chosen vehicles to suit different budgets, from the affordable Hyundai i20 N to the premium Mercedes-AMG A 45 S, but they all have one thing in common: the ability to put a smile on your face.
1. BMW 128ti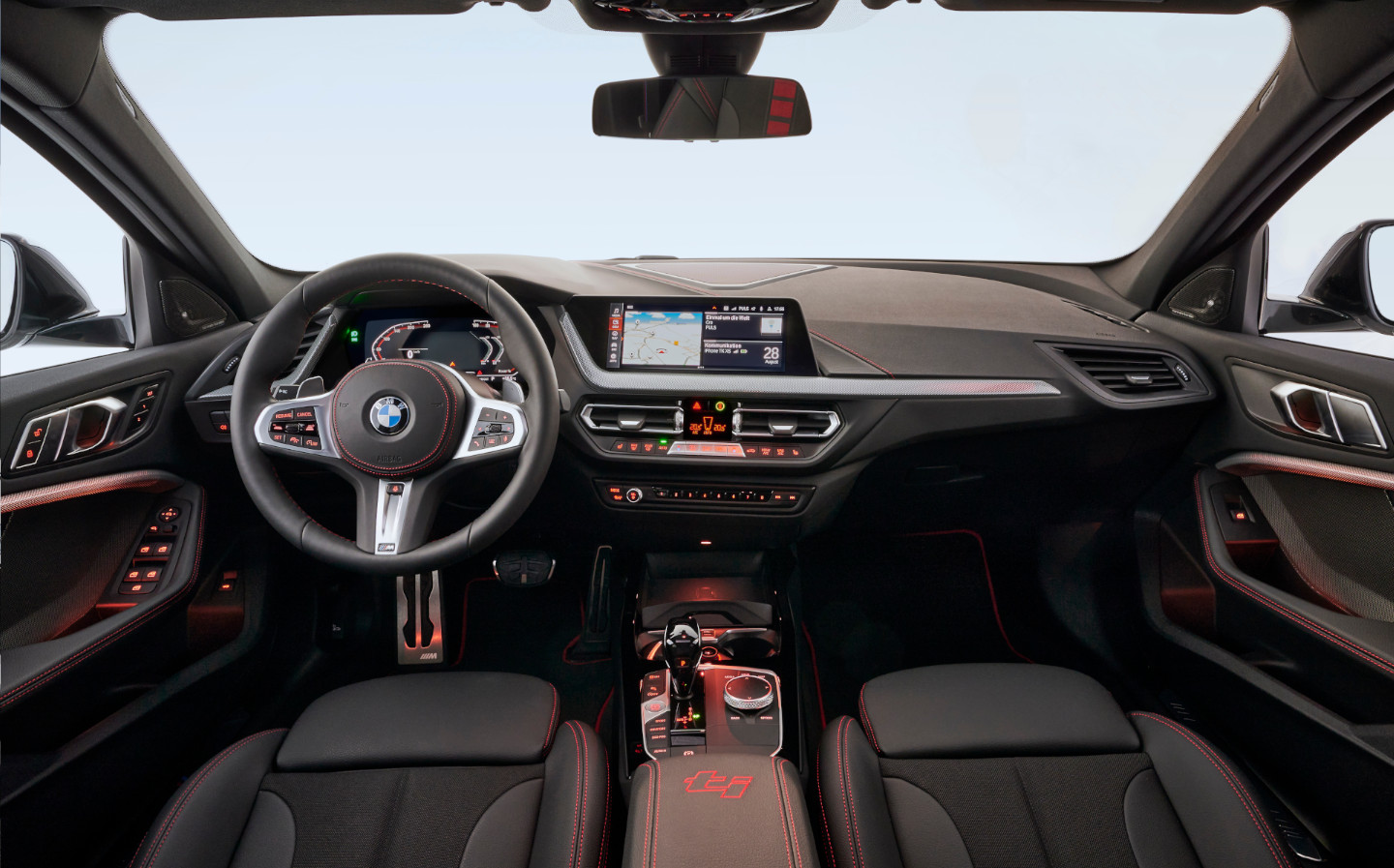 From £36,785
The 128ti is a front-wheel-drive, high-performance BMW without an M badge, but it's still a cracker of a hot hatchback and a more premium alternative to a Golf GTI.
The BMW hatch might seem tepid beside the top-of-the-range, four-wheel-drive M135i but it's less expensive, 80kg lighter and even more fun to drive thanks to agile handling and a limited-slip differential to maximise traction.
2. Cupra Born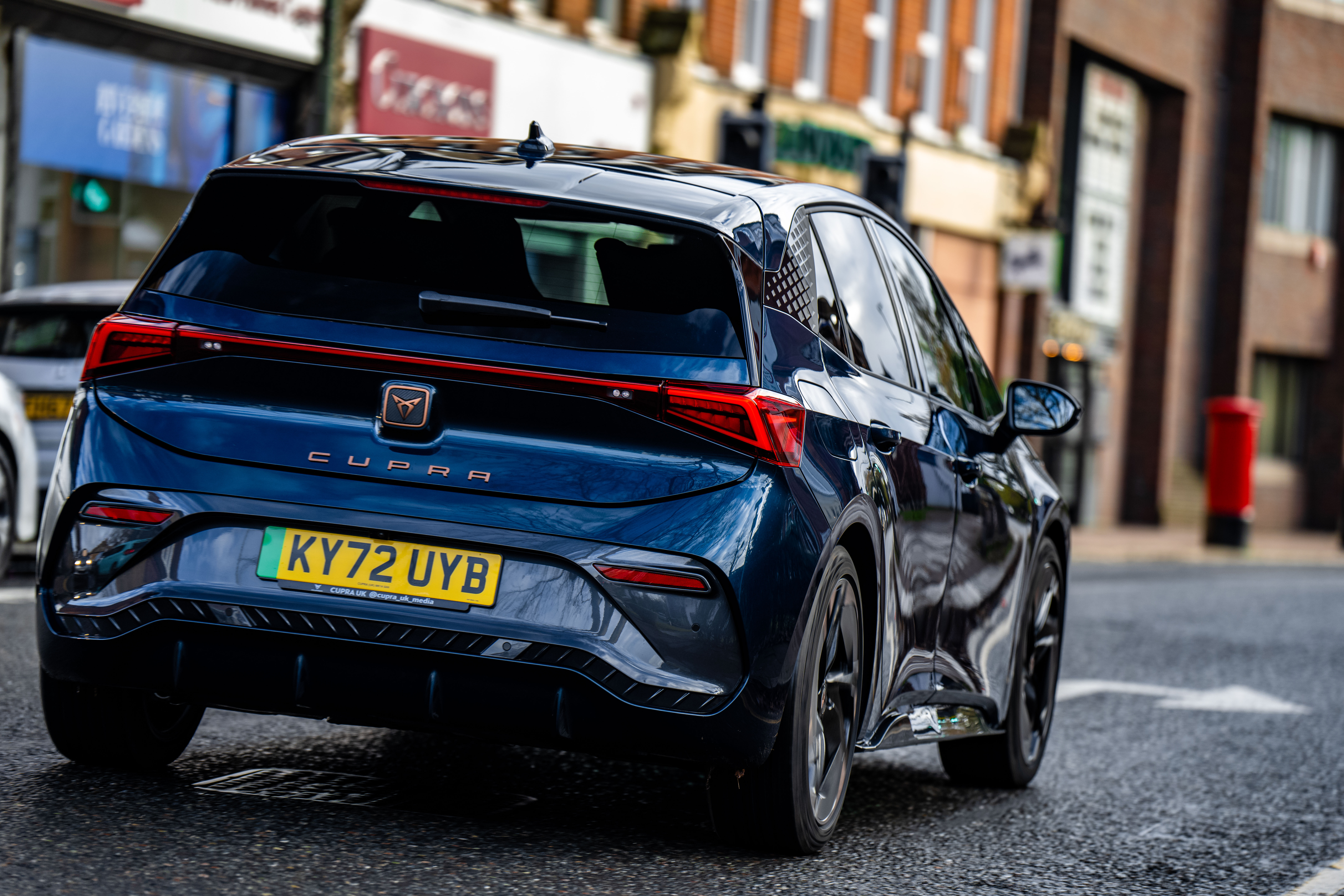 From £36,420
Electrification is here, and the Born from SEAT's performance offshoot Cupra gives a taste of what an electric hot hatch could be like.
It's quick rather than blindingly fast – it shares the same basic underpinnings as the Volkswagen ID.3 – but there are plenty of sporty touches inside and out, and a bespoke chassis set-up designed to deliver a fun drive.
3. Honda Civic Type R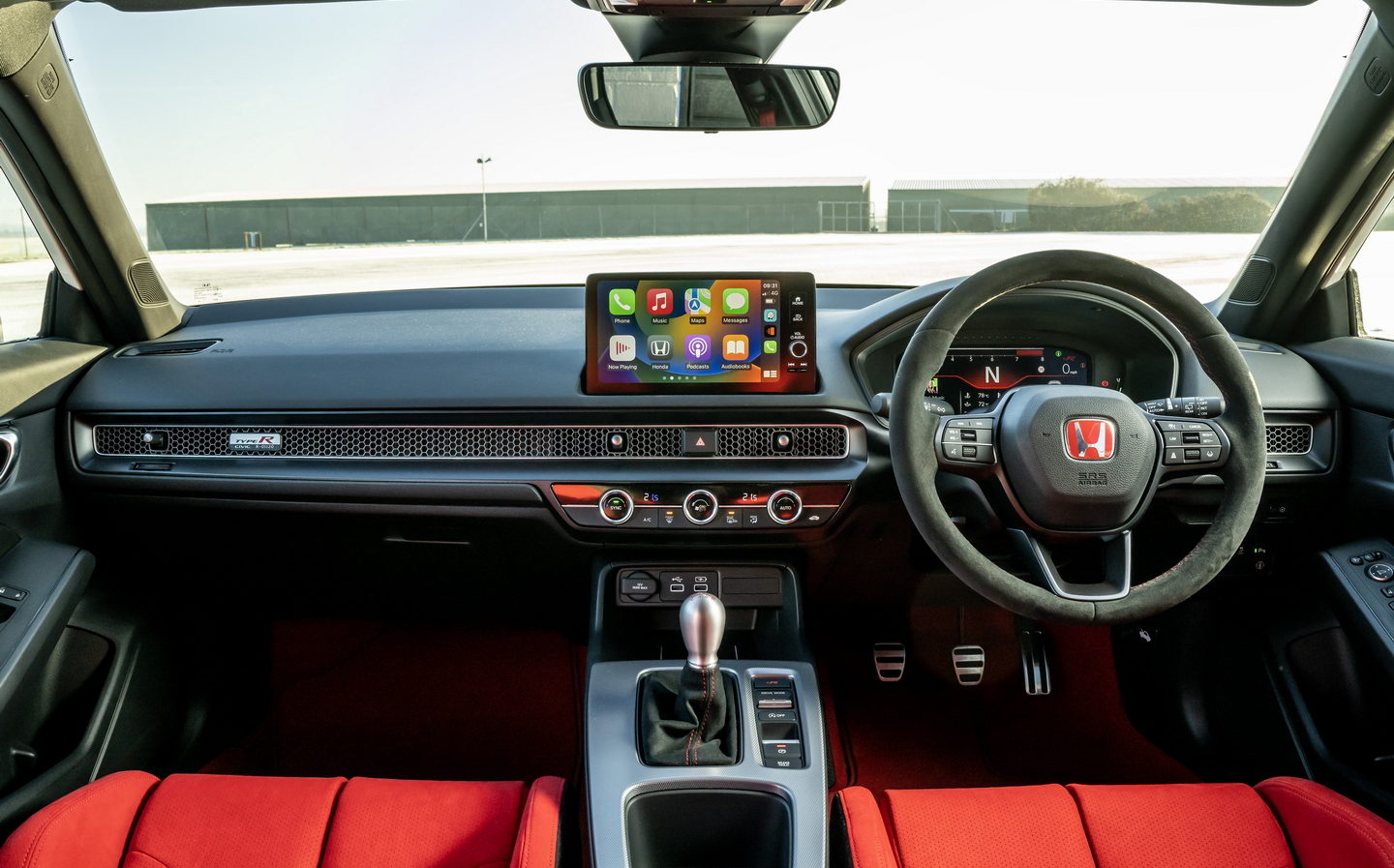 From £46,995
The new Civic Type R has just arrived in the UK and is based on the 11th-generation of the long-standing Japanese hatchback.
The scorching Type R has been tamed down looks-wise but carries over a lot of tech from the last generation. That's no bad thing at all because the old version is an absolute hoot to drive, and blisteringly quick around a track.
4. Hyundai i20 N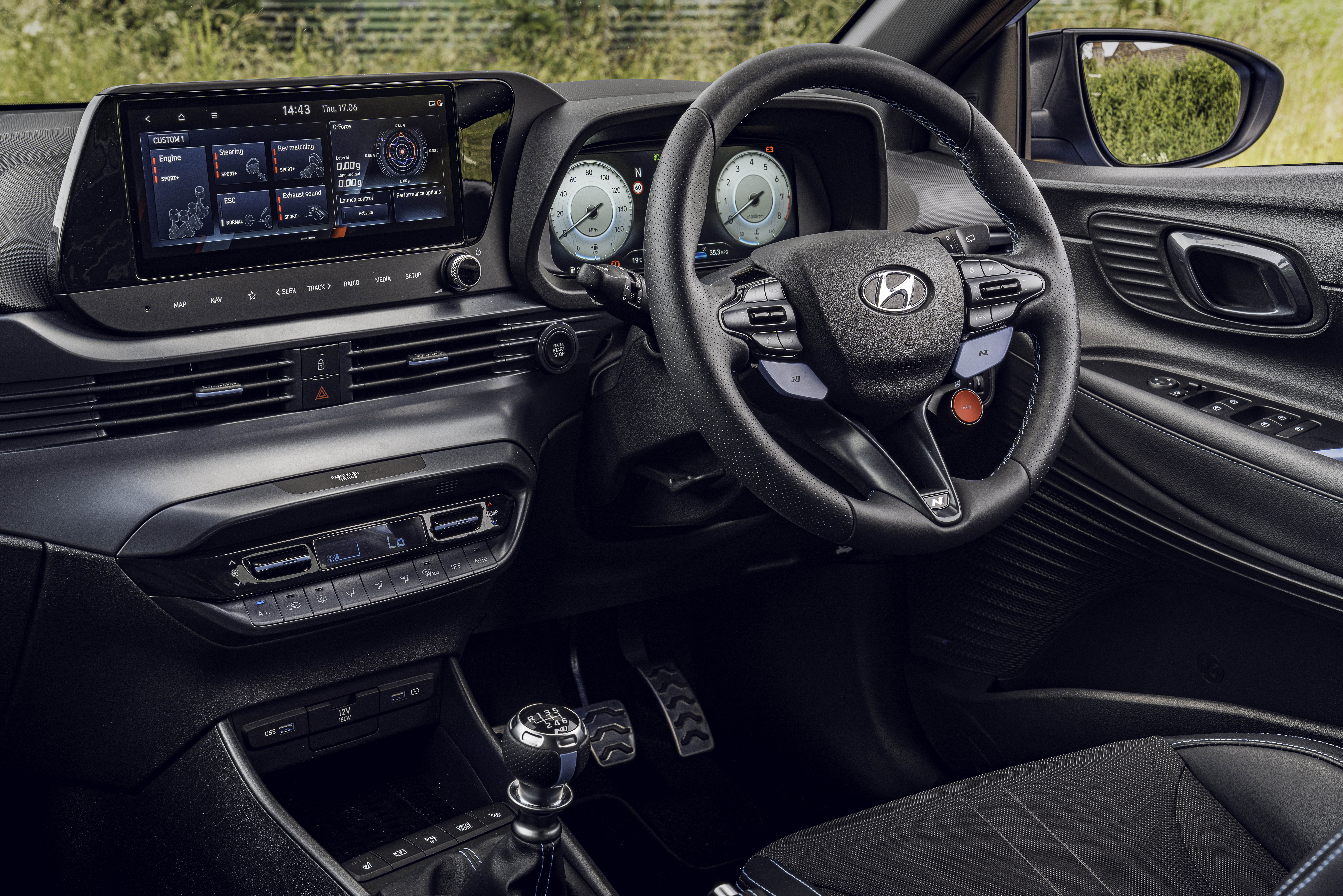 From £25,750
Rally success has rubbed off on Hyundai, which now has a fleet of N-badged performance models to its name. The i20 N is a traditional front-wheel-drive hot hatch with a manual gearbox, and is a rival to the brilliant Ford Fiesta ST.
The i20 N is a true Fiesta ST-beater, we reckon, as it's just brilliant to hustle quickly while being a marginally more rounded package than the ST, with lots of tech. We love the automatic throttle blips when changing down gears, too, which do the job of heel-and-toeing for those who find it tricky to master. Hugely entertaining.
5. Mercedes-AMG A 45 S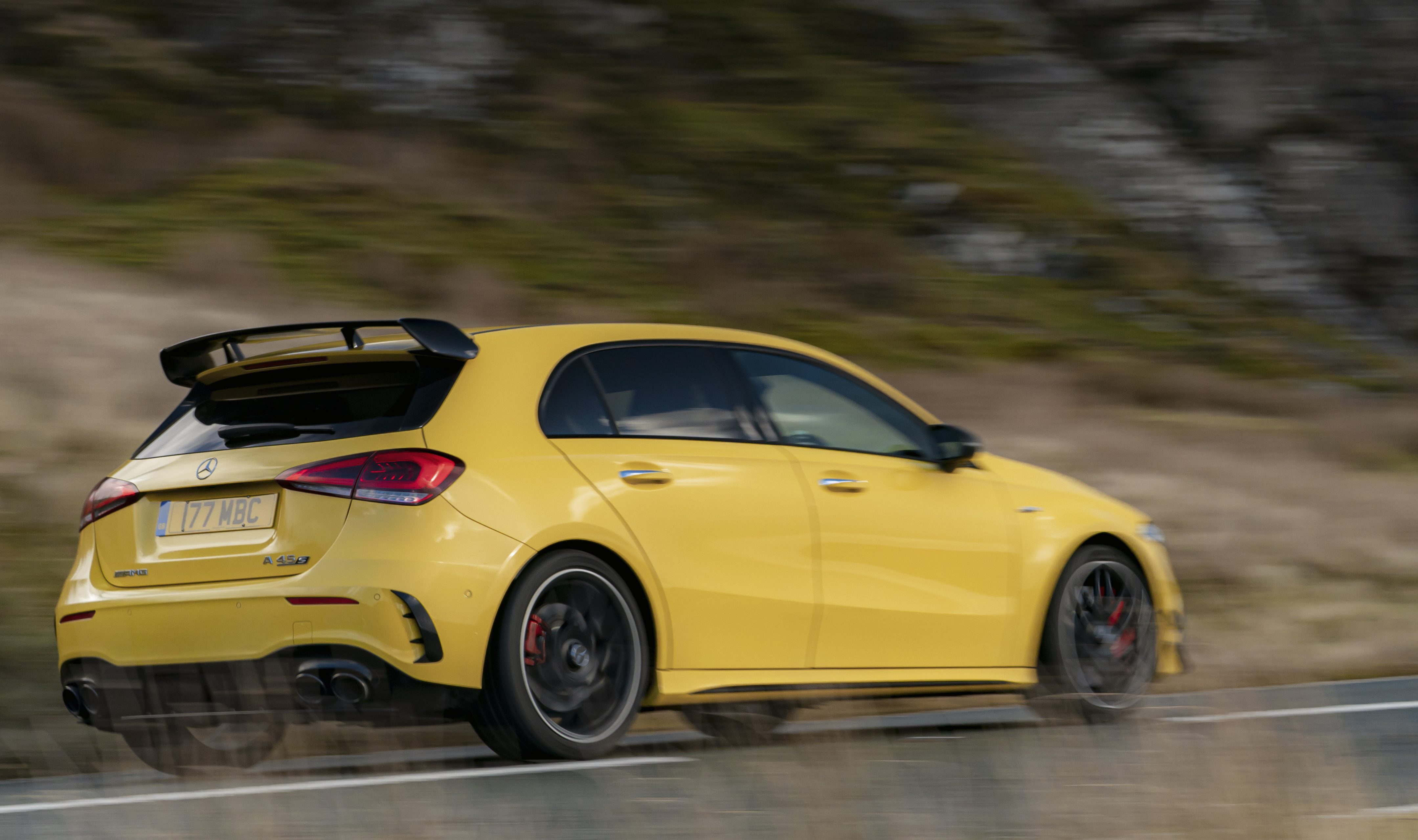 From £60,860
The AMG A 45 takes the hot hatch formula to the extreme. It gets some updates to style and tech for 2023, though no power upgrades. But with more than 400bhp and a sub-four-second 0-62mph time, it can lay waste to many supercars, while four-wheel drive keeps the car glued to the road.
Even more extreme is the price, at just over £60k. But it does exude style and comes with premium cabin materials and refinement. You get what you pay for.
6. Volkswagen Golf GTI Clubsport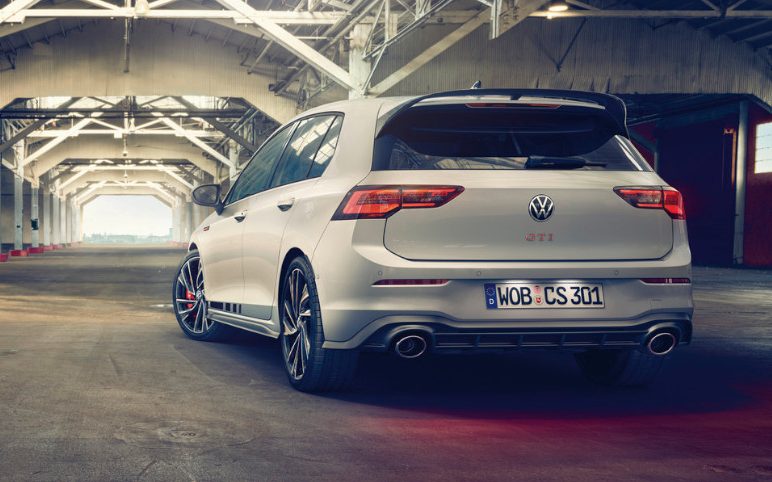 From £40,655
The grandfather of the hot hatchback class is still going strong. As ever, it doesn't have the biggest power figures, fastest acceleration or sharpest handling, but as an all-round prospect, the Golf GTI still delivers.
The Clubsport version is the one to get, with an extra 54bhp, bigger brakes and styling with more presence. It's still a very usable everyday car, though, with strong refinement, five seats and a decent boot.
Related articles
Latest articles