Buying Guide: Best used 4x4 estate cars for adventures off the beaten track
Pack the kids and wellies and take the road to adventure
---
Published 05 October 2021
WHILE SUVs dominate the car market, savvy buyers know that 4×4 estate cars can do largely the same job in an arguably more sophisticated and stylish package. A 4×4 estate helps you get off the beaten track in a more discreet and usable everyday machine, and are big enough for you to take family, friends and all the paraphernalia that comes with them.
With raised suspension and plastic cladding, these 4×4 estate cars look the part, and they have purpose, too, with four-wheel drive fitted as standard and a selection of off-road driving modes to help you in the rough.
Even better, compared with SUVs these wagons tend to deliver a more entertaining driving experience and improved fuel economy on normal roads, too. Estates are typically lower, lighter and more car-like to drive than a people carrier or a big 4×4. And with large boots and low loading sills, they're as practical as a penknife.
The trend for large, family-friendly cars that can stick to a slimy slipway or fly through a ford arguably began with the Subaru Legacy Outback in 1994. Other car makers realised that little old Subaru was on to something, and before long Volvo's V70 Cross Country and Audi's A6 allroad could be seen outside the school gates and the sailing club.
However, the cost of a new go-anywhere estate car can still bring a tear to the eye of a buyer on a tight budget. The answer is to buy a second-hand all-terrain estate car. Here are five of the most practical used examples, to suit a variety of tastes and budgets.
Audi A6 allroad
The all-terrain estate with a touch of luxury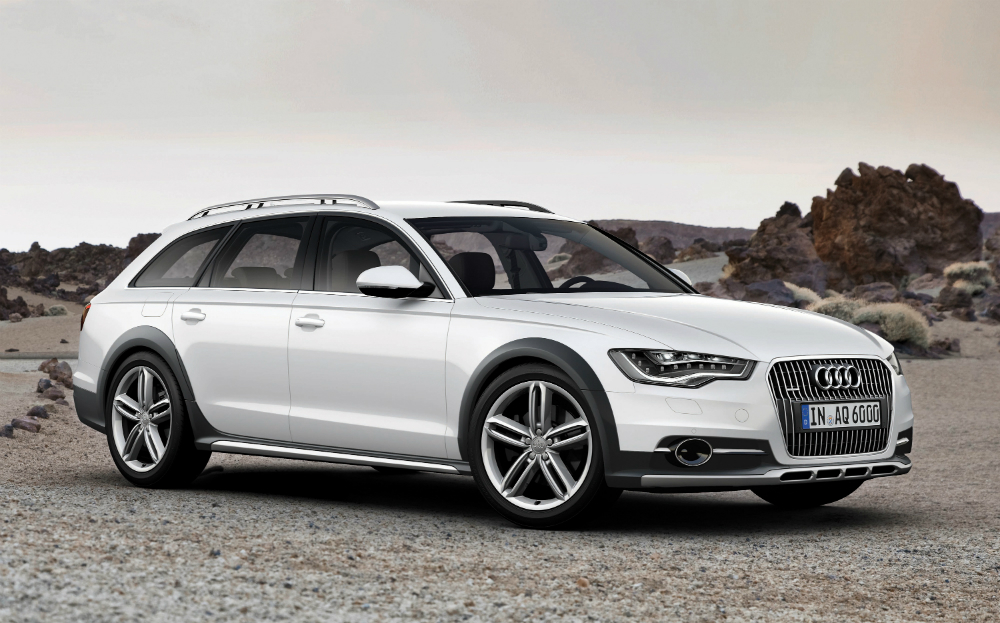 Approved used cars start at £17,000
Independently sold used cars start at £5,000
While Subaru pioneered the off-road 4×4 estate car, the A6 allroad introduced upmarket luxury to the mix. It has always been a tough version of the standard A6 Avant estate, with four generations of A6 allroad — all based on the Avant estate — now on the roads, launched in 2000, 2006, 2013 and 2019 respectively.
The original model looked quite rugged but later cars have a more sophisticated appearance while still featuring cladding on the wheelarches and door sills, plus the obligatory increase in ride height. However, 2013-model cars and onwards feature adaptive air suspension, so the height can be adjusted according to conditions.
Air suspension is just one piece of hi-tech kit on board, and with most models packed with technology, we'd advise having a potential purchase checked over by a mechanic, or going for an approved used A6 allroad, to help give yourself some added peace of mind when it comes to reliability.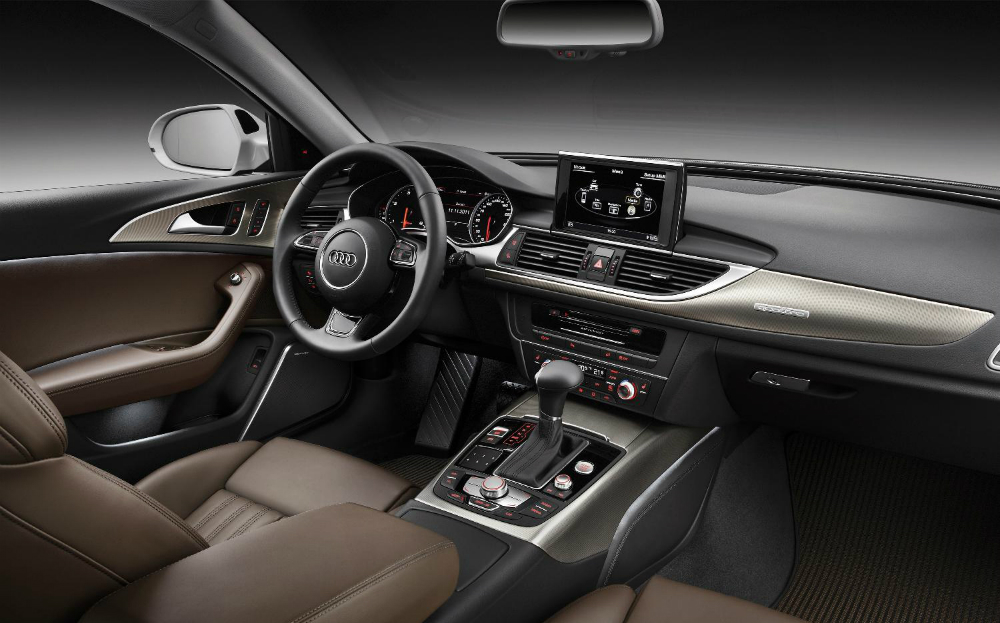 Boot space is vast, as is room in the back seats, so you won't be having any complaints from occupants in the rear.
Since the A6 allroad is considered to be an upmarket option in the A6 Avant range, it only comes with higher-powered engines. You'll find 3-litre V6 petrol and diesel options, which means these cars are great for towing, though the combination of a raised ride height and four-wheel drive does mean fuel economy isn't at its best.
Overall, the Audi A6 allroad is as upmarket and desirable as any top-spec luxury SUV, but it's a more discreet package that is arguably more practical and spacious as family transport.
Peugeot 508 RXH
The hybrid estate car with impressive fuel economy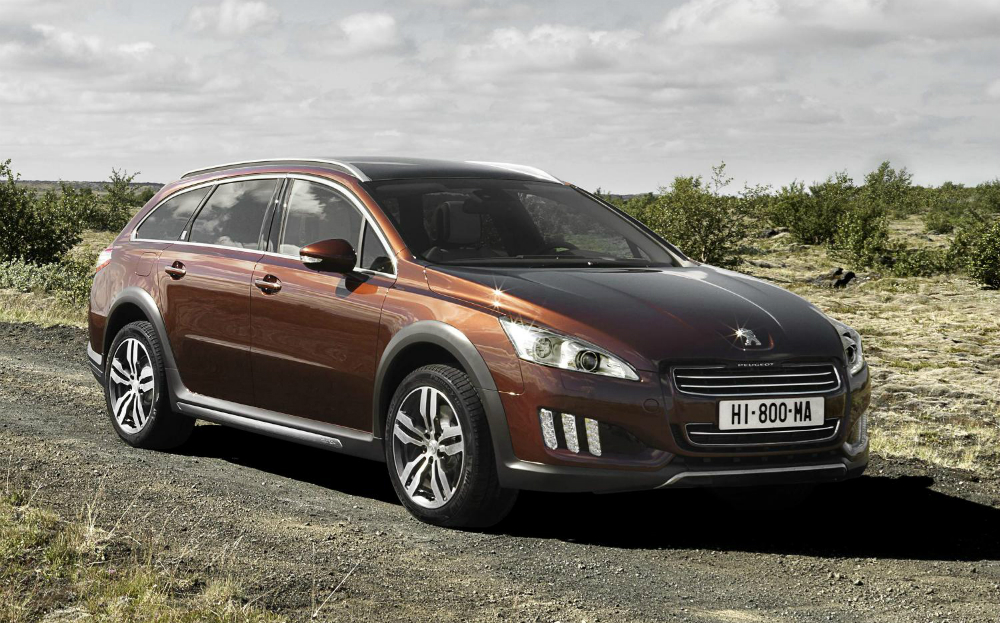 Independently sold used cars start at £5,750
Here's a bit of an obscure 4×4 estate. The previous generation Peugeot 508, which arrived before the French car maker regained its design mojo, wasn't a big seller in the UK and the rugged RXH ("H" standing for hybrid) off-road model was a bit of an oddball choice, making it even rarer.
The 508 RXH was designed in the mould of Audi's allroad models but it's closer in size to the smaller A4 allroad.
The grey plastic cladding for the wheelarches and door sills give the RXH a more distinctive look than the bland 508 SW estate, and this was one of the first Peugeots to use the distinctive 'lion claw' style LED daytime running lights in the corners of the front bumper.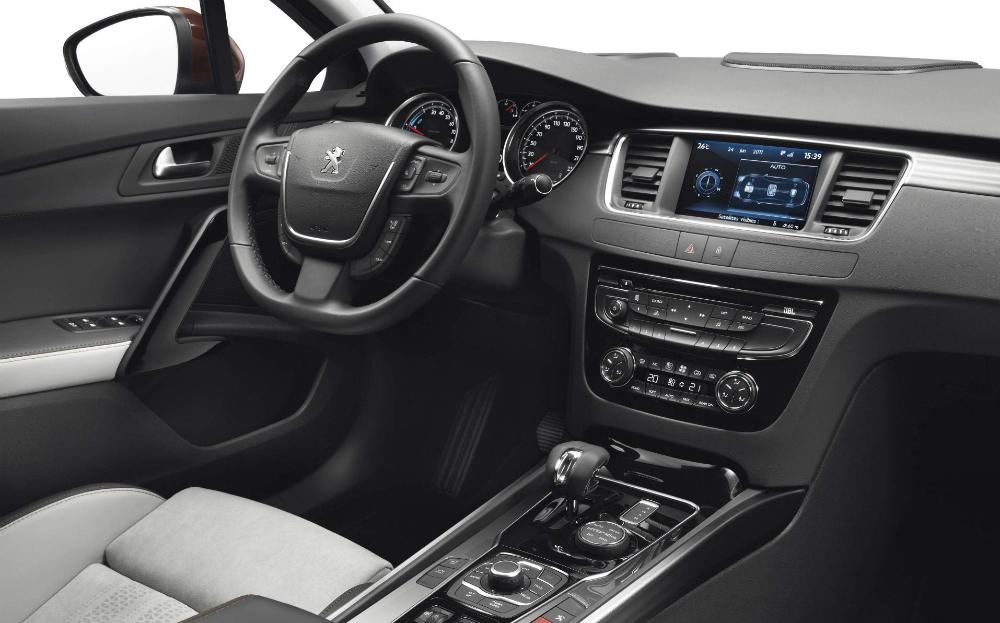 The diesel-electric hybrid system delivers 200bhp, so this is a relatively quick estate, while the combination of 2.0-litre diesel and a modest battery helped it achieve an official 67mpg. However, the 508 RXH is more about comfort than driving fun, and that raised ride height is combined with soft suspension.
A 423-litre boot isn't one of the biggest in the class but since the RXH is at the top of the 508 range, it's loaded with equipment. We'd advise checking that everything works properly before you spend your cash, though, because Peugeots of this era aren't necessarily the most reliable in terms of electrics.
Skoda Octavia Scout
The affordable workhorse with towing ability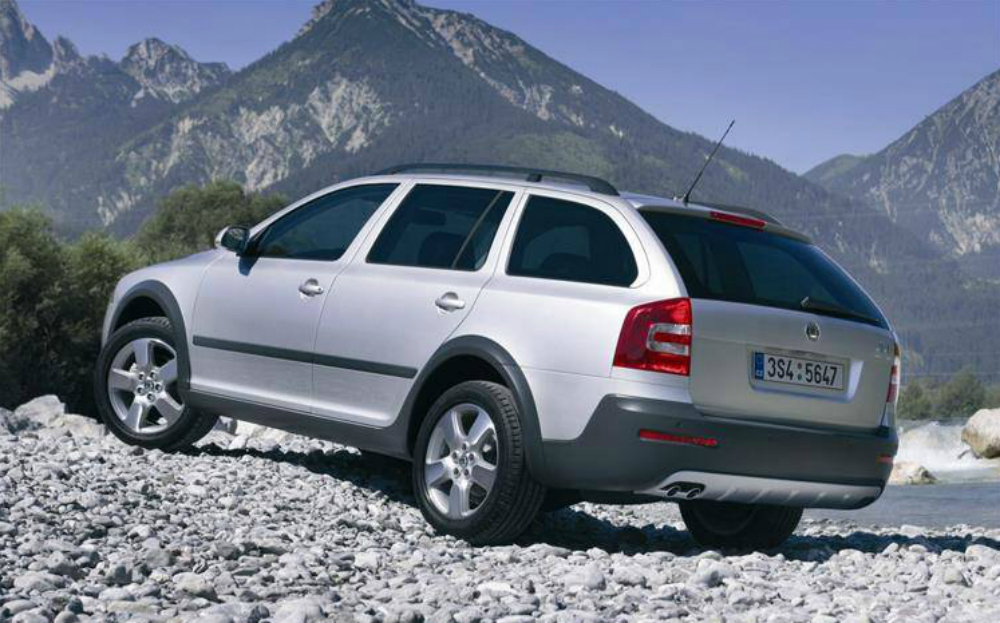 Approved used cars start at £11,000
Independently sold used cars start at £3,400
Before the Kodiaq, Karoq and Kamiq, the closest you could get to a Skoda off-roader was this, the Octavia Scout. In many ways it mirrors Audi's allroad philosophy by delivering an upmarket alternative to a performance model — if you didn't want a fast Octavia vRS then the Scout offered something different.
The first Octavia Scout arrived in 2007 and while it was an upmarket model, it still stuck to the company's mantra of offering great value for money when compared with similar 4×4 estate cars for sale by Audi and Volvo, or Subaru for that matter.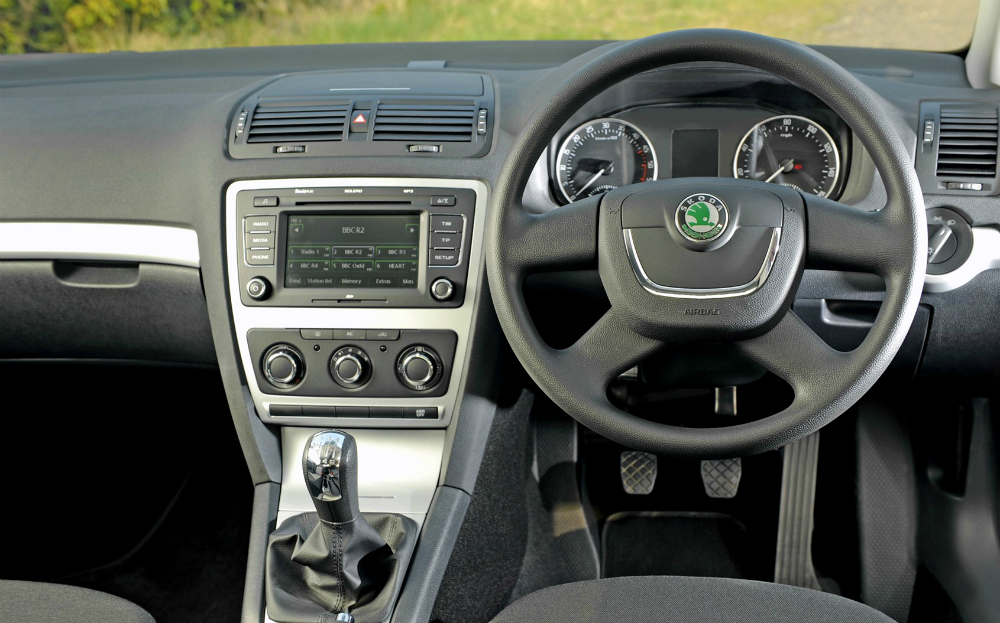 A part-time four-wheel-drive system, increased ground clearance and the usual black plastic body cladding all made an appearance, and it was a formula that returned with the following generation in 2014. The Scout is available in the current estate body introduced in 2020 but in the UK it's now only available as a special order model for the UK's paramedic services.
Power came from 2.0-litre petrol and diesel engines in higher power outputs, and with a choice of manual or automatic gearboxes. That means all cars are great for towing, while the vast 580-litre boot means that it's far more practical than the 508 RXH above.
Subaru Outback
Reliability comes as standard (usually)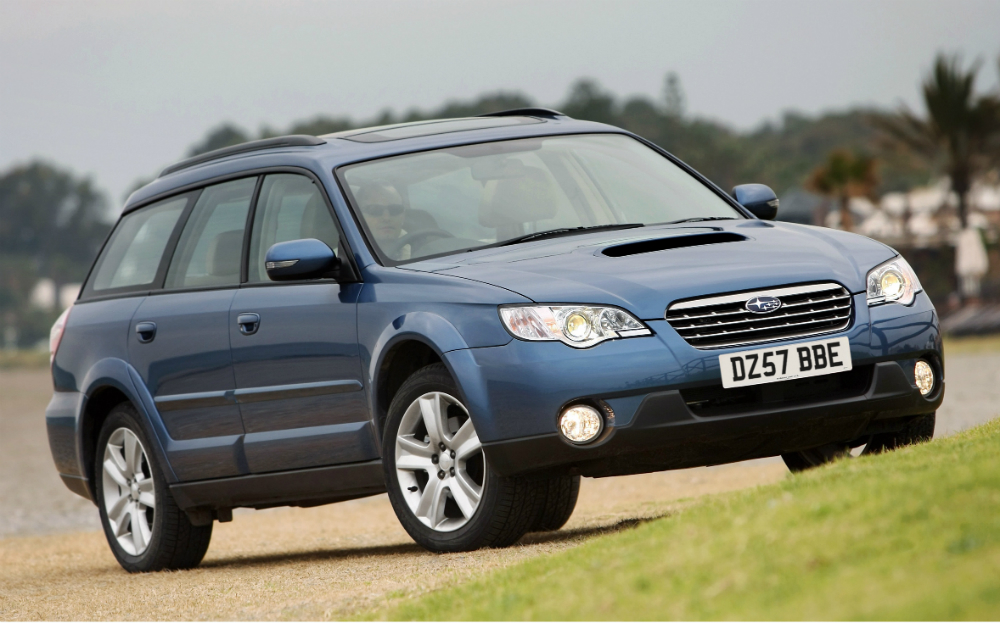 Approved used cars start at £15,000
Independently sold used cars start at £2,000
Subaru was a 4×4 estate pioneer and the Outback has become a staple of country life for a dedicated band of the brand's fans who are in tune with outdoor pursuits.
Originally based on the Legacy Touring Sports estate, the Outback became a model in its own right in 2004 when Subaru stopped selling the Legacy in the UK. That was the third-generation model and we're now onto the sixth incarnation, which was introduced in 2020.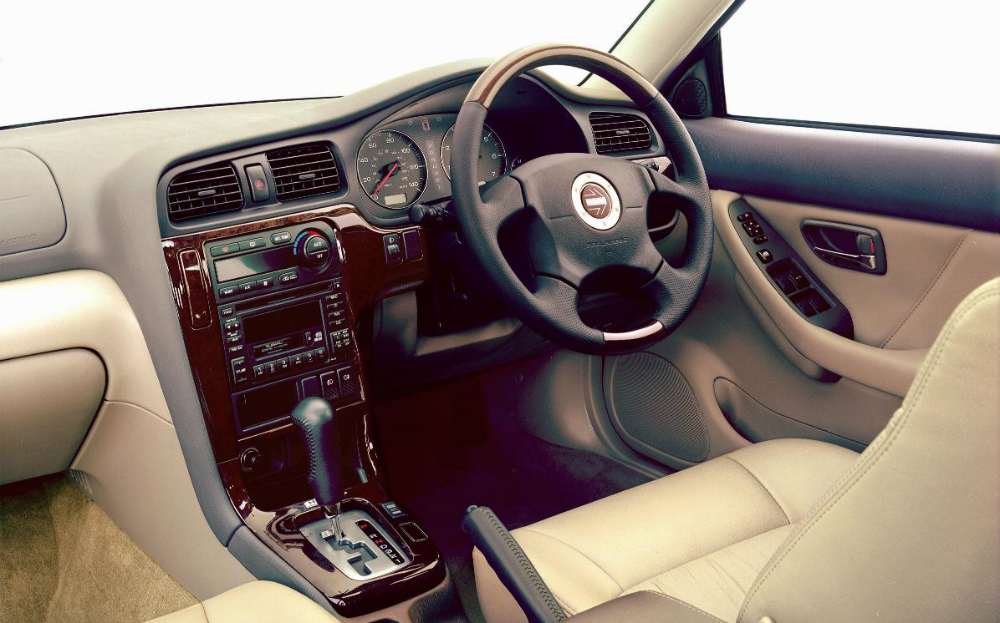 Whichever version you choose, the Outback comes with permanent four-wheel drive, unlike the part-time systems seen in some of the other models mentioned here. That means the Outback is ready for rough conditions at all times, while a limited-slip differential and (on more recent models) a host of electronics help you in rough conditions.
All cars also get Subaru's traditional boxer engines. Early cars could be had with thirsty 2.5-litre or 3-litre petrol units, while boxer diesel variants are more economical (though still relatively thirsty thanks to the permanent four-wheel drive and the extra friction that causes). Maintenance costs are on the steep side for these models, too, although reliability should be a strong point.
Volvo XC70
Tough enough to handle the rough stuff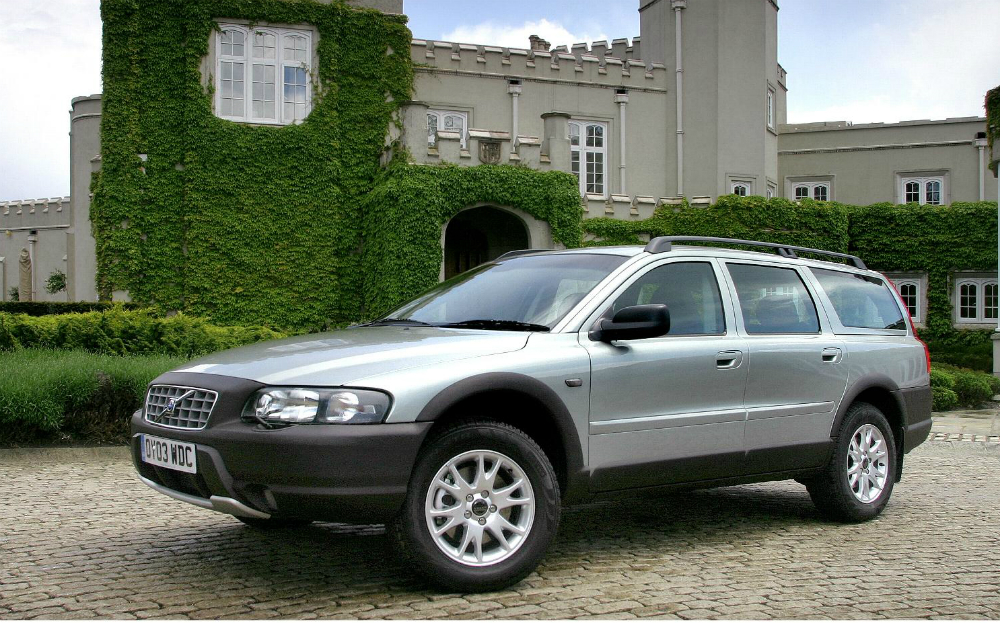 Approved used cars start at £15,500
Independently sold used cars start at £2,000
It seems appropriate that Swedish firm Volvo should jump into the 4×4 estate car class: a high-riding estate would seem to be the perfect fit for winters at the Arctic Circle. The XC70 and Cross Country variants follow the same formula as the Audi A6 allroad by offering space, practicality and versatility in an upmarket package.
Early cars weren't quite as sophisticated but are dependable workhorses, while running costs will be on the high side for a prestige marque. But then safety will be second-to-none for cars of the same age, while the ageless look of a two-box Volvo estate will appeal, too.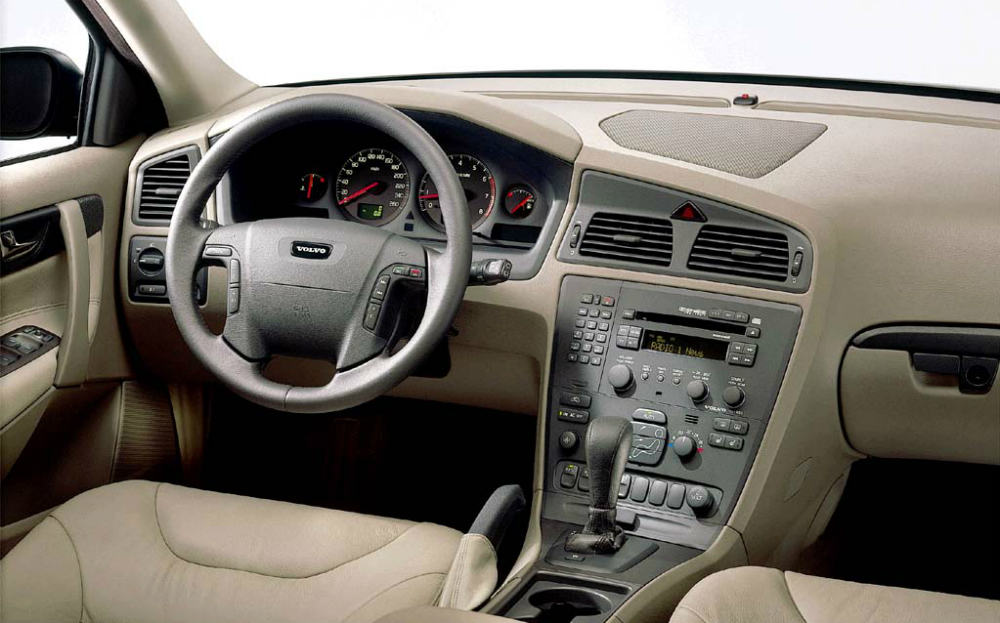 Power comes from petrol and diesel engines, with a unique five-cylinder layout offered on earlier cars. As with other off-road estates, only engines with higher power outputs were offered on the XC70, but while that engine format delivers a unique sound, they're not the most economical, even in diesel guise. Still, proper maintenance and care should help the XC70 rack up a high mileage without too much trouble. From 2016, the XC70 was replaced by the V90 Cross Country, which went even further upmarket.
Prices correct at time of publication
Tweet to @Shane_O_D Follow @Shane_O_D