Buying Guide: Six new cars for just £150 a month
Low cost, worry-free motoring
---
Published 24 December 2015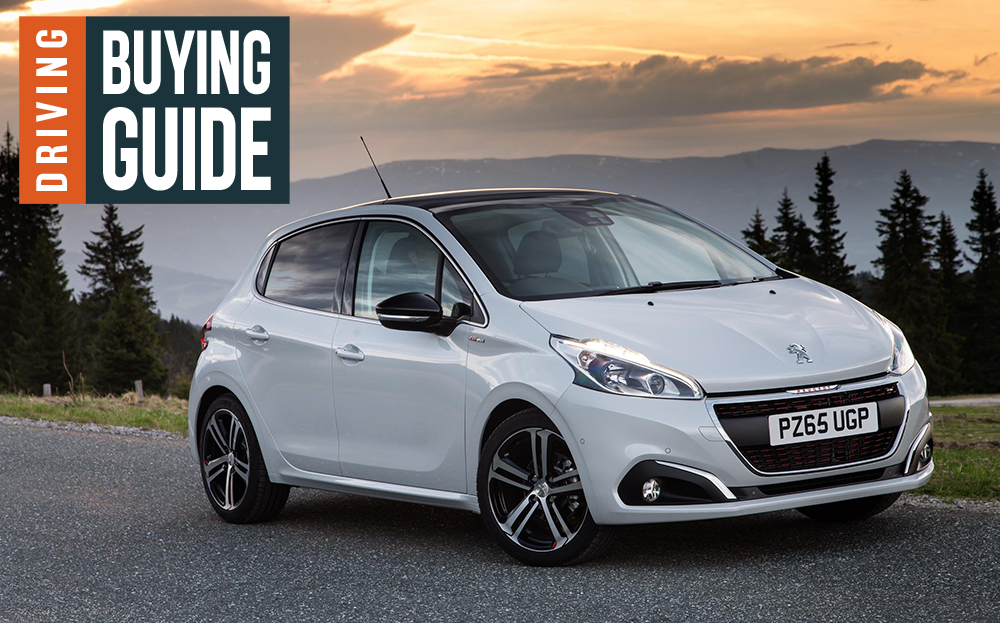 AS A nation we've stopped buying new cars in the traditional way – by spreading the purchase cost over a number of years. Instead, we've generally moved to PCPs, or Personal Contract Purchase, where we're effectively just paying a monthly fee to fund the depreciation (loss in value) of the car.
---
Browse NEW or USED cars for sale on driving.co.uk
---
It's easy to see why it's so attractive. You put down a deposit then pay a monthly fee having signed up to a (usually) three-year deal. At the end of that period you can hand the car back, pay a lump sum to keep it or sign up for a new one. Most of us choose the latter which means we don't have to worry about MoTs, our car is always within warranty and we always have something that's got the latest tech and kit installed.
If you reckon a PCP is for you and you can afford £150 notes each month, here are half a dozen cars that you can get for your money. They're all pretty small because you'll need a more sizeable budget if you want a bigger car, but spending just £150 each month on your car is no barrier to running something that's modern, reliable and genuinely appealing.
Fiat 500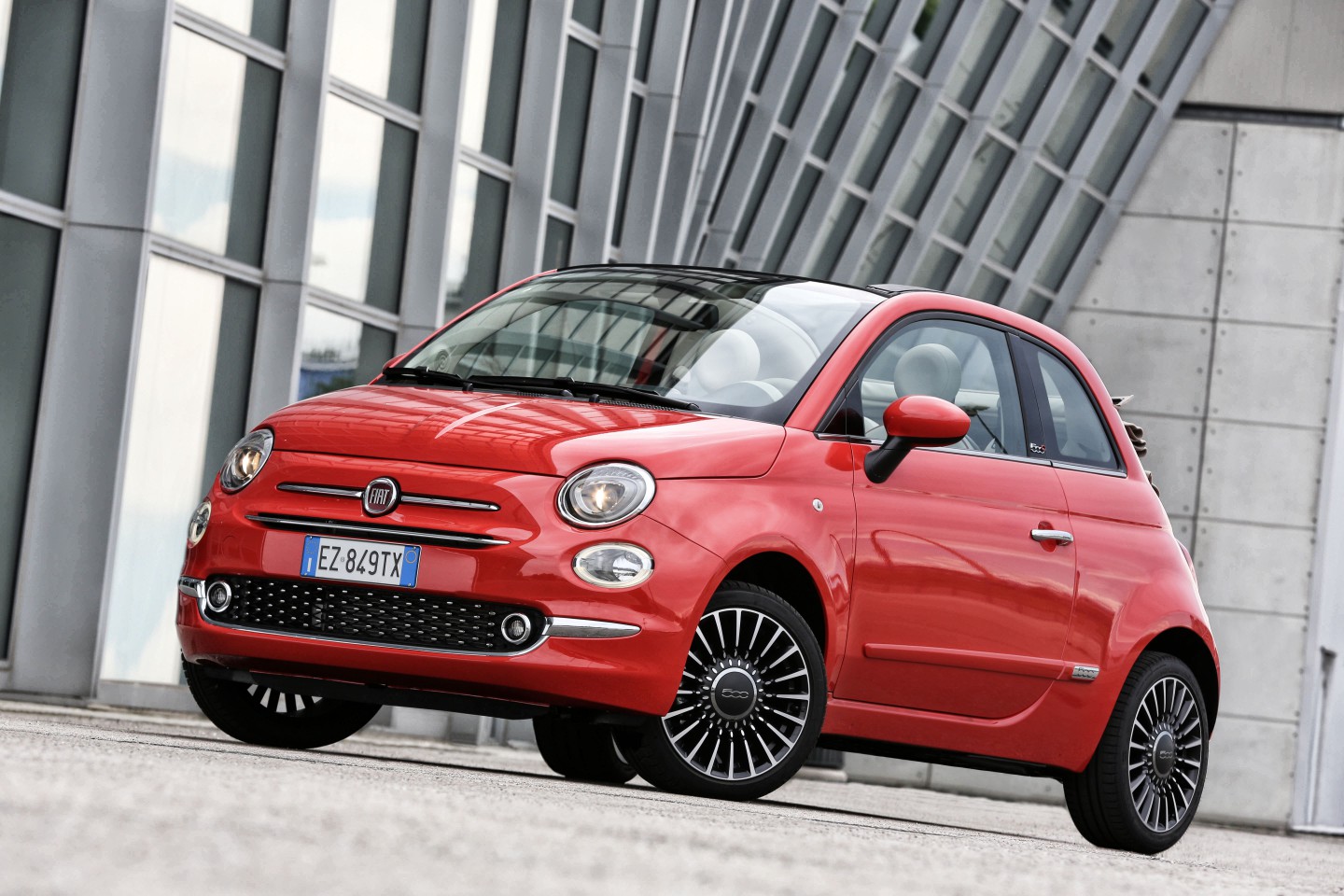 The Fiat 500 has had a facelift, but it's of the blink-and-you'll-miss-it variety, despite the fact that there have been 1,800 changes. The key thing is that Fiat's most important car still looks as cute as ever but practicality is still poor thanks to the impossibly cramped rear seats.
The engines haven't changed, which means 875cc TwinAir, 1.2 petrol or 1.3-litre diesel units to choose between. For 150 notes each month though, the first and last are out of the question, so you'll have to settle for the low-tech – but perfectly adequate – 1.2-litre unit.
You can't get a 500C for less than £189 per month but you can secure a hatch – albeit an entry-level Pop model – for just £139. With a low deposit the deal is fairly attractive but the annual mileage limit of 6,000 is among the stingiest here.
There are other Fiat 500 offers available with posher trims or alternative engines but it's very easy to be spending closer to £200 per month before you know it – and you've still got that mileage limit. Great car, but the deal may not be so appealing.
 Fiat 500 1.2 Pop
Specifications
Engine: 1242cc, 4 cylinders, 69bhp
Acceleration: 0-62mph in 12.9sec
Top speed: 99mph
Fuel: 60.1mpg
CO2: 111g/km
Tax: £30 per year
Finance deal
Deposit: £1,500
Monthly payments: £139
Contract length: 37 months
Mileage limit: 18,000
Cost per mile: 6ppm
Final payment: £4,454
Suzuki Vitara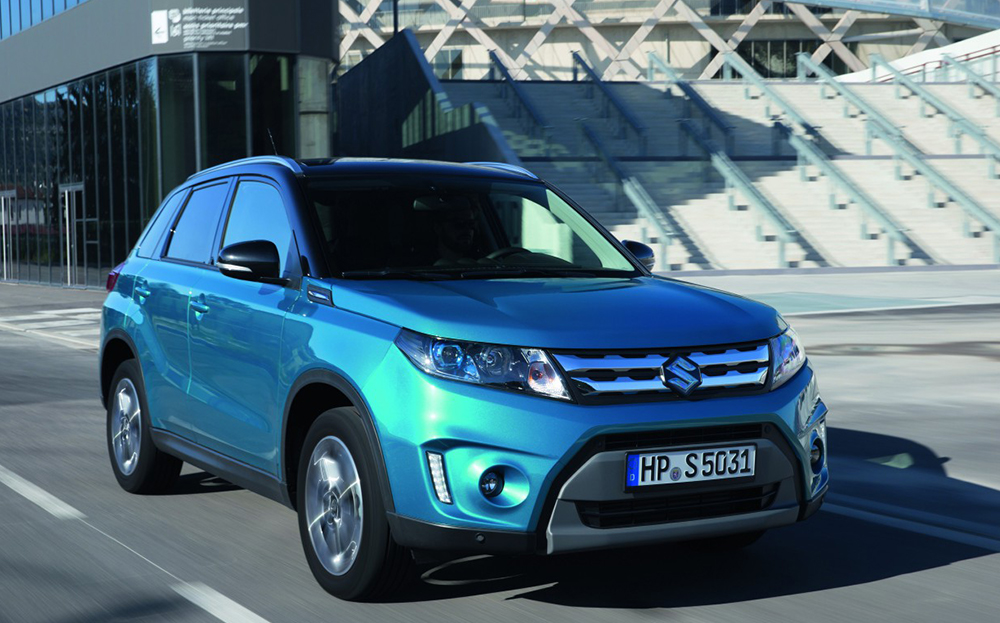 We'd be the first to admit that the new Suzuki Vitara is no better than average in pretty much every respect but frankly, if you want an SUV for £150 per month, it's this or nothing. The cheapest Nissan Juke or Vauxhall Mokka deal is £199 per month, while a Mazda CX-3 or Renault Captur will cost you upwards of £179.
Even so, the Vitara deal is only for the entry-level 1.6 SZ4 which means it's front- rather than four-wheel drive. As a result you'll be getting a reasonably frugal SUV that's clearly built down to a price, dynamically adequate at best, but almost certain to be completely reliable so it'll be utterly painless to own.
You'll have to sign up for a four-year contract and the annual mileage cap of 6,000 is pretty miserly, but if you're a low-mileage driver on a budget and you want a lofty seating position this is your only option. If you want a Vitara with more toys, a diesel engine or an automatic transmission you'll have to pay at least £179 per month for the privilege.
Suzuki Vitara 1.6 SZ4
Specifications
Engine: 1586cc, 4 cylinders, 119bhp
Acceleration: 0-62mph in 11.5sec
Top speed: 112mph
CO2: 123g/km
Fuel: 53.3mpg
Tax: £110 per year
Finance deal
Deposit: £2,417
Monthly payments: £149
Contract length: 49 months
Mileage limit: 24,000
Cost per mile: 8.1ppm
Final payment: £5,432
Peugeot 208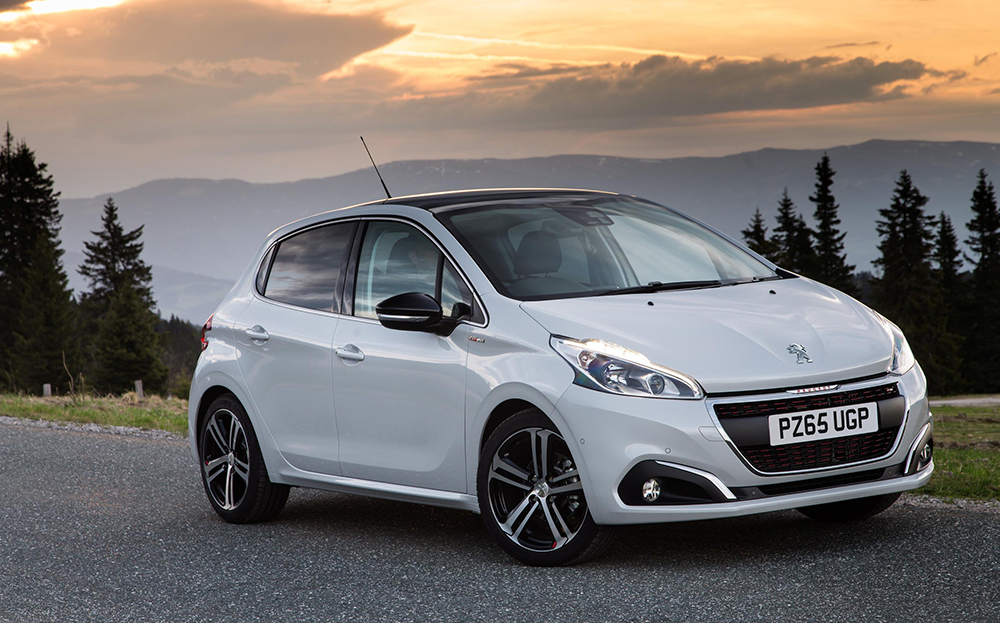 When Peugeot refreshed its 208 supermini earlier this year it's unlikely that anybody noticed as the changes were slight. But it doesn't really matter as the Peugeot was already safe, well-equipped and came with some decent engines, even if it's not the most inspiring drive. Now the 208 has got some even better powerplants, including a brilliant turbocharged 1.0-litre three-pot. It's also available with a world first: textured paint. How did we manage all these years?
Peugeot is more flexible than most in that you can choose pretty much everything from the size of your deposit, the length of the contract (25, 27 or 31 months) and your annual mileage. As a result you can get pretty much any 208 you like if you're prepared to tweak your deposit to suit.
We've opted for a mid-range trim with the muscular diesel engine but if you go for the 1.2-litre petrol unit in normally aspirated form your costs will drop noticeably. You pays your money…
Peugeot 208 1.6 BlueHDI 75 Active 3-door
Specifications
Engine: 1560cc, 4 cylinders, 75bhp
Acceleration: 0-62mph in 13.3sec
Top speed: 106mph
CO2: 90g/km
Fuel: 80.7mpg
Tax: Free
Finance deal
Deposit: £3,500
Monthly payments: £151.31
Contract length: 37 months
Mileage limit: 30,000
Seat Leon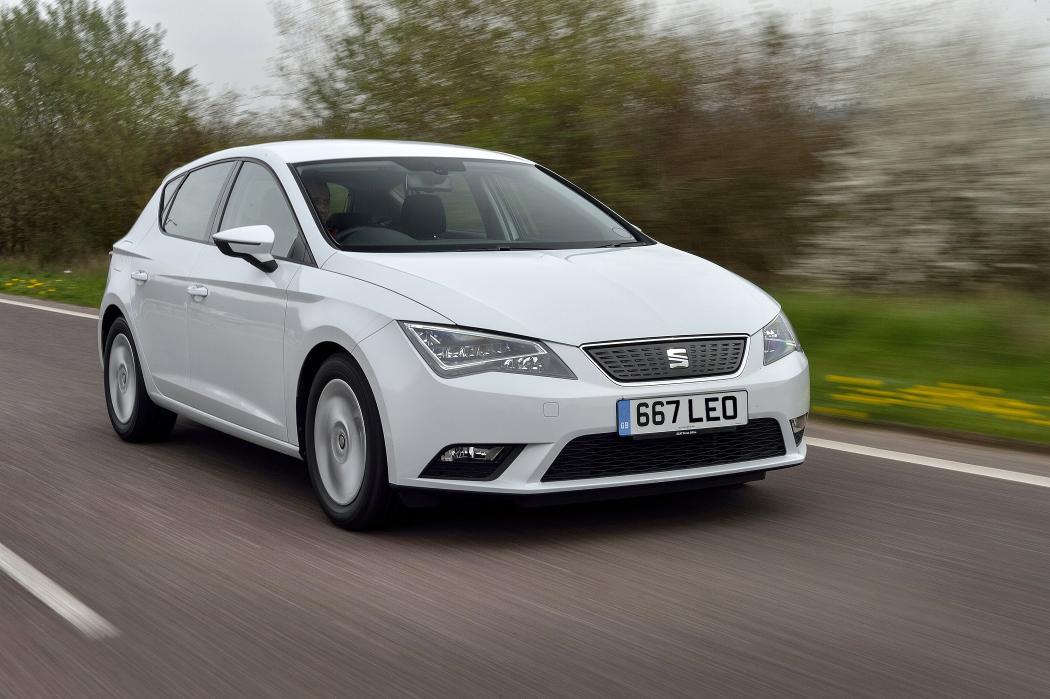 The Leon arrived as far back as 2012 but it's still one of the sharpest-looking small family cars on the road. Based on the same platform as the VW Golf, the Leon comes with some class-leading engines and is as good to drive as it is to look at. Build quality is good and you can choose between three- or five-door editions, the former being cheaper and a particularly sharp looker.
You'll have to bust your £150 budget to get into any Leon plus you'll need a hefty deposit too – and even then it's the entry-level 1.2 TSI, but this is still a great car and in SE form it's well equipped too.
The deal is for a Leon 1.2 TSI SE with the Technology Pack, which brings LED headlights, a DAB radio and sat-nav. If you're a SEAT fan and you really can't afford that extra tenner per month your only option is to move a rung down the ladder and sign up for an Ibiza instead, which is available from £115 per month for a three-door car with the 109bhp 1.0-litre engine.
Seat Leon 1.2 TSI SE
Specifications
Engine: 1197cc, 4 cylinders, 109bhp
Acceleration: 0-62mph in 9.9sec
Top speed: 121mph
CO2: 114g/km
Fuel: 57.6mpg
Tax: £30 per year
Finance deal
Deposit: £5,101.99
Monthly payments: £159
Contract length: 42 months
Mileage limit: 35,000
Cost per mile: 4.4ppm
Final payment: £6,654.01
Mazda 2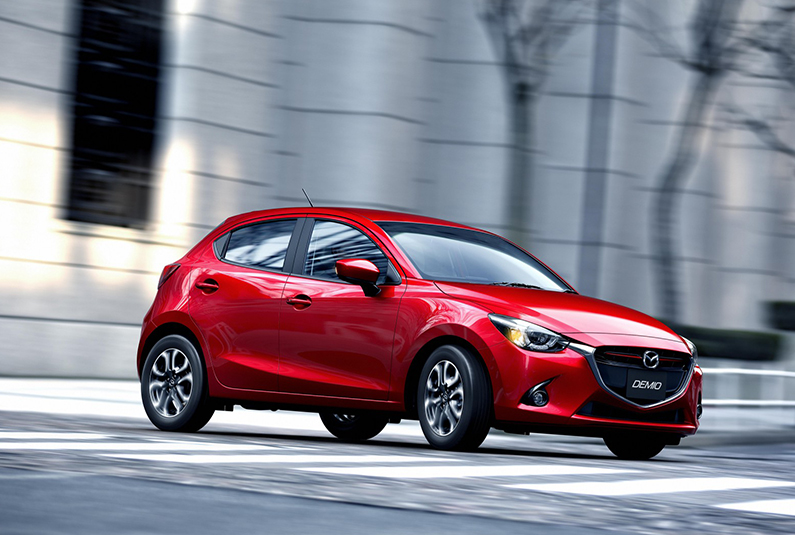 The supermini segment is dominated by a few key players such as the Ford Fiesta and Vauxhall Corsa. Talented though they are, there's an array of alternatives out there which are just as enticing, including the very accomplished Mazda 2. With great handling, decent equipment levels and excellent build quality the Mazda 2 deserves a much higher profile than it has.
Offered in super-stylish three- or five-door forms, there are 1.5-litre petrol or diesel engines, the latter feeling less musuclar than you might expect. That's why the sweet and willing petrol units are the ones to go for – not least of all because they're also cheaper.
If you're determined to spend your entire budget you could sign up for a high-spec Mazda 2 90PS SE-L, but for £40 less per month you could have a Mazda 2 75PS SE. Even the latter comes with air-con but the former also features alloy wheels, powered windows all round, Bluetooth and cruise control – and sat-nav of course. Whichever you get you'll have one of the sharpest superminis on the road, to look at as well as to drive.
Mazda 2 90PS SE-L
Specifications
Engine: 1496cc, 4 cylinders, 89bhp
Acceleration: 0-62mph in 9.4sec
Top speed: 114mph
CO2: 105g/km
Fuel: 62.8mpg
Tax: £20 per year
Finance deal
Deposit: £3,940.75
Monthly payments: £149
Contract length: 37 months
Mileage limit: 27,000
Cost per mile: 14.9ppm
Final payment: £5,240.25
Skoda Fabia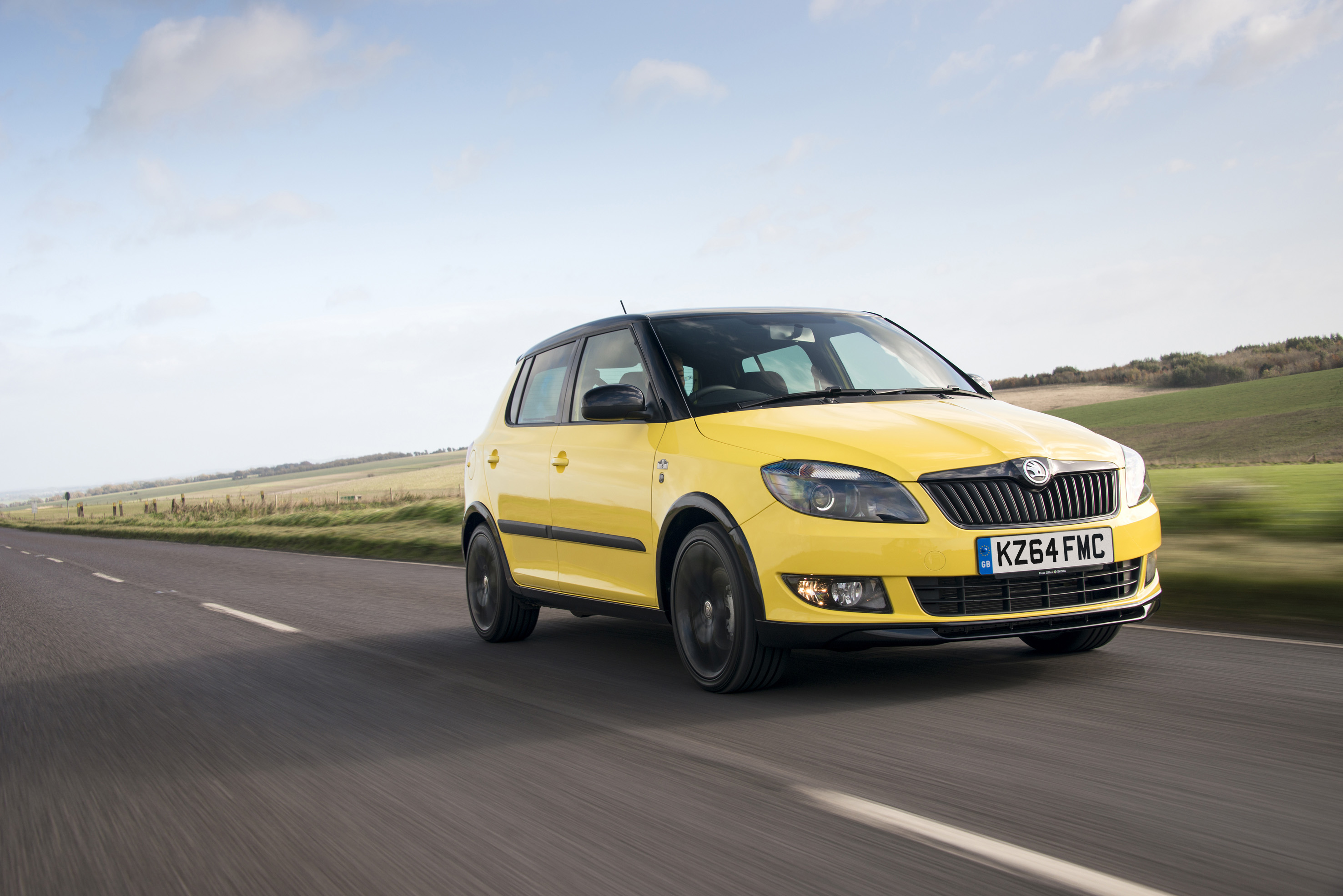 This cut-price VW Polo looks sharp and is fun to drive, even if its cabin doesn't have the class of its more costly cousin. But the Fabia is every bit as practical, much the same to drive thanks to the shared platform and engines, and Skoda doesn't skimp when it comes to standard equipment either.
With only the entry-level 1.0-litre three-cylinder engine available for your £149 per month the car won't provide the "fantastic performance" that Skoda claims, but you'll have pain-free transport and a decent amount of equipment. Standard kit includes alloy wheels, a six-speaker hi-fi, DAB radio, air-con and powered front windows.
Skoda Fabia 1.0 SE
Specifications
Engine: 999cc, 3 cylinders, 74bhp
Acceleration: 0-62mph in 14.7sec
Top speed: 107mph
CO2: 108g/km
Fuel: 58.9mp
Tax: £20 per year
Finance deal
Deposit: £1,759.96
Monthly payments: £149
Contract length: 42 months
Mileage limit: 35,000
Cost per mile: 4.4ppm
Final payment: £4,986.04
---
Browse NEW or USED cars for sale on driving.co.uk
---