Buying Guide: Five perfect cars for new parents
Safety first for these faithful kiddie chariots
---
Published 22 December 2015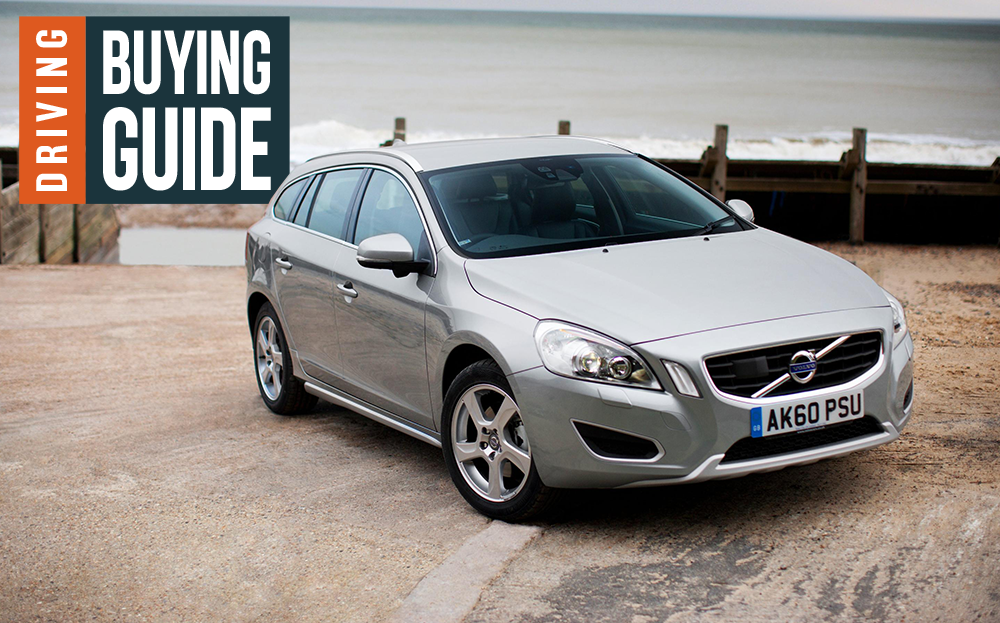 AFTER THE birth of your first child, identifying a suitable used car to convey the precious bundle to check-ups, grandparents and the shops should be easy: as big and as safe as you can afford.
---
Browse NEW or USED cars for sale on driving.co.uk
---
Our selected cars, below, offer a variety of useful attributes for new parents and while some are bigger than others, we know that all are as safe as they come, thanks to the crash test experts at Euro NCAP.
The organisation rates new cars in four main areas, including their ability to protect child occupants in an accident. It expresses this rating as a percentage. In 2014, its top five safest new cars averaged 83.2%. With that figure mind, we set about choosing five used cars boasting similar scores but awarded when they were launched. Naturally, they had to be Euro NCAP five-star cars for overall safety, too.
Other factors we considered were their ability to carry a pushchair and all the usual baby paraphernalia. In the event they might be joined in the not too distant by a little brother or sister, they had to be future proof, too – that is, roomy enough for two of everything.
A car you can depend on at this time of your life is everything
Money's tight when you're a new parent but we resisted choosing cheap, aged or high-mileage cars, because a car you can depend on at this time of your life is everything.
Incidentally, the back seat is the safest place to attach a baby seat and preferably in the centre. A rear-facing child seat can be used in the front passenger seat but front airbags must be switched off, and before you fit a forward-facing child seat in the front of the car, check the vehicle's handbook for advice. At the very least, push the passenger seat as far back as it will go. For more advice and the rules on child seats, visit our baby seat review.
We found our five, first-child cars for sale on driving.co.uk but don't think that in featuring these specific models that we are endorsing them. Only a thorough check and a test drive will tell you whether any of them is good enough for you, and worth the price. And while they were still available on driving.co.uk at the time of writing, one or two may have been sold in the interim.
Family hatchback: 2013 Skoda Octavia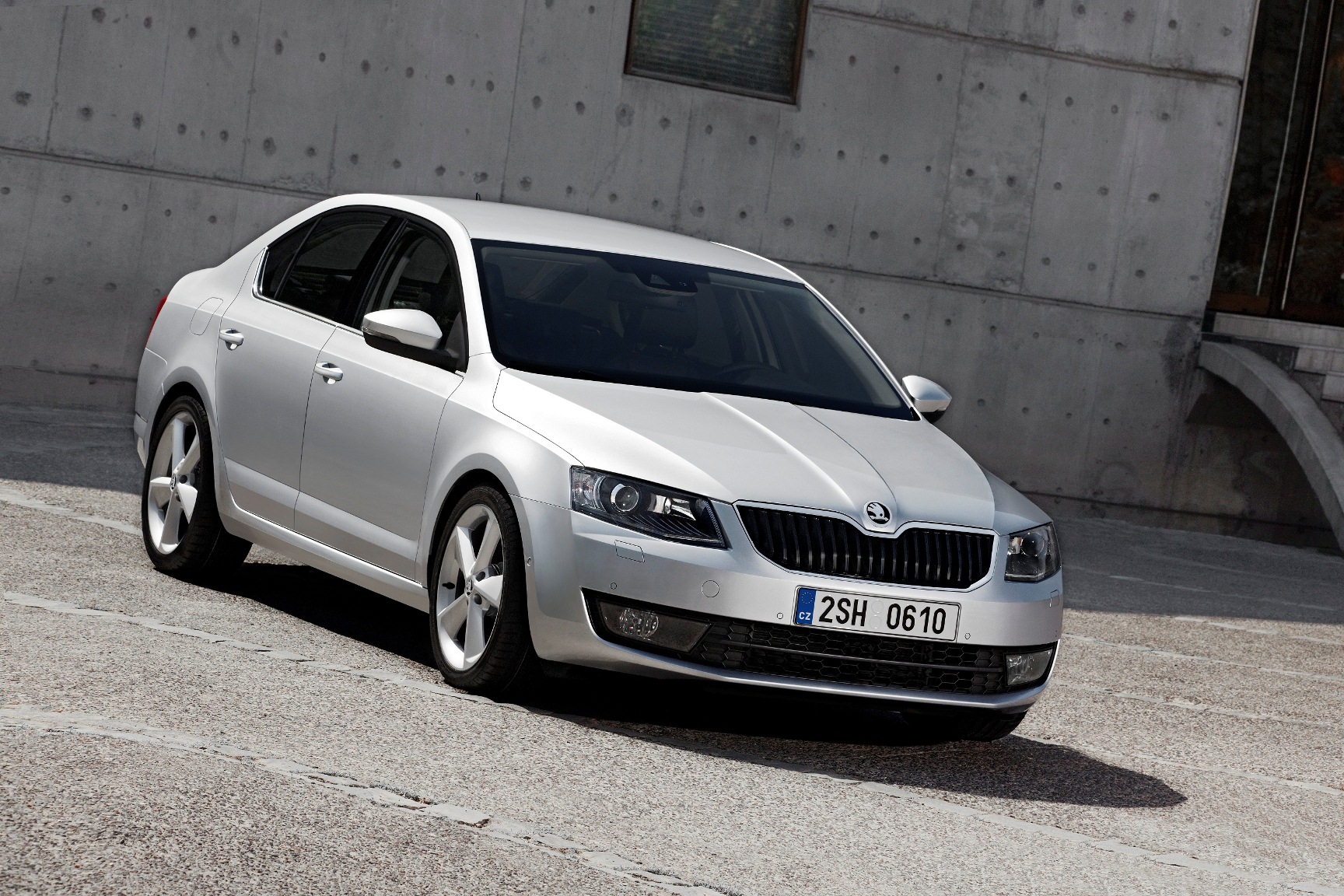 This Octavia shares its platform with the VW Golf. It feels just as well built, too, but is far roomier. It rides comfortably and handles twists and turns as safely as parents negotiate a high street with a pushchair. It has six airbags and, importantly, secure Isofix child-seat mounting points.
Our chosen version is a diesel, which can return over 80mpg when driven with a light right foot and costs nothing to tax. However, it's no back-to-basics model; it has luxuries such as a DAB radio and rear parking sensors, and because it's the better-equipped Business edition model, satellite navigation, too.
We considered having the estate version among our five cars but who needs it when the hatchback has a vast 590 litres of boot space, beating the Ford Focus (316 litres), VW Golf (380 litres), Honda Civic (477 litres) and Seat Toledo (550 litres)?
MPV: 2014 Ford B-Max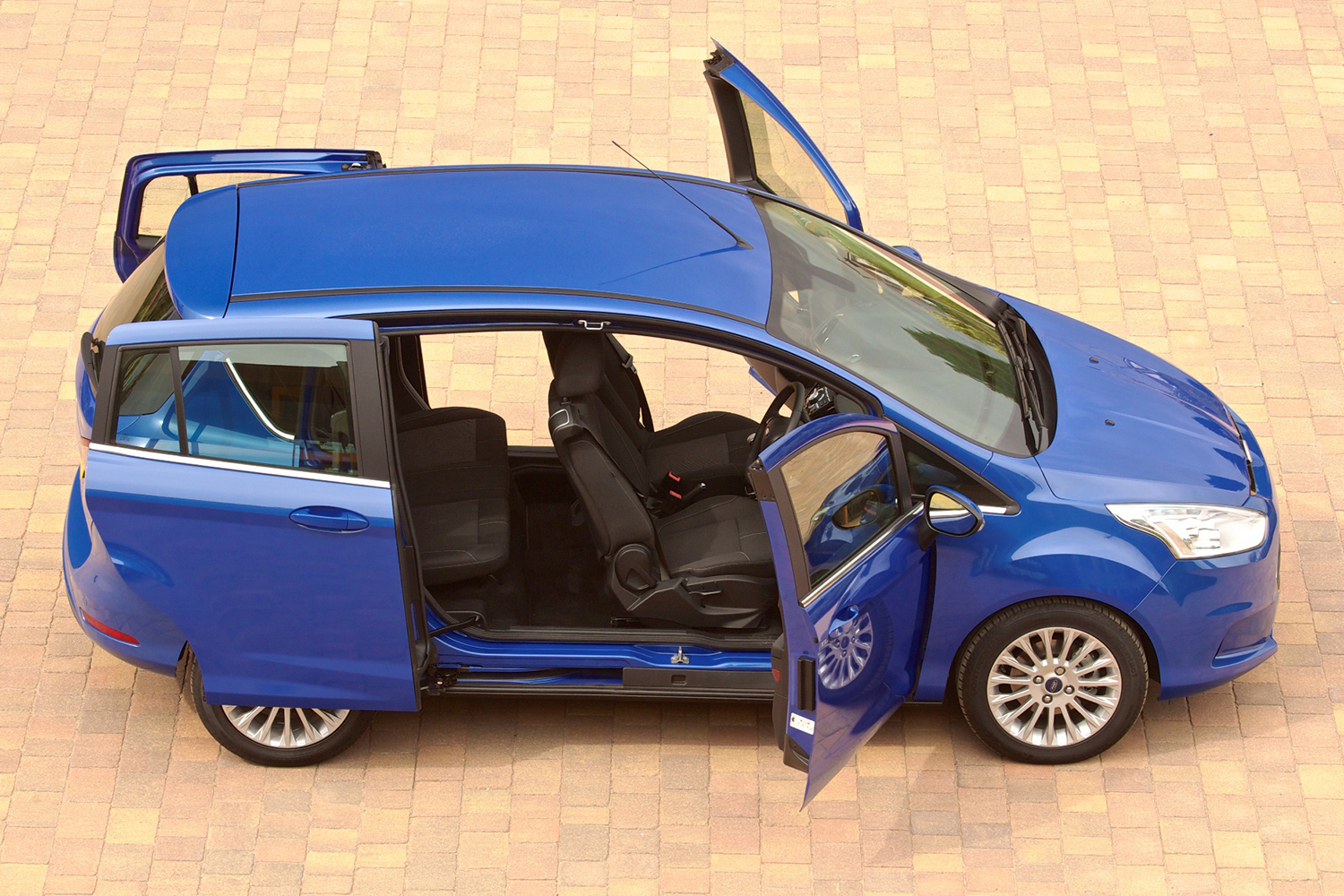 The Ford B-Max could have been designed by first-child drivers. It's tall, so you have a good view of the road ahead. It has sliding rear doors so you can easily access the car in narrow parking bays. And as if that weren't enough, it also has one other trick up its considerable sleeve: it has no centre pillars, those vertical strips of metal that run from the floor to the ceiling. As a result, you can easily lean into the back seat to install or remove a child.
Despite being tall, the B-Max handles well with little body lean, while its steering is direct and precise. Our featured diesel version is slow but economical (almost 70mpg), while Zetec trim brings essentials such as parking sensors, air-conditioning and Ford's Quickclear windscreen. Our one-owner example is in a great colour, too.
SUV: 2012 Kia Sportage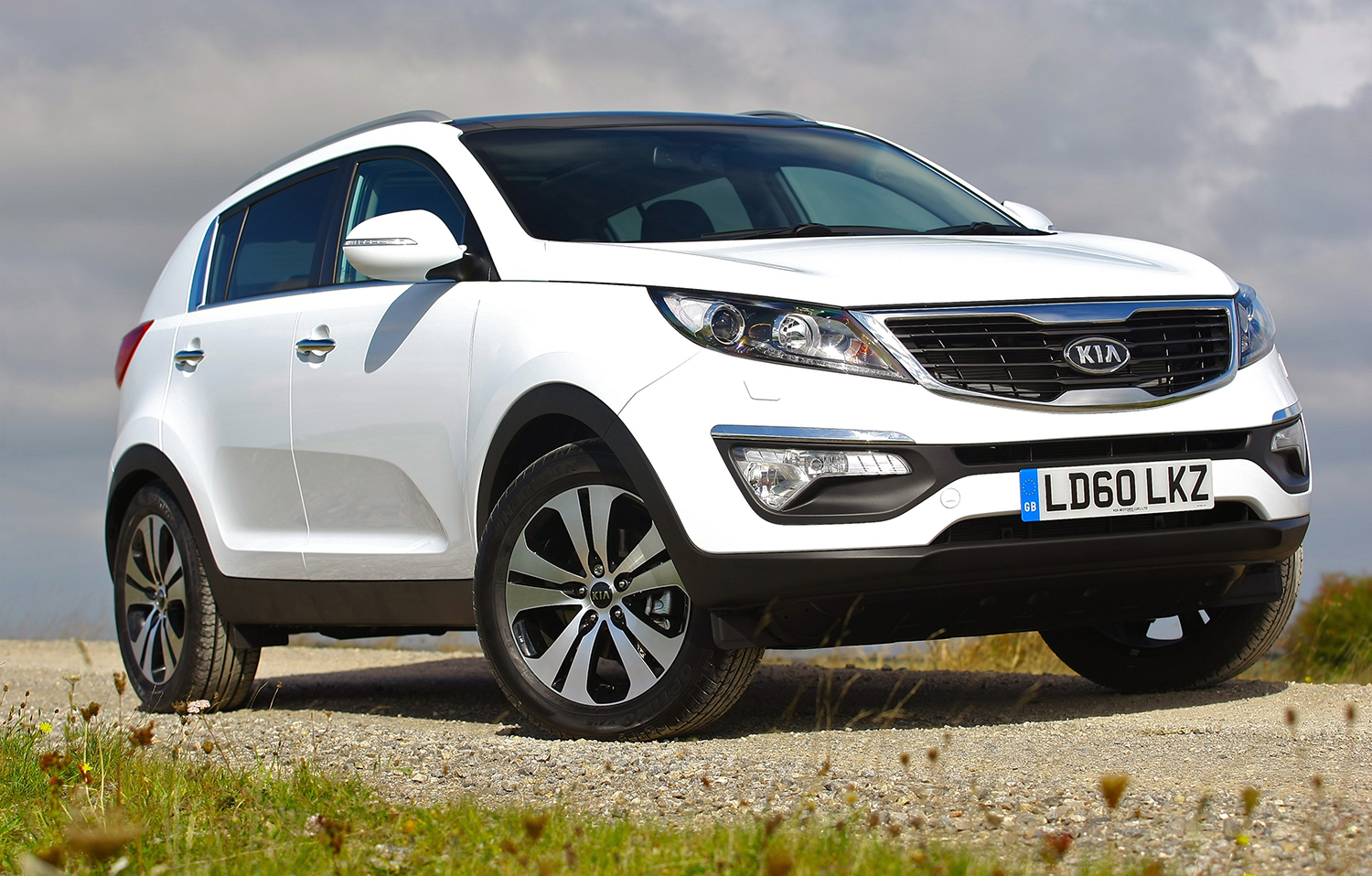 There's an all-new Sportage coming next year. However, this current but soon-to-be old-shape version is still good looking. It achieved a good child occupant rating and, combined with its rugged build, good visibility and impressive roster of safety kit (stability control, anti-lock brakes and hill-hold control so it doesn't roll back) works hard to make life easy.
The Sportage isn't the most thrilling car to drive; it's a little bouncy and the steering's lifeless. The diesel engine is lackluster, too, but it'll do 54mpg. Our example is loaded with equipment and, because it has full service history, it has the balance of its original, seven-year warranty remaining. None of our featured cars can claim such generous cover.
Estate: 2012 Volvo V60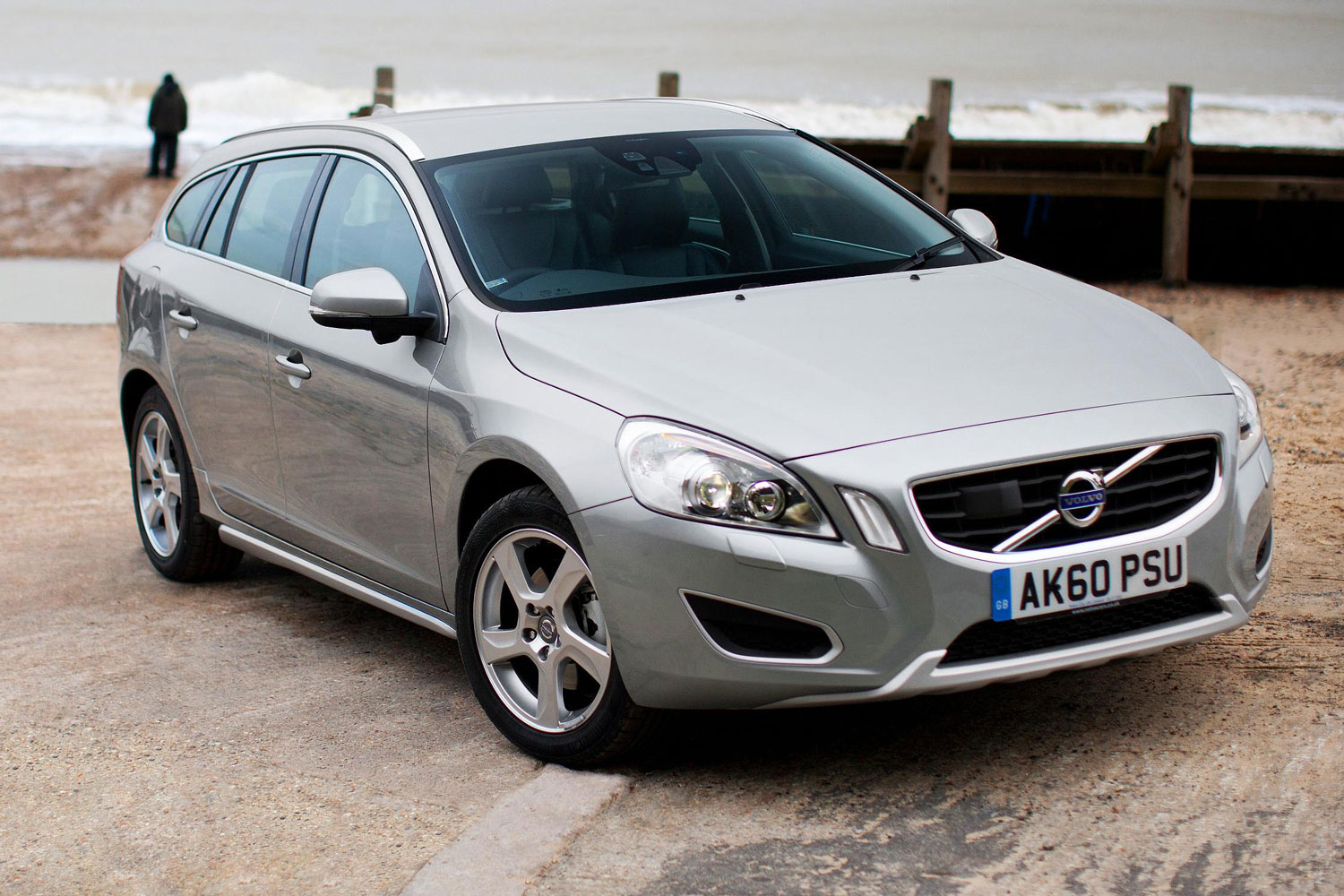 Long before Euro NCAP came on the scene, Volvo was making safe cars. The fact that rival brands are now probably just as safe doesn't change the fact that many people regard a Volvo as being just that little bit safer. However, Volvos – new and used – are expensive, which is why we almost went for the Ford Focus estate instead.
Euro NCAP declared the hatchback version of Focus estate the safest small family car in 2011, and awarded it a child occupant rating of 82%, the same as the Volvo V60. It's certainly great value. Among the used examples for sale on Driving is a one-owner 2012/62-reg 1.6 Zetec Focus estate with 26,000 miles and full service history for £8,999.
In the end, however, Volvo's reputation for safety, swayed us. The V60 is not the most exciting estate to drive but it is safe and predictable. The cabin is roomy in the front but the car's sloping roof means it's a bit of a squeeze in the back. Given the size of the car, the boot is smaller than you'd think but at least the back seats fold flat. Our example has full Volvo dealer service history and a very low mileage, which should go some way to easing any concerns about its recently reduced price.
Supermini: 2014 Renault Zoe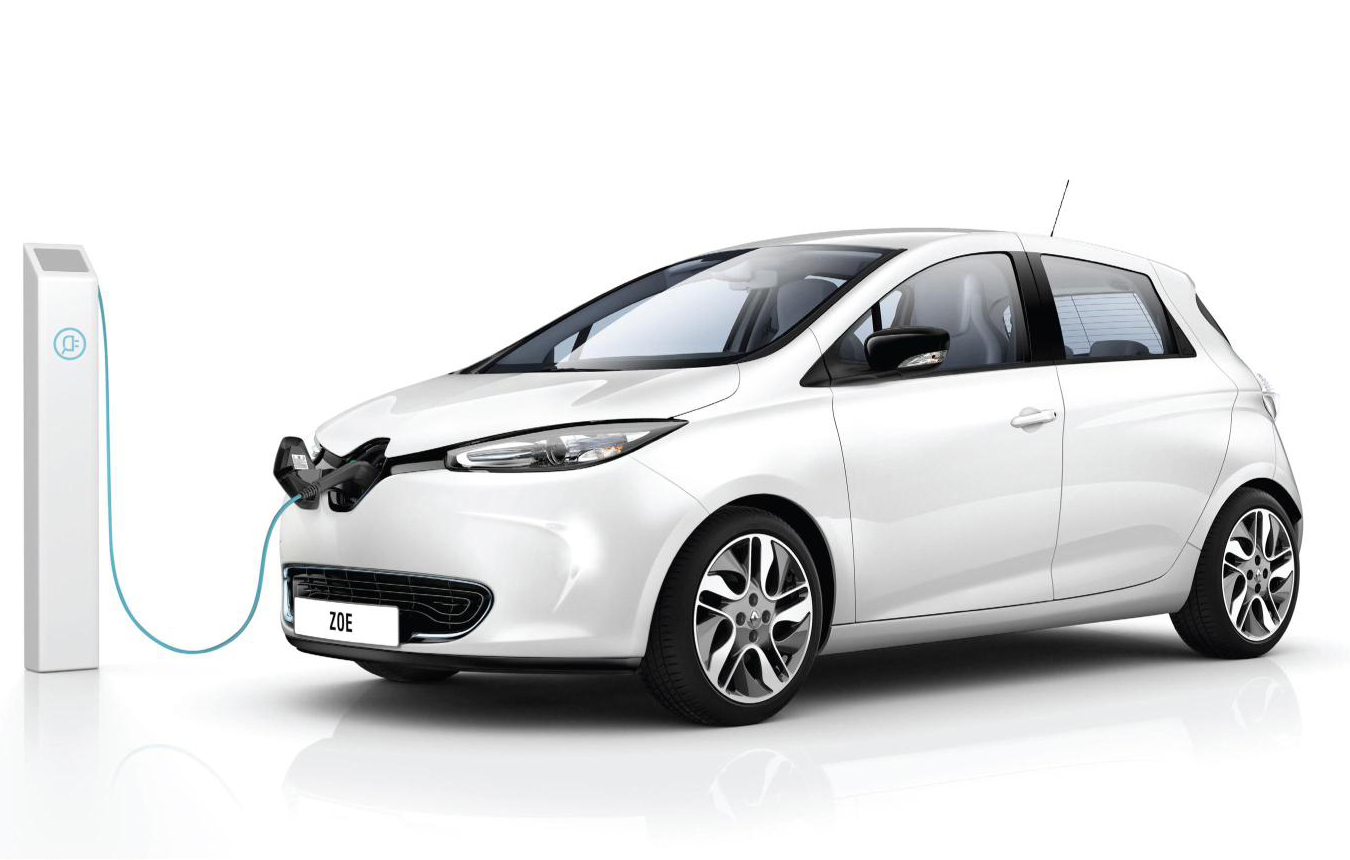 Having their first child can make people think hard about the world they want their children to inherit, which is where our final choice, the Zoe, comes in. The supermini doesn't have a fossil fuel motor; instead, it's pure electric. We know the electricity has to be produced somewhere, and that will likely mean mostly from a fossil fuel power station, but it doesn't pump out fumes at the tailpipe, which is great for city-dwellers.
The Zoe has a maximum range of 130 miles and will probably do just 100 before it draws silently to a halt, but if you have a driveway to charge it on, or local public charging point, and mostly make short journeys, it could be your route to guilt-free, parental motoring.
It's based on the current Clio but is longer and taller (because the batteries are under the seats). The boot is larger, too. It's nippy and predictably quiet but best of all, it's a bargain. When new, our example cost almost £20,000 but one year later is being offered for £8,000.  Not a lot for a car that can enter the London congestion zone for free, and which has air-conditioning and a sat-nav.
---
Browse NEW or USED cars for sale on driving.co.uk
---